Bide Cabin in Dorset Employs Sustainable Architectural Techniques
Has the pandemic got you thinking about escaping the routine and moving to the green countryside? If so, shifting to secluded cabins is a great way to enjoy a minimalist life. But now the question arises: where should you head to? Probably, The Bide Cabin in England's rolling Dorset hills is a perfect choice. This minimalist red-bricked cabin is the creation of two designers, who wanted to run away to some exotic place during the lockdown.
Bide Cabin is Made Of Sustainable Materials
The best thing about this property is that it's completed built with sustainable locally sourced low carbon materials. One such material includes recycled denim mattresses. Due to the presence of sustainable materials in the architecture, the property has a negligible carbon footprint on the environment.
Designed by London-based studio LAMA and Nordic design brand Aben, this eco-conscious retreat is a perfect getaway in the countryside. Both the architects teamed up to create this cabin for themselves. But now they are also offering it for rental purposes. This means that even you can book this eco-friendly cabin for yourself to enjoy a peaceful vacation.
Combines Sustainability With Style
This stylish cabin is carefully designed with the help of the WikiHouse system. It consists of a wooden frame that's precisely cut using CNC and it's also bolted together by hand. Further, the cabin boasts brick-red cladding and reclaimed wood. All this makes this property attain a stunning look. The interiors are quite stunning too, as well as nicely insulated with sheep wool.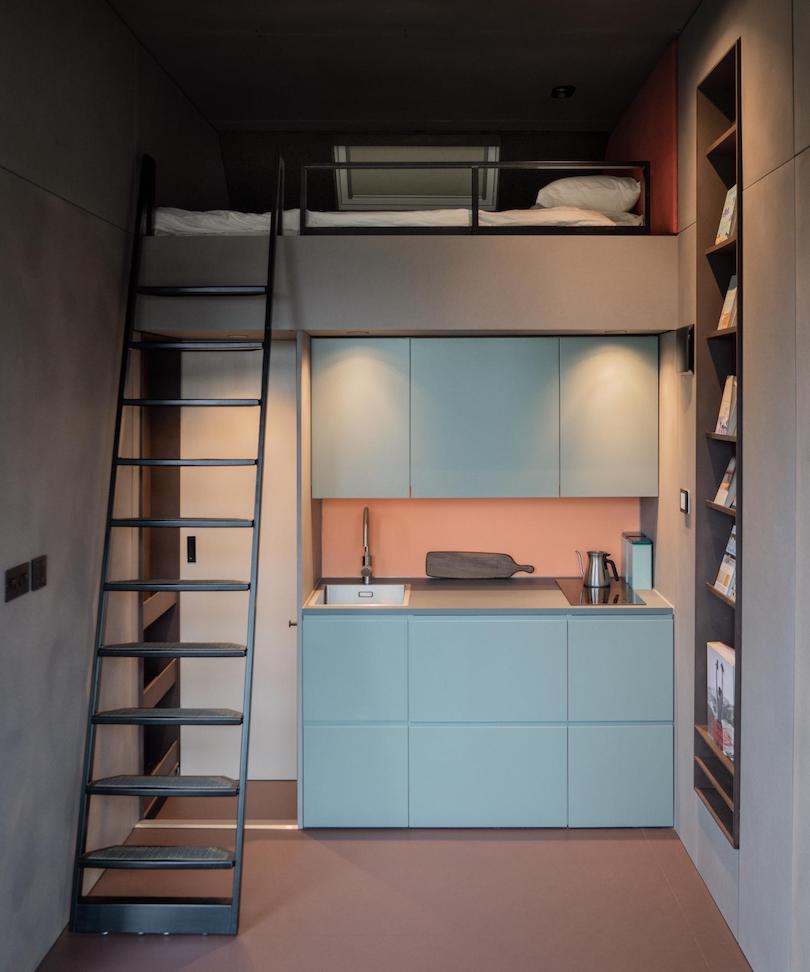 Within this cabin, you will find a super king-size bed, minimalist pastel blue kitchen, and a mid-century hanging lamp. It even includes a Nebia vaporized black shower that uses very little water compared to a standard setup. To be precise, it uses 40-percent less water than any regular shower system. In addition, it includes a Separett waterless Swedish toilet and a decentralized MVHR system.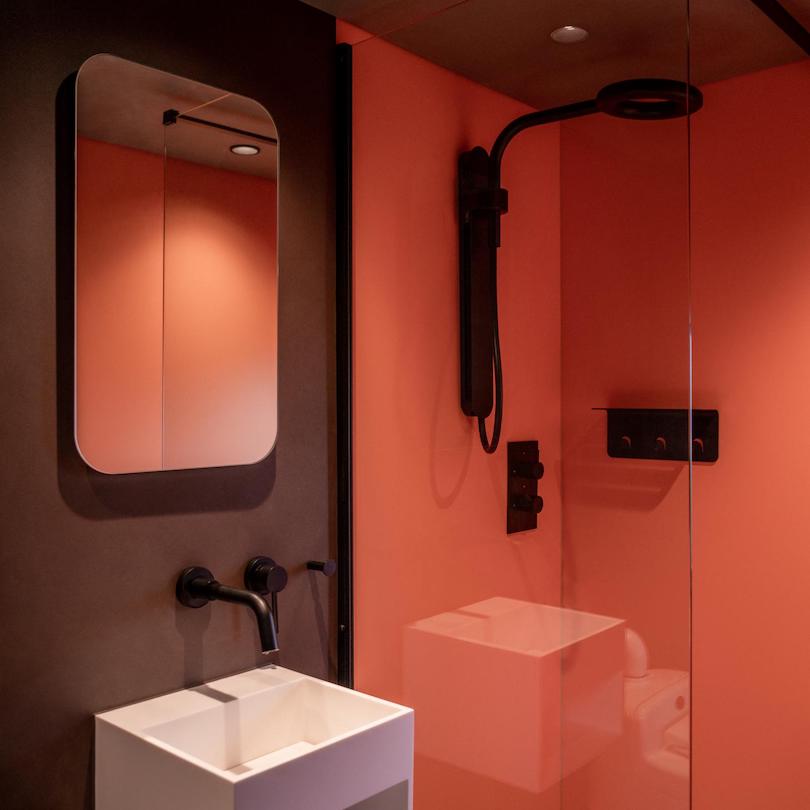 Perfect For Minimalist Living
This cabin rests within a working farm to promote minimalist living. It even includes ample windows to provide severe landscape views of the green surroundings. Overall, it's a perfect low-carbon emission cabin for minimalist living.
Wondering what to do in this cabin in the countryside? Well, the Bide comes with a specifically curated Spotify playlist for visitors. Besides that, the cabin includes a wood-fired hot tub, a library with Dorset-inspired books, and a home cinema. All this ensures that the guests can enjoy the cabin in various ways. So, they can keep themselves entertained all the time.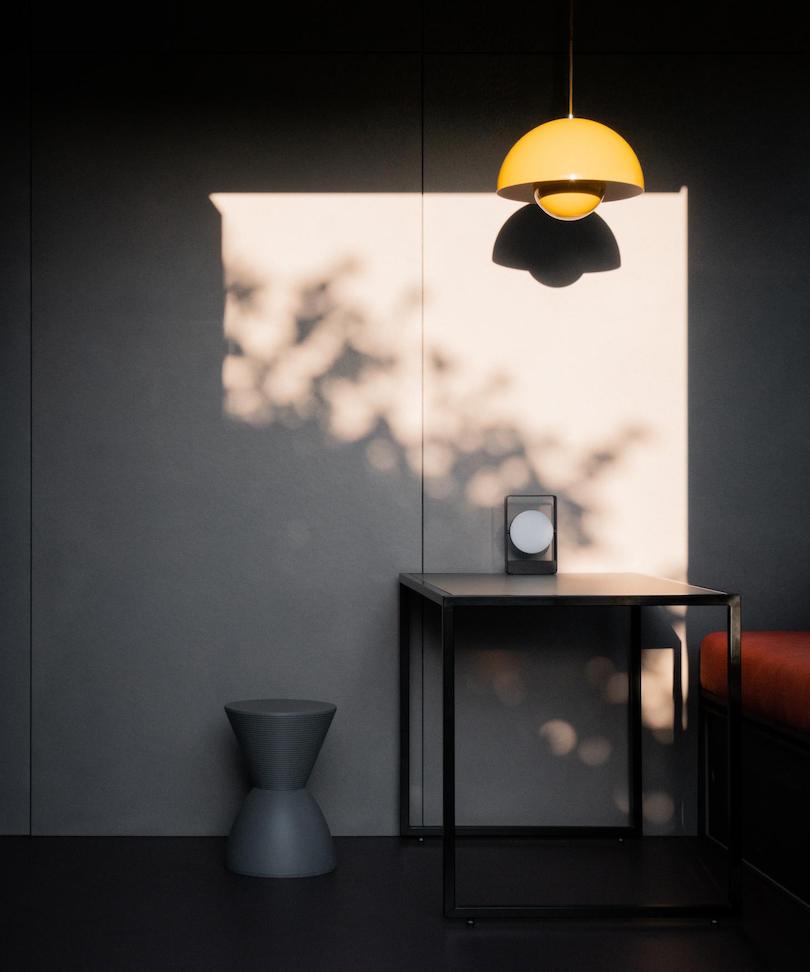 Another interesting thing to do here is to explore the area. This cabin lies on a working farm. So, you can expect no humans for miles and plenty of cows as your neighbors. Like the idea of a minimalist life in a tranquil location? Check out the official website to know how to book this cabin for a getaway.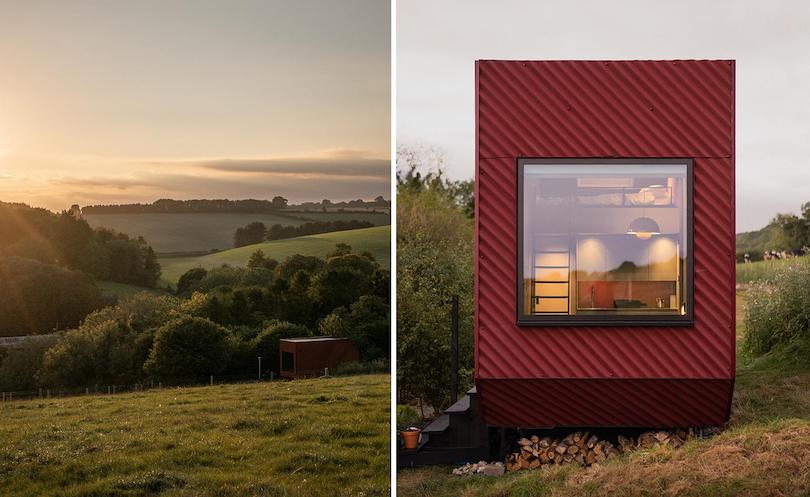 Via: CuratedMint