How To Style A Canopy Bed So It Looks Trendy
There was a time when canopy beds were found in the homes of royalty and filthy rich people. Their luxurious curtains, towering posts, and detailing oozed nothing but extravagance that commoners were not able to afford.
Fortunately, those days are gone, today most people could afford a trendy bedroom interior with a chic canopy bed. This style of bed is more accessible than ever before and you can even create your DIY canopy bed – provided you've got the creative skills.
So, if you're ready to turn your bedroom into space with a five-star feel, then have a look at the following canopy bed ideas for some inspiration.
1. Pop-Art Canopy Bed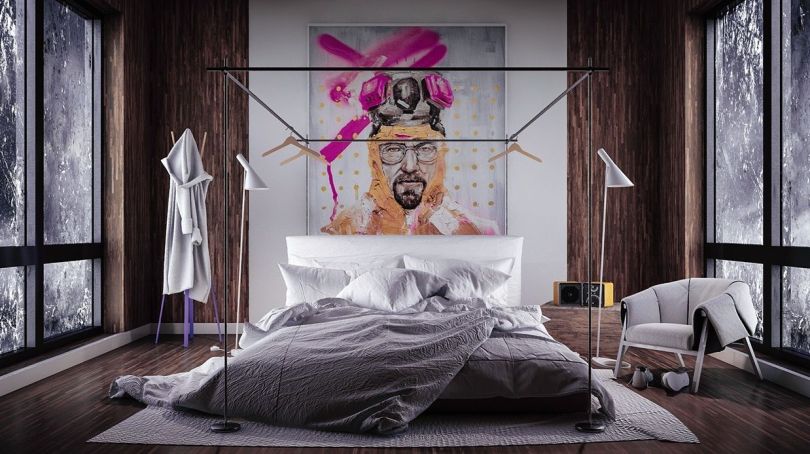 Famous in the 1950s and 1960s, the pop-art movement displayed bold graphics and colours and comic-style prints. This artistic style is still in trend even in bedroom designs. For creating an innovative canopy bed with the pop-art theme, you may utilize bold hues, like red, and comic prints to achieve this style. Or maybe an accent wall next to a canopy bed could do this trick?
2. Metallic Canopy Bed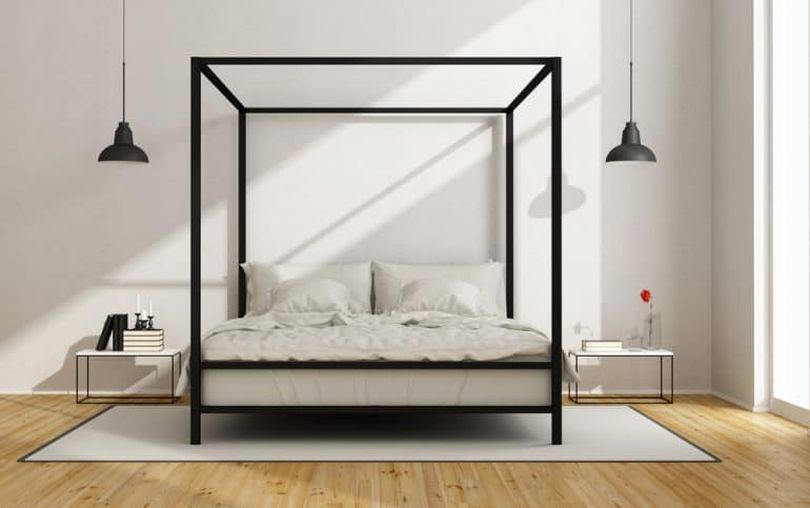 Metal has a modern take on classic style canopy beds. This elegant yet minimalist bed style is perfect for urban environments and for people who desire the comfort of a canopy bed without its chunky layout. Such metallic bed-style looks sleek and polished with upholstered headboard in a neutral hue.
3. Breezy Canopy Bed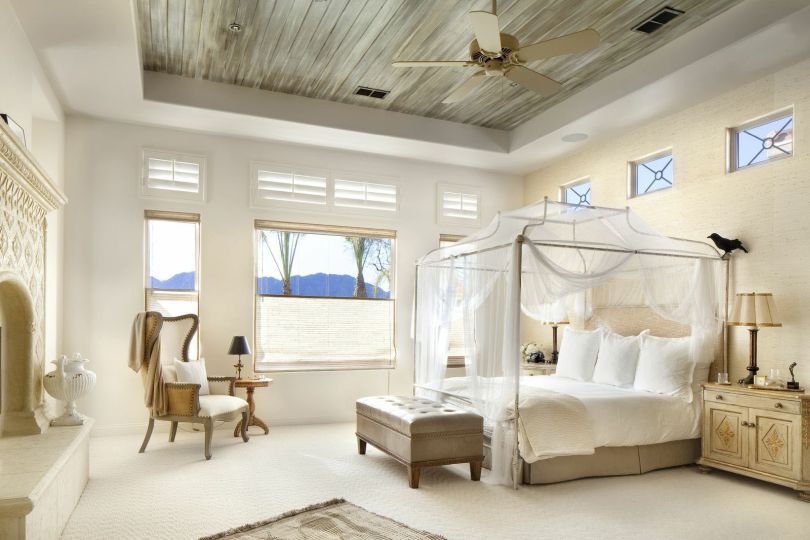 Want the same vibes of a sandy beach with an ocean breeze in your bedroom? If so, canopy bed with lightweight fabric drapes and minimal thin rods is a great addition to your room.
4. Canopy Bed With Ceiling-High Posts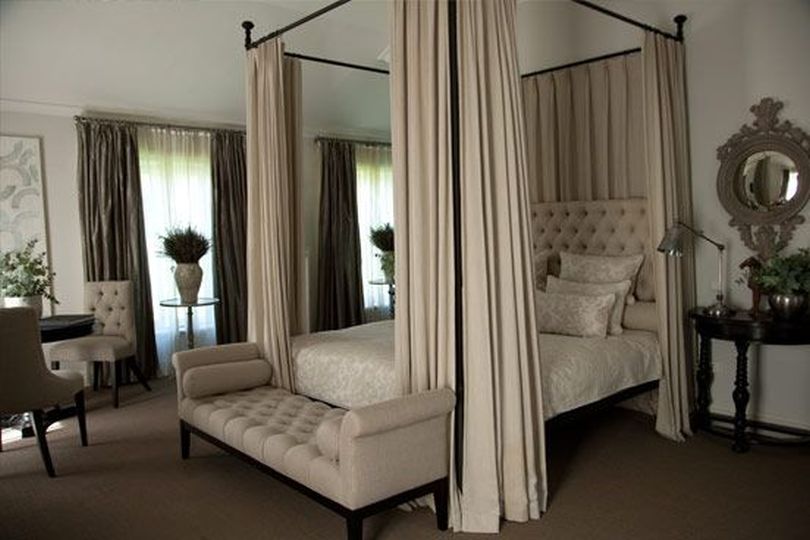 If your bedroom has tall ceilings, you can experiment a lot with your canopy bed. Just look for ceiling-high posts to add as much detailing as you like. Even posts with intricate patterns look amazing in tall ceiling bedrooms compared to a bedroom with shorter ceilings.
5. Princess Canopy Bed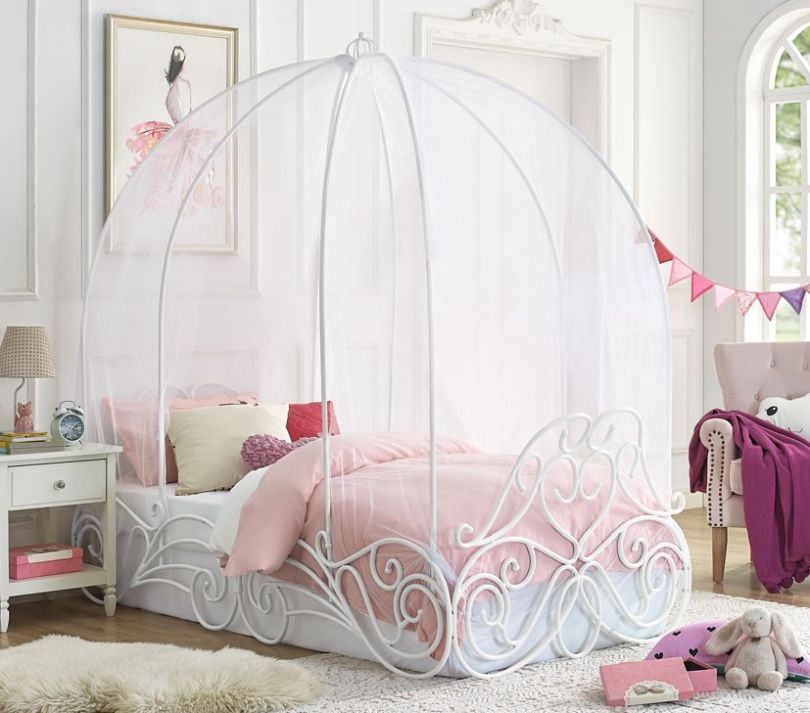 As we mentioned above, canopy beds and royalty go hand-in-hand. If you want to create a special bedroom space for your daughter, a classic canopy bed is a perfect way to go. The posts with ornate carvings and semi-sheet white fabric running down to the floor will create perfect drama and princess vibes into a bedroom. You may even experiment with lace drapes to add a whimsical touch to the bed.
6. Cradle Canopy Bed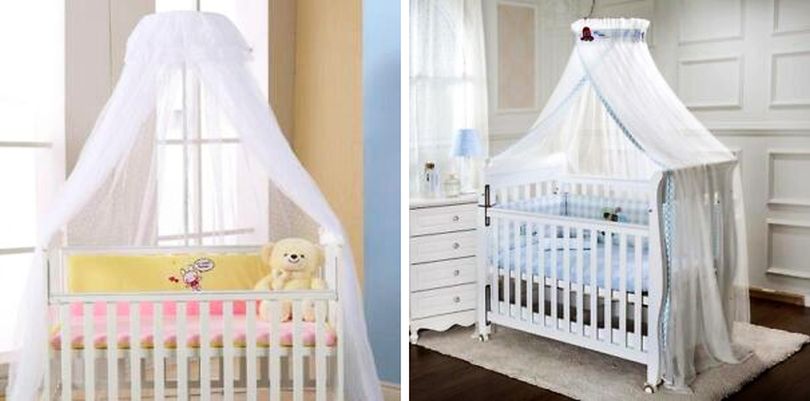 If you have an infant at home, you might want to create a canopy to their crib. It will give an interesting visual detail to their bedroom with soft and delicate textures. But you have to be careful to ensure that the fabric is properly secured and does not create any smothering hazard.
7. Outdoor Canopy Bed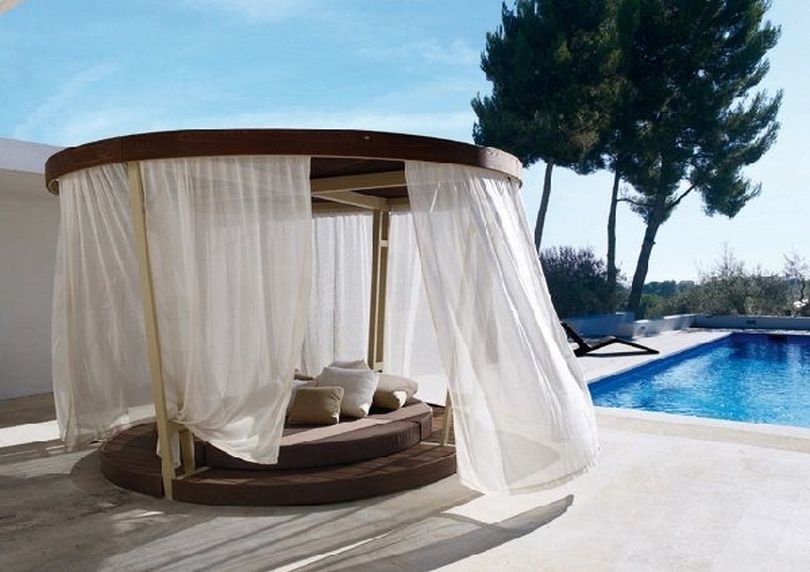 How about creating an outdoor canopy by the poolside, on the terrace, in patio, or garden? It would help you create your cabana with draped canopies. If there are trees in your backyard, you may drape the fabric over tree branches and place a cushioned bed underneath.
8. Rustic Canopy Bed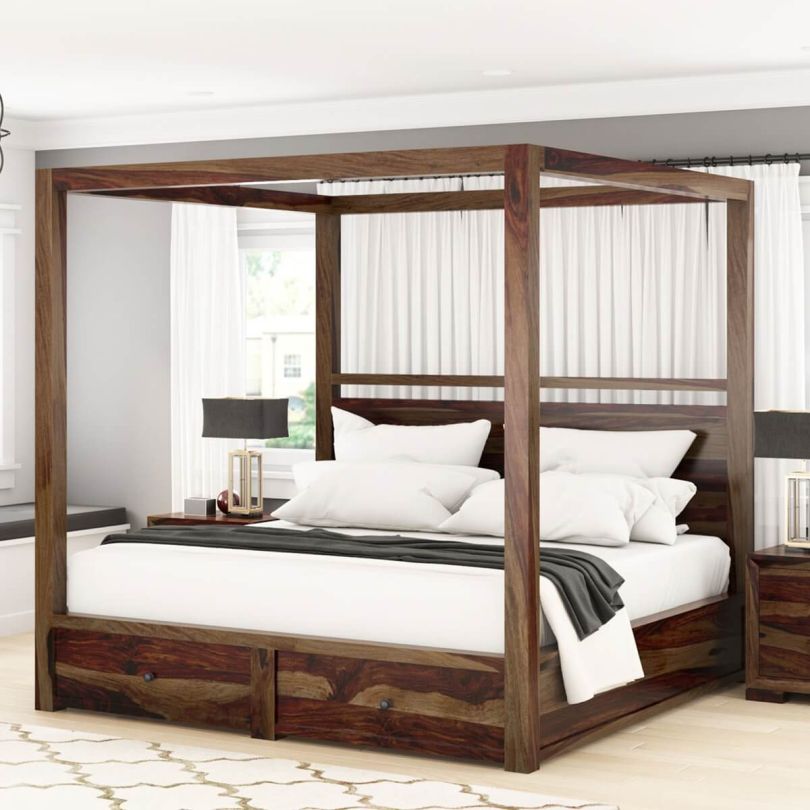 Aged and reclaimed wood adds a rustic charm for any look. Many people recommend this look for the outdoors, but we think it's equally charming inside too. Depending on the rest of your décor, you could end up with a beachy, coastal theme or an outdoorsy, adventurous feeling.
9. Antique Canopy Bed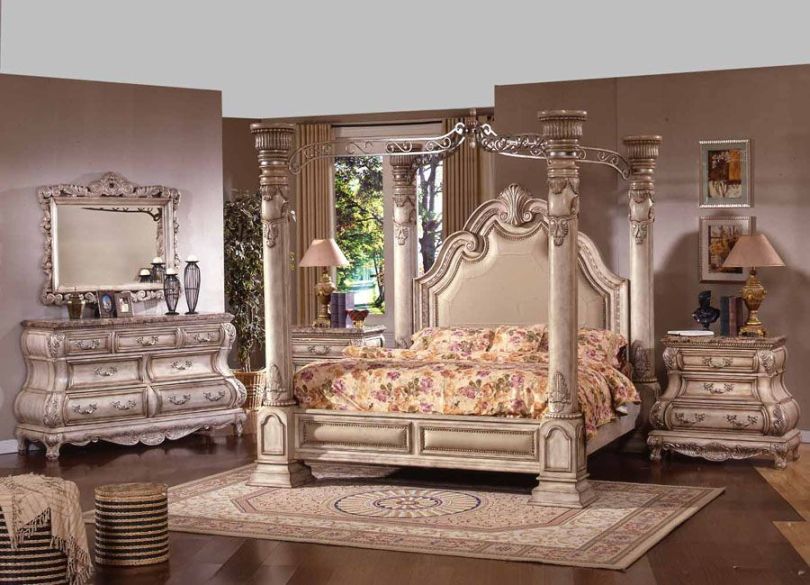 You can easily find an antique canopy bed in an antique store. However, such canopy beds would cost a fortune. So, if you have a bank account flowing with cash, you may consider adding such an extravagant canopy bed in your house. However, if you're a DIYer, you may even try replicating an antique canopy bed design for your bedroom.
10. Canopy Bed With Lights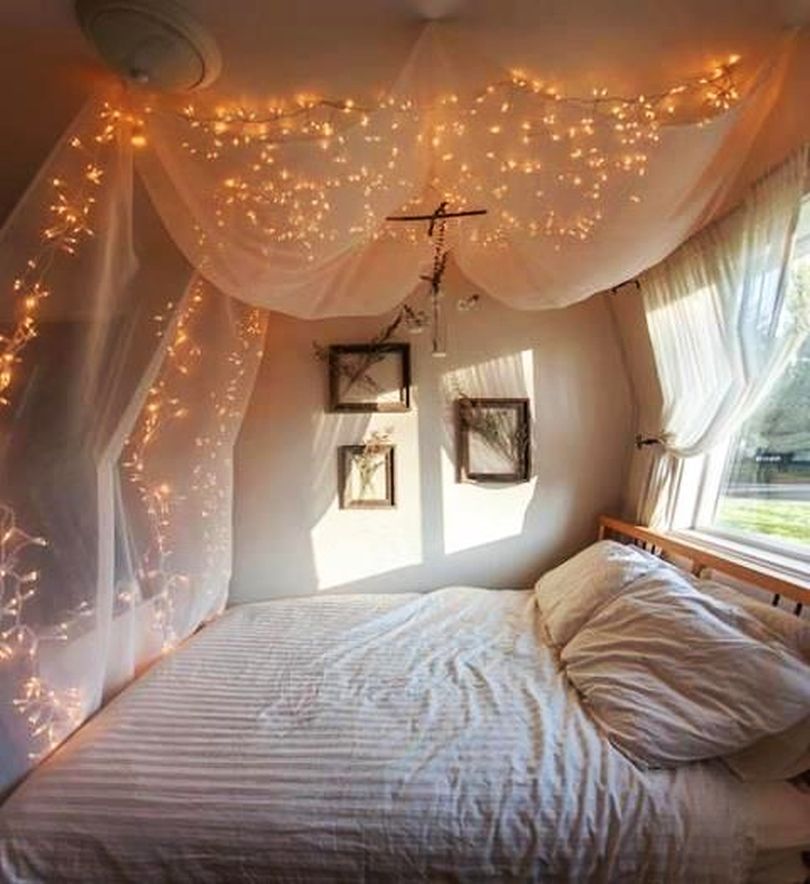 A canopy Bed decked up with twinkling lights will add romanticism to your bedroom. The delightful beauty of lights will create a stars-like feel on the top of your canopy bed. However, to be safe, you must avoid lights that turn hot. Plus, never leave the lights unattended.