Tips to Make Your Guest Room Super Welcoming
When guests are coming over to your home, you must be willing to make their visit memorable, entertaining, and welcoming at the same time. A room with a neutral color palette, including subtle tones like white, beige, grey, blue, etc., are perfect to make anyone feel comfortable and relaxed as soon as they enter the given space.
When you're planning to decorate your guest room, you must think about what you would expect in a relaxing and comfortable room. After that, try to incorporate different elements of luxury and rejuvenation for creating a getaway retreat.
There is no need to overspend than your set budget. In fact, you need to consider adding all necessities while making a quiet and relaxing place for guests to unwind.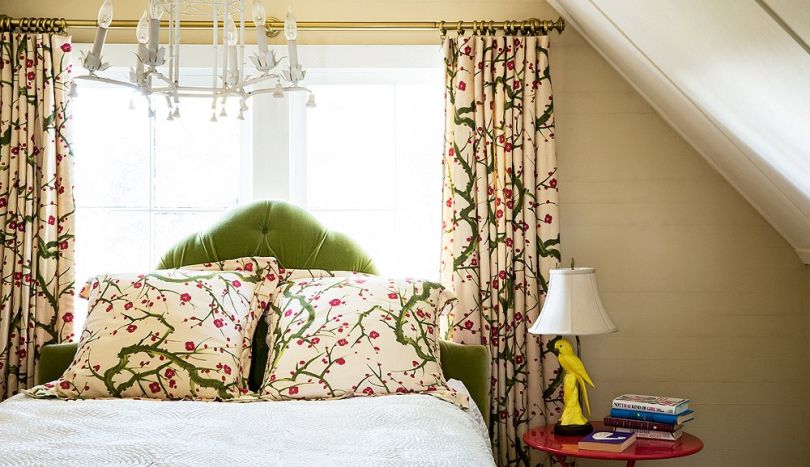 Here's our comprehensive list of some important things to include when creating a welcoming guest room for your visitors.
1. Install a Comfortable Bed
Don't place your old bed in the guest room with your old saggy mattress. If you cannot spend much on a new bed, you can at least add a good quality mattress on the bed for maximum comfort. The air mattress is a very comfortable option that can be placed atop of the box spring, over a soft bed mattress.
2. Upgrade the Bedding
Besides cleaning your bedding and adding a new mattress, you also need to spruce up your bedding with interesting elements. You can include luxury bed linens and other comforting items, like featherbed mattress topper, cozy comforter, cushy pillows, ironed pillowcases, and extra blankets.
3. Always Keep Extra Linens
It is a good idea to include extra linens into the guest bedroom. We all know that accidents happen or your guest may be willing to change the sheets if they're at your place for a long duration. So, it's best to do provide the extra set of linens in the guest room to let your guests change it themselves, as per their convenience.
4. Make Space for Their Luggage
You need to clear out space for putting extra luggage rack or other storage furniture for their luggage. No one likes to keep their stuff on the floor for bending down and pulling our a fresh set of clothing every day. So, it's important to think about a spacious area to accommodate their luggage without hampering the look of the room.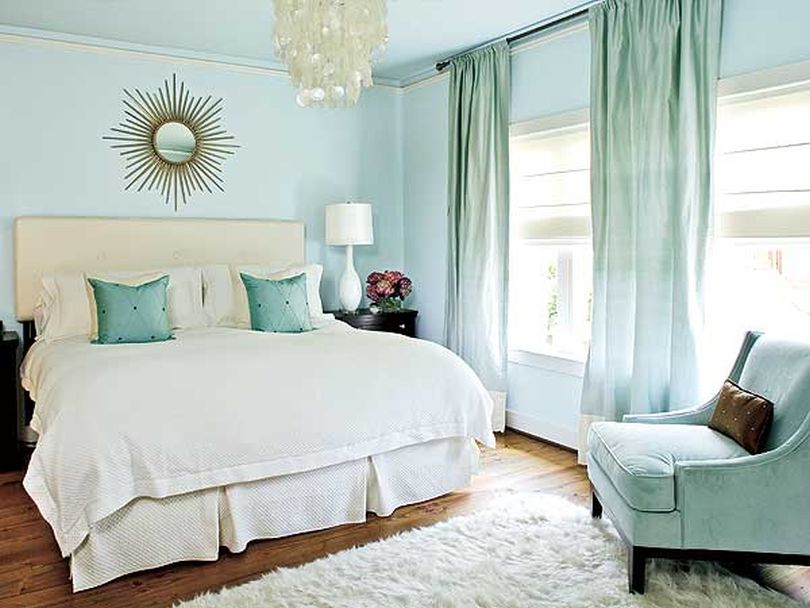 5. Less is More
There is no need to fill the closet in the guest room with old clothes or decorate it with some old toys of your kids. The less is more in a guest room. The more space you have, the more welcoming and comfortable the room will be for the visitors. Only keep useful items in the room, such as a desk calendar and a clock.
6. Create a Comfy Seating Space
Some people don't like to sit on a bed all day long. So, it's best to create a small seating space in a guest room to let the visitors relax by the window side while enjoying the outside view. You can place a side chair or an upholstered armchair in a guest room along with a table and a lamp for relaxing or working peacefully.
7. Clean the Wardrobe
If your guest room doubles as your home office, you still need to clear out some space in the closet for your guest's belongings. You may even invest in over-the-door hook for hanging your clothes. Even a simple behind the closet door or on the wall is also great for holding a coat, a robe, or a purse.
8. Brighten Things Up
No matter how good a guest room looks, if it doesn't have nice lighting it will not look as appealing as you want it to be. Therefore, you need to deck up the guest room with nice lighting fixtures and keep a full light control near the bed so that it's easier for the guests to turn on/off the lights. You may even consider adding another lighting fixture or table lamp for reading at night. Even a small night light is beneficial for magnifying the makeup mirror space in the guest room.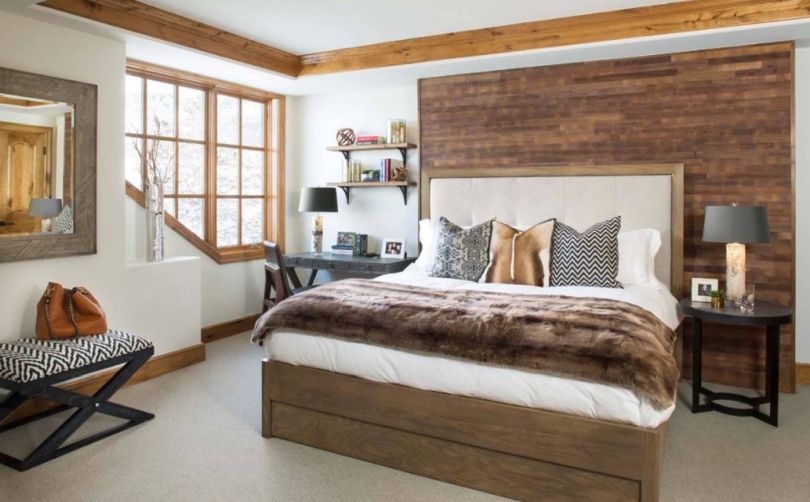 9. Make Drawer Space
You can create this with some extra drawers. If not, you may consider clearing out one or two drawers to keep small items. This way it will be convenient for your guest to store their belongings at a secure place.
10. Don't Neglect the Basics
You can add an illuminated clock on the bedside table or radio for entertainment. Also keep some essentials in a guest room, such as pens, tape, hairdryer, scissors, and tissue paper box in the right places. You may even keep an ironing board in a guest room to let the guests help themselves with everything they require.
11. Provide Privacy
It is very important to take care of your guest's privacy too. You need to provide them with much-needed privacy. To keep this simple, install blinds on the windows. You may even add side panels and stunning valance for more convenience.
12. Keep Snacks for Them
Houseguests won't mind if you place some wrapped snacks, like cookies, fresh fruits, or nuts for them to munch in the evening. You may even keep the coffee pot, instant tea maker, or water heater for them to enjoy whatever they like without having to ask you again and again. These things are also helpful for them when they end up reading a book late at night or working on their laptop and want something to snack on.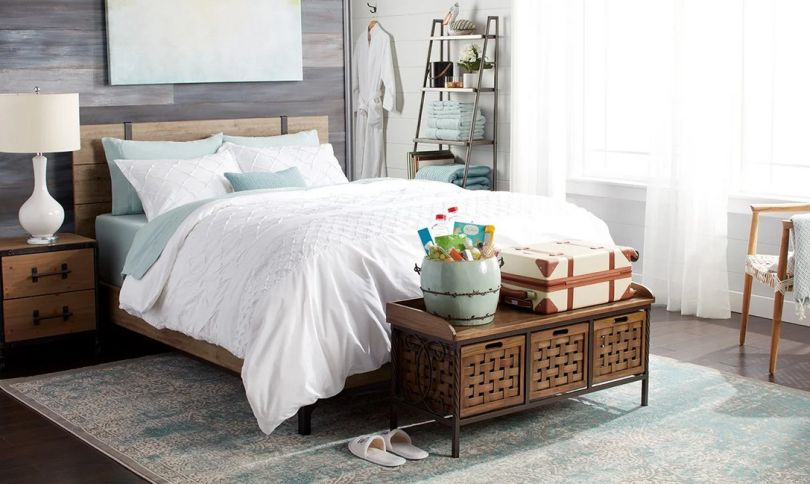 13. Leave Good Books on the Table
If you have some good novels, you may consider sharing it with your guests. You may even keep magazines, travel books, or local newspaper for them to enjoy quiet time activities alone.
14. Set Up Gadgets for Entertainment
You may install a TV in your guest room so that they can enjoy their favorite shows or sports channels in their own space. This way you don't have to miss out on your favorite programs for their convenience as well.
15. Keep Them Internet Connected
If possible, you may even write down your Wi-Fi password on a sticky note and leave it on the side table. So, they can connect their mobile phone or laptop with it to check emails or watch something interesting on Netflix when getting bored.
All these ideas may seem very long, but remember keeping things simple and practical is the key to comfort these days. If you could provide all these facilities to your guests, they will surely have a wonderful experience at your place.