Tiny Glass Cabins Offer Breathtaking Northern Light Show in Iceland
Northern Light Show is out-of-this-world for sure. But the countries from where you can enjoy this magical view of nature are very cold unless you plan to stay at this tiny cabin just outside Reykjavík. Contrived by Estonian brothers Andreas and Jaak Tiik of ÖÖD Homes, the luxury glass cabin can be rented out through Panorama Glass Lodge for an unforgettable holiday stay. And, not to forget that you can also enjoy spectacular views of the Northern Lights and Nordic landscapes from the comfort of your bed.
The front sleeping sections are clad in glass, enabling guests to witness the calm outdoor environment. The cabin's rear is wrapped in thermally-modified ash and contains an open kitchen, sitting area, and bathroom. The same wood is also used in flooring, as well as some furniture pieces in the cabin.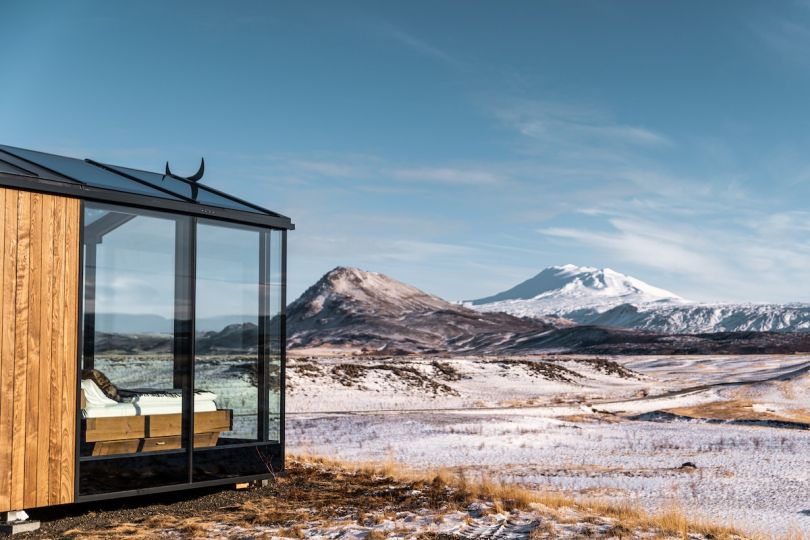 ÖÖD wanted to create a cabin that's comfortable and practical at the same time. That's what makes this cabin absolutely apt to stay even in the harsh winter environment. For instance, the roof windows are made using warn glass that works through electric currents and some metal oxides that are used the sides of the glass. This helps the cabin to stay warm while melting off any snow or ice around it. It also boasts anti-condensation properties to let the guests enjoy a clear view of the sky for stargazing from the bed.
Small spaces look closed off if everywhere hidden cabinets or wardrobes are designed. To avoid such congested interior layout, the designers created an open plan layout in this cabin to make it appear more comfortable and spacious.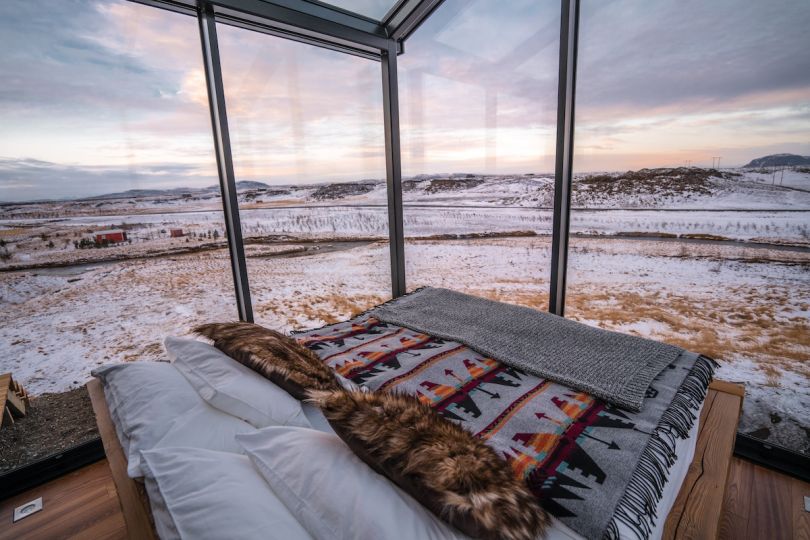 But it doesn't mean that there is no storage. There are drawers under the bed for guests to stash their clothes and personal belongings in them. Plus, the luggage can be accommodated in the cabinets. Finally, if privacy is the concern in this glass cabin, there are curtains too for that purpose.
You can book this amazing 236-square-foot cabin, which also includes an outdoor hot tub, through Panorama Glass Lodge.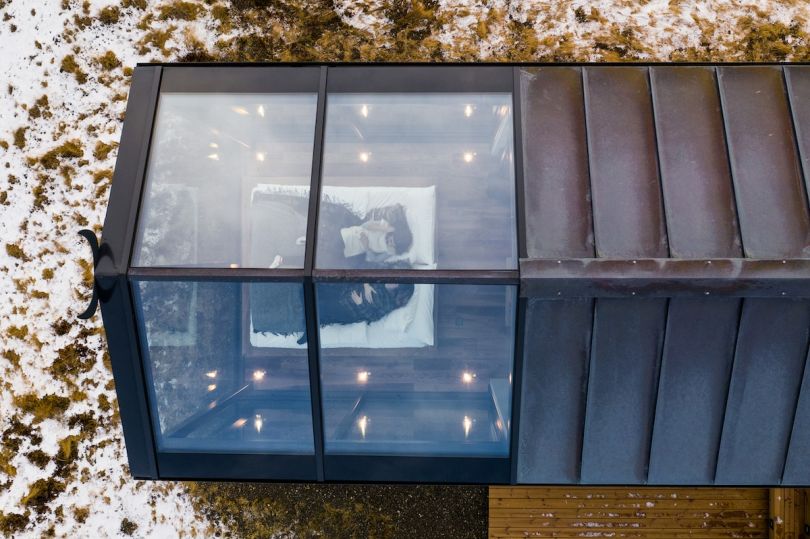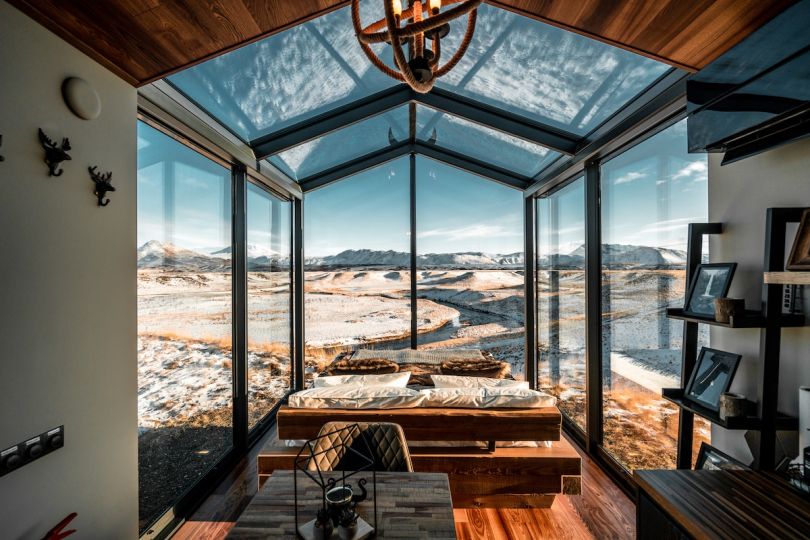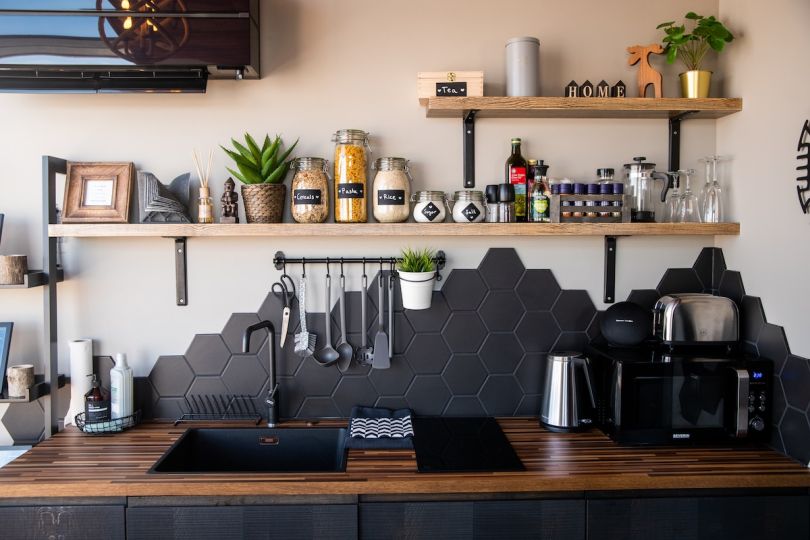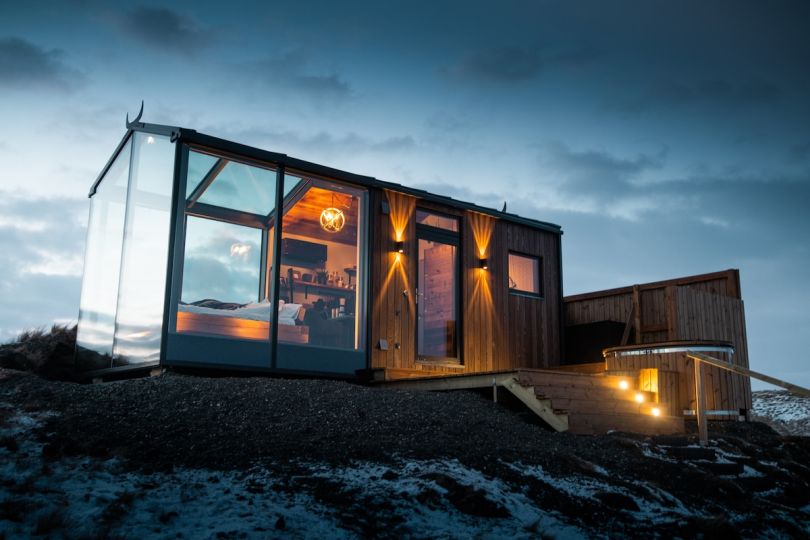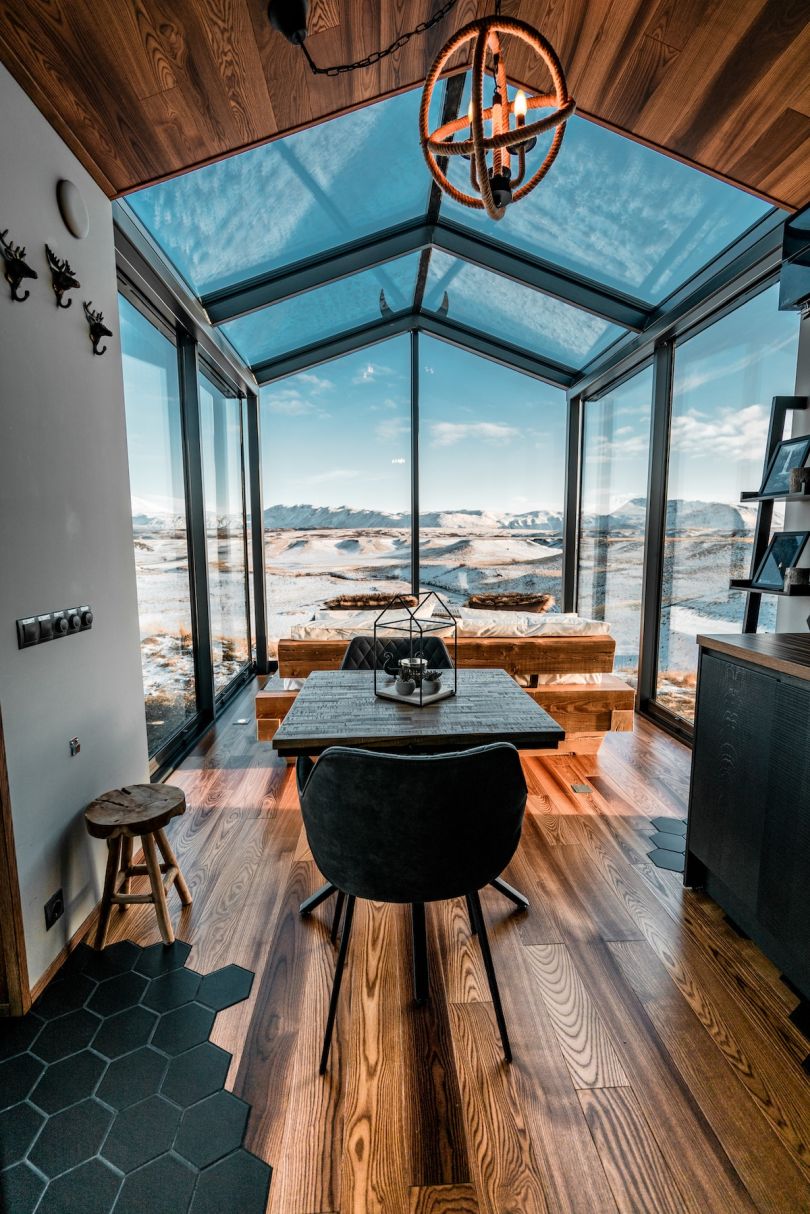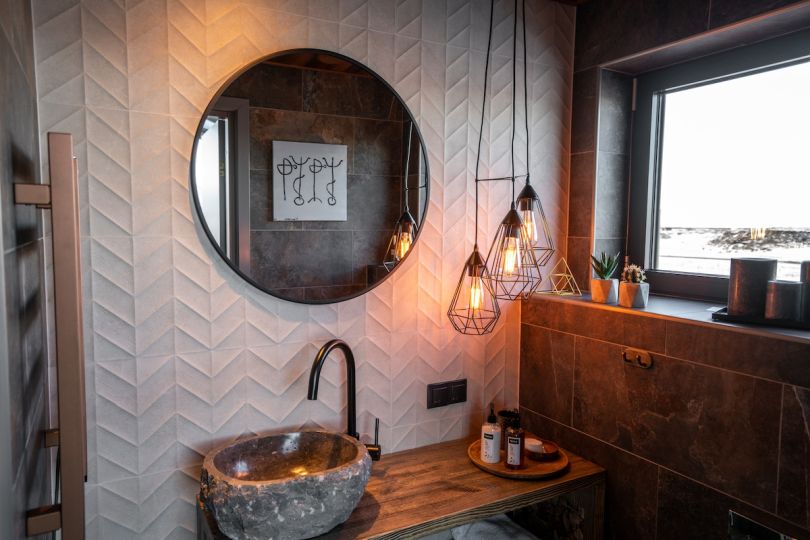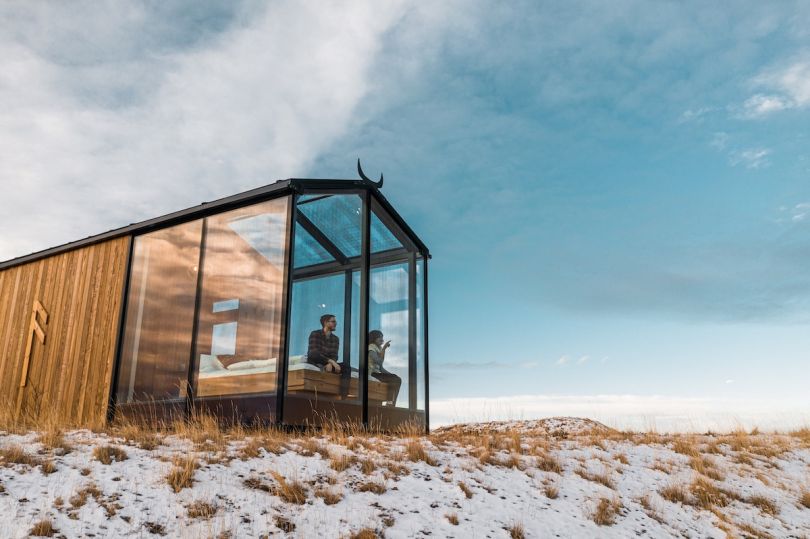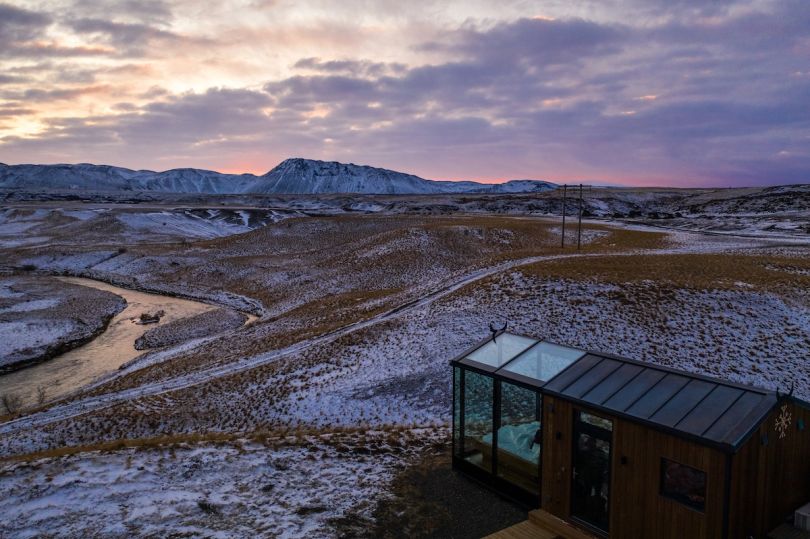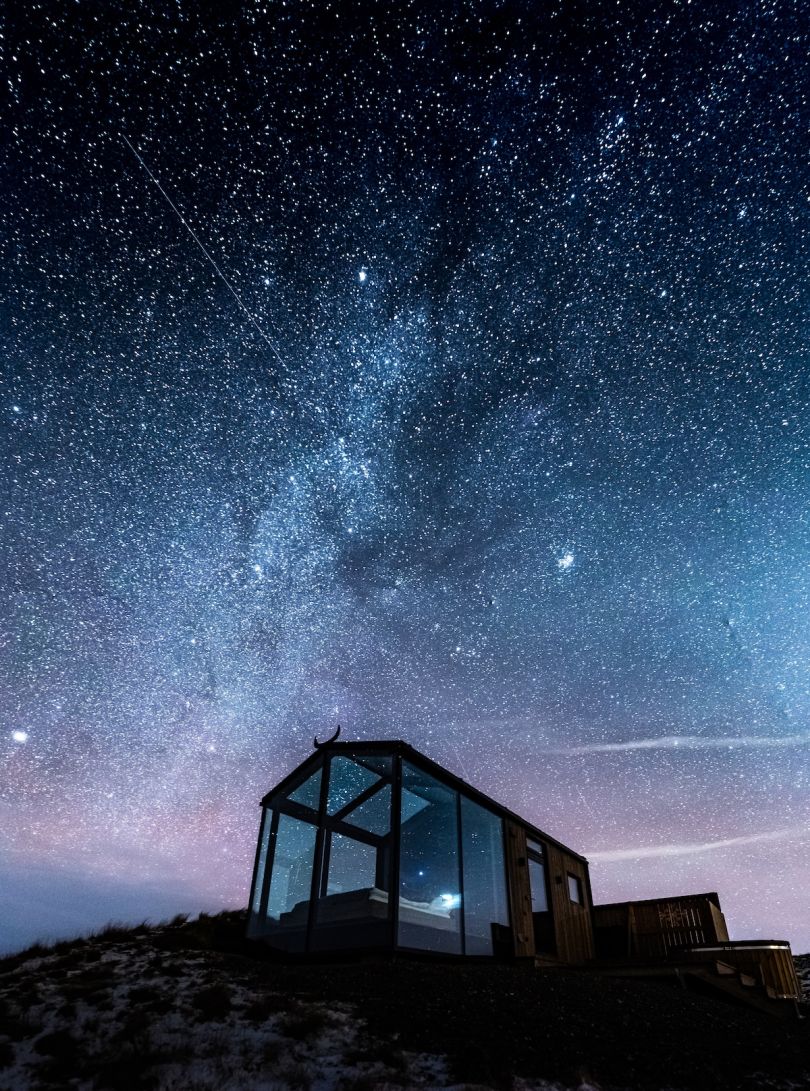 Via: Dwell