Qaammat Glass Pavilion Celebrates Greenland's Nature & Culture
Swedish architect Konstantin Ikonomidis has constructed a glass pavilion in a serene Greenland landscape. Dubbed Qaammat Pavilion, this man-made creation faces the two conjoining fjords. Nestled along a trail in western Greenland, this structure has been commissioned by the Qeqqata municipality. They wanted to create a subtle design to promote the region's culture and landscape.
Glass pavilion pays tribute to nature & local culture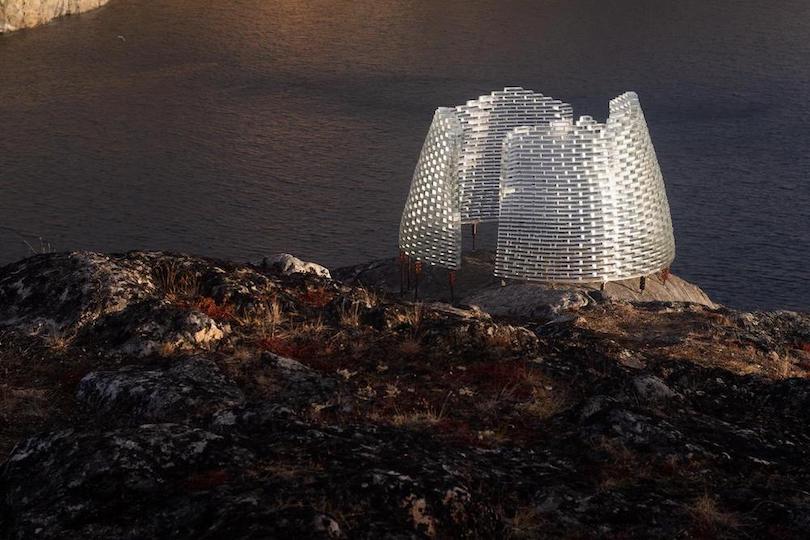 As a result, the designer has some up with this transparent structure. This see-through pavilion commemorates and promotes the Inuit heritage and environmental knowledge. This glass pavilion is in the Sarfannguit region, a cultural landscape of Greenland. It is also a UNESCO World Heritage site.
The reason for choosing is particular site is to pay tribute to nature. Meanwhile, it lets the viewers find a balance within this exquisite landscape. This is how the pavilion blurrs a line between the natural terrain and the man-made structure.
Inspiration behind the design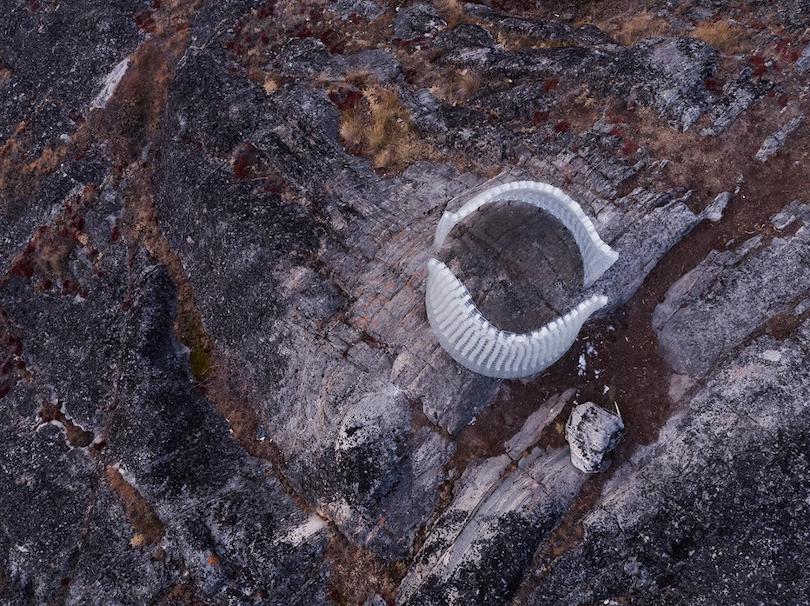 This transparent structure takes inspiration from the stunning Arctic light. It features a transparent glass shell boasting two narrow openings. These openings are for enabling the visitors to enter/exist. Furthermore, the exterior consists of numerous solid-cast bricks. These bricks merges edifice with the scenery. Meanwhile, it alters the viewer's outlook to look at this structure.
According to Ikonomidis, this structure reminds us of nature's immense power. And, its vulnerability. The use of glass amid a rocky landscape translates the sensibility. Meanwhile, its transparency helps to camouflage the structure to remain almost invisible.
Glass pavilion also reflects Greenlandic culture
Ikonomidis' see-through structure also reflects the lives and traditions of Sarfannguit residents. For the creation, the designer asked the locals about their perception of nature. According to the residents, there is a sense of power in nature – as it's oversized. Plus, they even respect its sensitivity and vulnerability. Keeping all these ideas in mind, the designer thought of using glass in contrast with the rocky mountains. At the same time, the glass also appears as a tribute to the ice reflection that's in dialogue with the light.
With the changing landscape throughout the altering seasons, the pavilion also transforms. So, it's imagined as a beautiful canvas. And, this canvas comes alive via the colored palette of the surroundings. For instance, snow, sun, and other seasonal reflections bring life to this glass structure. Consequently, with passing time, the construction absorbs and portrays various experiences.
While this structure is permanent, it constantly changes and plays with scale, transparency, and weight. This results in a surreal feeling that alters simultaneously. Furthermore, the curved walls with two narrow openings allow exposure and intimacy. This also symbolizes a solid connection between the past and present.
For more information, visit Ikonomidis' website or follow him on Instagram.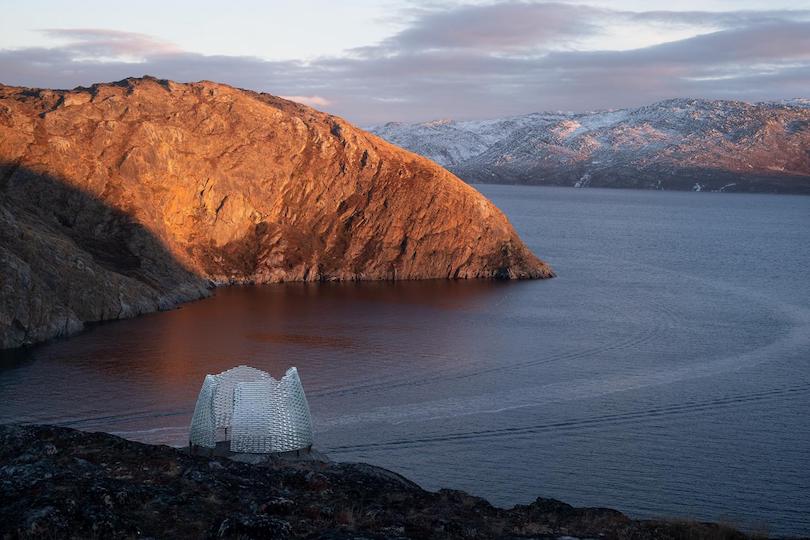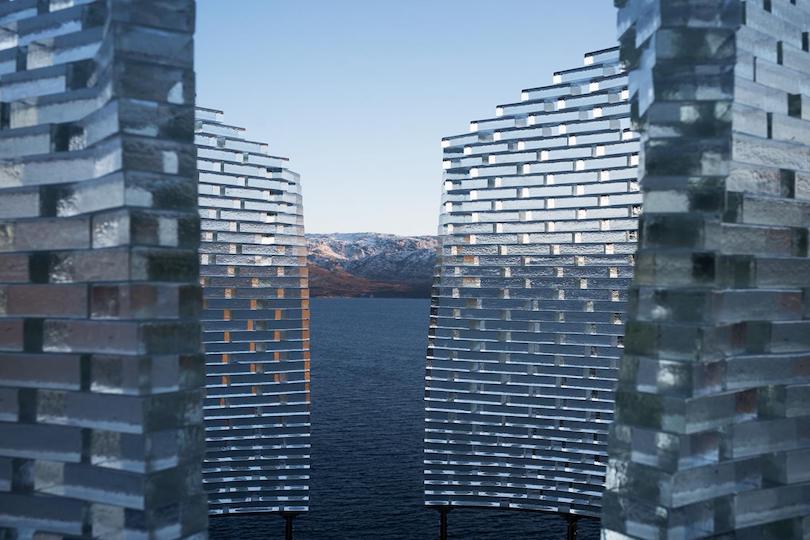 Via: MyModernMet