Dark Chalet Abode to Generate 350% More Power Than it Needs
Situated approximately an hour North of Salt Lake City in Eden, Utah, Dark Chalet by Tom Wiscombe Architecture will be completed by October 2020. Nestled on the top of Summit's Powder Mountain in Eden, this property has net-positive energy architecture.
All thanks to the integrated commercial-grade solar panel system, the building will be able to generate 364% more energy than it actually requires. The extra-energy generated by the building could be utilized for some useful features like hosting large events, electric car charging, or as a long-term plan for offsetting the energy it took to build this property in the first place. The inhabitants may even return the excess energy to the grid.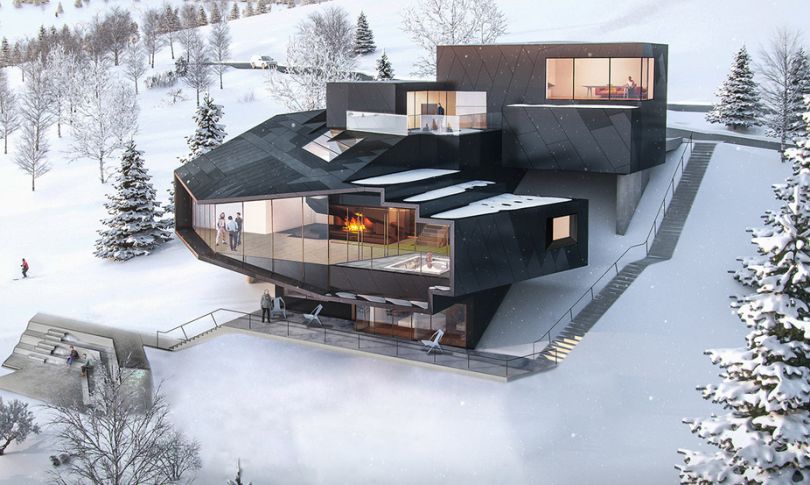 The 5,500-square-foot abode is intended to cater as a single-family home and a venue for organizing the Summit Powder Mountain community events. If you look carefully, the structure of this building appears like a huge black diamond sitting amidst the snowy mountainscape. It seems to be fitted effortlessly to the mountainous slope with a specially lifted section to skiers to have a good time.
The exterior of the building boasts a woven patchwork of glassy and matte solar panels integrated into each other. Unlike conventional solar panels, its design fades the whole system into the background and draws attention to the energy generated by the building.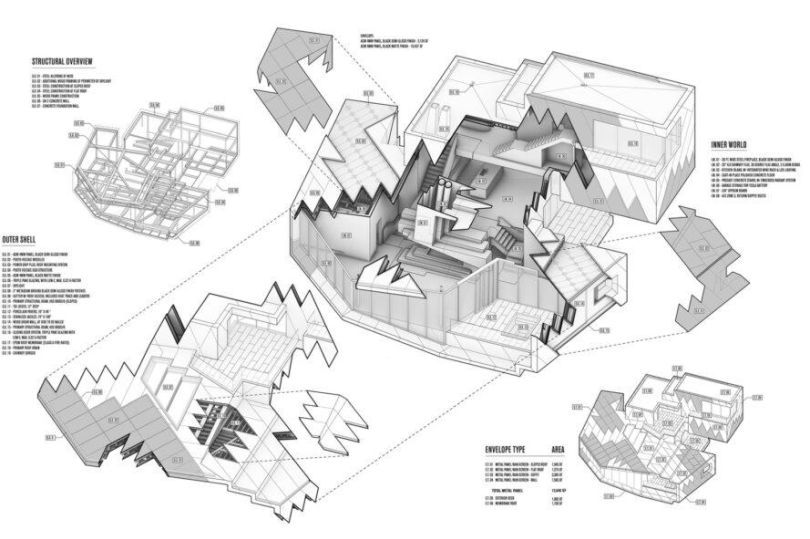 On the other hand, the interior of the home is modern and spruced up with a mega fireplace that's connected to all levels of the abode through strategically integrated staircases. The 28-foot-wide fireplace is constructed of black steel. Plus, both fireplace and staircases will include certain useful elements, like walkways, bookshelves, and storage spaces.
After completion of the energy-saving Dark Chalet in October, the property will mark as one of the first events of a 10,000-acre Summit Powder Mountain ski resort for investors and entrepreneurs.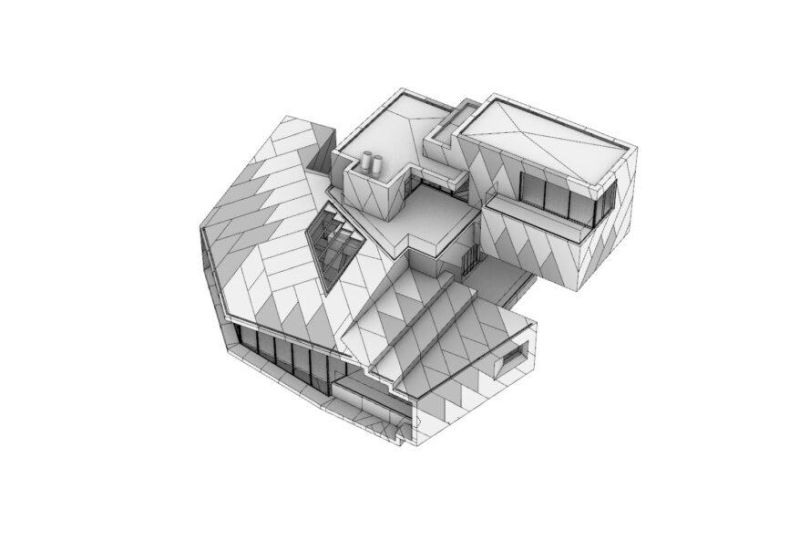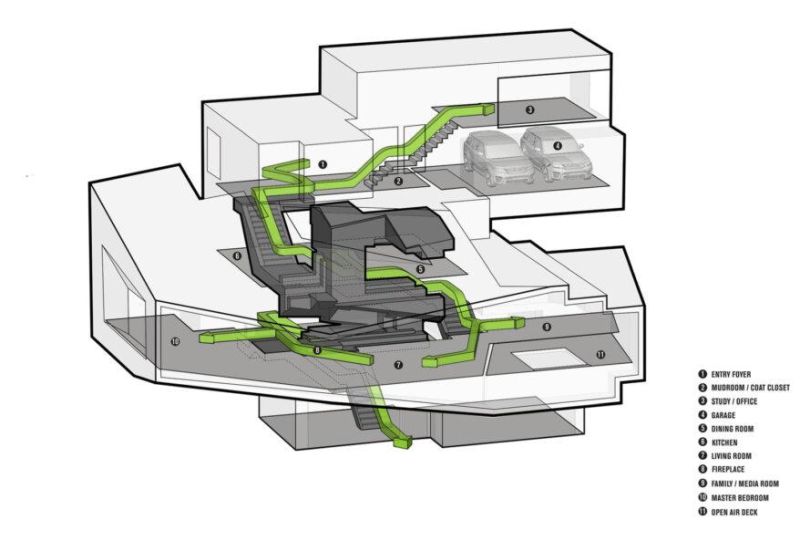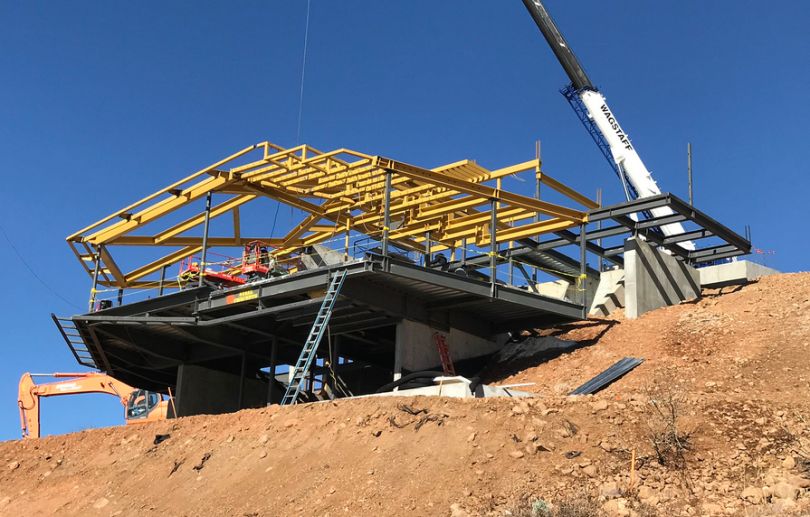 Via: The Architect's Newspaper