Giant Boolean Birdhouse Draws Local Birds Closer to Humans
Taipei-based Phoebe Says Wow Architects created a massive Boolean Birdhouse in the center of Taiwan's Yangmingshan National Park. This giant wooden building features five pitched roofs soaring high into the sky to welcome local birds. Meanwhile, humans may even find respite within this amazing wooden birdhouse.
This huge pavilion has been set up for an annual flower show for visitors, who may even rest here and enjoy breathtaking views of the surroundings. Since this particular region is known for its incredible bird species, the architects were inspired by the feathered creatures to create a building that gives ample space to the native birds to live here while connecting them with nature and bird-loving speculators.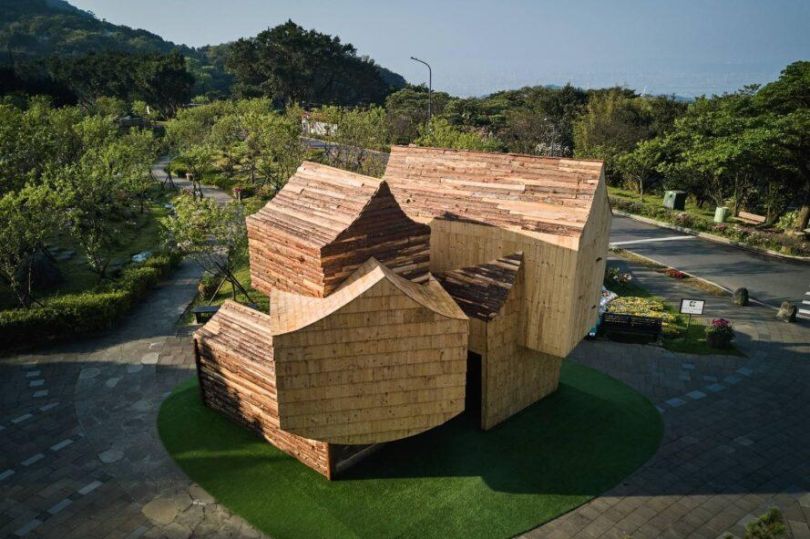 This birdhouse is about 900-square-feet and includes five separate levels with pitched roofs. The exterior is clad in cypress shingles, natural timber, and bark finishes that remind us of usual small birdhouses that are intended to be hanged around the backyards, gardens, or patios. There are many bird-sized openings throughout the facade to allow birds to come in and exit the place with utmost convenience.
As mentioned before, this pavilion is also designed for humans to rest during the flower show. There are dual entrances to enter this wooden building and once you're inside you will enter a dark interior with oddly-shaped different spaces. Moreover, the interior also includes a public space for exhibitions. However, the building also has separate cured crannies and private corner nooks where humans can spend a few days to escape their routine or just to meditate for a while.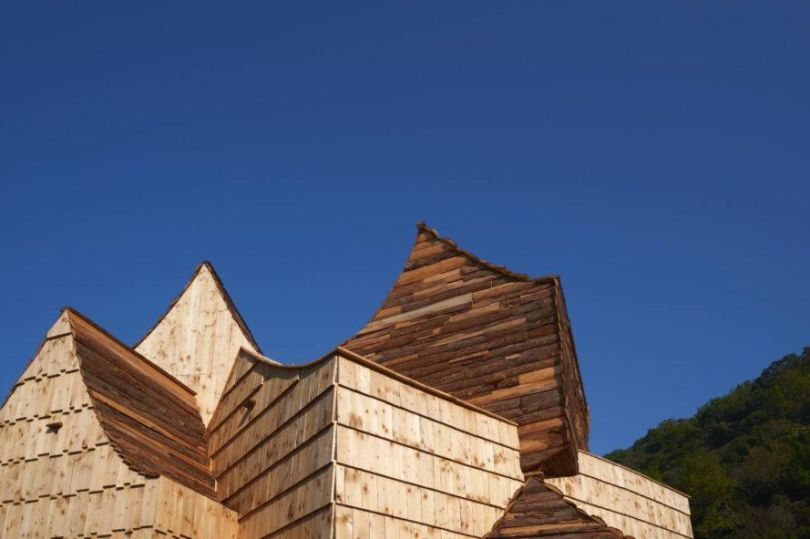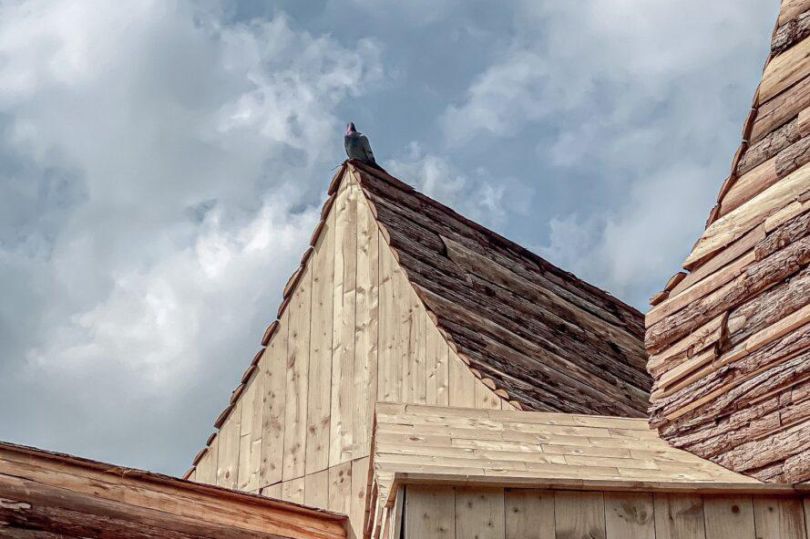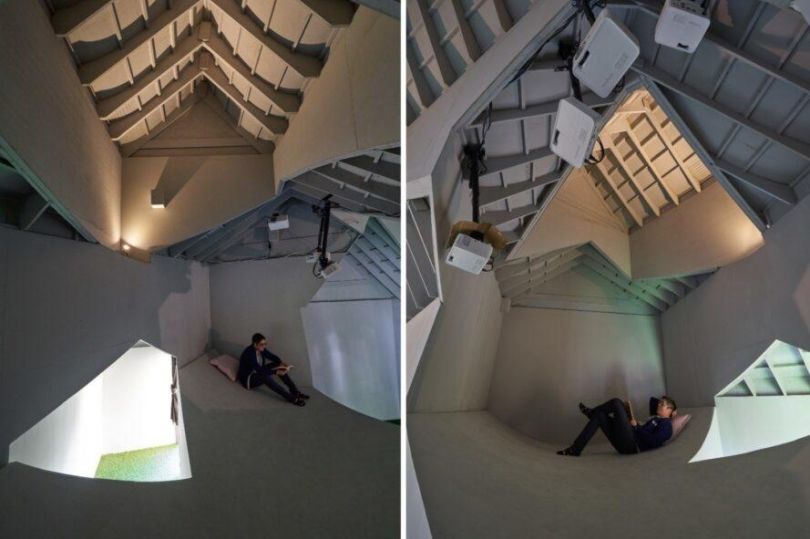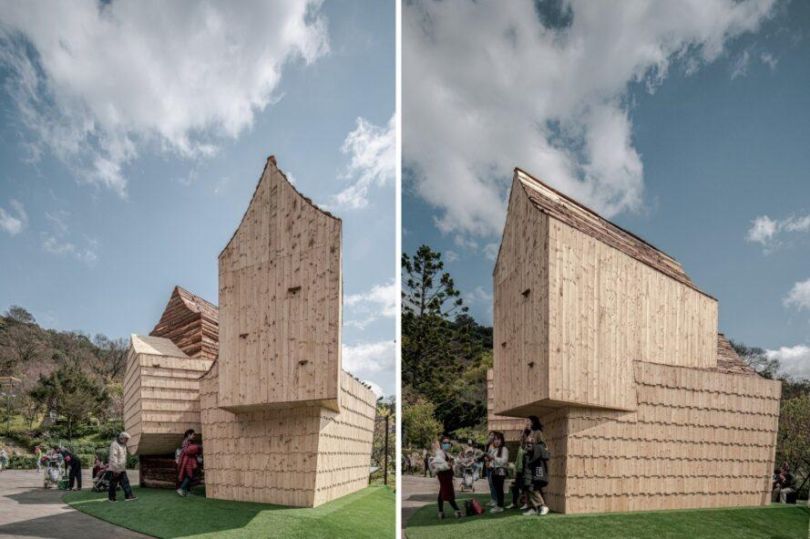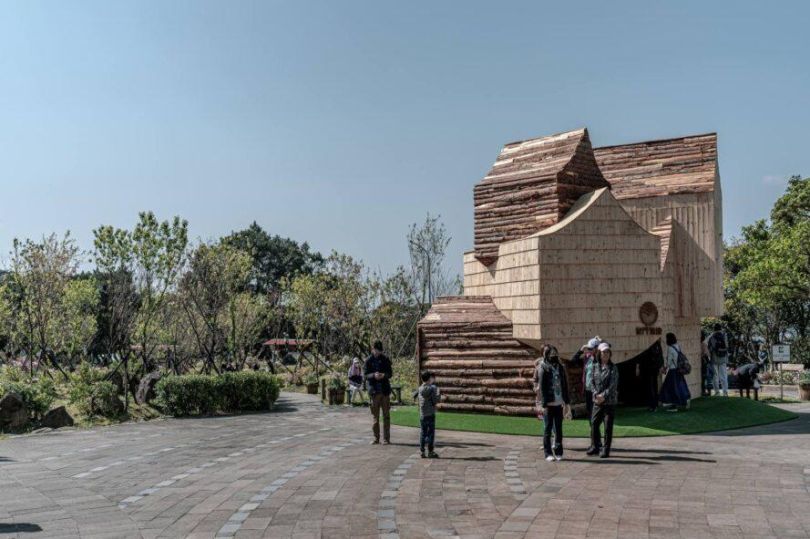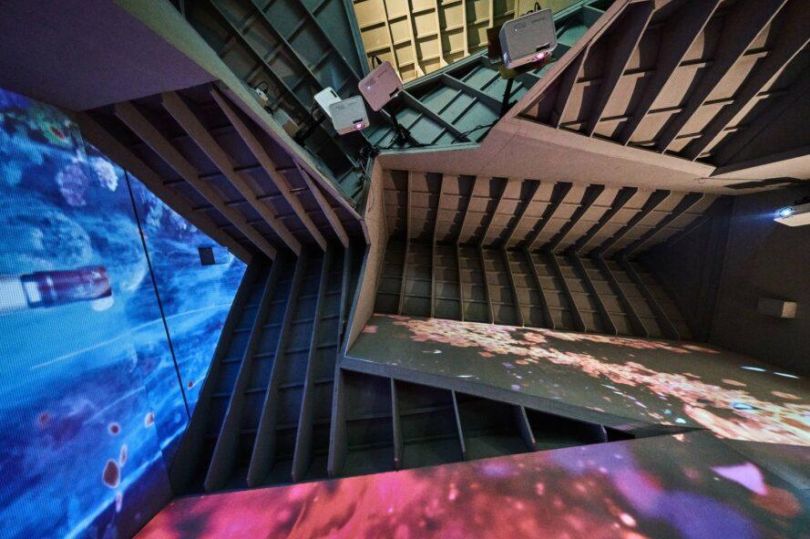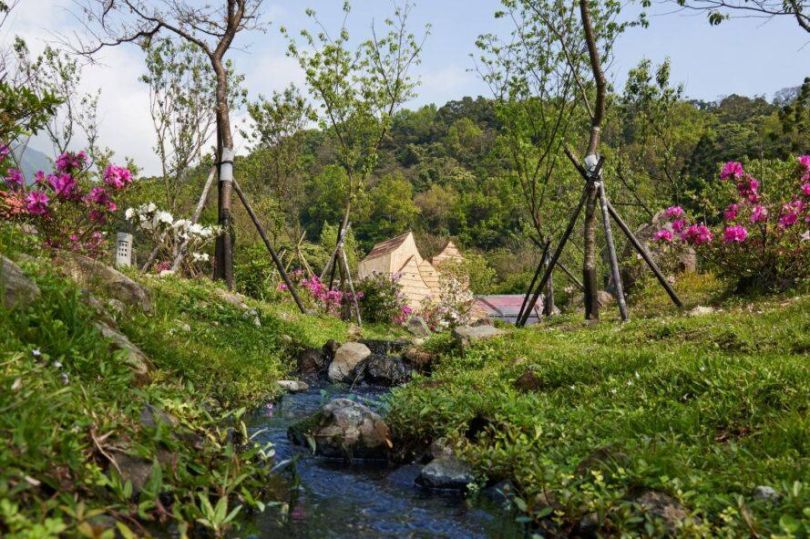 Via: ArchDaily