Glass Tables with Wavy Metal Base are Ideal for Squiggly Home Décor
Are you planning a home refurnishing? Well, you must be glad to know that glass tables with wavy metal base are ideal for squiggly home décor. When talking about luxury items for your home or offices, glass top tables come on the top of the list. And if they are with metal base, it adds uniqueness to their beauty. You must have heard about Pulpo which is a German-based furniture company to offers luxury furniture items to their clients. With collaboration with a Franco-Italian designer named Julia Chiaramonti, Pulpo has designed this latest series of glass tables with wavy metal base.
Glass tables with wavy metal base – an intriguing design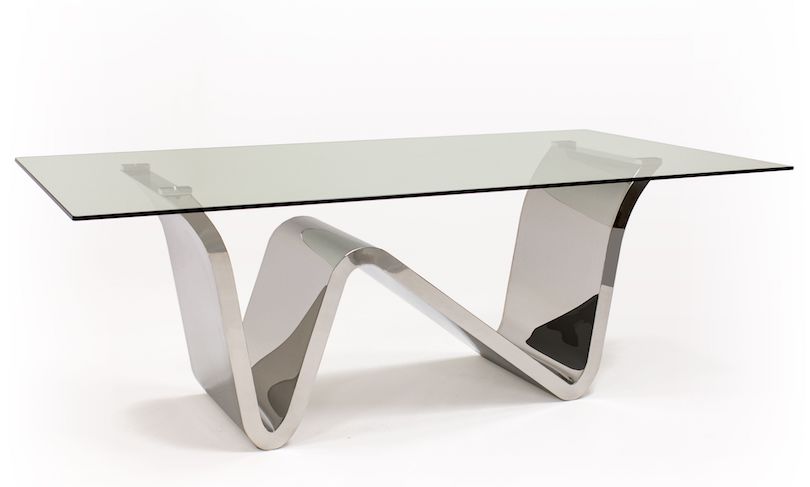 Glass Tables with Wavy Metal Base are Ideal for Squiggly Home Décor due to the reason that they have a unique shape which is not much common to observe. If you are a person who is always in search of an innovative and distinctive design to bring to your home, then this table is a must for you to have to enjoy a squiggle trend of home décor.
About the collection
When talking about the entire collection, it entails tavolo2 dining tables as well as tavolino2 side tables. The bases of all tables have been made from one single wavy-shaped bent aluminum plate. And then there is a glass sheet covering the metal base as a top. The color of the glass and metal is as per your desire. You can choose unique colors for glass tops such as lemon, parsol grey, rose, and green. While for the metallic base you can select a smoky grey, fango green, beige red, or ultramarine blue.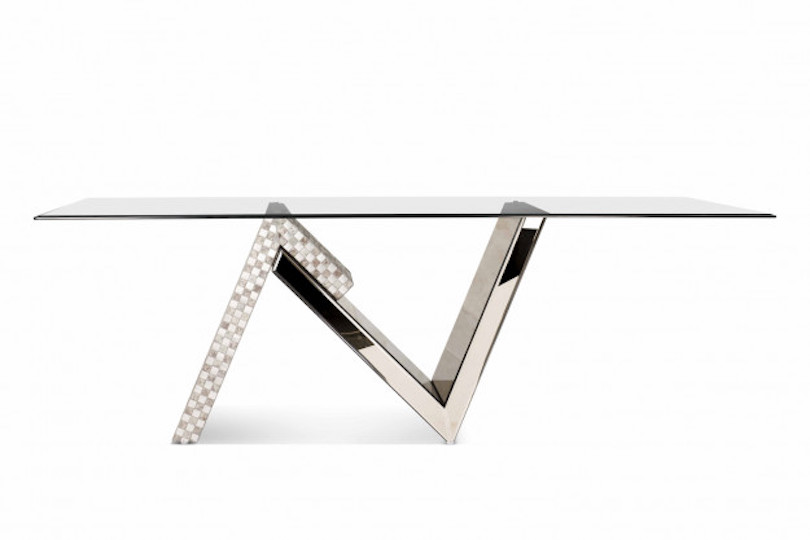 With the exclusive choice of colors and mesmerizing appearance of the end product, each piece that comes with the name of Pulpo in its latest furniture collection is a masterpiece. The quality materials used, make a perfect combination with the design philosophy of Julia. This exquisite collection adds value to your home or office.
Maintaining a glass top with wavy metal base – a piece of advice from the designer
Although the glass used is of extremely high quality and is tempered. Even then, it is advised to avoid placing sharp, rough, pointy items on the table. There must be the least contact that creates friction due to dragging an item on the top. Must be wiped with a soft fabric such as linen or cotton. Never use a wet fabric or sponge on the metal base since it will cause rusting gradually.
Styling your home with a glass top table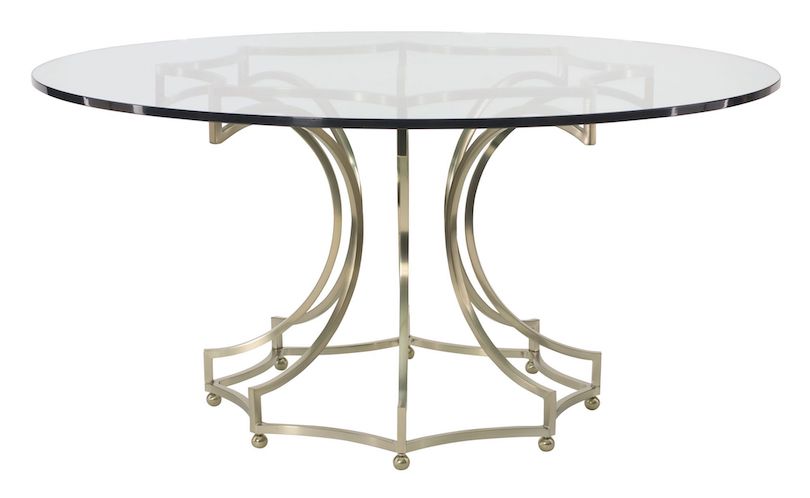 These tables are the smartest and most out-of-the-box ideas when it comes to decorating a small place. These tables are designed in a way that they offer a strong base with catering to the style needs with a touch of luxury.
Let the purpose be a family gathering, a conversation with friends or a celebration Glass Tables with Wavy Metal Base are Ideal for Squiggly Home Décor. These tables have the unique characteristic that they can even fit in the décor of an office for a business meeting.
Via: CuratedMint