Groomatic Automatic Cat Brush To Keep Your Feline Well Groomed
Living with a cat is not that easy. After all, you need to take care of her while ensuring she is well fed and groomed. Speaking of the latter, cats love to groom themselves and love the time you spend brushing their soft fur. However, we understand that not all cat owners have the time to keep brushing a kitty all day. To ease out the burden of cat's grooming from your shoulders, the German brand Catus has come up with an automatic solution called Groomatic.
World's First Automatic Cat Brush
It is the world's first automatic cat brush to keep your feline friend's hair in tiptop condition. This unique brush lets your cat brush itself whenever it wants without even your help. The best part is that it is easy to mount anywhere you like. You can easily fix it to a furniture piece, wall, door frame, or any other surface where your cat likes to brush up naturally.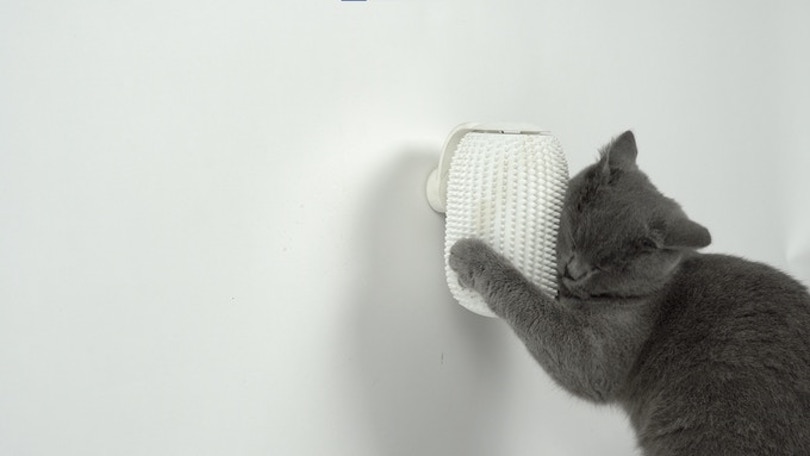 Groomatic device features a unique rotation and teeth system, which enables it to rotate automatically. It even massages your cat's skin while reducing hair around the home. The device is also integrated with smart sensors to ensure there's a reduced number of parasites in its fur.
Designed by cat-loving engineers in Germany, this new cat-friendly device boasts a patented design. It also comes in various pastel colors that suit your house, including pink, grey, white, black, and brown.
Measuring 5.9-inches in height and 3.9-inches in diameter, this cat brushing device is ideal to pamper your cat while keeping it healthy. Whether your cat has a long or short coat, this cat brush is suitable for all. The special shape of the bristles and the unique material enable them to brush their fur effortlessly without being stuck.
Inspiration behind the creation of this cat brush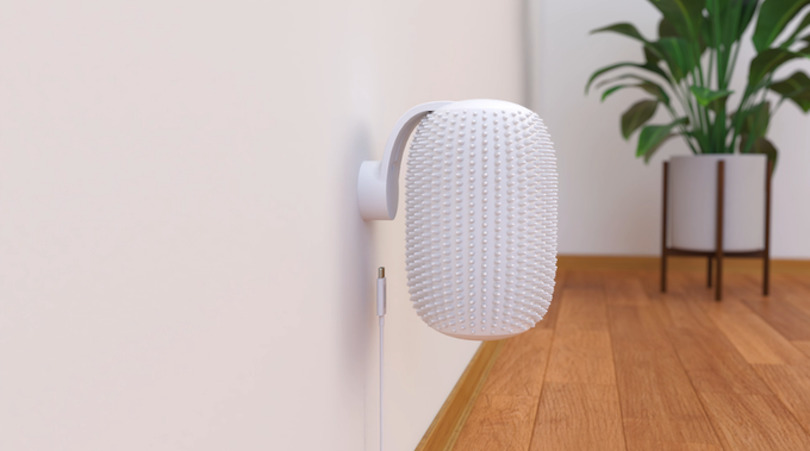 Cats often leave hair all over the living area whenever they come from outside. They even bring ticks in their fur from outside. Not only the cat hair around the house are a nuisance, but unhygienic as well due to the presence of the ticks. So, they are likely to cause serious diseases. Therefore, the makers wanted to create a device that's not only great for the cats but also helpful to keep the house clean. Hence, they came up with the Groomatic cat brush to keep the living space clean and tidy.
Positive influence of massage on cats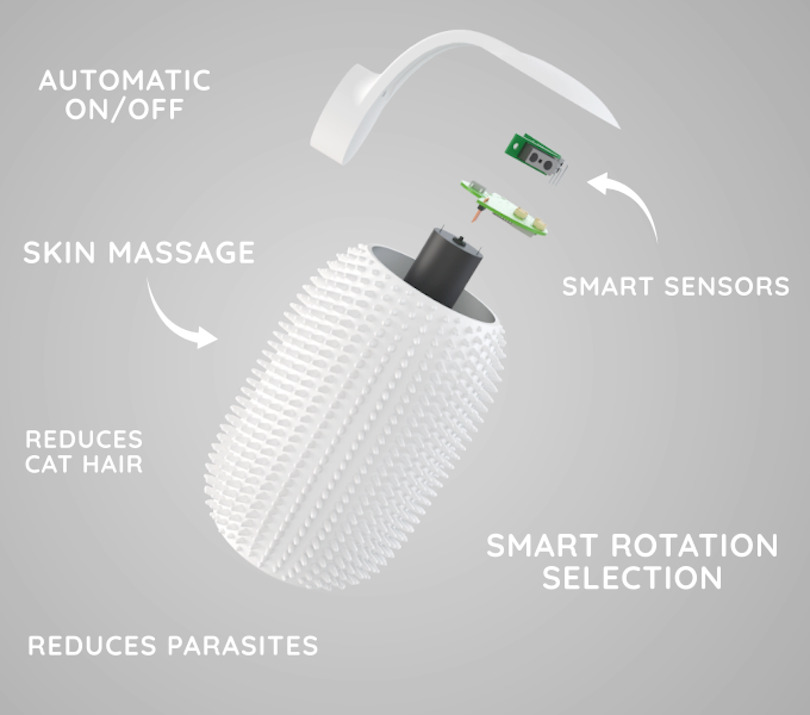 It is scientifically proven that there is a positive influence of massage on animals. The automatic brushes are used in certain barns to enhance the well-being of cows. The cows not only feel balanced and relaxed with massages and brushing, but their quantity and quality of milk also increase when they feel good. Likewise, cats also love brushing and massaging. That's why the makers have come up with this cat grooming brush to enrich their lives. Meanwhile, this automatic cat brush also puts cat owners' lives at ease.
Availability of Groomatic cat brush
The special early bird prices are available for the project starting from around $51. Hence, you get a considerable discount of around 17% on the final retail price. Meanwhile, Kickstarter crowdfunding is still underway.
Supposedly, the Groomatic crowdfunding campaign raises the pledge goal successfully, the worldwide shipping will take place around September 2022. So far, check out the given promotional video below to learn more about the project.
Via: CuratedMint