Ottomano Wall Light Illuminates Staircase For Aesthetic Impact
Recently, designer Michele Marcon has come up with a stylish luminous handrail for Olev, a renowned Italian brand of designer luminaires and lamps with LED technology. The brand creates scenic and original products that innovate traditional solutions, like step markers or wall lights. Their new product Ottomano wall light is a stunning luminous aluminum handrail by Marcon. The product also received an honorable mention at the European Product Design Award in 2020.
This wall light gives character to a staircase
This lighting fixture for the staircase gives a unique character to the steps and handrail. The dialogue between these distribution spaces and the light is not simple. However, these boast a specific design to avoid glare while ensuring the ramp is aesthetic, functional, and also safe to walk on. Meanwhile, it makes the staircase quite welcoming and pleasant.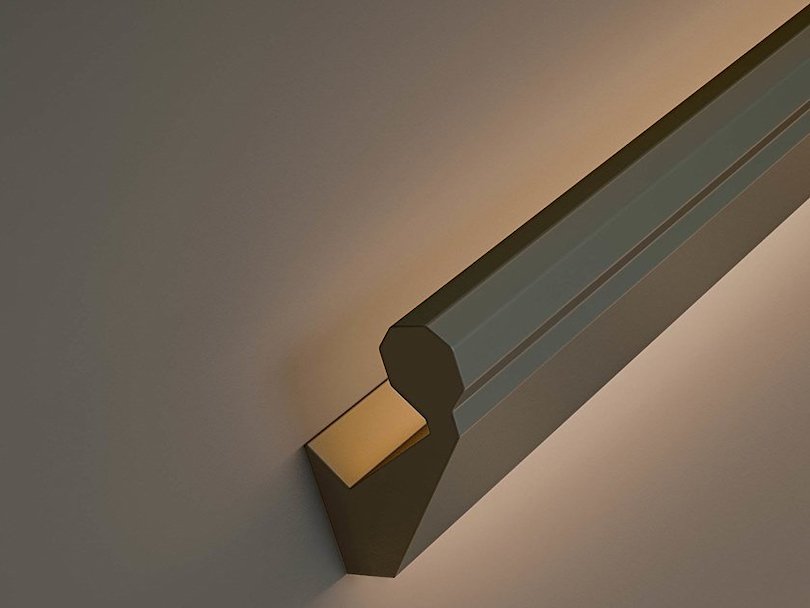 As the name indicates, Ottomano gets characterised with its ergonomic eight-sided shape. You can easily install the fixture to the wall, just like any handrail. Therefore, it combines the traditional function of lighting and support. It is made with aluminum and boasts a striking and unique aesthetic.
Custom wall lighting
All thanks to its eight-sided shape, the double light source adds style and functionality to the staircase. Marcon has created a specific section that enables the inclusion of a double light source. The lower part is where the light source illuminates the steps. And, the second LED strip is in the wall's direction to make the stairwell glow without any glare.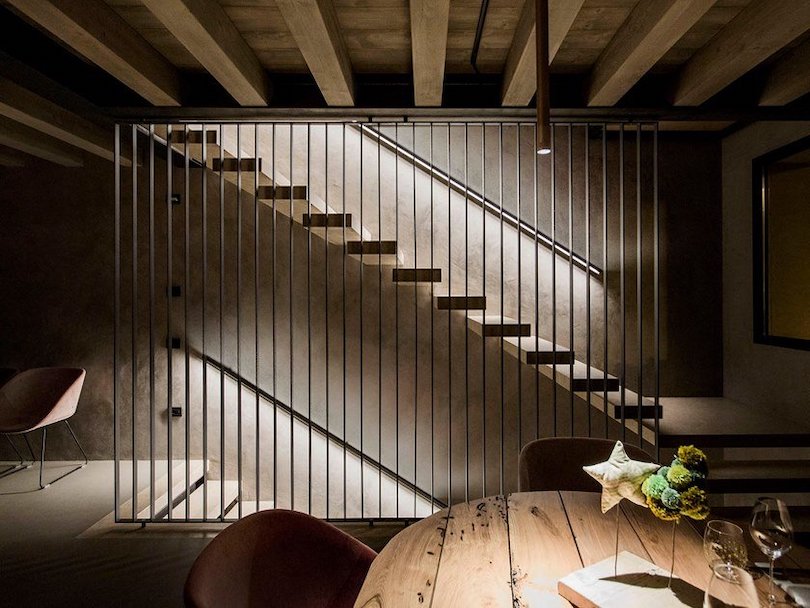 Furthermore, the product boasts refined finishes on the sloping surfaces while finding elegant and subtle knurling. All this makes Ottomano very unique and its surface boasts a burnished and matte shade. Due to the anodizing process, the luminous handrail light is pleasant to touch. Each product is custom-made to adapt to the length of any stairwell and desired project specifications. On request, you may ask the designer to paint the handrail to meet any interior's aesthetic needs.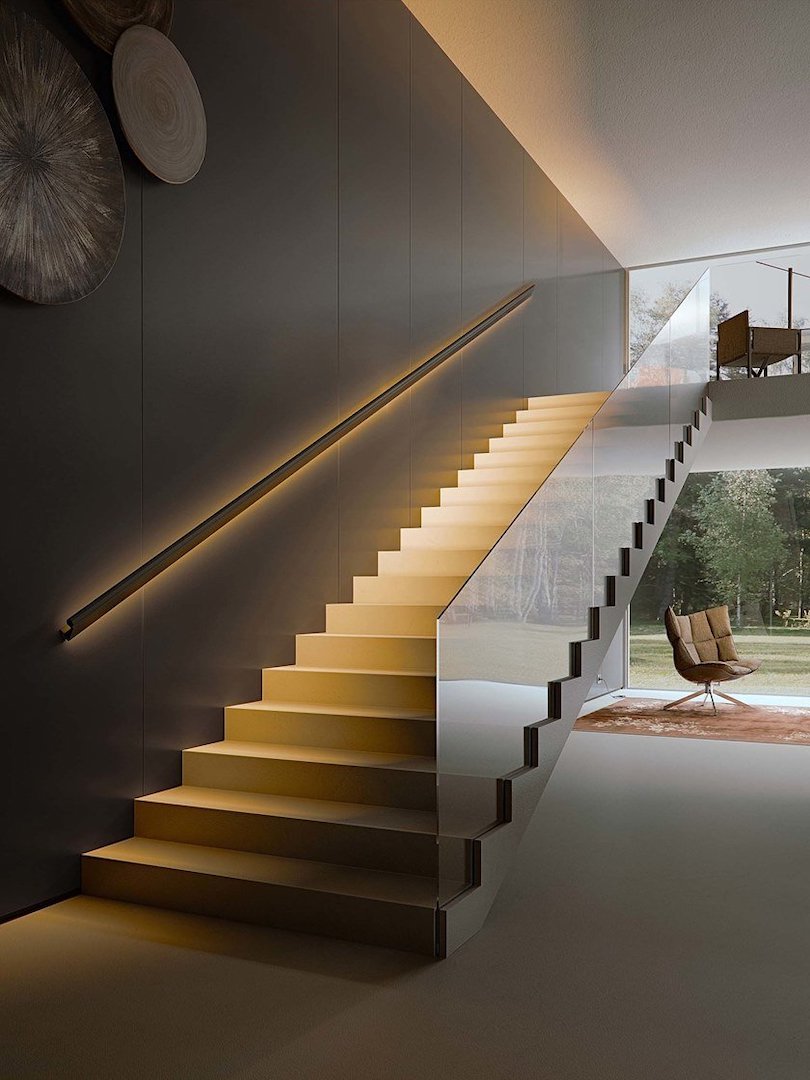 Via: ArchiProducts