Interesting Brick Wallpaper Ideas to Add Rustic Flair Into Your Home
Do you love the rugged and raw look of the exposed walls? Well, it is one of the most intriguing wall designs to create modern, rustic, or industrial look into any interior. However, the downside is that every home doesn't have brick walls, and to add them afterwards would require a major renovation.
But you can easily get a similar effect using brick wallpaper. We know that a wallpapered wall won't have the same texture and dimensions as that of the real bricks. However, it looks really appealing from an aesthetic point of view. So, this wall design style is indeed a major win.
Another good thing about wallpaper is that installing it is not very difficult, as long as you're aware of what you're doing. You also do not need much experience for installation but you do have to pay attention to every detail while following all the instructions that come with the wallpaper.
So, without further ado let's jump into the easy ways to get the perfect exposed look of the bricks with wallpapers:
1.Faux brick panelling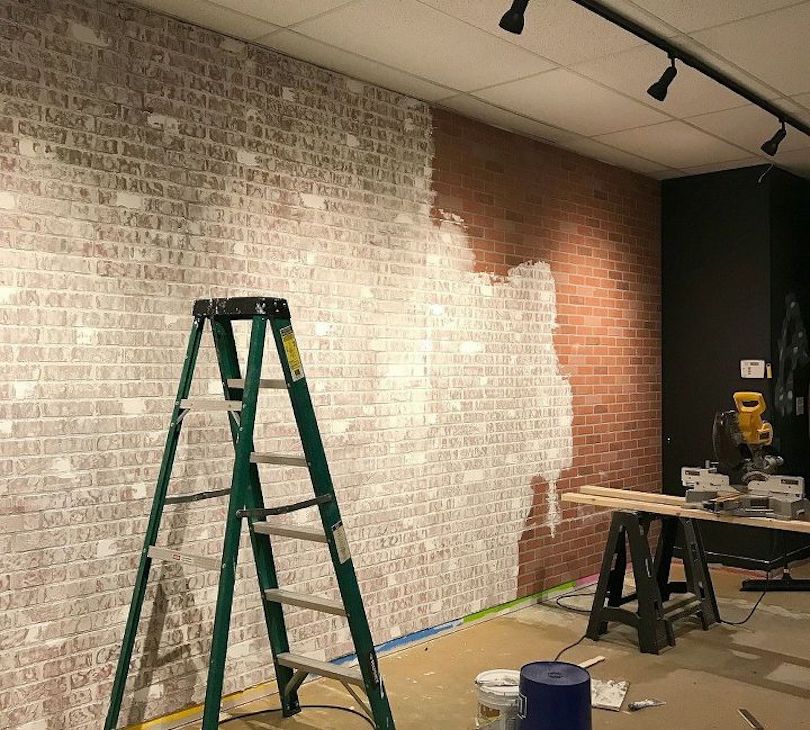 Using faux brick paneling, you can create a perfect look of the exposed bricks without any need of the real brickwork. It is very easy to install and gives you the look of bricks. Moreover, you can even get it customized, as you would with the real brick wall. For instance, you can add a stunning whitewashed accent to your brick wall.
2. Use a stencil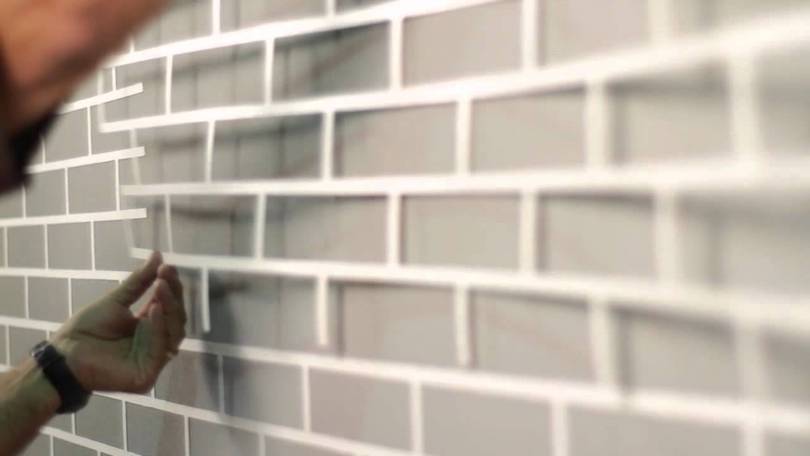 Another faster and easier way to mimic the look of the bricks is by using a stencil. It won't look very perfect and also lack authenticity, but it could be a good option for anyone who is renting a flat or planning for a special design makeover for a room without spending too much money.
3. All red brick wallpaper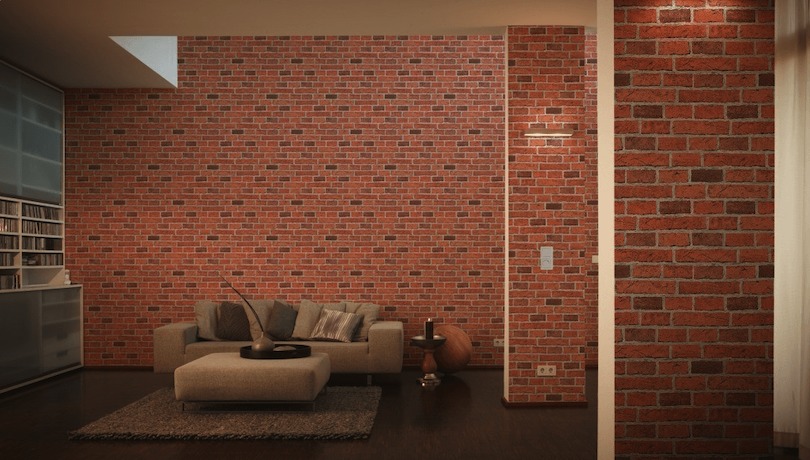 Simply use a brick wallpaper to make beautiful structural alterations to the walls or just to avoid the costly renovation. You can choose from a variety of wallpaper options to create a much convincing look for a particular section of your house.
4.Whitewashed brick wallpaper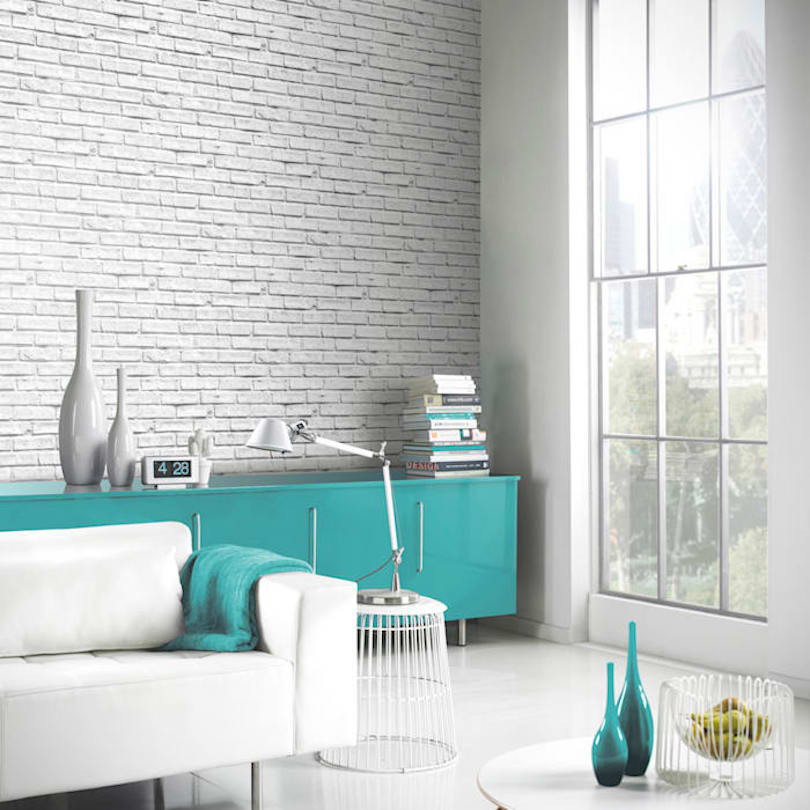 This brick wallpaper looks stunning and is a great option for a backsplash or to make an accent wall in a room. You can even choose it in light shades of brown and gray while coordinating the entire space with hardware and cabinets for perfect interior design.
5. Brick wallpaper mural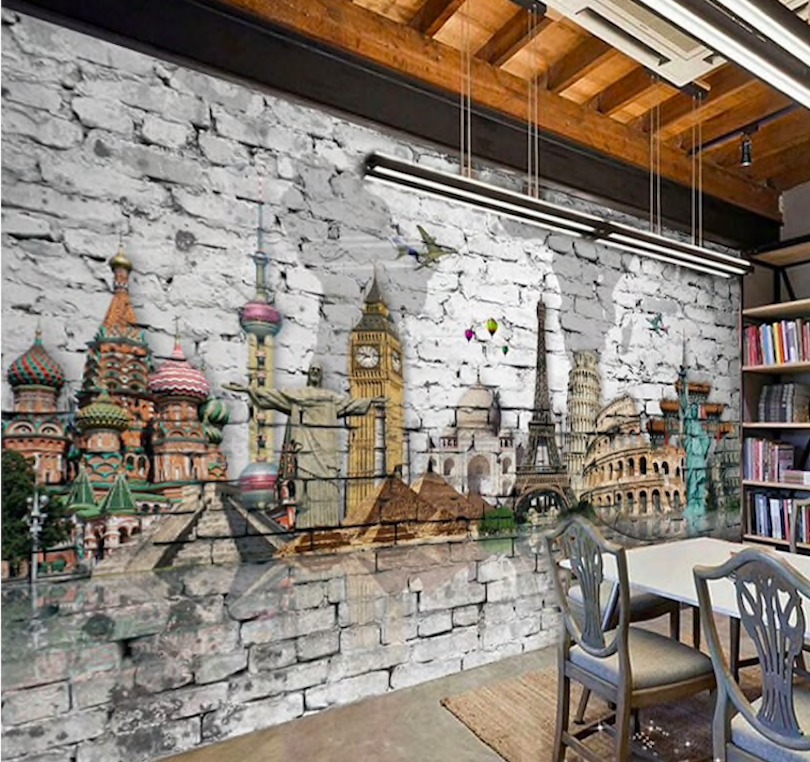 Here's another amazing example of how you can enhance your decor using brick wallpaper. In this setting, brick wallpaper has been used for enhancing and complementing the home decor. This will also help in creating a warm and inviting vibe into the interior.
6. Brick wallpaper as a backsplash in the kitchen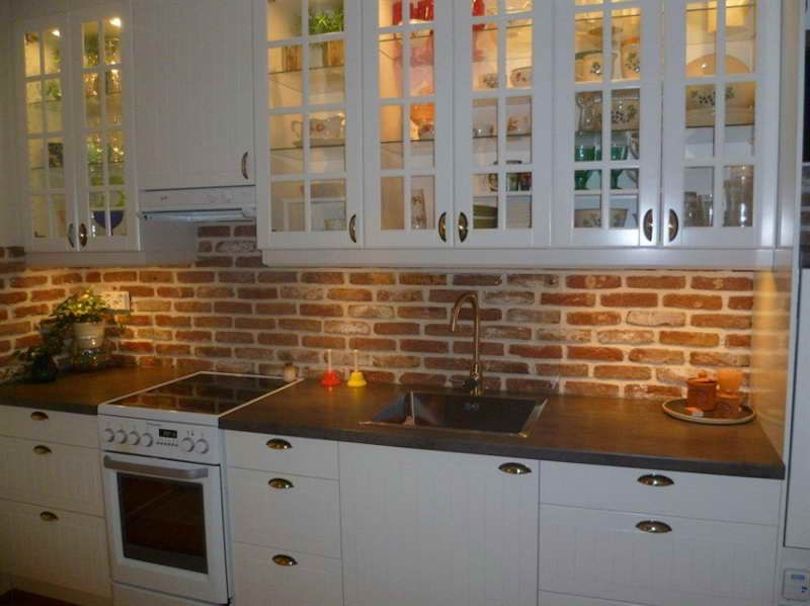 You may even consider using a waterproof backsplash in a kitchen or bathroom without worrying about humidity or moisture damaging it. Besides that, you may even use a versatile wallpaper with a beautiful pattern to create a dose of authenticity.
7. Black brick wallpaper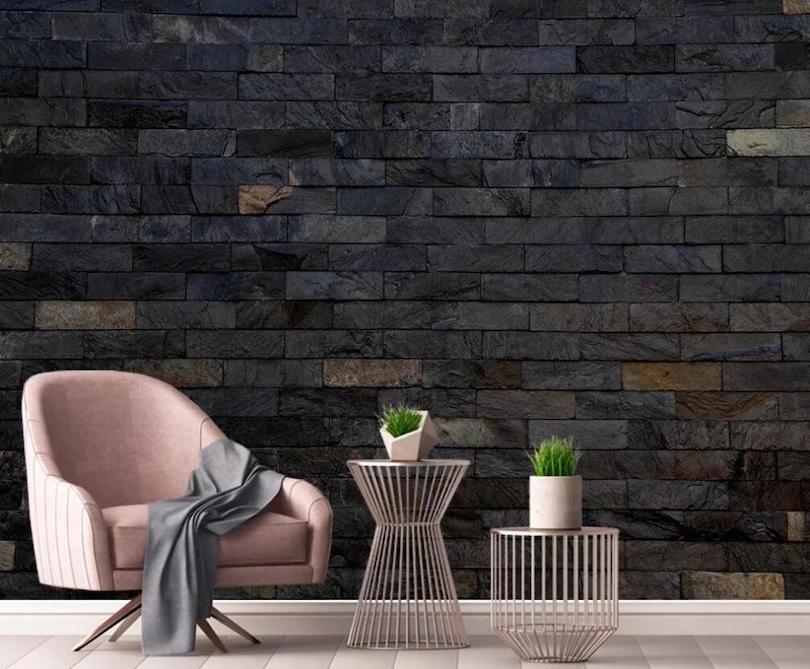 Black brick wallpaper can also double up as a cool statement piece while adding a chic and simple look into a contemporary interior. This layout will focus more on minimalism while the design can be quite realistic to give authenticity to the overall interior.
8. Rustic-industrial look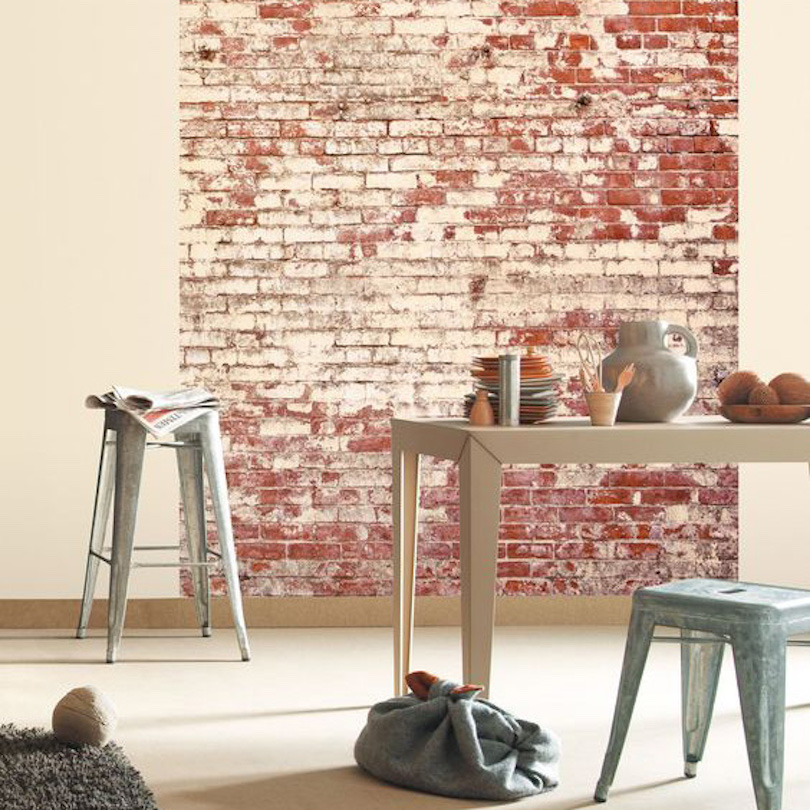 If you like the appearance of old brick walls with chipped paint and cracks on them, you may look for a wallpaper design with similar characteristics. You can easily find such designs online on different wallpaper selling websites. All you need to do is make the desired design selection to create the perfect look you wanted for a given space.
9.Silver brick wallpaper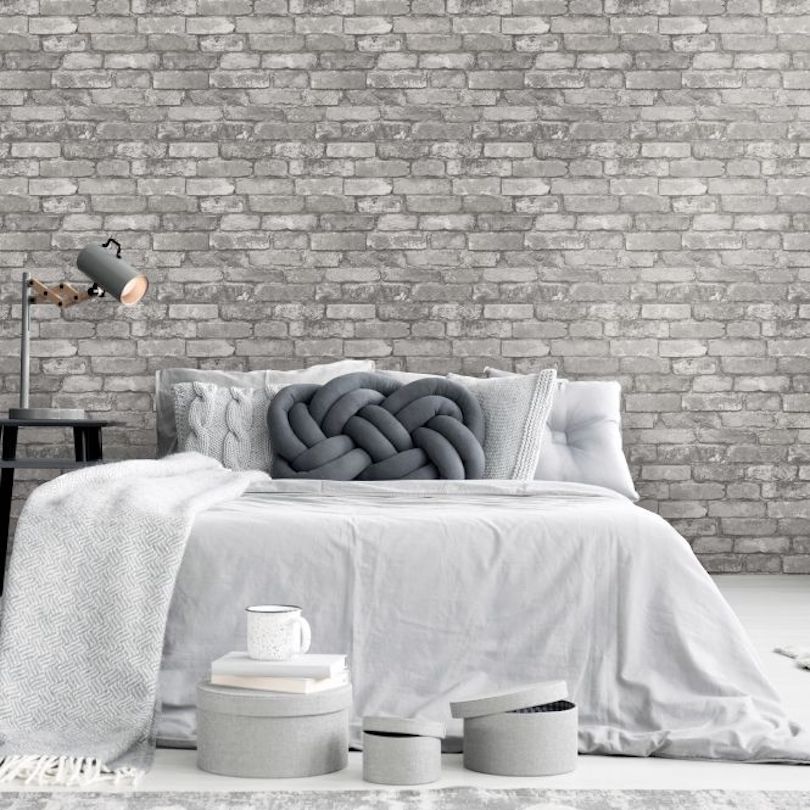 If you want to create an outstanding wall in a particular room, you may consider adding silver brick wallpaper into space. You may look for some cool design with 3D effects to give it a realistic effect along with a certain depth to make the wall stand out from the rest of the objects in a room.
10. Multicolored wallpaper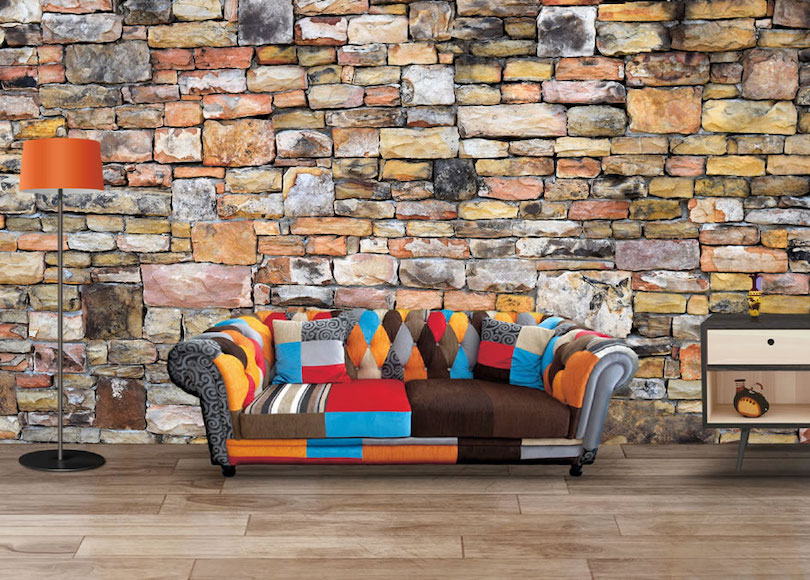 If you're someone who adores a lot of colours, you may consider adding a multicoloured brick wallpaper into your living room or any other room you like. This will give a unique dimension to a given space without making drastic changes.
Obviously, the rustic-industrial appearance of exposed bricks is perfect for adding a unique dimension to a given space. If you don't want to go for colours, you can simply choose the minimalist white brick wallpaper to create a perfect Scandinavian vibe into your home. Hope, these interesting brick wall ideas would have helped you recreate the rustic interior without spending cash like water.