KitchenAid Mixer Black Friday Deals 2021 – Shop Now!
Planning to prepare yummy holiday cookies this festive season? But for that, you need the apt kitchen appliances, including a good quality KitchenAid Mixer. Keeping in mind the requirement for the right appliances for your kitchen or gifting purpose, Amazon and Walmart have already started their early KitchenAid mixer Black Friday deals for 2021.
Since Black Friday is all about snagging the best online deals on popular appliances, we have come up with a small list of the best KitchenAid mixers, as well as their attachments, to grab on discounted prices. But before discussing the Black Friday deals on the KitchenAid mixers, let's find out the ways to pick the best model.
How to Pick the Best KitchenAid Mixer and Attachment?
The answer to this question will be quite different for everyone, as different people have distinct needs for their mixer and attachments they want. But here are a few important factors to consider when picking the best model for yourself:
1. Size: When choosing a KitchenAid mixer, you need to choose the available space for the countertop. You also need to consider how much baking you want to indulge in. So, as per your requirements, you need to select the right model for your kitchen.
2. Color: You also need to decide which color you want from the large color options. It is important because your appliance must go with your kitchen interior.
3. Bowl-lift or tilt-head: It is another major question to consider. While tilt-head mixers are great to add ingredients, bowl-lift mixers work better with heavy ingredients or large quantities of ingredients.
Best KitchenAid Mixer Black Friday Deals 2021
To help you know about what exactly you're buying and to make the wise buying decision, here we have listed a few KitchenAid Mixer Black Friday Deals for 2021: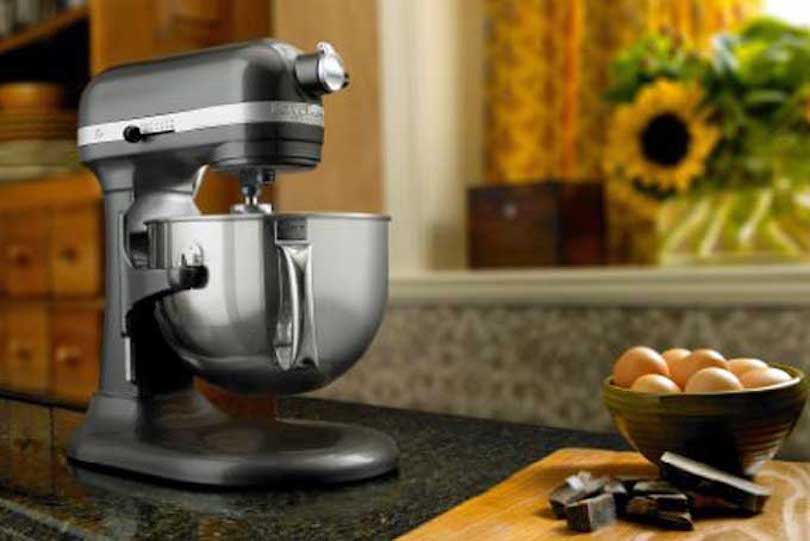 The professional home baker can save a good amount on this KitchenAid professional stand mixer. It is a bowl-lift style mixer with a 6-quart capacity that's enough for bread making and batch baking. It even comes with a few accessories, including the blending rod, pouring shield, dough hook, flex edge beater, and more. Plus, it comes in around many interesting color options, including Aqua Sky, Onyx Black, and Copper Pearl.
2. KitchenAid Deluxe 4.5 Quart Tilt-Head Stand Mixer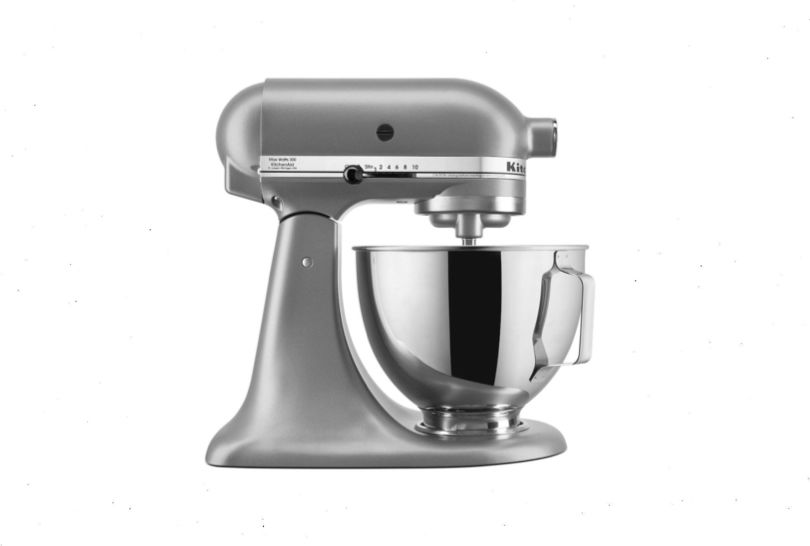 KitchenAid Deluxe 4.5 Quart Tilt-Head Stand Mixer is now available at a good discount on Walmart. This mixer has around 4.5-quart capacity, so it can prepare up to eight dozen cookies in just a single batch. It can even handle dough and cake mixtures with ease.
Featuring 10 speeds, the mixer comes with a dough hook, flat beater, and wire whisk for whipping up and mixing ingredients. Since it comes in a sleek gray color, it's likely to suit almost all most kitchen interiors.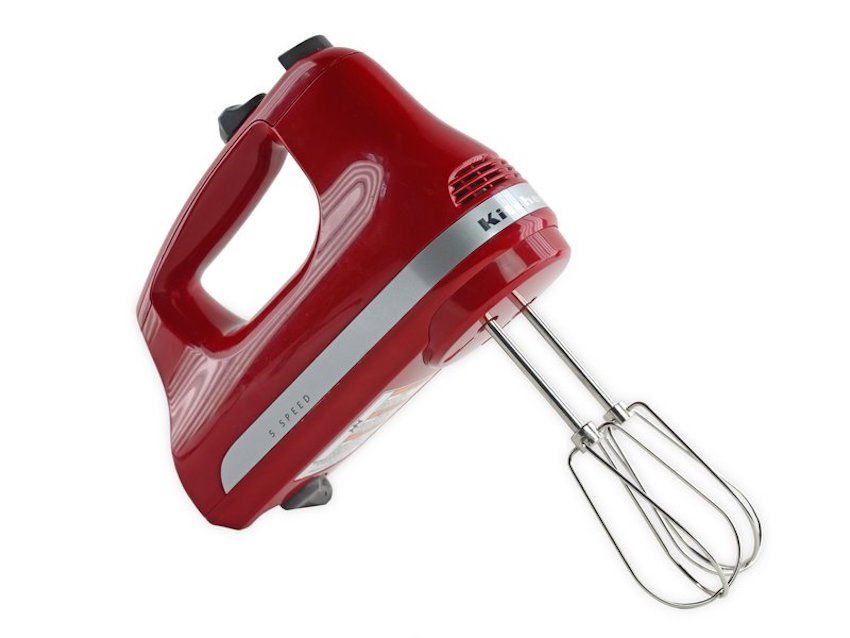 It is a 5-speed KitchenAid hand mixer that's available at a discounted price during KitchenAid Mixer Black Friday deals. It is useful to slowly stir the chunky ingredients, such as chocolate chips or nuts. The appliance is also great for whipping heavy cream or egg whites when set to the maximum speed.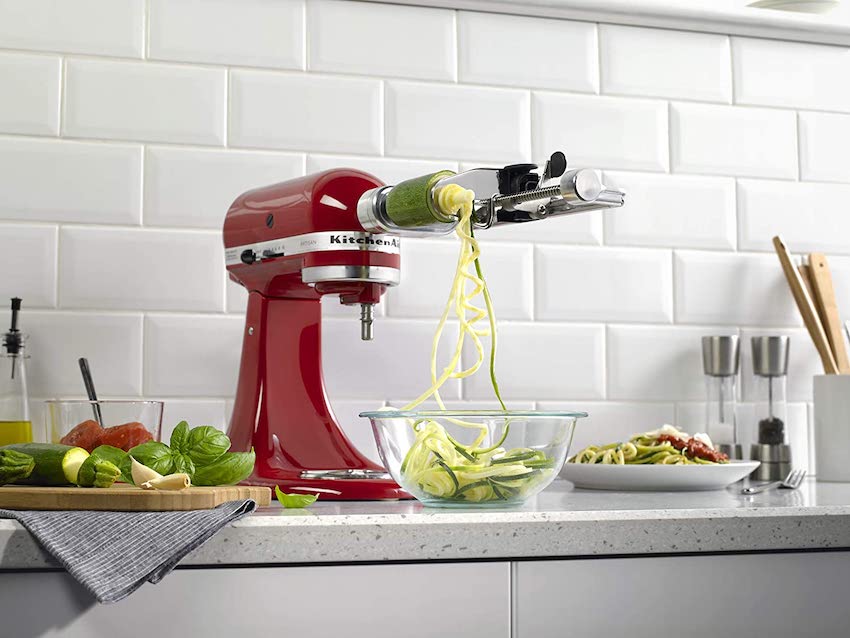 You can think of getting creative when baking with this useful attachment for KitchenAid Mixer. It is a 5-blade spiralizer that can core, peel, and slice the ingredients for making the whole preparation process easier. This attachment comes with four peeling and slicing/spiralizing blades. Plus, it's easily compatible with any KitchenAid mixer model.
Whether you are seeking to simply freshen up your usual recipes or want to try something new, this is a very creative attachment to try on. It provides the home cooks the versatility to core, peel, spiralize, and slice various vegetables and fruits. To begin with, try spiralizing sweet potatoes, zucchini, earthy beetroots, or fruits for savory dessert.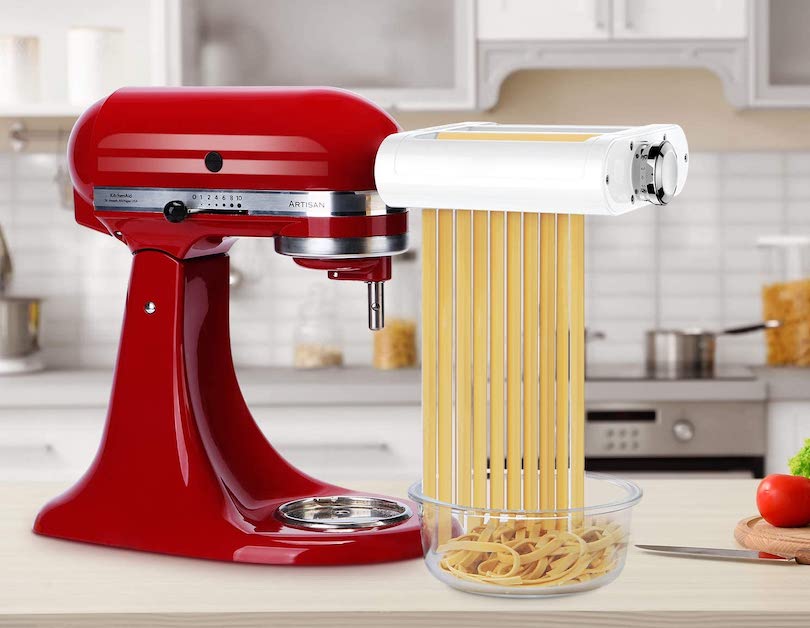 Available at a great KitchenAid mixer Black Friday deals, this attachment is another helpful tool for your mixer. Using this attachment, you can easily make lasagna noodles and spaghetti fettuccine. It further features around an 8-gear adjustment wheel for making even the thinnest pasta. If you like pasta, you can order it online at a discounted price now.