Leaf-Inspired Chandelier Blends Botany and Luxury in One Lighting Fixture
The Nana Lure Chandelier by Pelle design studio boasts tropical tranquility while hanging from your ceiling. The design of this nature-inspired lighting fixture boasts a large overarching banana leaves' shape. Furthermore, this chandelier's shades are completely handmade using cotton paper. It further integrates LEDs within the lighting fixture. Due to this, it adds a warm glow to the room where it's installed.
Nature-Themed Chandelier
When it's off, this nature-themed chandelier gives the allure of a tropical plant. But when it's turned off, the lamp acts as a stunning leaf-shaped lighting fixture. You can place it in your living room any other open space. This gorgeous chandelier is a major epitome of luxury and elegance. The chandeliers are perfect utilitarian and emotive.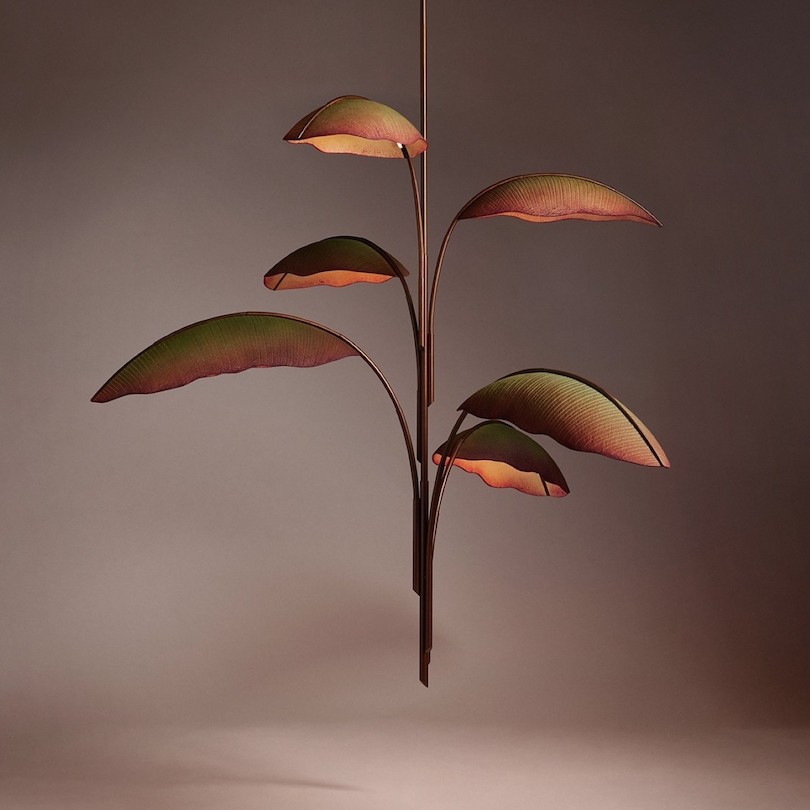 While many chandeliers boast a sense of luxury, the Nana Lure reflects something more nuanced. It recreates the luxury feel of a carefree beachside without worrying about the world. The lighting fixture further exists as a one-leaf unit. However, you can bunch together the leaf lighting cluster to make leaf fronds that appear like the top half portion of a banana tree.
Hand-painted and crafted banana-shaped leaf lamp
Each leaf consists of hand-painted and handmade cotton paper shades. The cut-out of the banana leaf light seems complete with discoloration and the ridges along with the leaves. It even includes an affixed patinated steel frame. This leaf helps in keeping the shape intact. The frame has a hollow inner center that's lined with an LED strip, which faces downwards. Meanwhile, it illuminates the leaf from inside to cast a soft light.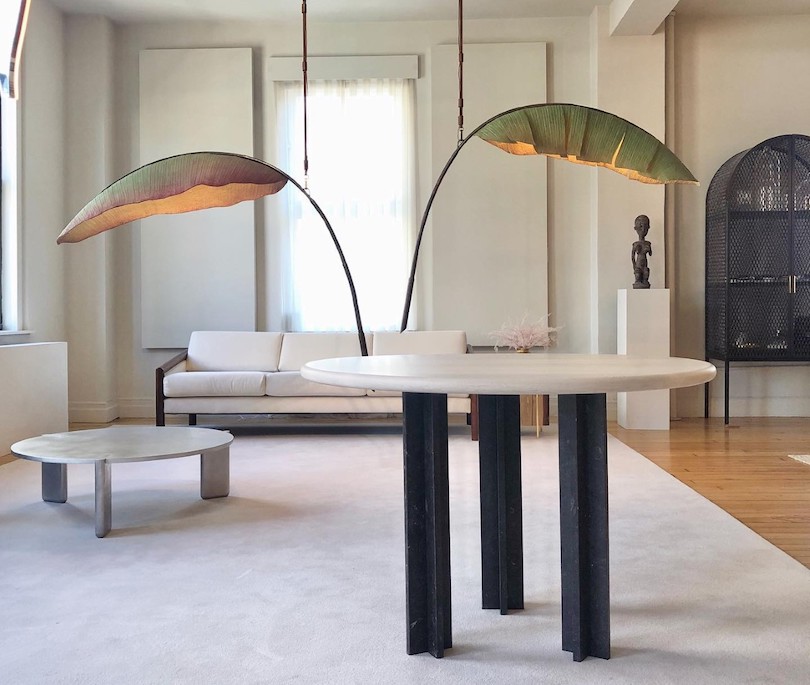 The lamp suspensions also boast intricate hand-hewn brass embellishments. It even includes the leather-work. It's designed partnership with A. Jason Ross of Artemas Quibble.
In the romantic spirit of the botanical illustrations, the leaf-like lamp provides an imaginative depiction of a true and weathered banana leaf. If you want to add a tropical touch to your living space, this is the perfect lamp for your living room.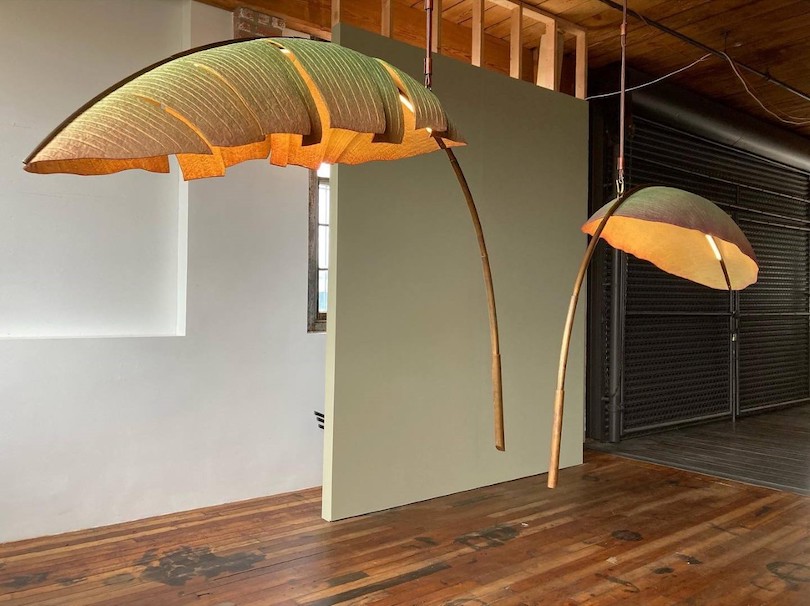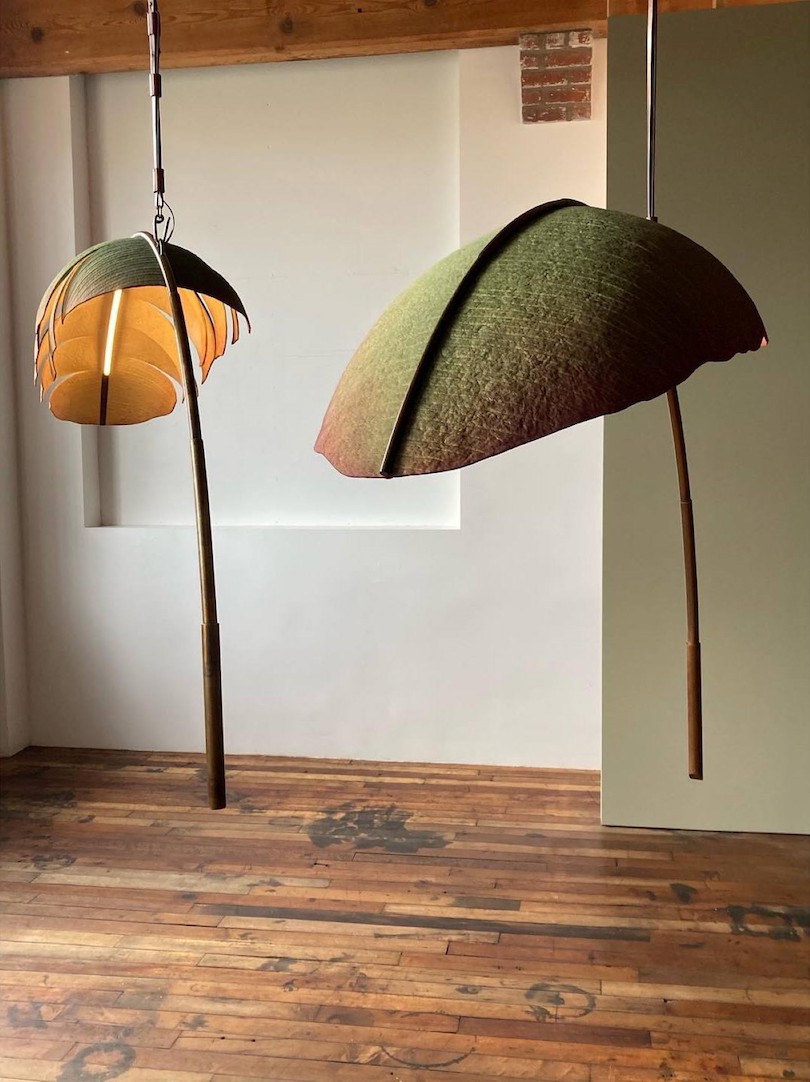 Via: YankoDesign