Simple Curtain Tip To Make a Small Room Appear Bigger
Want to create an illusion of more space in your small room? For this trick, some designers suggest making color changes, some recommend changes to the floor, and others to a large piece of furniture. But there is one major part of a room that's quite influential but often overlooked. This part is your window dress. According to expert curtain designers, a simple curtain tip can help you accentuate the overall size of your small space. And the results are transformative.
But what exactly does a curtain idea include? According to designer Gemma Moulton, here's what you need to know.
The window treatment ideas are very easy to add more stature and height to a room. But you need to ensure that it's placed correctly. You need to fit the curtains to the wall about your window frame. This gives instant transformation to the entire room. It's because this setting gives an illusion of more height in your room. Hence, a room appears more vast and spacious.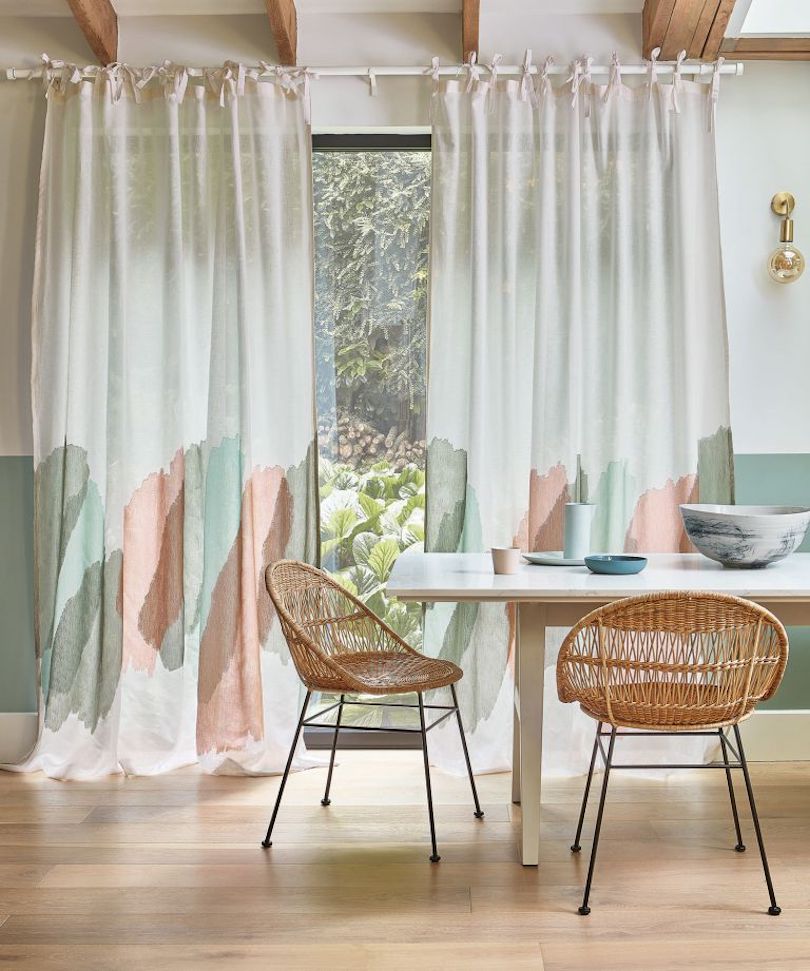 According to East London Cloth designer, who recently unveiled her first curtain-making course online with Create Academic, a curtain is a perfect element to create an illusion of height to the given space. This way, it makes a room appear bigger and brighter at the same time.
Even interior designer Louise Bradley urges homeowners to increase the window scale by rethinking the placement of a curtain pole. The pole must be sightly longer compared to the window. This ensures the space has a generous stack back of the custom-made fabric. This interior design tip not just increases the space but also adds a luxurious vibe within the given space. Moreover, it softens the space for creating a more bespoke aesthetic.
However, the interior designer also warns that this curtain tip works effortlessly in some rooms. But it's less suitable for various other spaces. Therefore, it is best to consult an expert interior designer when considering this curtain placement.
Louise also mentions that the pole must be positioned to scale with your window. However, the higher you place it, the more it's likely to extend your window. Therefore, if you don't want to extend the window space, it's best to avoid practicing the secret within some rooms.
It's amazing how this simple curtain trick can transform the whole appearance of your small room. Would you like to try this tip in your room? Share your views with us. Or if you've already done it, let us know it has given a whole new dimension to your room.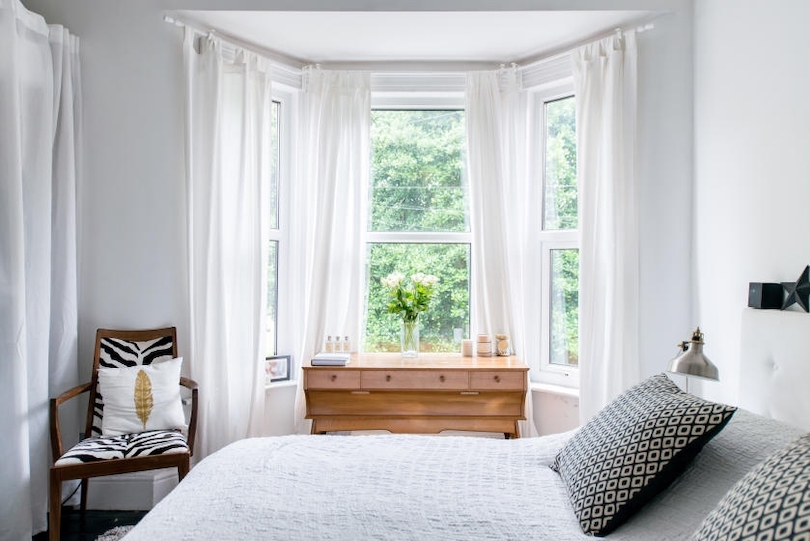 Via: Homes&Gardens