Pro-Gamer's Tiny House with Huge Setup for Gaming & Video Editing
For consumers seeking nomadic and mortgage-free life, tiny house living is the best indeed. Keeping in mind the concept of tiny living, Germany-based professional gamer and YouTuber, Nessa Elessar, has designed and built a tiny home to follow her passion for online gaming.
It took two and a half years for completing this DIY tiny house with a price of around
€35,000 (approx. $40,000). This tiny house has approximately 230-square-foot of space that includes all basic to advanced amenities one would desire in a small house.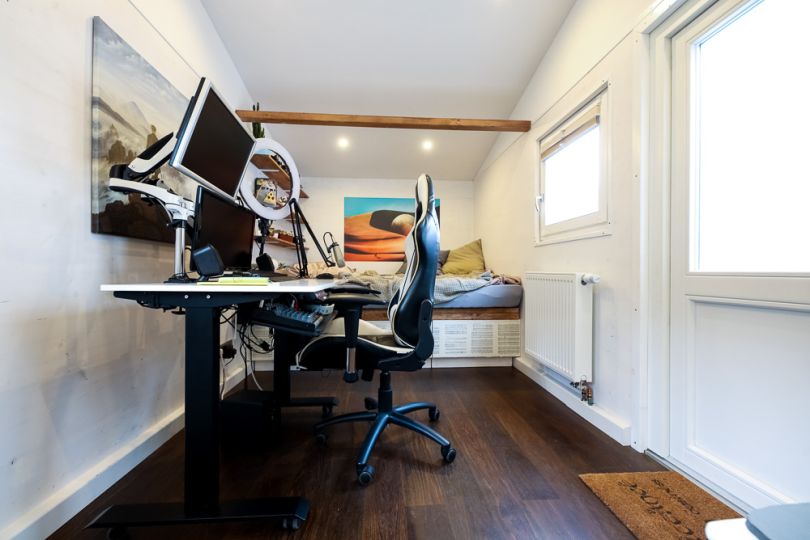 There is dedicated area for a computer setup computer to play online games and edit videos for her daily work. Besides that, there's also a spacious kitchen, loft, main-floor bedroom, and a bathroom with composting toilet and shower.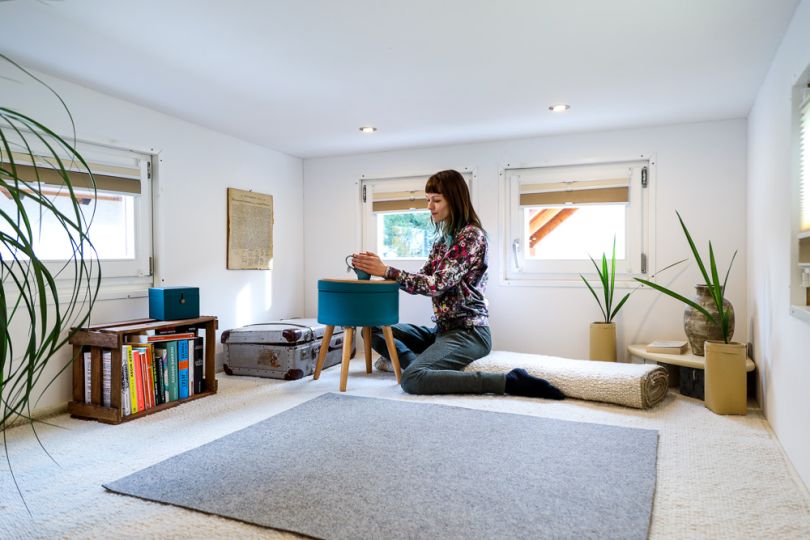 The interior is kept white to make the living space appear modern and fresh all the time. Various reclaimed objects have been used throughout the tiny house to make different functional pieces, like vintage mirror, US-Army wardrobe, and washbasin in bathroom. The exterior of this small abode is quite simple with minimalist hue and one-sided slanted roof.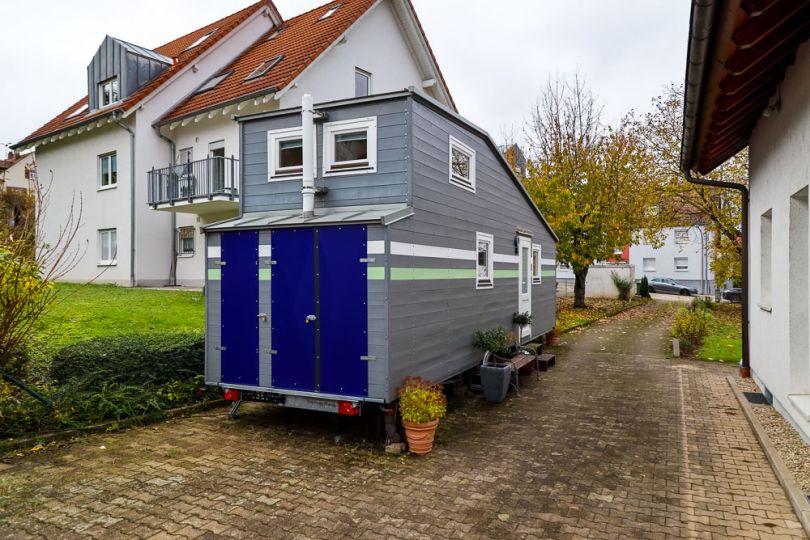 As you enter inside through the main door, you'll find an expansive computer station with cameras and lighting equipment for liver streaming. Moreover, the space also becomes a makeshift studio with the help of a fold-out green background screen. It's amazing how this tiny house functions as a full-time house and a work space for Elessar.
There is almost everything inside her tiny house that her lifestyle demands. You may check out the video below to see the full tour of her small house on wheels. In the video, she also shares her experience of living in her new tiny abode for the part two weeks.