Rapper Tommy Cash Proposes Bread Roll Sofa To Ikea
Bread is something that doesn't come first to your mind when you hear the term 'sofa'. Bread and other baked goods are often known to ruin upholstery and can make a mess on the sofa. However, the soft and fluffy bread loaf is what inspired Canadian artist Gab Bois to create this Bread Roll Sofa – dubbed Loafa Sofa. And, recently this bread-inspired sofa got popular after Estonian rapper, Tommy Cash, shared a social media post on this Instagram handle. 
Nod to 1970s Camaleonda Bread Roll Sofa by Mario Bellini's
It is actually a brioche-bun version of the 1970s Camaleonda sofa by Mario Bellini. This hyper-realistic sofa composition of glazed bread rooms has already taken social media by storm. It happened soon after the rapper shared the images of it on his account, saying: "so IKEA told me if we get 10000 comments under this post they will release the Loafa! let's show them that we need this for real!!" For now, the post has got more than 10.9 k comments. So, everyone is waiting for Ikea's response.
If you see his post, Cash's shared image shows him sitting and lying on this bread roll sofa, wearing his 'loaf-ers' shoes designed for Maison Margiela. Even Gab Bois took to Instagram to give a shout-out to Mario Bellini's iconic 1970s bread-like 'Camaleonda' sofa.
Estonian Rapper's Out-of-the-Box Collaborations
It's not the first time that we have seen the Estonian rapper with an out-of-the-box collaboration. You can take a look back at his 2021 project with Adidas, where the team revealed an extraordinary elongated model of the Adidas superstar originals. Those unique shoes also created a lot of buzz on their release.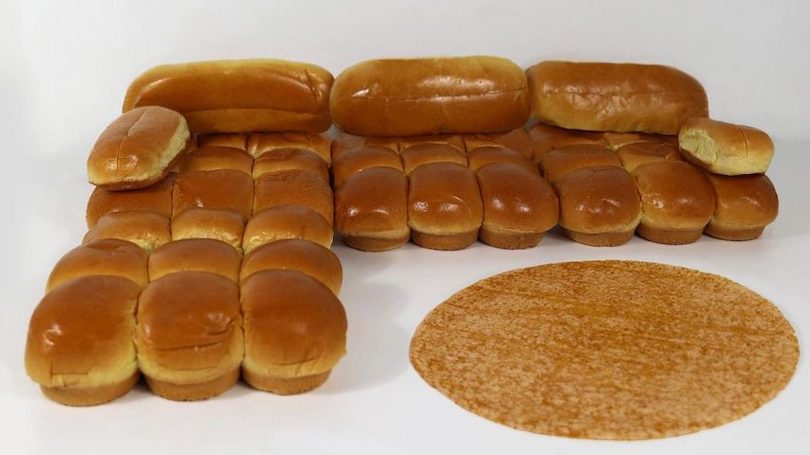 Today, living up to this penchant for extravagance, Cash teases the bread-loaf-inspired sofa and rug. Designed to look like a glazed bread roll, the sofa set appears good enough to take a bite. While it seems comfortable, it even looks kind of sticky. Probably, it's designed to generate some conflicting feelings in the viewers when deciding whether to sit on the sofa or not.
Do you think that Ikea will come up with this bread roll sofa or not? Share your views with us. As far as our opinion is concerned, we think that we may see this unusual sofa on the market very soon.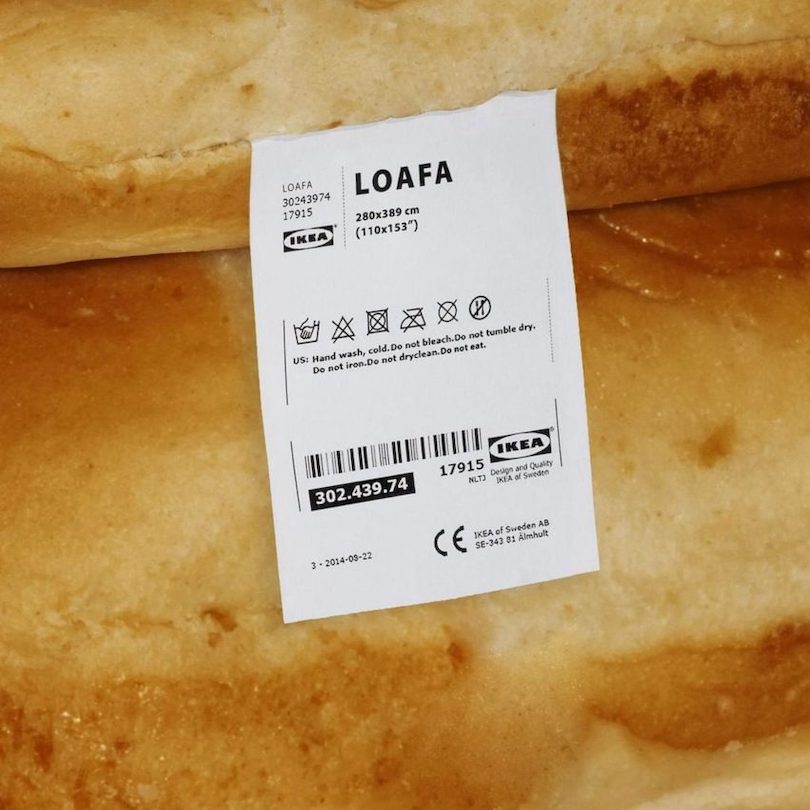 Via: Designboom