(re)zip – Zip Lock Bags Offer 300 Uses of One Single Baggie
No matter how much we want to reduce our plastic consumption, most of us are still guilty of using and throwing away plastic bags. The more the amount of plastic bags you those, the more is the plastic waste around us. But then how to store your food in a refrigerator? Well, you need reusable zip lock bags called (re)zip in your life. The best thing about this baggie is that it's easy to use up to 300 times. It means that a single (re)zip can replace around 300 plastic baggies.
(re)zip zip lock bags store different items
While reusable baggies are not new to the world. But they miss the mark for food items that need upright storage, require fold-flat storage in a freezer, or a resealable zipper. Therefore, (re)zip baggies are the ideal pieces to resolve all these issues.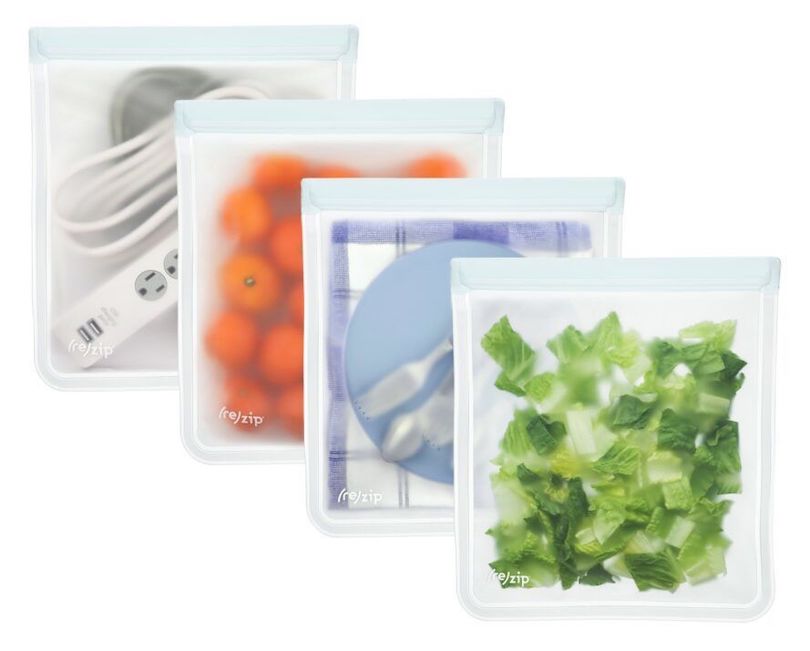 The best thing about these new reusable bags is that they are lead-free and BPA-free. You can even hand wash and reuse these baggies as many times as you want. Another good thing is that they are available in a variety of sizes for storing different types of foods. Furthermore, they can fold or stand upright depending on your storage requirement for different types of goods.
Here are a few common ways to use these (re)zip bags:
Store dry food items, including coffee or flour in containers. These are great for goods that require an unusually sized container.
It is great to take your smartphone kayaking.
Make a storage container for things you generally keep in a car.
Store craft supplies, spices, charger cords, or makeup products.
The list further goes on. And, what's amazing is obviously its ability to reuse the bag up to 300 times. With careful usage, you are likely to keep it up to your lifetime.
By learning the ways to reuse these ziplock bags, you can take a step closer to cutting down your kitchen wastage to half. Or the wastage gets reduced even more, depending on how to use a ziplock bag. This will also save your money while you prevent the environment at the same time. However, do sanitize it before every use.
Price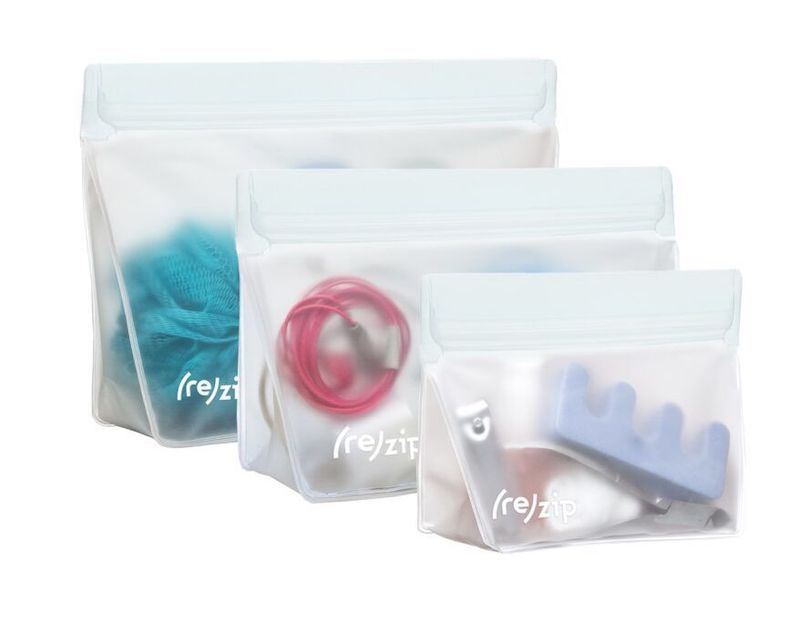 Another best thing about these reusable zip lock bags is that they are affordable. Its starter kit (available in various sizes contains around two to eight bags) costs you around $16 to $30. This product is work giving a try to reduce your plastic usage. Meanwhile, you will contribute to keeping plastic out of the oceans and landfills. Moreover, you will have storage bags handy whenever you require them.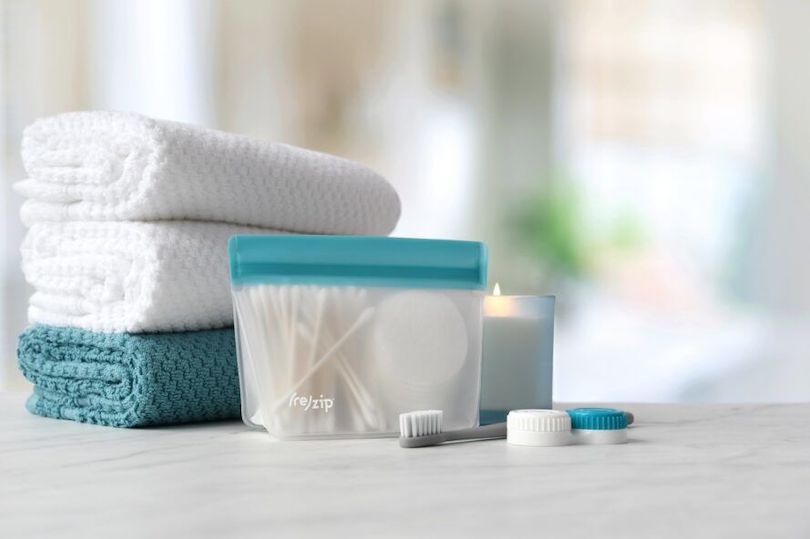 Via: Inhabitat