Pin-Up Houses Converts Shipping Container as Off-Grid Tiny House
Czech-based firm Pin-Up Houses has recently created a new tiny home model based on a shipping container. Dubbed Gaia, this tiny home offers completely off-grid functionality with a wind turbine, solar panels, and rainwater collection system.
The tiny house has been prepared over three months and costs about $21,000. Made with a shipping container measuring 6 x 2.4 m, Gaia boasts a blue exterior and is insulated with spray foam, and includes a metal galvanized corrugated metal sheet at the rooftop to optimize its thermal performance.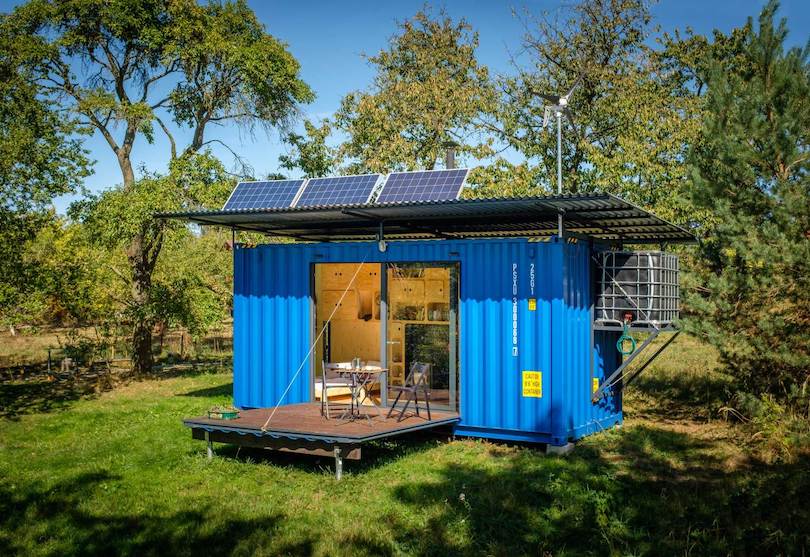 There is also a drop-down area operated with a hand winch and can be raised to close off the house and used for boosting an outdoor living space. This tiny cabin is accessed via a glass sliding door that opens the interior to the outside landscape. The interior is finished in plywood and the given floorspace is largely taken up by one single area that doubles as a living room and bedroom, with lots of storage space and sofa bed. There is also a wood-burning stove that offers heat.
The cabin also contains a small kitchenette with a fridge, sink, and propane-powered two-burner stove. Plus, a bathroom is with a sink, toilet, and shower. The cabin has various off-grid gear packed within this cabin. The power comes through solar panel series comprising three 165W panels and a 400W wind turbine. Both are linked with batteries and the current power consumption, battery level, charging rate, etc. can be monitored with a smartphone app.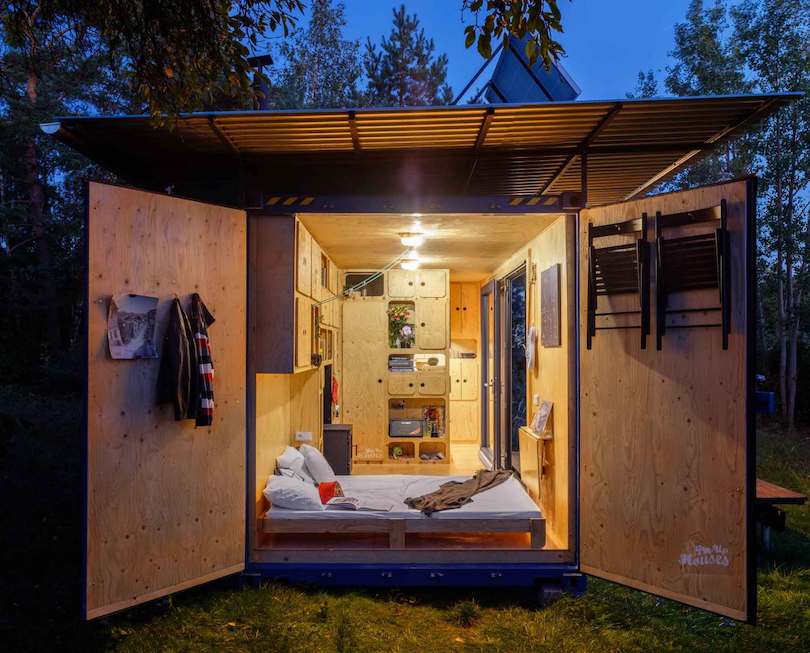 Furthermore, a rainwater storage tank is present in the cabin to hold water up to 1,000 L (264 gal). According to Pin-Up Houses, this house has been built as an experiment and not intended for sale. However, the company's Joshua Woodsman stated that he would happily create another one for sale, if asked. You can check out more information about this cabin on the company's official website.
For now, check out further details in the video given below.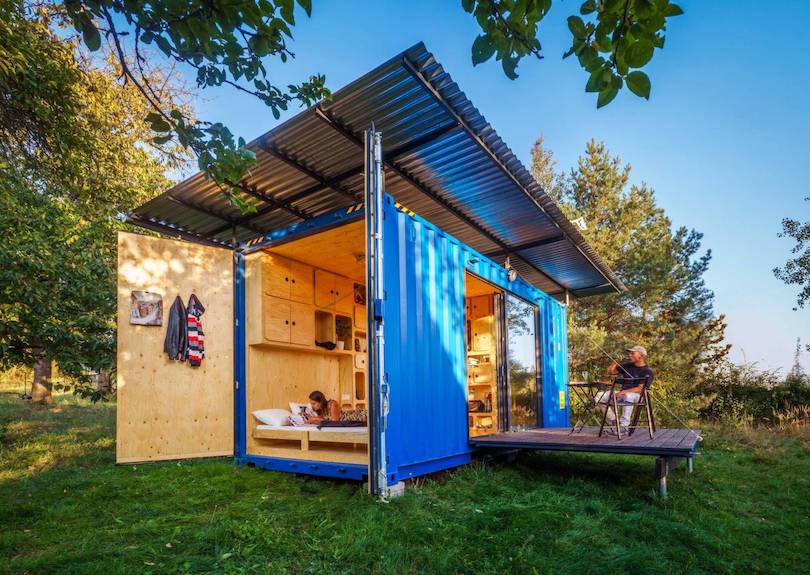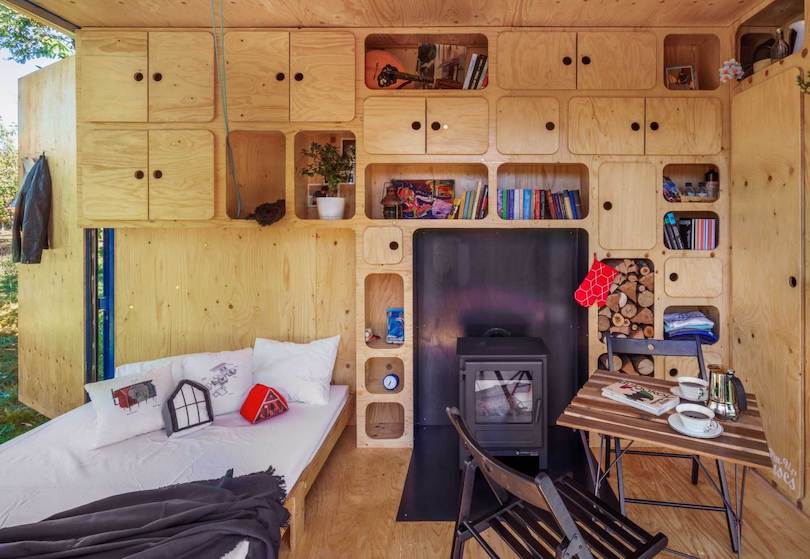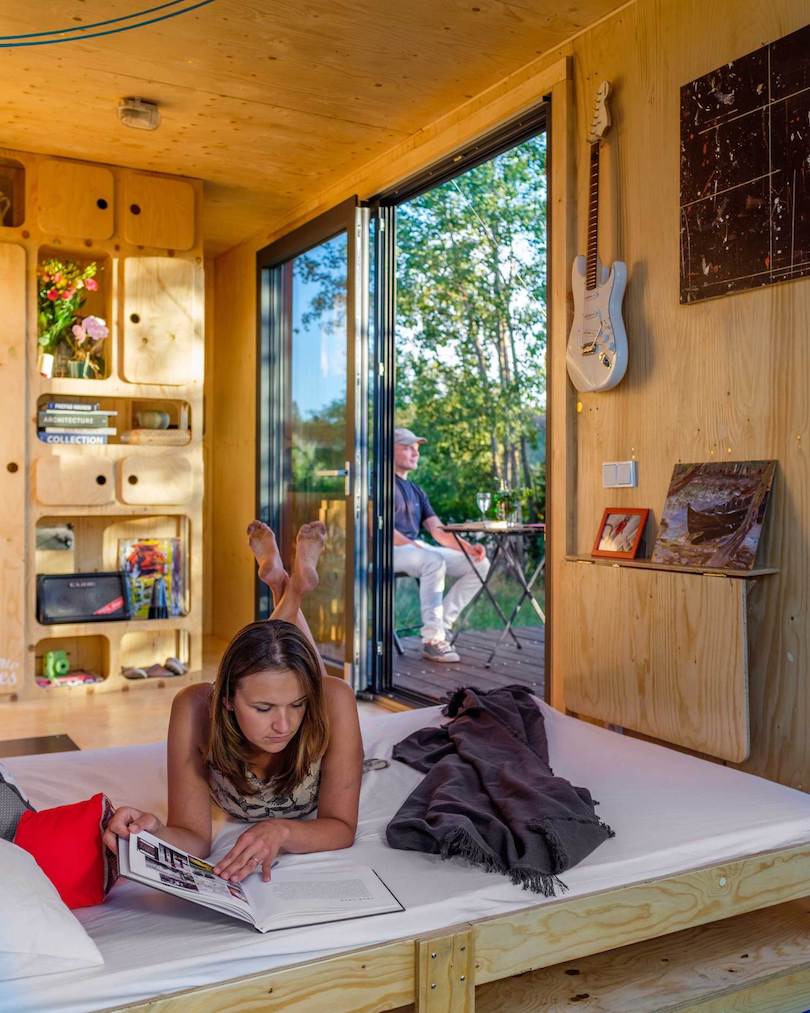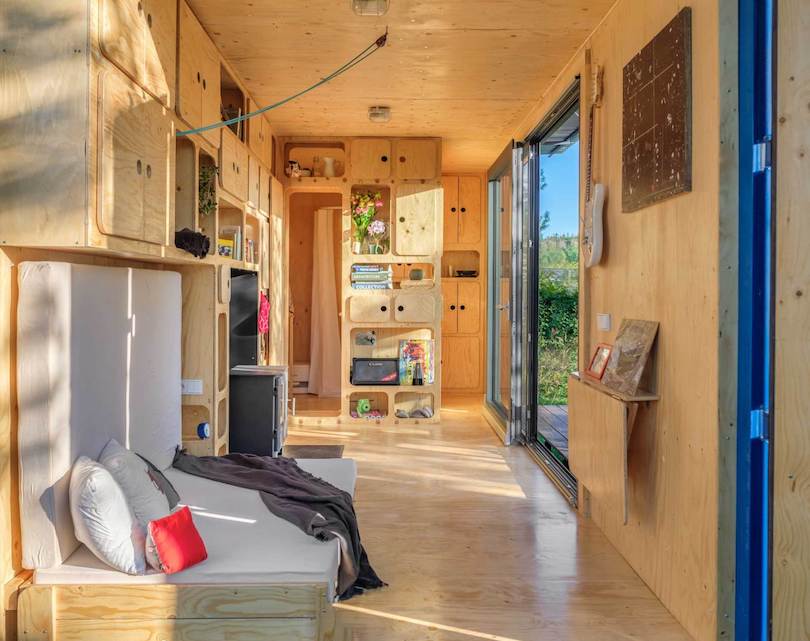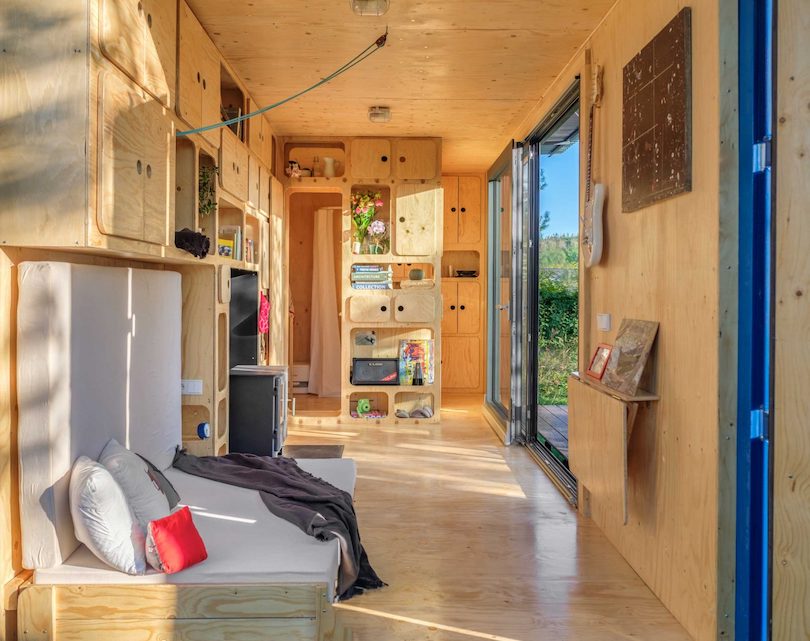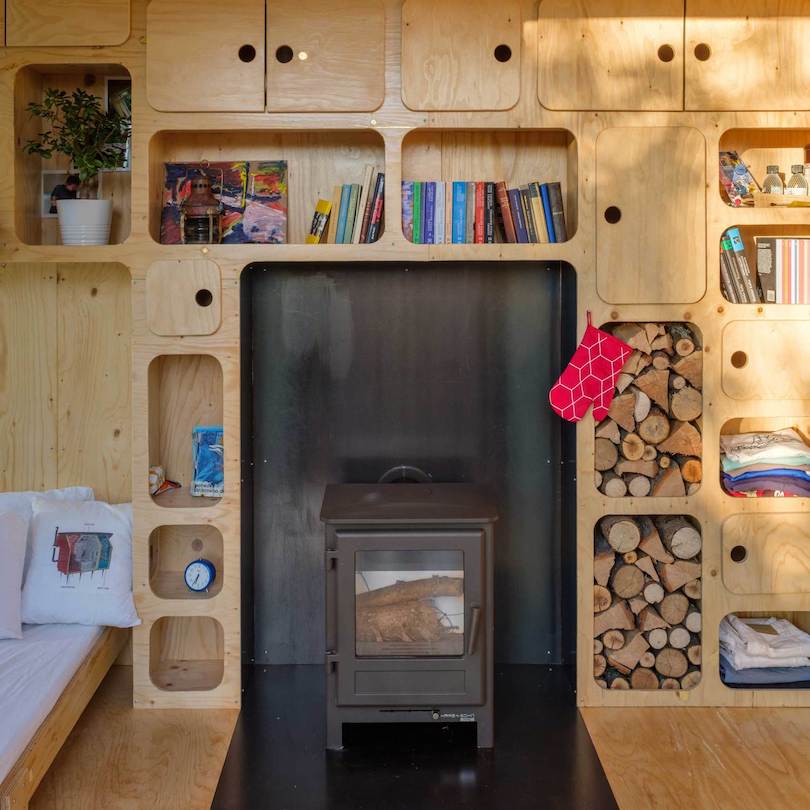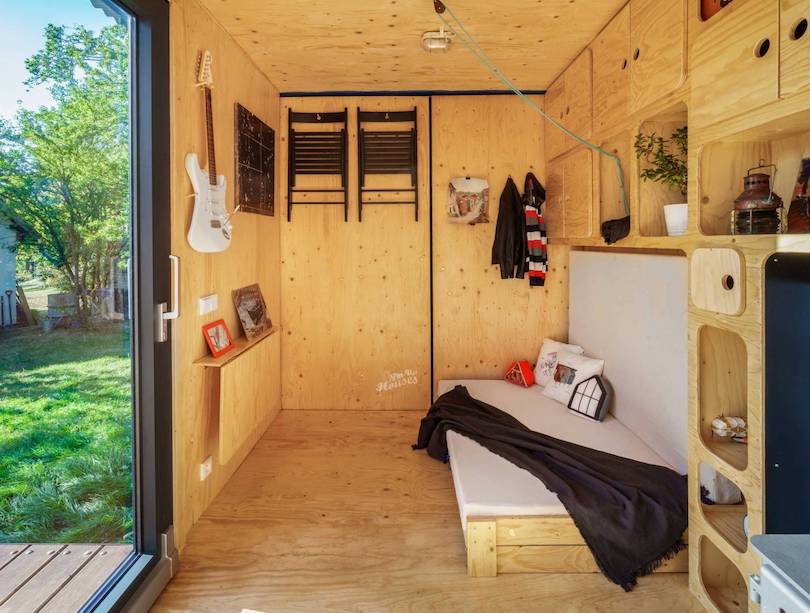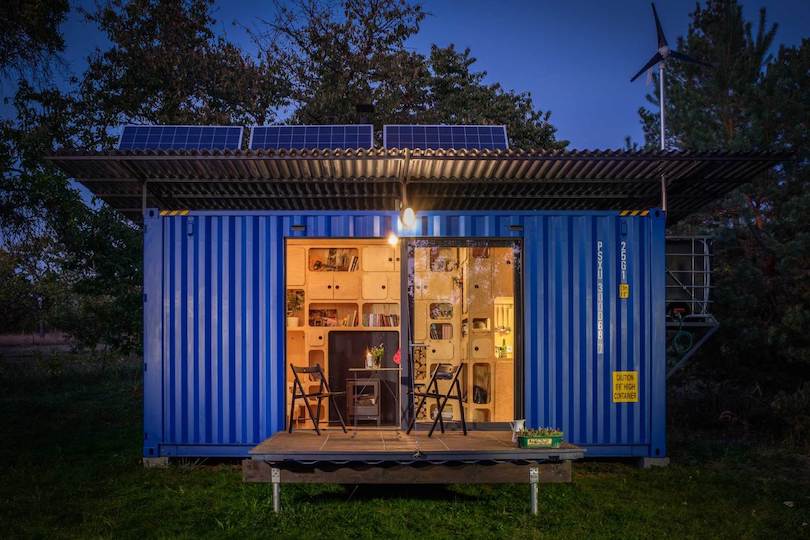 Via: TinyHouseBlog