Sila Modular Acoustic Furniture for Your Little Bookworm
Do you want to provide a silent space to your child but don't have extra room in your small apartment? Don't worry! Sila Modular Acoustic Furniture by Timkid is here to help. This soundproof pod is a perfect reading nook for bookworms between 1 to 10 years of age.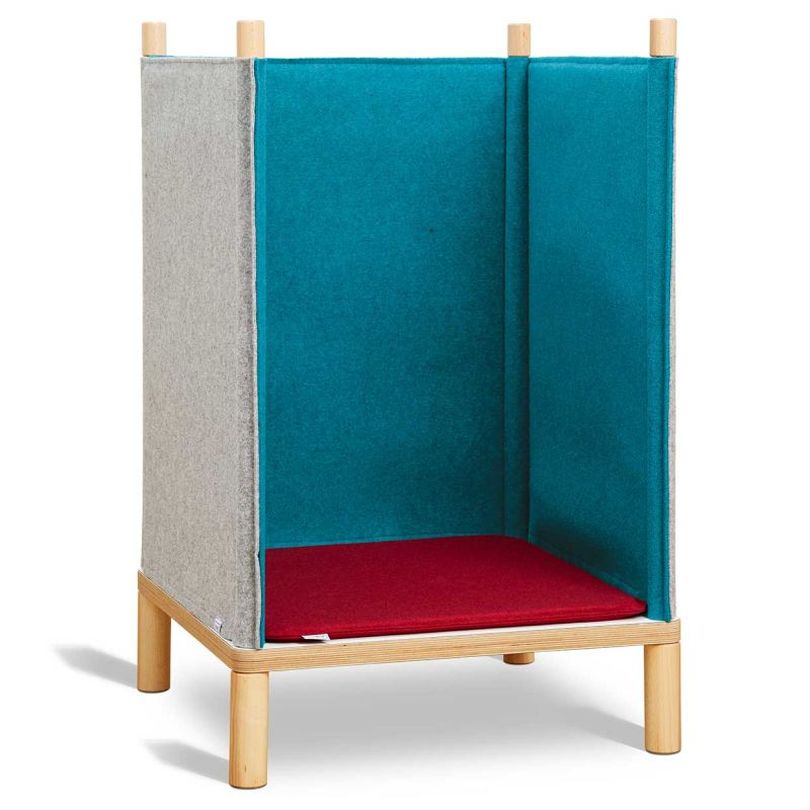 This armchair-like small pod has colored wall elements made of felt. The seating section is built on four wooden legs. The interesting thing about this acoustic pod is that its walls can be rearranged to create a private space for bookworms or a tunnel for your little explorers to play within their silent universe amidst a loud outside world.
A single Sila armchair is ideal for accommodating one kid. You can even combine these units in various ways, using multiplex connectors. When two Silas are joined together, it forms a unique puppet theater for your child to play or indulge in other exciting activities.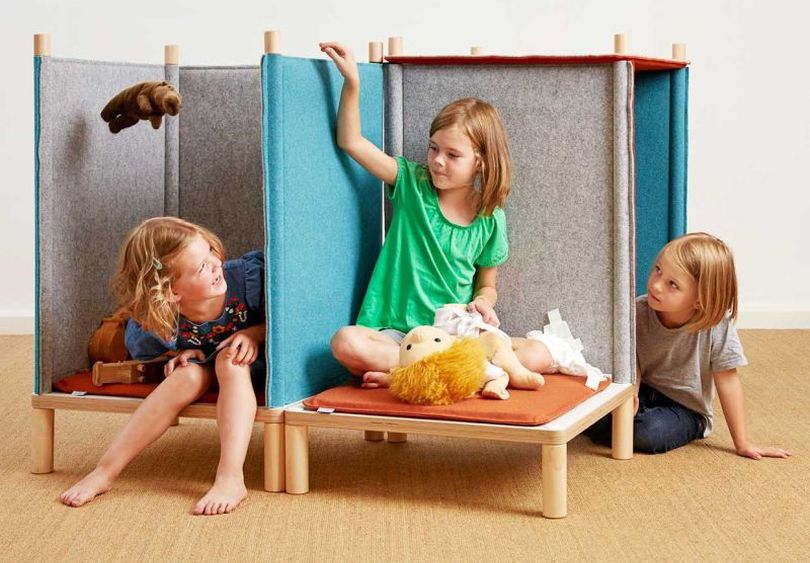 The installation of this furniture unit is very easy. All you need to do is attach felt walls onto its wooden pillars and after that invite your child you enjoy within their small covered space. When connected or used solely, this unit is likely to block all the disturbing noises that may interrupt your child while reading or playing silently.
A roof can also be created on the four poles above the 30mm thick plate base. Every child is going to love this modular furniture unit in their room or your living room, depending on the available space in your abode. Even grownups can do their work at home peacefully while their child is busy playing or reading within this felted nook.
Timkid has brought a great indoor playhouse alternative for children in the form of this innovative modular acoustic furniture. You can purchase in on Timkid's official website for €395 (approx. US $435).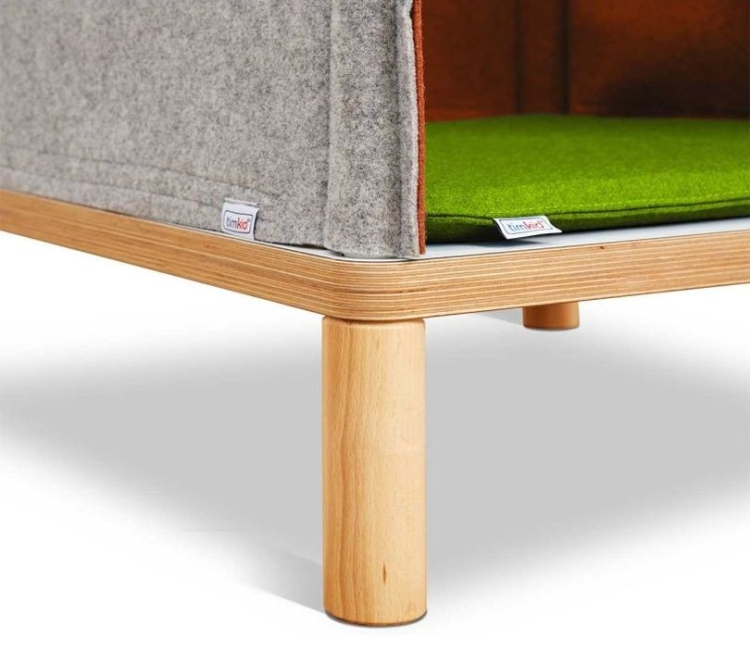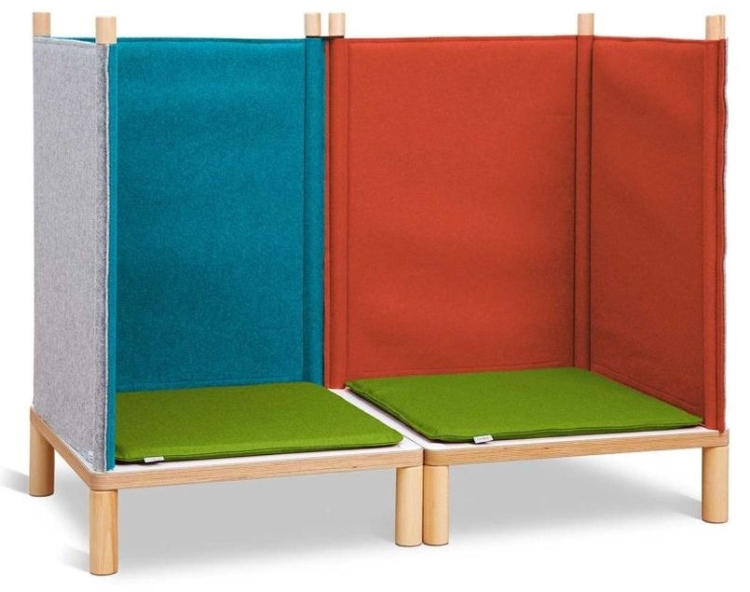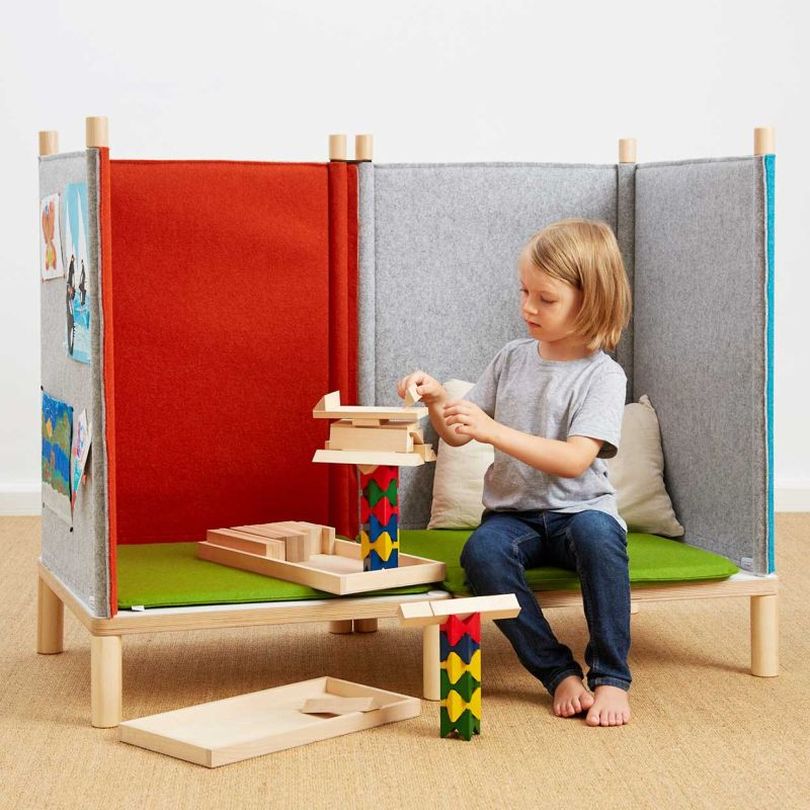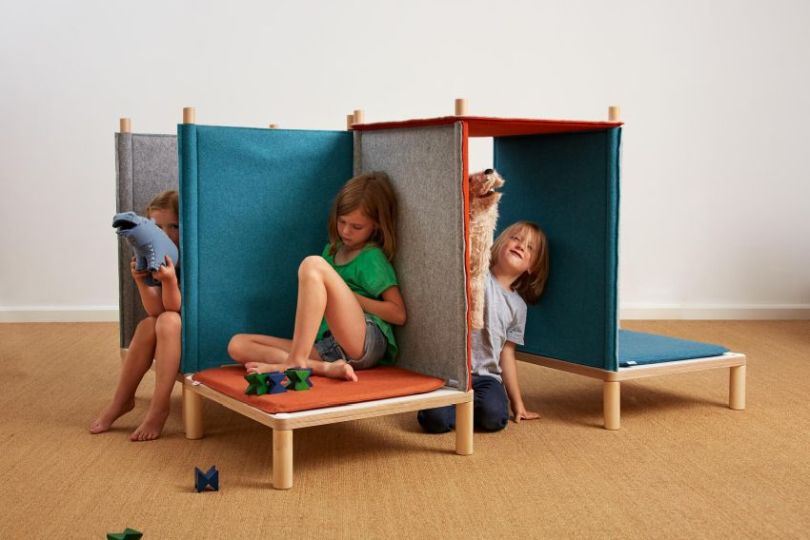 Via: Afilii