Walkolution Treadmill Desk Lets You Combine Work and Exercise
Sitting is considered the new smoking, as an average person spends around 11 hours in a seated position. However, our bodies are used to motion to remain in good shape. But how's that possible due to today's increasing work-from-home lifestyle? Germany-based startup Walkolution is helping people create productive work-from-home setups. How? Well, it is a perfect treadmill desk that's created to offer a fresh and healthier work alternative to people.
It is the world's first walking office treadmill that lets people stand, work, and walk as per their desire. It is a sound-free, non-motorized walking treadmill with a built-in ergonomic desk and backrest. Hence, it enables users to walk comfortably while working. It also offers you the much-needed movement for a healthy work lifestyle at home and in offices.
How does the Walkolution treadmill desk work?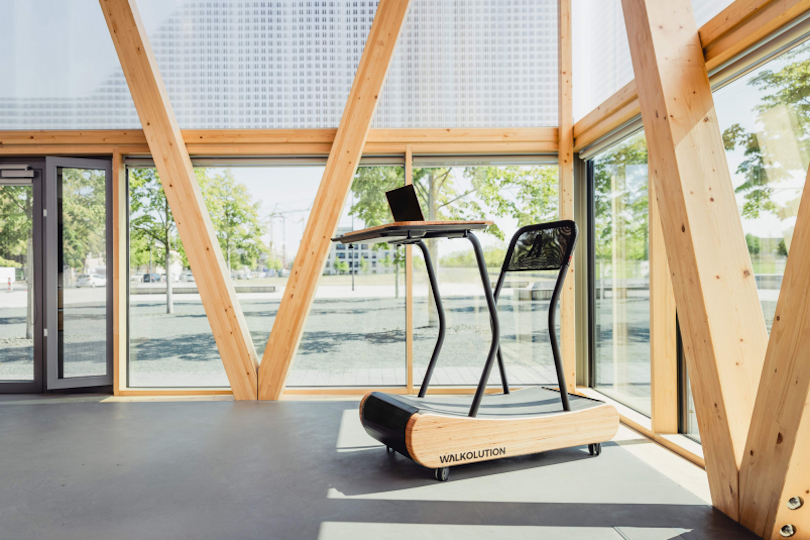 The Walkolution treadmill desk has been powered by both the weight and muscle power of a user. But it doesn't need electricity. Since it doesn't include noisy motors, this treadmill desk is perfect for quiet working environments.
The walking surface of this treadmill consists of stable birchwood slats that offer a natural-elastic walking feel. It's perfectly coated with scratch-resistant, the soft coating is carefully done on its running surface. And, this coating gives it an acoustically absorbing effect.
Available in different versions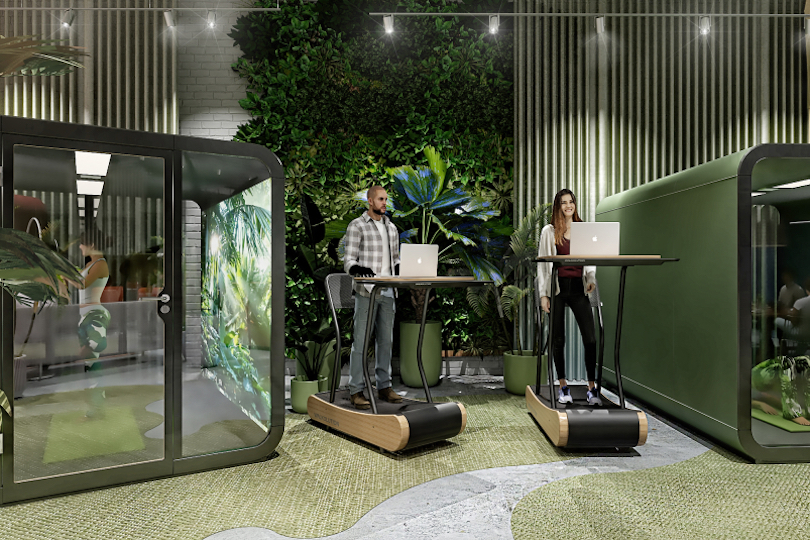 Walkolution even provides various models, such as "Wanderlust" which comes with a built-in desk, and "ÄRA" which comes with a separate height-adjustable desk. Both the models have also won the iF Design Award 2021 and the German Design Award 2021.
The Walkolution is one interesting kit that's non-electric but works well. However, it comes with a few downsides. One of these is the way you generate the movement of this treadmill to yourself. However, it's not a big issue. It is because it lets you move at your own desired pace. Bit the design has a flaw.
These curved areas on the top feel slightly different from actual walking. You need to put some force onto this machine to get moving. So, it takes a while to used to this moving technique. Another issue with this design is the desk part, as it wobbles constantly while working and moving.
It is not a very big issue as per our opinion as it appears roughly in such with a person's body movements. However, if you keep a water bottle or other things on it, it may keep falling off the walking treadmill. So, it would be great if it came with an automatic stabilization feature. But this additional feature would increase the cost of this device.
Who all can opt for this treadmill desk?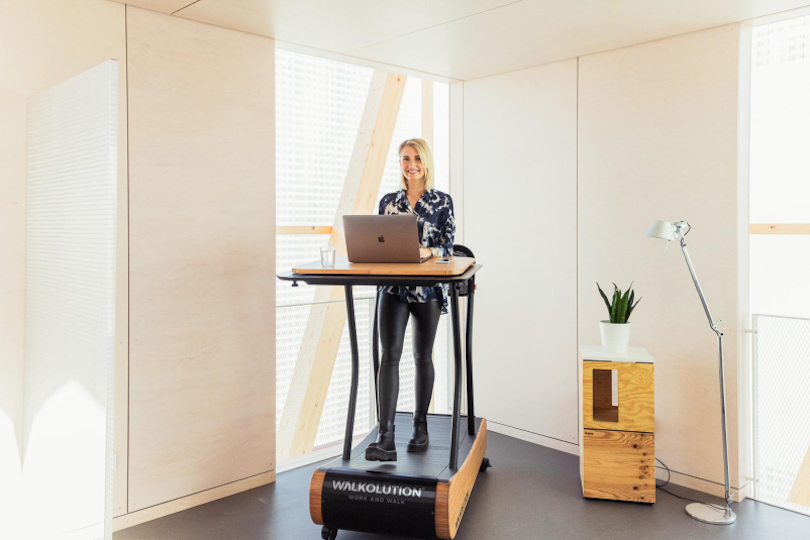 Well, if you are in an office that offers you a free environment for some free exercising, it would be a good option for you. But for some people, the idea of working on a treadmill desk may feel a bit middling. You are neither getting proper work productivity nor a good workout. So, in our opinion, you would be better off working at a standard desk and then taking a break for some workout.
Still, a treadmill desk that encourages people to get healthier and move at work is not a bad thing at all. It would work for you as a motivational factor.
Price
The price of the Walkolution treadmill desk starts at €3,479 (about $4,250) for just its treadmill. And, around €4,599 (about $5,600) for the Wanderlust model.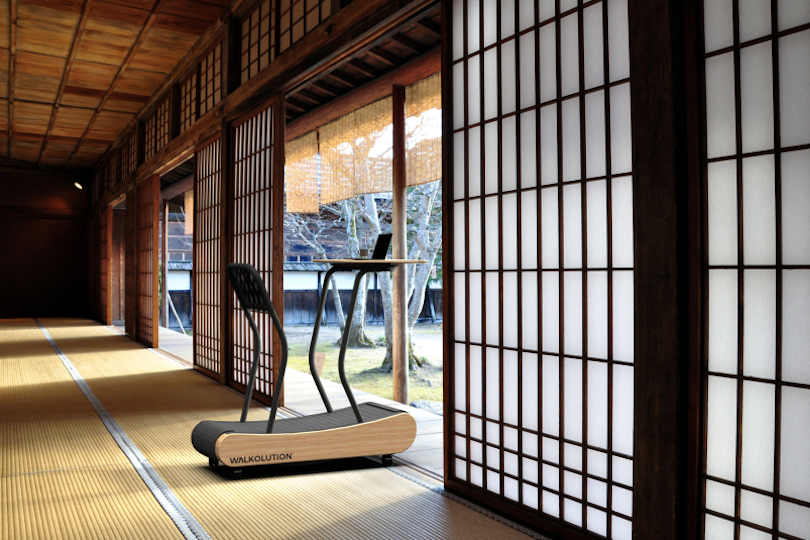 Via: ApartmentTherapy