5 Spine-Chilling Halloween Decoration Ideas For Indoors
We agree that Halloween is the best time to get dressed in the scariest costumes you can ever imagine and enjoy a lot of sweets. But all are also quite stressed about the decorations every year. After all, we all want our Halloween decoration ideas to be theme-appropriate and slightly different from the previous year.
However, most of us don't have too much time DIYing everything. For those who cannot spend an entire week on Halloween decoration ideas, we have got some quick ways to deck up your interior for All Hallows Eve.
5 Spine-Chilling Halloween Decoration Ideas For Indoors
Here are the five quick yet fun ideas to try this Halloween to go with the scary theme:
1. Pumpkins All-Around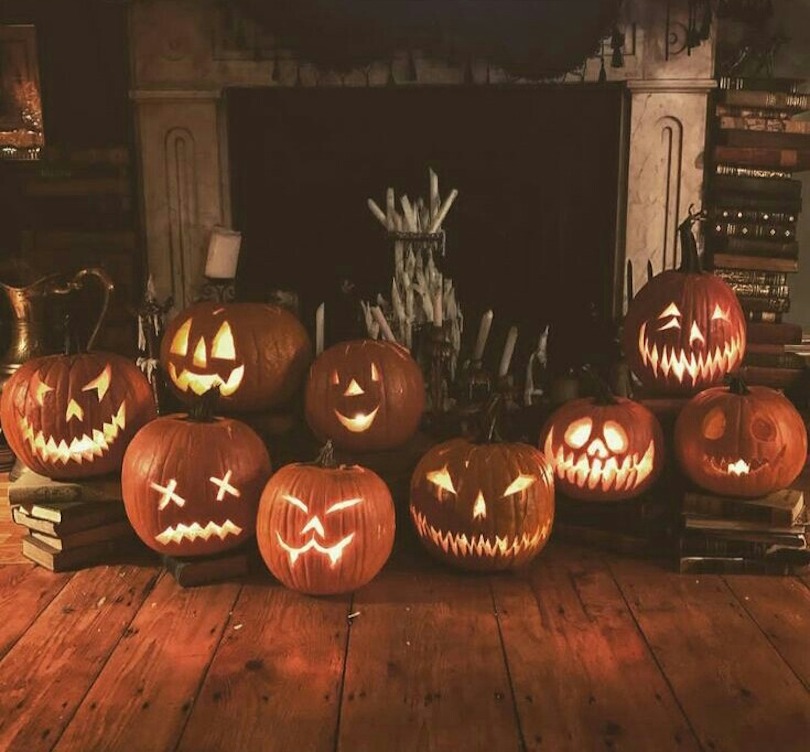 Of course, Halloween is not complete without lots of pumpkins. So, decorating the interior with pumpkins all around is important during this scary festival of the year. Even if you don't have much time, you can just add a few pumpkins of different colors and sizes on your staircase, center table, dining table, side table, etc. to add the perfect fall effect.
But if you have a little time in your hand, you can quickly carve a few pumpkins and put an LED light inside them. It is surely one of the best common indoor Halloween decoration ideas. But it is very effective indeed. These pumpkins look amazing when the lights go off.
2. Paper Bats Halloween Decoration Ideas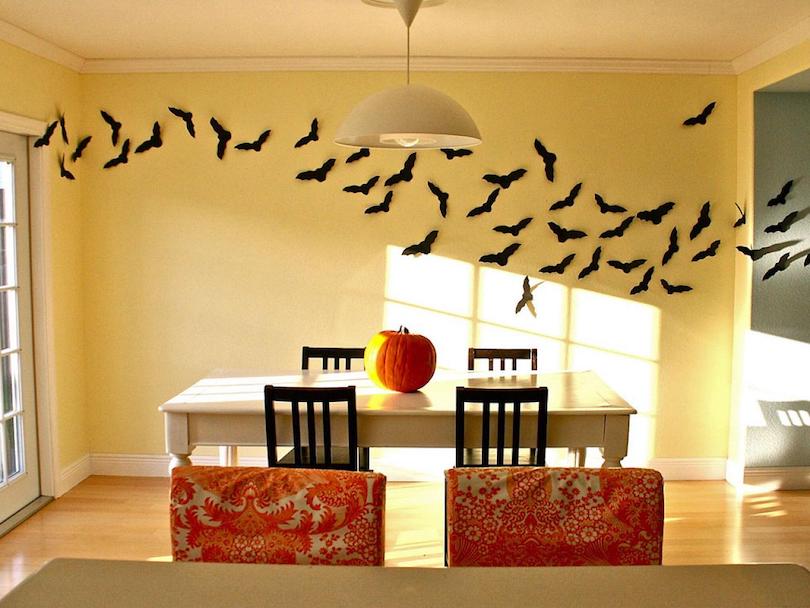 It is one of those creative Halloween decoration ideas for which you need to DIY a little. You have to start with a picture of a bat silhouette and then trace it on a black paper card. You can create as many bats as you want and of any size.
Next, begin cutting out their shapes with scissors and further make tiny holes at the tails/heads of the bats. You can easily tie them with the invisible thread and put it on your stair railings, ceiling beams, chandeliers, or windows for a scary effect.
3. Cheesecloth Ghosts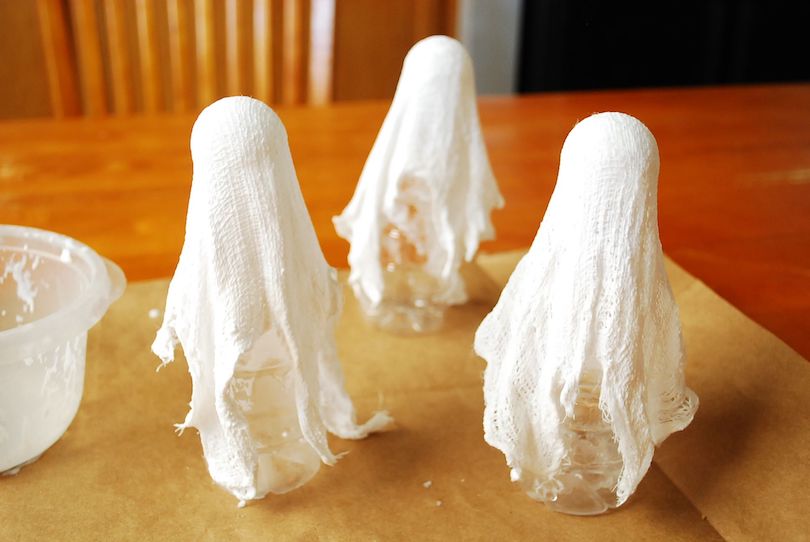 It is one of the coolest Halloween decoration ideas to consider for your spooky party. You can use some balloons, bottles, and wires to create cheesecloth ghosts. Simply use bottles like ghosts' bodies and further tie them with wires to pose like hands. You can even make use of a balloon and place liquid starch-drenched cheesecloth on them. You can create as many layers as you feel like.
When the cheesecloth dries out completely, you can remove it underneath the balloon structure by poking a pin. You can now hang these cheesecloth ghosts anywhere to add a scary factor to your Halloween party.
4. Spider Webs Halloween Decoration Ideas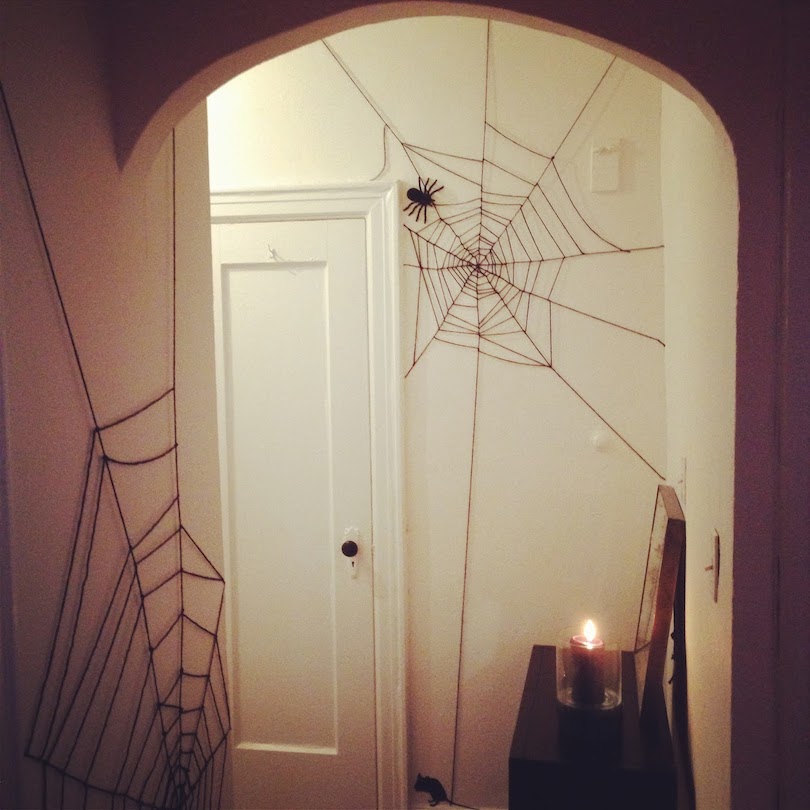 When it comes to budget-friendly Halloween decoration ideas, one great option is DIY spider webs. You need string or rope to make them with ease. Also, look for some spiderweb images and recreate the shape with rope or string.
You can even choose to glue the string or rope together for making small knots. While both methods work well, the knot technique is more time-consuming. Once everything is done as per your chosen technique, simply add these spider webs into your home to complete the Halloween decor.
5. Gothic Candelabras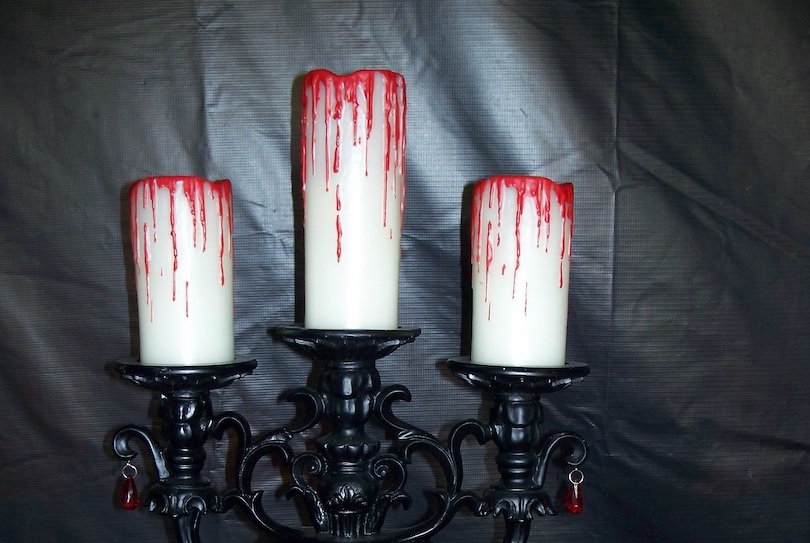 Nothing looks as spooky as the antique Gothic candelabras with dripping candles. The dim candlelight with shimmery effect creates old school vibe that is ideal for the Halloween season. However, you have to remember safety is first so place candles away from the flammable objects, like tablecloths and curtains.
You can make candelabras the focal point of your whole Halloween decoration display. You can easily purchase them in a thrift store or home center store.
With these quick ideas, there is something for everyone to create amazing Halloween decorations. Just pick the one that's more suitable for your Halloween party theme this year, and you're good to go.