7 lbs Pontos Folding Kayak Turns into Small Package Size of a Rolled-up Tent
Kayaks are slim and small boats to carry one person while crossing a river. These are also known for adventures. But you may have never imagined it being stored or folded in a backpack. Lately, many companies are coming up with more and more folding kayak designs. However, American company Pontos makes one of the lightest and smallest folding kayak models so far.
Design & Measurement of Folding Kayak
Their latest creation is the 7 lb packable kayak that can be set up quickly. It is also easy to pack down into a size of a tiny tent. Made using a lightweight carbon fiber frame, this kayak measures 10.5-feet long x 29-inches wide when fully assembled. When not in use, it easily folds down into a small package size of a rolled-up two-person tent.
At the center of the Pontos kayak, you can see a frame made of separate 18-inch sections of carbon fiber tubing. These are easy to connect with a length of shock cord that runs through them along with custom-designed polymer fittings.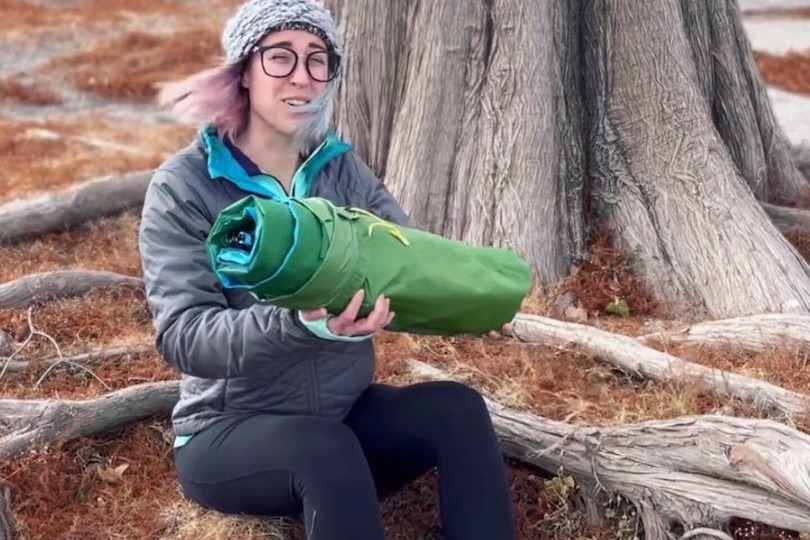 When its frame of folded, its waterproof skin comes out to pull it tightly around the package. There is also a zipper to completely close it across the top. Its skin is made using the TPU (thermoplastic polyurethane)-bonded nylon, lighter-weight nylon used for the upper deck, and a heavy-duty raft-grade 210 denier nylon for the bottom.
Lastly, the Pontos' seat inflates and secures within the cockpit for easy seating. According to the company, this whole setup takes up around five to seven minutes.
What the Makers Say
The manufacturers of this foldable kayak believe in strong outdoor recreation and a deep connection with nature for everyone. But with their latest lightweight model, they are aiming to knock down some age-old barriers. For paddle sports, such barriers are transportation, storage, and deployment of the vessel. Therefore, they have tried to simplify all these issues with the concept of skin on the boat frame. This is easily formed with durable and lightweight materials.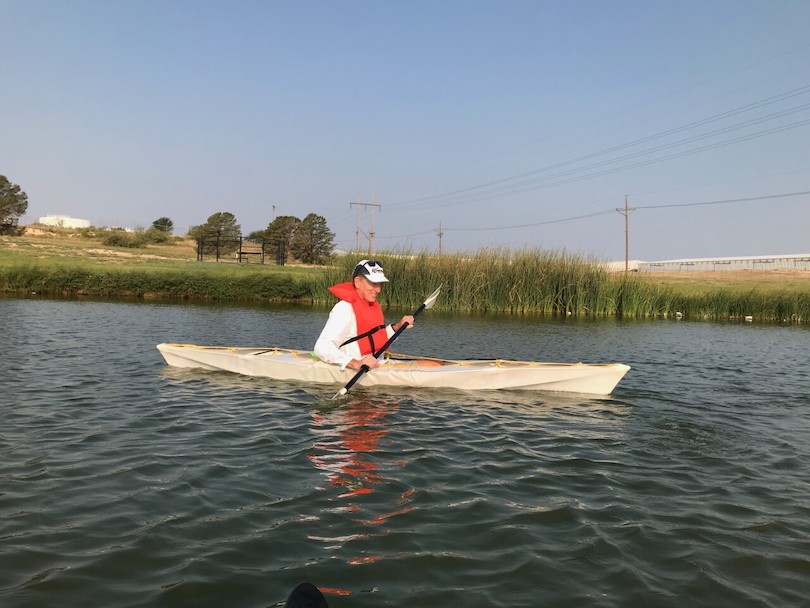 This folding boat is perfect for a long weekend in the wilderness, a quick paddle after work, or a seaside getaway. At just 1/3rd of the weight and packed size of this portable kayak, the makers are happy with its design and functionality. And, hoping to give the same joy to the users too.
Price & Availability of Folding Kayak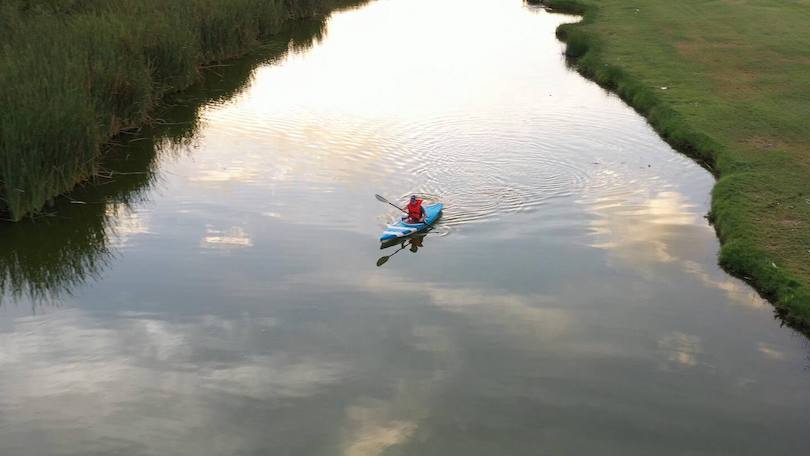 Currently, the makers are running a crowdfunding campaign for this portable kayak on Indiegogo. And, the campaign has successfully reached its target goal. A pledge of US $497 can get you this lightweight kayak, which is available in five colors. However, after the campaign, its retail price would be $575.
Check out the kayak being paddled, assembled, and tossed in the air in the given video.
Via: Designboom