E-metabolism: Table Lamp Collection Repurposes Old Electric Scooters
Want to add industrial flair to your home? Consider E-metabolism, a table lamp and floor lamp collection, for your living space. Created by Andra Formen, a Malmö, Sweden-based design studio, this entire industrial collection is the result of repurposed parts of old electric scooters. But taking up the task to find new possibilities of recycling and salvaging the urban modes of transportation, the design studio has come up with functional objects for modern-day use.
Repurposed Table Lamp Collection
This collection is the result of a collaboration between the four designers of the studio with the air of two professional divers. The divers courageously jumped into the deep murky canals of Malmö to collect the discarded parts of dumped electric scooters. Furthermore, they disassembled the parts to check the possibilities of a new design.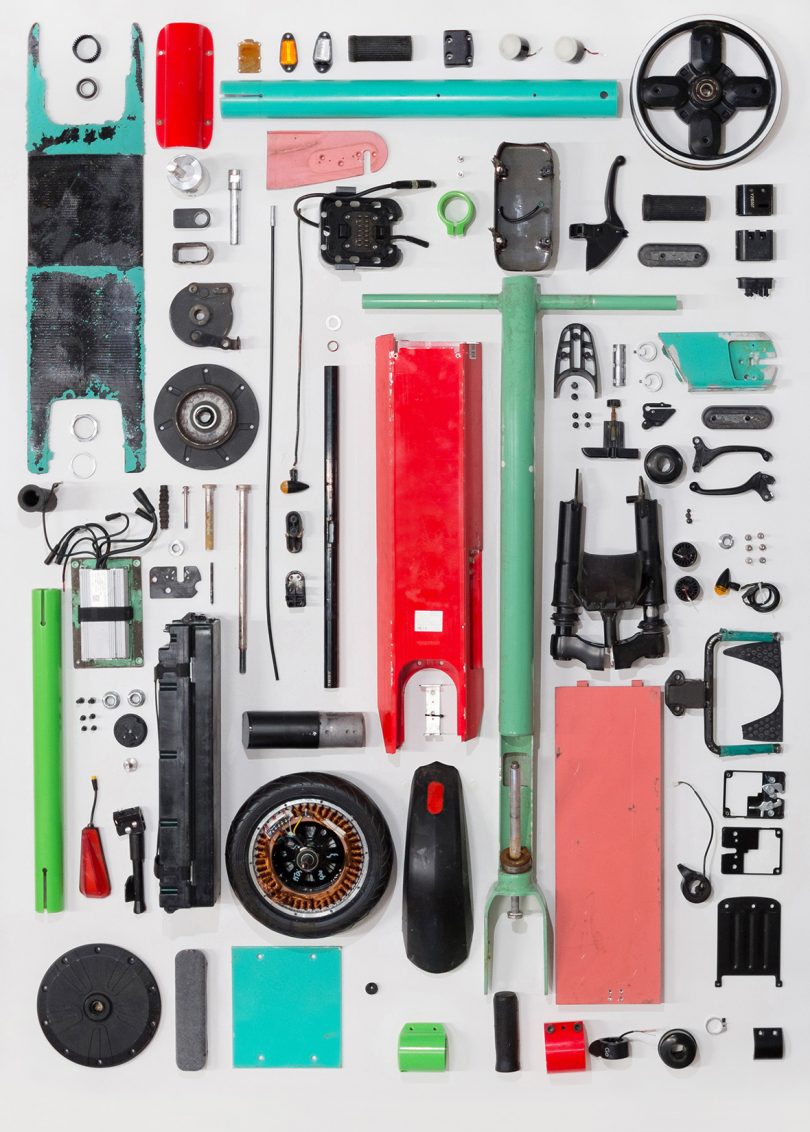 The designers from the studio further created not just the table lamps and floor lamps, but other practical objects too. For instance, some of the practical items from their E-metabolism collection are seating, indoor garden systems, and even a grill.
According to the design studio, their mission is to turn toxic waste from electric scooters into practical art pieces. While the lofty goals of making art influence the E-metabolism project, what's more important is the company's attempt to recognize the existing waste as a whole category – not just scooters.
Turning Waste To Functional Objects
With this project, the designers are finding ways how discarded electric scooters can be seen as useful materials. Plus, they explore their potential to turn their inherent design into an inspiration for forming new objects. So, these are great to make artifacts and useful everyday objects. Built of ancient skeletons and artifacts."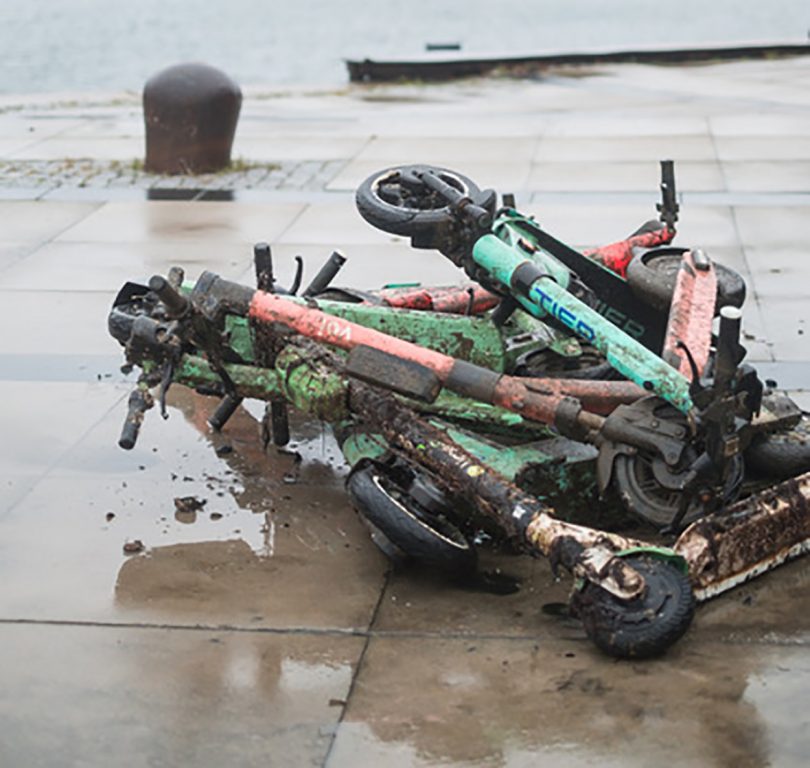 The scooters used to make this collection were collected from various remote sections in and around the Malmö canal. These were in different states of disrepair, broken state, and without a functional battery. And, it's amazing how they gave new life to these depressing and unused modes of transportation. As a result, the new designs lean toward a repurposed and chic appearance. For instance, desk lamps and floor lamps unveil more of ragtag style. These pieces have more of an evocative design with brightly recycled soft goods coming from Freitag, a Swiss brand.
You can find Andra Formen E-metabolism pieces on online display. If you want to know more about these pieces or inquire about purchasing them, you can contact the design studio via email.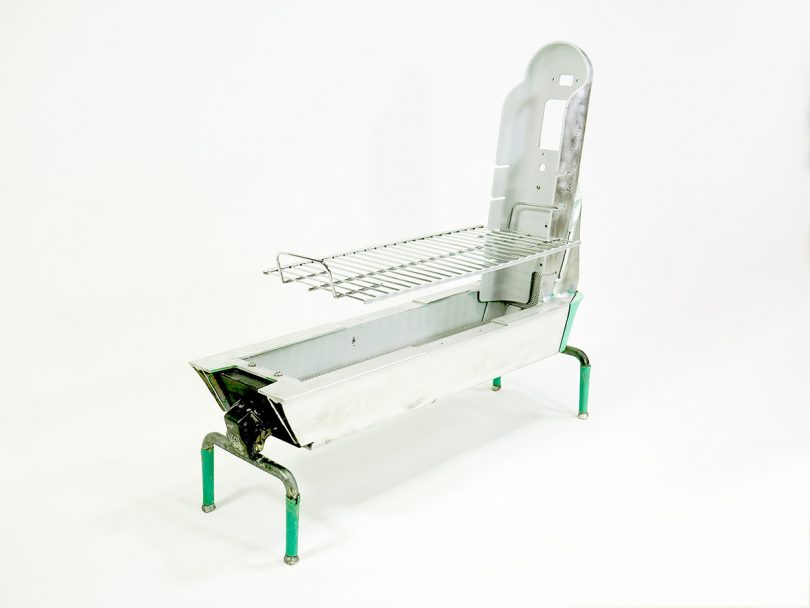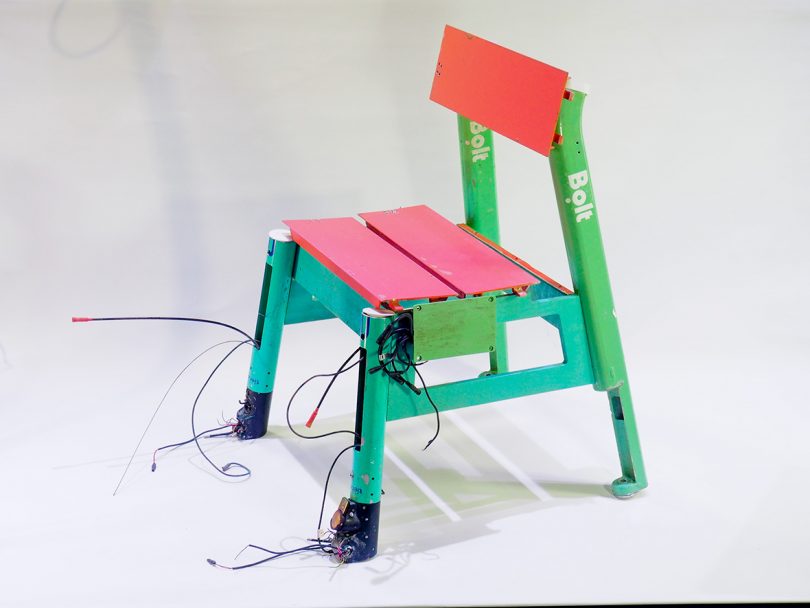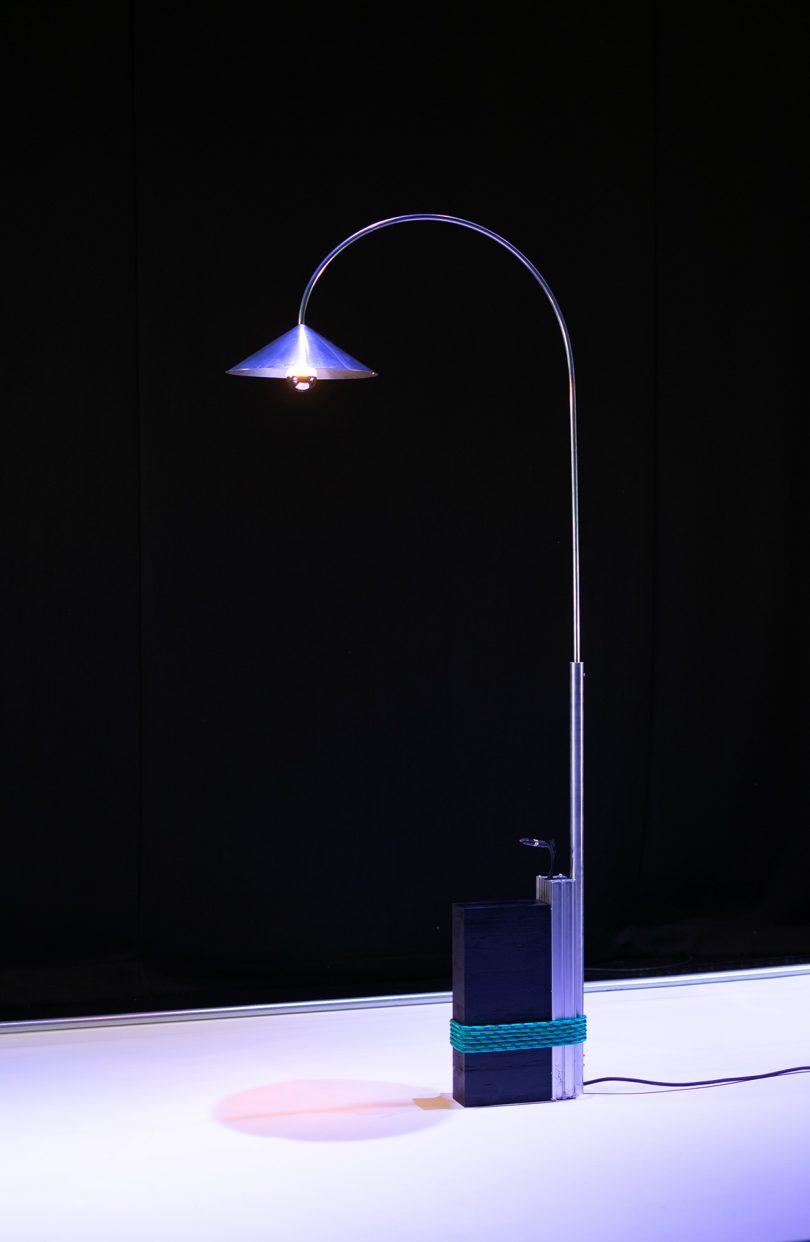 Via: Design-Milk