Angular Roof Spans Atop This Costa Rican White House by Studio Saxe
Designed by architecture firm Studio Saxe, this lush white house in a remote region of Costa Rica has a striking angular roof. This 400-square-meter abode includes various white volumes made of steel frames – each facing the ocean for panoramic views. The angular roof above the diagonally arranged structures is held up firmly by the steel I beams.
Due to this twist in the architecture to view the ocean, the house forms a geometric relationship between the spaces and roofline that is the primary element of design. The front section of the house includes large windows, as well as open patios and pathways around the house to connect the interior with green surroundings.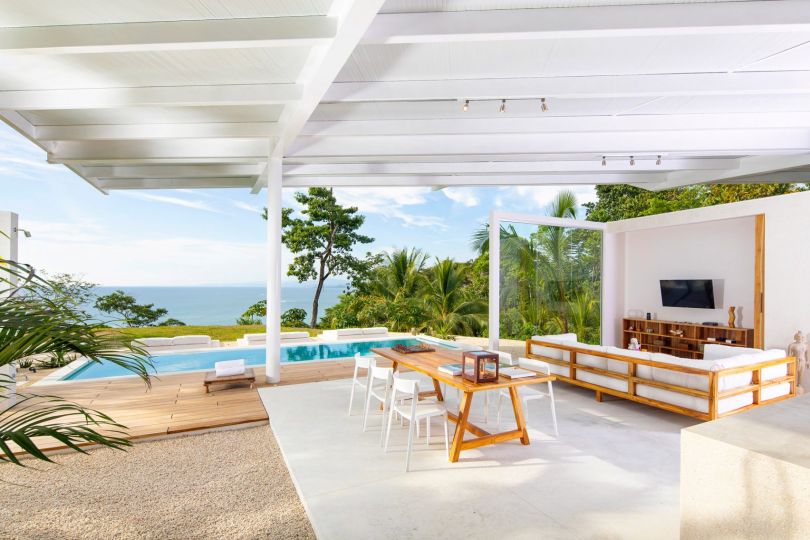 The house has been created not just to form a connection with the jungle surroundings, but even to create an intimate relationship with the stunning shoreline views. This white house's steel frames were constructed off-site, as the remote location in Santiago Hills made it difficult to construct it on-site. Later, the house was prefabricated on the location within a few weeks.
One end of the abode contains the main living area, followed by a recreational room, and a small kitchen that opens up to the outdoors. There is also a glass partition wall to separate the interiors from the outdoor deck and swimming pool. By the poolside, three white lounge beds are facing the pool, an outdoor shower, and a wooden deck that extends through the house.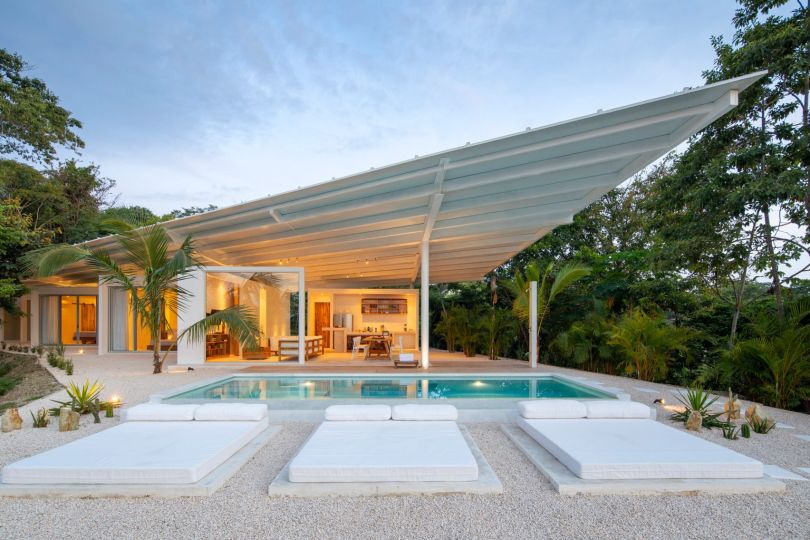 The studio has made each bedroom within an individual volume with huge sliding glass doors and blue curtains. Just like the living room, the bedroom is also furnished with wood pieces, including a bed frame, sliding doors, and vanity. The abode also includes energy-conserving schemes, like orienting the expansive overhang directed towards the windy direction to get a perfect breeze. Moreover, the roof also protects the house from rays of the run and even collects rainwater during rainy days.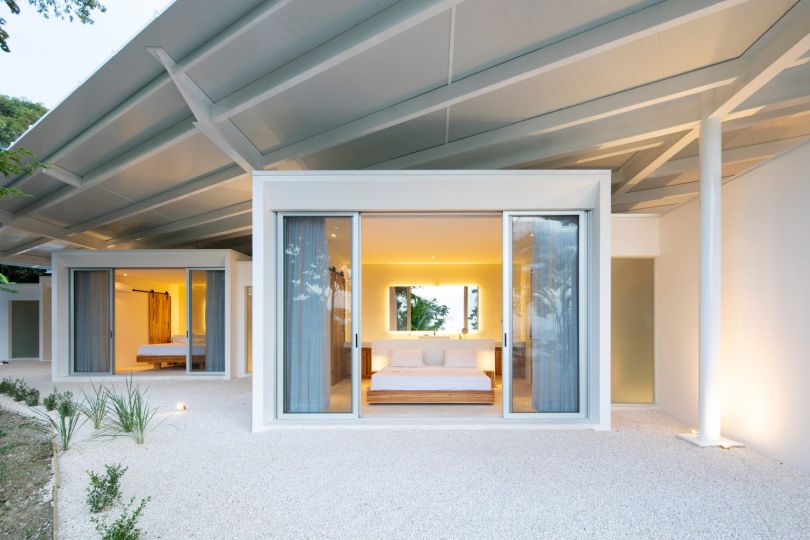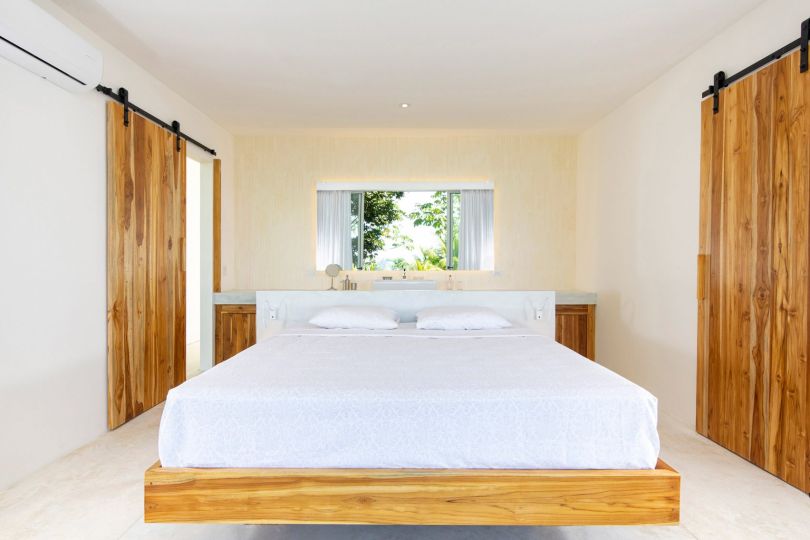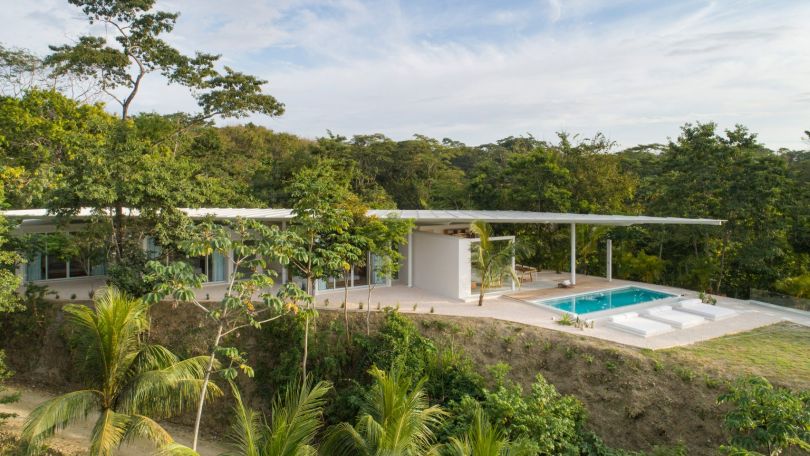 Via: Dezeen