BestRobtic Unveils Affordable & Highly-Efficient PC01 Pool Cleaner
Probably, every water lover would like to have their personal swimming pool on their property. While a swimming pool is an amazing design aesthetic for any property, it's quite difficult to maintain it. But the BestRobtic team wants to take the pool cleaning game to another level with their latest PC01 pool cleaner. This compact robot is well-designed to clean a swimming pool without any hassle.
Features of the robotic pool cleaner
The robotic cleaner for your pool can easily pick up various types of debris, including dirt, leaves, pollen, gravel, algae, and more. Hence, your pool will remain crystal clear while looking beautiful. The pool cleaner comes integrated with up to a 5000mAh rechargeable Li-ion battery.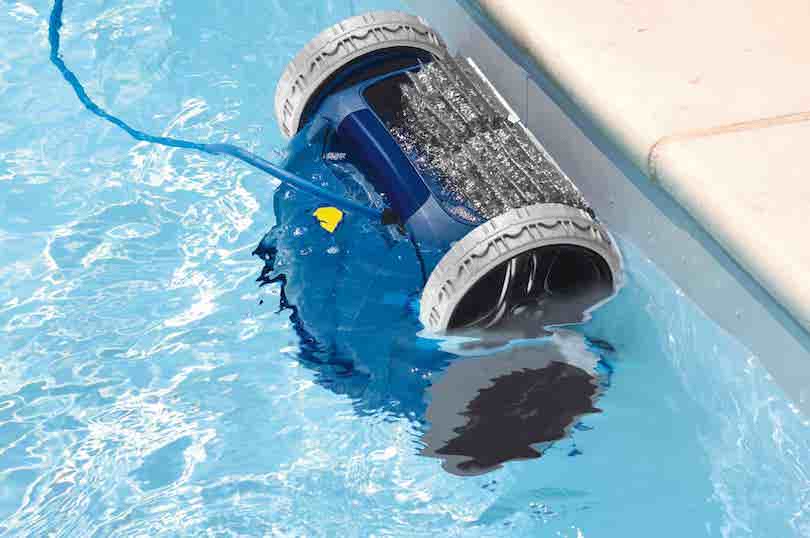 Due to its long battery life, the fully-automatic pool robot can clean the water for up to 861.11-square-meters in around 100 minutes. As soon as its battery starts to run low, the robotic cleaner can return to the pool wall on its own. It does the same when the cleaning is complete. When the robot is near the pool wall, it is easier to remove it from the pool.
Even the filtering accuracy of the pool robot has been upgraded to detect minute objects. It can recognize objects as small as 0.12mm. This makes it stand out from other similar products available in the market that can detect only objects up to 0.18mm. With the 4000ml container, the PC01 is perfect for cleaning even large pools.
Comes integrated with sonar technology
Furthermore, BestRobtic has also integrated the pool robot with the same sonar technology that's also found in military submarines. The use of this advanced technology also reduces the light refraction in water. Meanwhile, it offers true smart navigational cleaning. Hence, this pool robot also provides thorough cleaning with its two strong motors and a powerful vacuum cleaner. Hence, it can easily clean the pool's bottom as well.
Availability of PC01 Pool Cleaner
The BestRobtic PC01 makers are now running a crowdfunding campaign on Kickstarter. The campaign has now successfully raised the needed target. Meanwhile, its execution runs very smoothly. The early bids for this interesting project are available from around £359 (approx. US $489), depending on the current exchange rates.
If the Bestrobtic PC01 successfully raises the crowdfunding campaign, the worldwide shipping is estimated to take place anytime around March 2022. For learning more about this robotic pool cleaner, you can watch the promotional video given below.
Via: Geeky-Gadgets