Ways to Make Natural Light a Design Statement in Your Home
For most homeowners, modern living space means inviting and warm interior spaces. It is because they expect to spend more time indoors. Even an average person likes to spend around 90-percent of their time indoors. But without proper natural light and less sun exposure, there can be an issue with vitamin D absorption, energy levels, and circadian rhythms. However, one option is to enhance the amount of time they want to spend outdoors. Since most of the day-to-day functions are carried out within the buildings, it is important to prioritize and incorporate natural lighting indoors.
Too much sunlight penetration may have damaging effects, like undesirable heat gains and discomfort. Therefore, you need to have proper control over the way light enters your home. For doing so, you can consider some conventional solutions that include adding shading devices or window treatments. For instance, you can install heat-reflective glazing or films. Nonetheless, there are various creative strategies for effectively controlling natural light. This also improves the aesthetics of modern spaces. Besides that, it even improves the emotional value of your living space.
With all this in mind, here we share with you some beautiful ways to add natural light to your interior while maintaining the functionality and comfort of interiors. From a focal dramatic effect to adding unique patterns or subtle glow, we help you explore a round-up of various inspiring examples where light dominates your interiors.
Dramatic focal points with natural light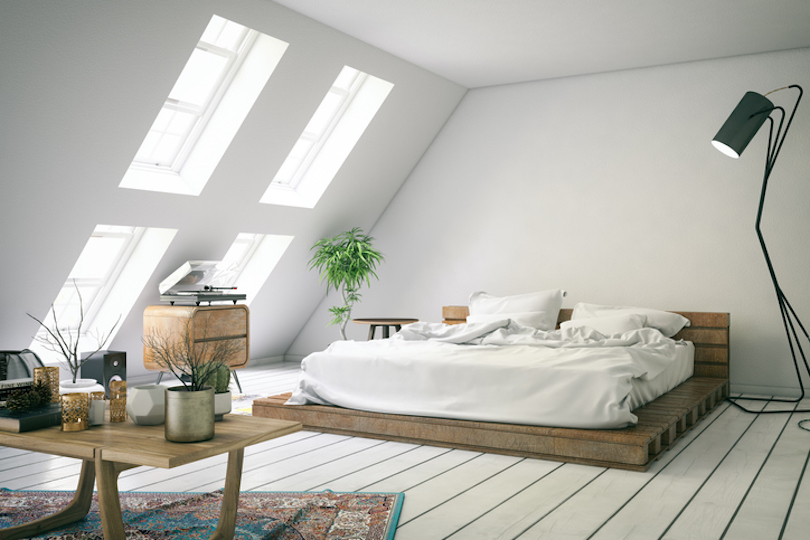 One of the many ways to manage daylight as a design element, you can consider installing skylights. The skylights are known to hold strong symbolic meaning and are quite useful for large spaces that don't have proper windows. Meanwhile, it creates a dramatic focal point effect or a delightful filtered light. But before you add a skylight, there are certain key points to keep in mind.
Among some key points, it is vital to consider the right size of a room and its proper purpose.
For instance,
Rooms for everyday activities like eating or reading can make the most of extra daylight. And, the intimate spaces, like bedrooms may not need much-focalized light. So, you can consider adding smaller skylights for diffused light effect.
Another major point to consider is the proper orientation. While an easy-facing skylight gets more light in the morning, a west-facing one receives strong sun in the afternoon. Likewise, the north-facing skylight will have a constant light all day long.
Soon after the optimal placement, there are various creative possibilities to explore. Often in the form of squares, circles, or organic shapes, the skylights are being more popular. It is because these are now seen as an interesting design statement in any living area. Meanwhile, it adds to the overall aesthetics while framing sky views and light entry. Nonetheless, these need to include hermetic sealing and proper use of glass with adequate heat performance for avoiding overheating. Proper sealing also ensures efficiency and prevents water infiltration.
Well-defined shapes and patterns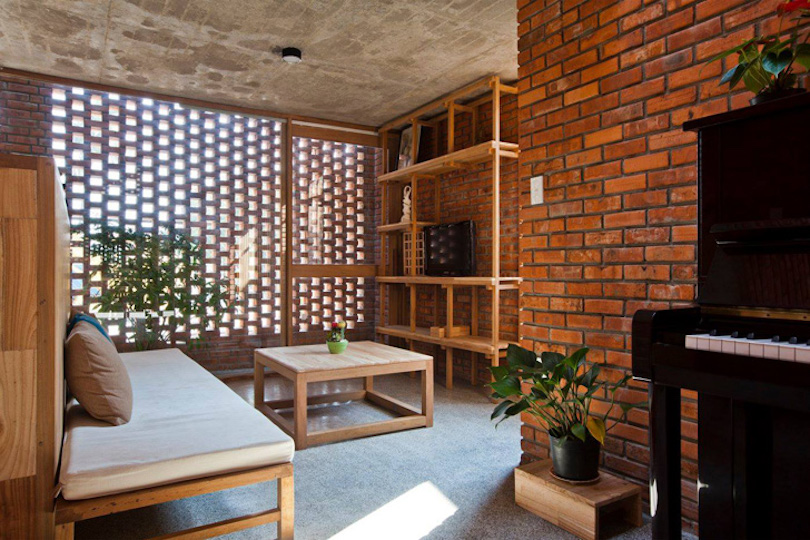 Whether it is through lattices, perforated walls, or openings in ceilings, repetitive and intricate light entrances are quite effective to filter sunlight. You also need t to provide thermal comfort and offer natural ventilation. However, to form the right balance between comfort, functionality, and aesthetics, it is important to consider some factors.
Like skylights, it is important to determine the optimal orientation for any desired effect – as it may determine the intensity and movement of shadows and light. With the addition of some filtering surfaces, like a glass panel, one should evaluate things as per the use and type of a specific room. For instance, collective spaces or hallways may function well with the right openings that directly connect to the outdoors. Most private environments often require glass placed between the interior and openings for privacy, thermal, and security reasons.
When all these conditions are well-defined, there will be endless creative options.
For instance,
You can explore the potential of wood panels with perforation using CNC laser technology. It can also expose the beams that offer a rhythmic linear sequence of shadow and light patterns. Despite the technique, all these repetitive openings help in controlling abundant daylight while projecting strong, distinctive shapes. Hence, they act as effect lighting while shadows and light highlight the interior well. So, you need to make the statement with unique decoration, dimension, and movement for surfaces that would be plain to grant natural light as its aesthetic value and a strong design element.
Warmly diffused effect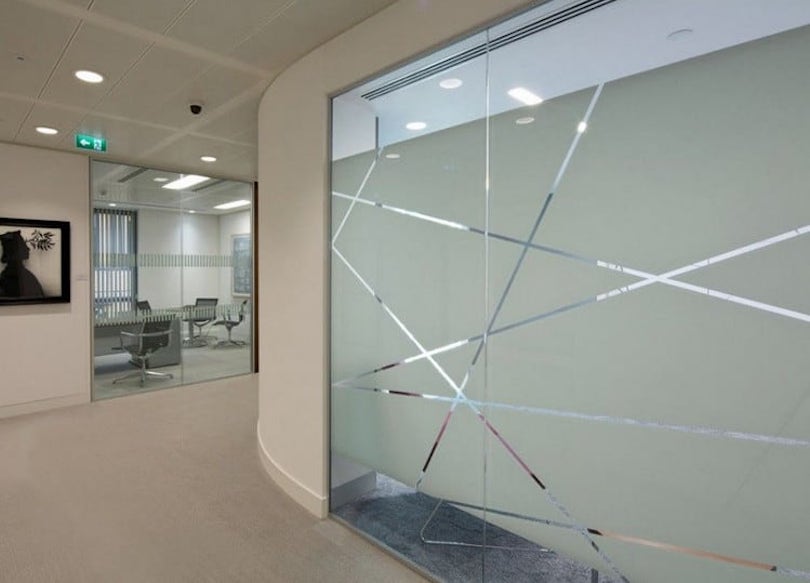 If you want to reduce the intensity of daylight, you need to create a comforting, filtering light with a warm ambiance. It can even spread throughout the surface while being an ideal solution, particularly in buildings. Such a lighting statement is suitable for buildings that don't need much visual transparency. From various fabrics to milky glass panels, you can achieve this warm look through various materials. However, before you make the selection, you need to study the detailed orientation and proper use of the building. Meanwhile, consider the configuration of the interior where you want in light effect.
For instance,
You can mix the textured glass channels with some transparent ones in the same frame. This is ideal to have a seamless delimiting space within varying privacy levels. On the other hand, the fabric partitions work accurately in regulating the light. It also helps in maintaining the shared environment in any given collaborative workspace. At times, you can even consider complements with certain artificial lights. So, both the materials can achieve a subtle and hazy glow effect throughout the entire skylights or walls.
Therefore, consider the use of such filtering surfaces as facade cladding for an elegant and unique way of converting abundant sunlight into a strikingly diffused glimmer. On contrary to the focused light, this helps in creating a serene and soothing environment. Hence, it's ideal for exhibition spaces or contemplative environments. However, depending on the translucency level, this effect may be quite dynamic due to varying intensities. That's how natural light can effectively and efficiently add layers of brightness, ambiguity, and movement.