Check Out Some Unusual Furniture Designs We Saw in 2021
Furniture plays a major role in enhancing the look of any interior. Meanwhile, it adds style, class, and aesthetic charm to any room. Due to the impact of the COVID-19 pandemic even in 2021, there were some new additions to furniture pieces for people with home-office setup. While another year is upon us, we wonder what new changes or alternations the new year may bring in terms of interior and furniture designs.
Moving forward to the beginning of a new year, we take a look back at some of the unusual yet stunning furniture designs we came across in 2021. You may opt for any of these unusual furniture designs for your living space if you're planning to shift into a new home in 2022. We hope that the new year becomes a makeover to your current home.
If we talk about the furniture designs that grabbed the eyes of many, vintage, natural, and comfortable are the terms that each design reflects. The unique furniture designs also reflect innovation along with unusual design:
Peter Otto Vosding's Spielbein: Chairs that nest sideways to form a bench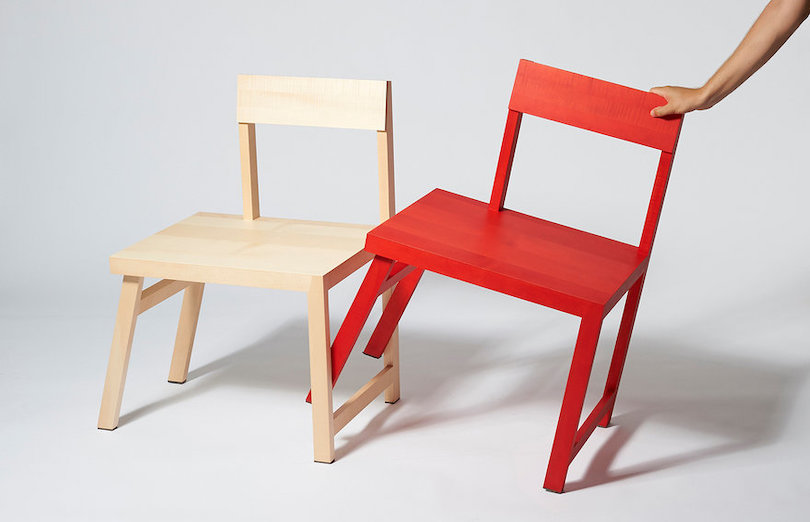 Here are the two unique chair designs that you can combine to form a bench. One chair is in neutral wooden color and one boasts a red chair. Both the chairs look stunning when joined together.
Soft Baroque's kinetic chairs that aren't rocking chairs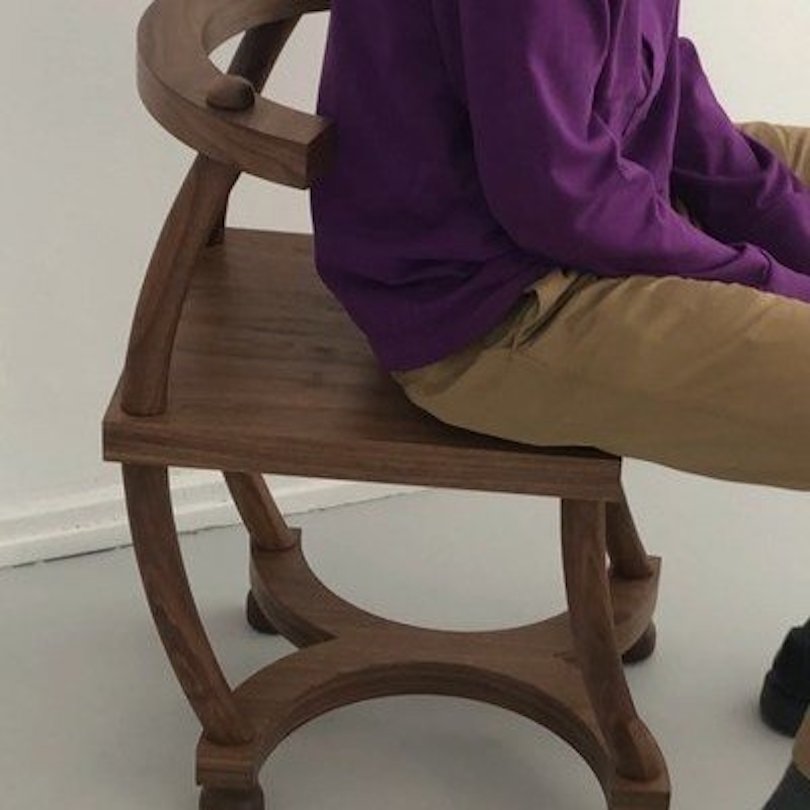 Here's a fascinating twist in the kinetic furniture by artists Nicholas Gardner and Saša Štucin. These are unique chairs with a rocking feature.
Ideaco's Tiny Walk combination side table/tray furniture designs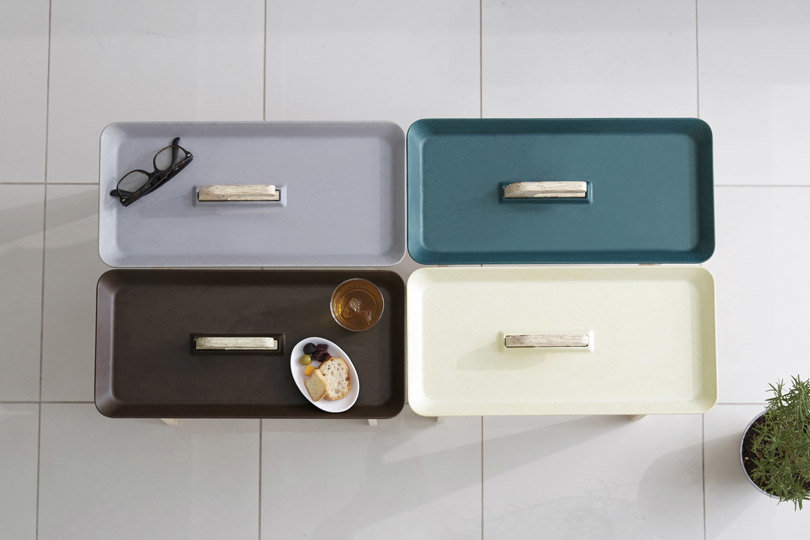 We came across the stunning "Tiny Walk" side table with Ideaco, a design firm that makes objets d'art. Not just for drinking or eating off of, we find its handle obtrusive. It's also great for outdoors and indoors.
Ikea's air purifier with a side table – unique furniture designs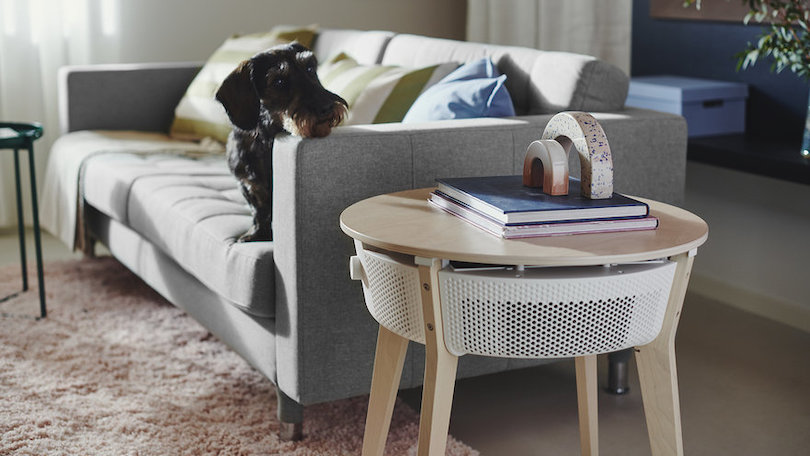 Have a look at this stunning furniture piece that combines a side table and an air purifier in one. It's a perfect dual-purpose unit for small homes that don't have space to adjust much furniture.
Marco Manders' tulip-inspired public seating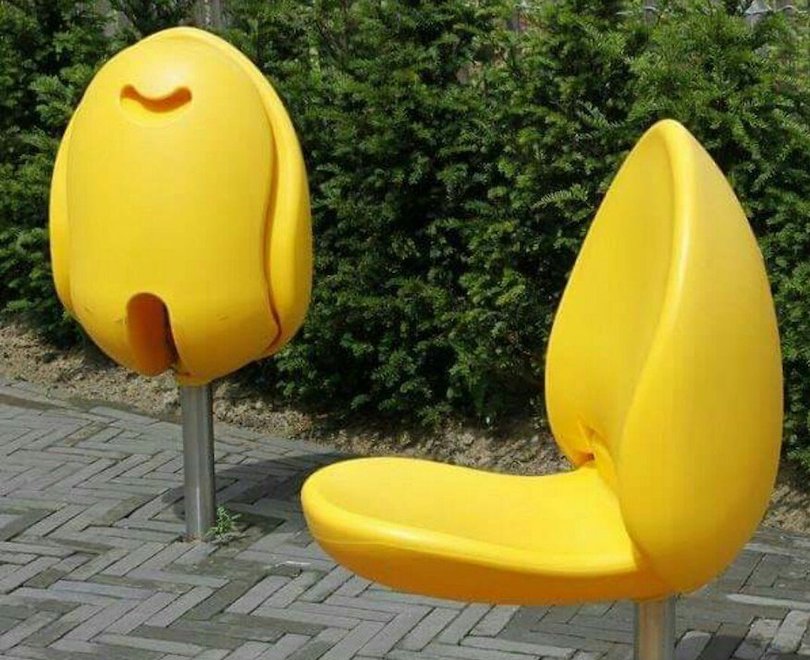 This colored tulip-inspired public seating is perfect to add a touch of color to any outdoor space.
The Lönneberga Stacking Bed by Richard Lampert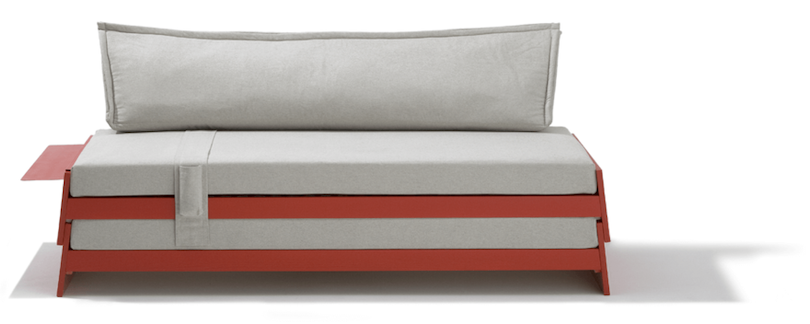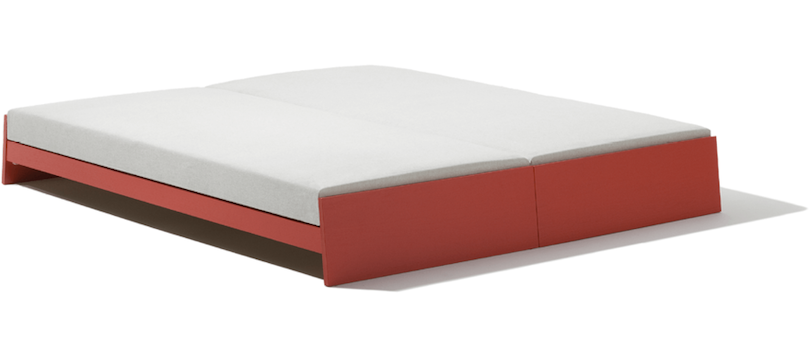 It is another dual-purpose furniture unit that converts into a bed or sofa as per your desire. When you want to sleep just turn it into a bed, or alter it into a sofa when you want to relax on a couch.
Agustav's hanging book rack – unique furniture designs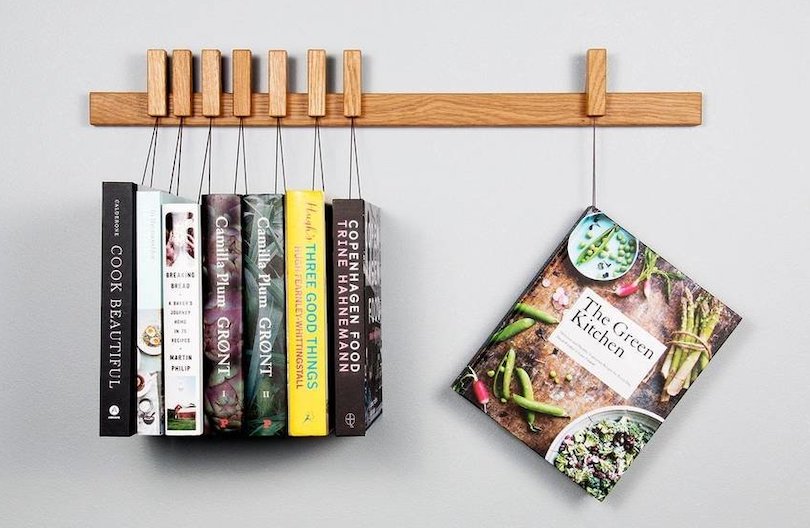 Don't have space to have a huge bookshelf? You can simply consider adding this wall-mounted hanging book rack for your living space. It's perfect to hang in your room or kitchen (if you have some good recipe books with you).
Cat-centric furniture designs: A chair with an attached treadwheel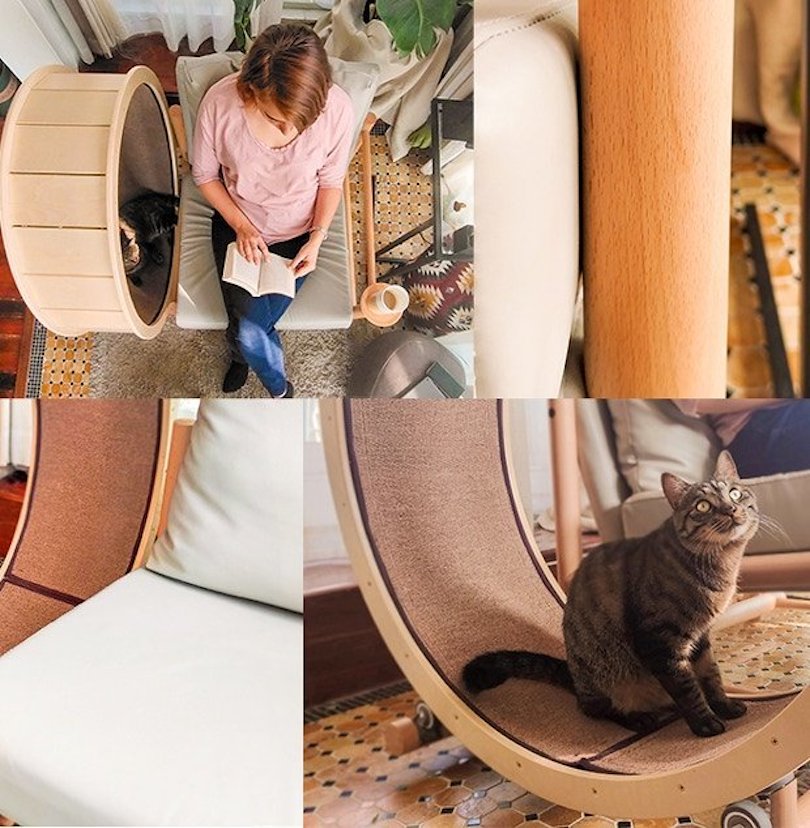 Do you live an adorable kitty at home? If so, you need to consider this stunning chair that comes attached with a treadwheel.
Dining table with a space for your cat to say "hello"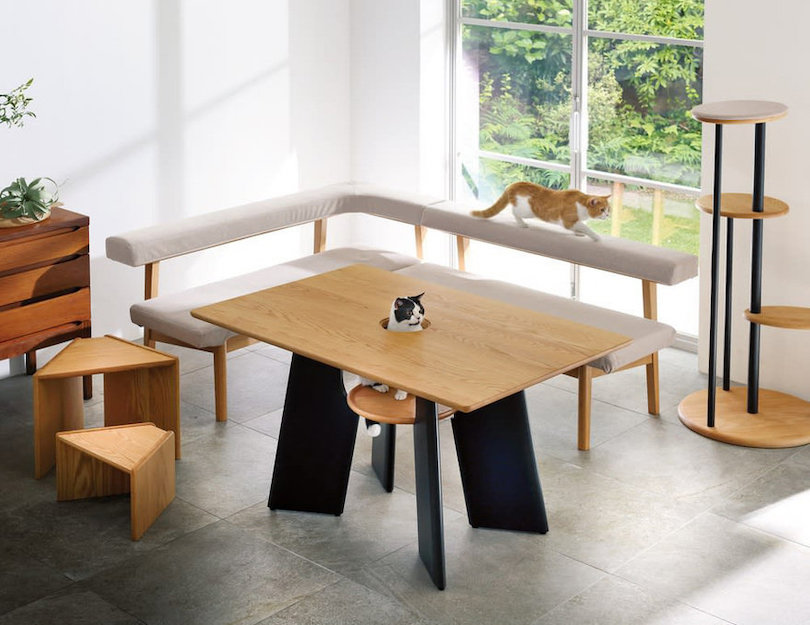 Another great furniture piece for cat owners is this stunning dining table. It features a play area under the table.