7 Creative One Bedroom Apartment Decorating Ideas
Just because you live in a one-bedroom apartment, doesn't mean it cannot appear stylish like huge mansions. Usually, people have this misconception that tiny apartments only focuses on functionality, not decor. But it's not true! Your apartment may have less space, but it must not stop you from adding style to it. When you're looking for one-bedroom apartment decorating ideas, you need to concentrate on finding the right balance between function and style.
You must fill your apartment with items that are suitable to meet your needs. It's best to follow the given decorating tips for making the most of your living space. Meanwhile, you must let your personality shine through the home decor.
Although many people think it's difficult to decorate a one-bedroom apartment, here are some apartment decorating ideas to prove them wrong.
Have a look!
Define Separate Areas Carefully – Apartment Decoration Ideas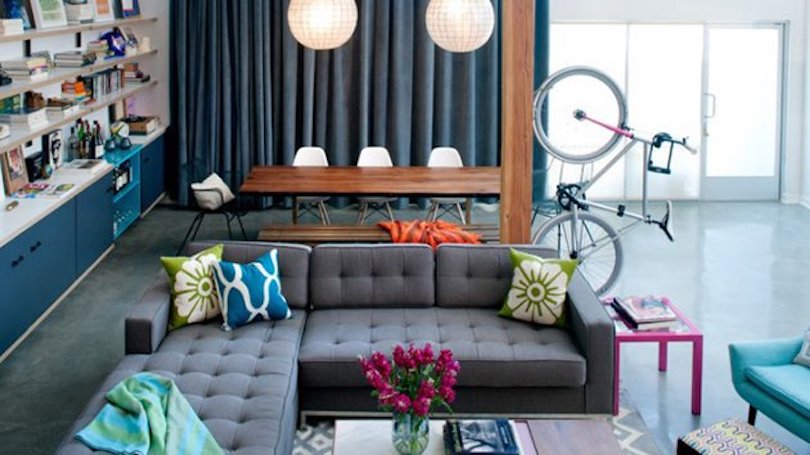 At first, you may feel that open-concept living is the only way for apartment decoration. But it can be overwhelming to look at. And, over time this layout may start lacking definition to a living space. When this happens, the area starts to appear messy. Therefore, you need to do your best for defining separate areas. It's best to give each area a particular purpose.
For instance, you can put your shoe racks and coat by a door to round off the entranceway. You may even consider adding a buffet between the dining area and kitchen for easy serving. Also, back your sofa to the foot of a bed for drawing your eye into your living space. When you are sharing your room with a home office, you can look for some creative ideas to make the most of this space.
In case, you have a specific hobby or interest, you can also make that part of your tiny apartment decor. An indoor bike rack, as shown in the image, can help you add industrial charm to your living space. Plus, it reflects your personality while making an indoor bike appear like an internal part of your one-bedroom apartment. Or, you may use plants to create an indoor garden that signified certain changes in your space.
Dual-Purpose Furniture For Apartment Decorating Ideas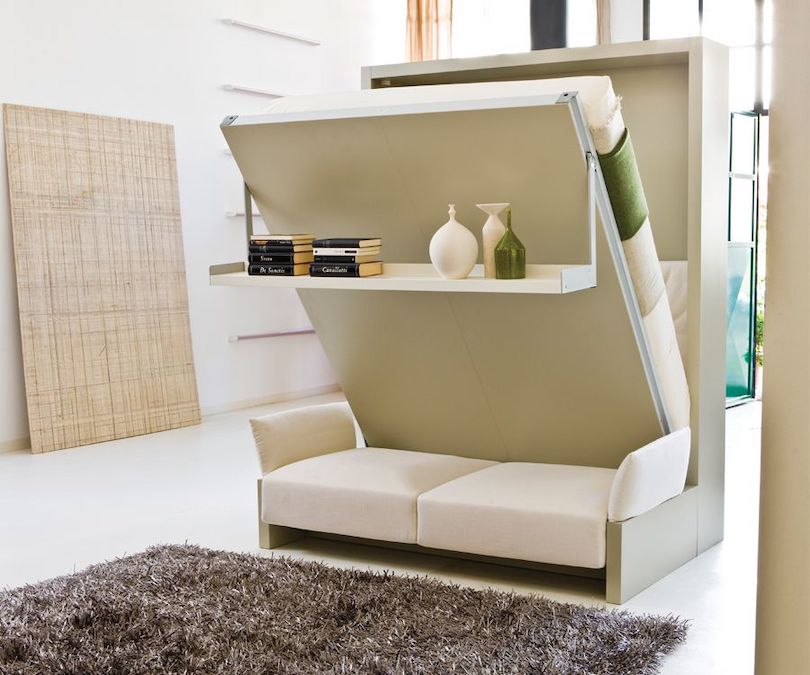 When you're dealing with a small one-bedroom apartment, every inch must count. To make the most of a room, one of the best apartment decorating ideas is to select dual-purpose furniture. Instead of decking up the space that revolves around your furniture, you need to focus on purchasing pieces that work for your requirements. Your bedroom space is one perfect area to install multi-purpose furniture.
In a tiny apartment, you can consider a trundle bed that can transform into a sofa while watching TV. Plus, you can use a hollow ottoman for storage. Or choose a dining table with a built-in leaf for convenient entertainment for guests.
No matter what dual-purpose furniture your pick, you need to ensure to choose pieces that are in the appropriate size to fit in your space. Over-sized furniture will only make the living space appear much smaller. Therefore, it is best to look for furniture pieces that are specifically designed to fit micro-living spaces.
Approach It Holistically – Apartment Decoration Ideas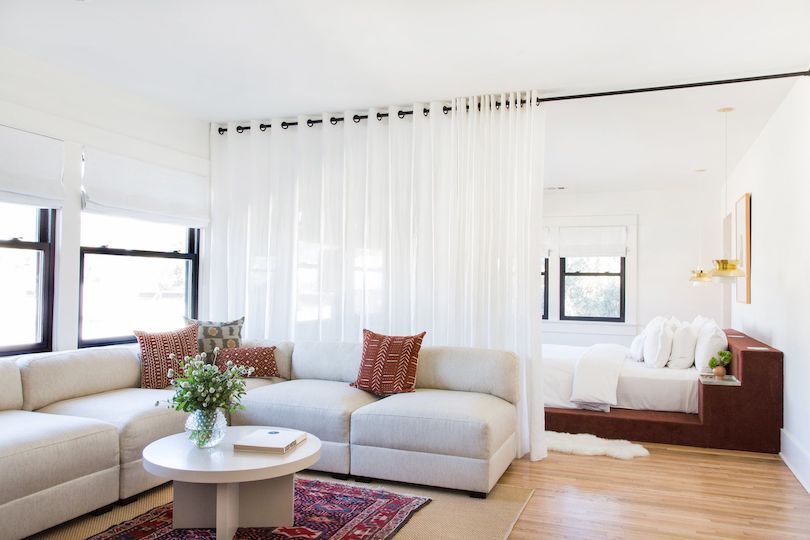 Majorly the railroad apartment comes with a center, windowless space. This room connects the front and back rooms that are further flooded with natural light. But to create privacy or separate zones in this apartment space, you need to think of a solution without blocking the light flow.
For instance, you can add a sheer curtain in the middle of the room to separate the two areas. Meanwhile, it ensures that no light gets blocked in both areas. This is how you can enjoy the much-needed privacy and abundant light in separate areas.
Install Glass Partitions & Room Dividers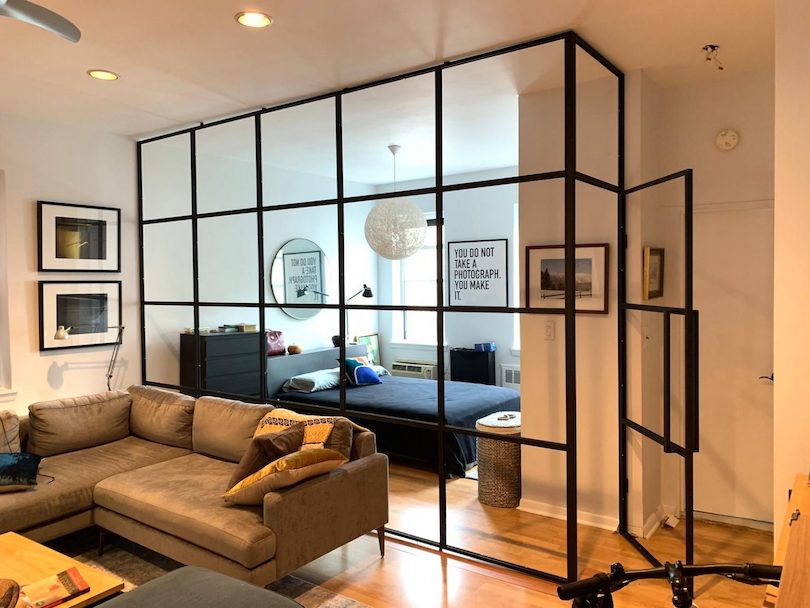 Another cool way to separate one-bedroom apartment space without blocking the light is with glass partitions and room dividers. With proper installation of glass partitions, it's easier to enjoy privacy without cutting out natural light in the given space. Such one-bedroom apartments are often accommodated by individuals, couples, or small families. Hence, these partition ideas are perfect to make the most of these living spaces.
You may even choose the room dividers, like the ones used in the interior design scheme of Japanese homes. It is best to choose from the amazing options at Ikea or the same type of furnishing stores. Even Pottery Barn offers a great selection of room dividers and glass partitions to optimize the style and function of your living space. These simple minimalist partitions offer a great sense of separate living space and still keep the home decor minimal yet chic.
You may even consider making some DIY glass partitions or room dividers. It is best to use plate glass or your sense of art for adding creative patterns to the glass. This will help you add a tinge of color to your overall living space. Hence, your living space appears more personalized and cozy.
Use Carpets To Segregate Floor Plan – Apartment Decorating Ideas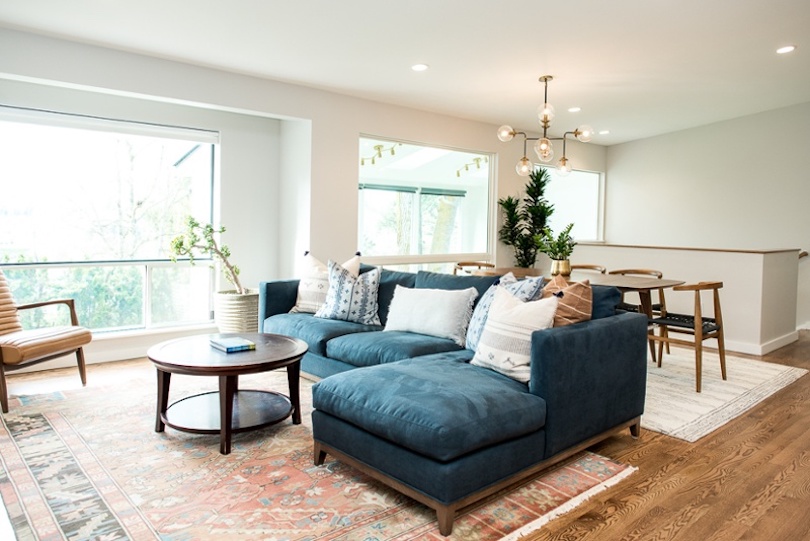 You can differentiate or expand various interior segments with area rugs and carpets. Surely, you can use foldable hideaway beds or Murphy beds for separating spaces. But the carpets at different sections make them well-defined. But if your interior has well-designated areas in each section of the living space, then carpeting is the way to go.
One-bedroom apartment decorating ideas are easy to incorporate using plush carpeting. This helps to inline the perimeter of the bedstead while the living room becomes an extension of other areas with long carpeting. Or, consider adding bamboo floor mats for added comfort and cleanliness.
Rethink Unused Spaces For Apartment Decorating Ideas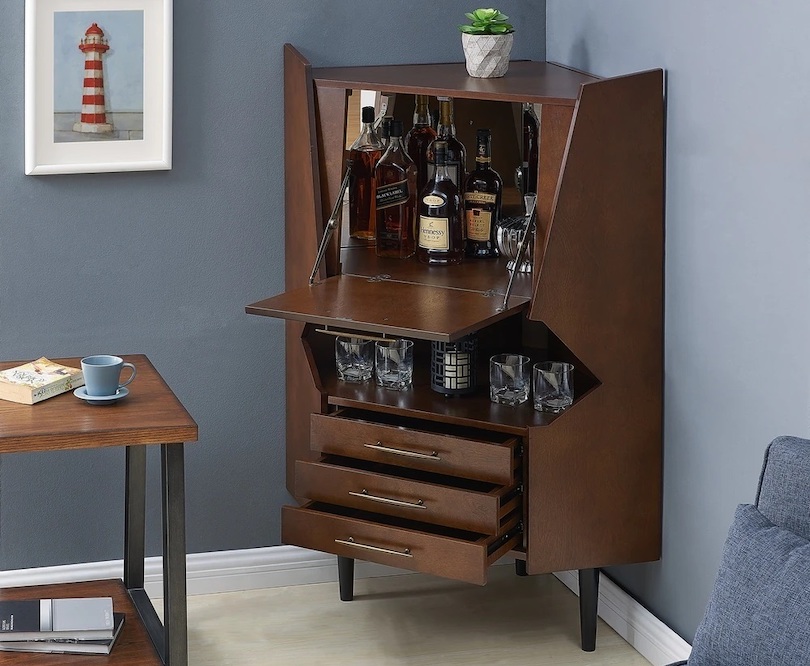 While living in the same layout for a certain amount of time, it's easier to get used to using it. This is because you're used to storing extra baking dishes in your oven when it's not in use. Or keep extra candles in coveted drawers of the kitchen. Or put clean linens in a storage box underneath your bed. But want about the spaces that you're not using?
Just look around to find the perfect nook or other dead spaces that are currently not serving any purpose just think about how to make the most of these unused blank walls and corners. After that, brainstorm different ways for using those unused spaces for your benefit.
For instance, you can transform a large windowsill into a workspace, if you work from home or work at night. Buy a corner shelving unit for creating a place to store the bar essentials. Or place a few baskets atop a refrigerator for hiding lesser-used serving plates.
Go Vertical with Storage For Apartment Decoration
When planning to make the most of the space, it's important to think vertically. The narrow, tall storage systems are best when you're trying to get the most of your storage in the least available space. You even need to place two similar bookshelves on both sides of a doorway for an integrated shelving look. Or a vertical entertainment center for reaching from floor to ceiling. This vertical unit will also serve as a perfect room divider between your living room and bedroom.
If you want to take the storage and decoration to next level, consider using the available hiding place and wall space for foldaway furniture. When you choose furniture units that fold independently, you can dictate how to use the space properly.
Conclusion
Your one-bedroom apartment decorations shouldn't become complicated. You need to find the images online to inspire you to help you start the decorating adventure. It's possible simply by guiding the design and offering you the much-needed push. Also, take the components from your design and put all of them together in a unique way. This way, you can attain the aesthetic you desire while designing your one-bedroom apartment and making it functional.