Energy-Efficient Bamboo Cooling System is Alternative to Modern ACs
French multidisciplinary company AREP has created an energy-efficient bamboo cooling system called the adiabatic urban cooling system. This low-tech, energy-efficient cooling device is a sustainable alternative to modern AC solutions. Meanwhile, it offers an affordable way to keep the indoor air cool in summer.
Bamboo cooling system as a sustainable alternative to AC Units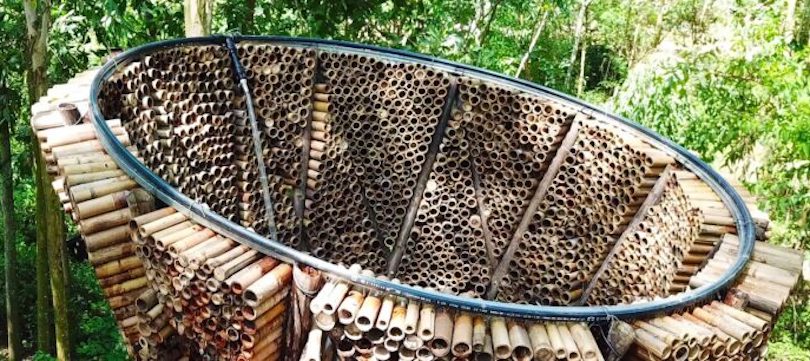 The ongoing climatic changes are a threat to the globe. And, this has spurred several designers to come up with sustainable solutions. With sustainable solutions, the designers can offer a better, modern way of living. The prolonged storms, recurrent heatwaves, flooding, and dry areas are all due to global warming.
Vietnam is one place that's facing heat waves frequently. The city's extremely chronic and cyclic event is related to the climate. Extreme heat in the climate is also increasing the need for air conditioning. But the AC units take up large amounts of energy for cooling a room or a building. Meanwhile, these units leak coolant gas during this process. This fuels the climatic crisis even more.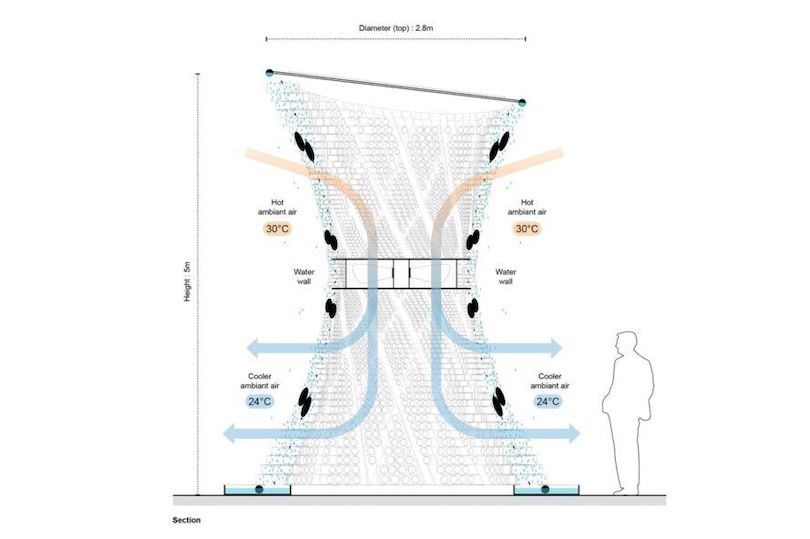 Taking inspiration from the Seoul Architecture and Urbanism Biennale 2021 "building the resilient city," AREP has created this sustainable cooling device that offers an affordable solution to fight off the climatic crisis. Boasting a hyperboloid shape for structural stability, this cooling device works as a strong bamboo tower. This natural tower cools the air using the adiabatic principle with natural water.
Working process of this cooling system
Explaining this cooling process, the architects of the bamboo cooling system mentions that water needs energy for evaporation. The device further absorbs energy from the heat of ambient air. It further leads to the cooling effect. Moreover, the firm reasons that the process is comparable to moving closer to the open-air pool during a summer day. The close you go to this air pool, the cooler the air feels.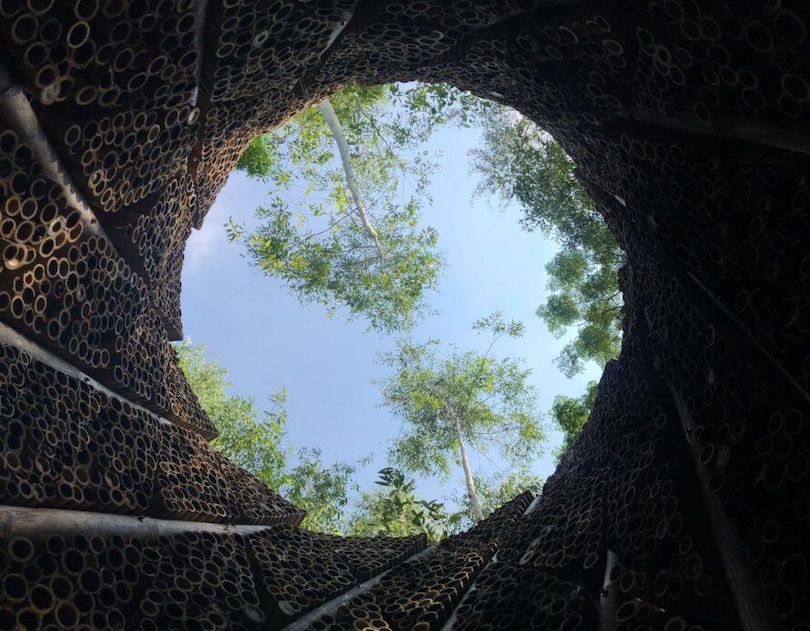 Taking a cue from the city's local craftsmanship, this solid hyperboloid bamboo structure is well-positioned in Hanoi, Vietnam. This is where the craft villages often specialize in silk, bamboo, and pottery arts. Depending on an eco-friendly operation and building methods, AREP made this system with local, abundant resources.
The bamboo cooling system boasts a grid of main poles to transfer water with the help of gravity. Furthermore, the center area includes a blower to take the hot air from above. It further pushes the air down at a specific human height. As it runs across the tower twice, the air cools down with the adiabatic principle.
Application of this low-tech cooling system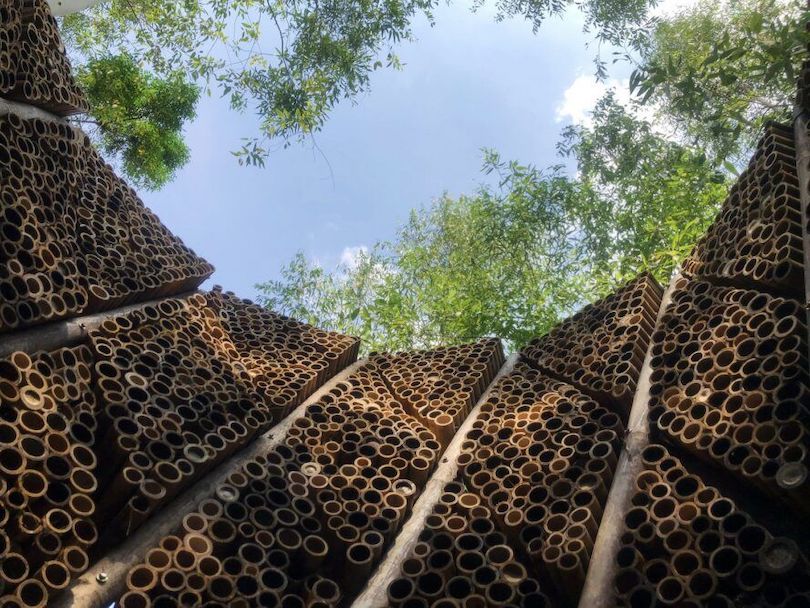 On creating the BIM parametric digital model for the prototyping phase, AREP visions this alternative cooling system in dryer climates. Hence, it seems to be useful for the areas near the Gulf or the Mediterranean basin. These cooling systems are great for outdoors and indoors. For instance, public squares, larger buildings (like train stations), and sunny pedestrian streets.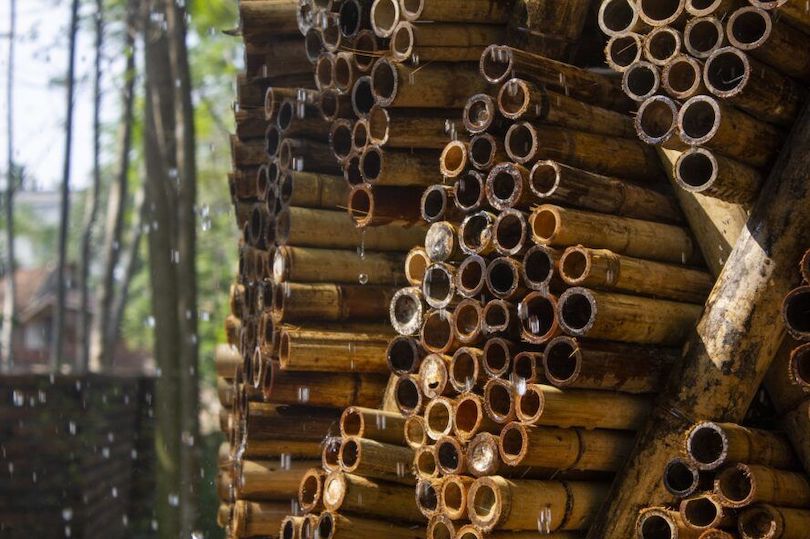 Via: Inhabitat