How to Clean Laminate Floors that Are Not Waterproof?
When you spend money on flooring for your most precious residential area, you surely want it to last longer with you. This is why there are so many floor coverings that are incredibly durable on the market. However, if you want to install laminate flooring, which is inexpensive and can, of course, mimic the appearance of hardwood floors, you should do so. So, you should be aware that whether it is waterproof or not, it still requires a lot of maintenance. But how to clean laminate floors that are not waterproof?
In this article, you will learn all about it increases the likelihood of cleaning your laminate flooring while enduring it for longer.
Tips For Cleaning Laminate Floors That Are Not Waterproof
The laminate flooring that is not waterproof can be cleaned using the fantastic tips that are provided here. Apply these suggestions correctly so that you can keep your gorgeously designed flooring for the long term. If not, you could have to replace it right away, which would cost a lot of money again.
1. Choose a Mop For Cleaning of Non-Waterproof Laminate Flooring
For cleaning laminate flooring that is not waterproof, you must pick the right mop for the job if you want to keep them from looking trashy and giving off a cute appearance without becoming damaged.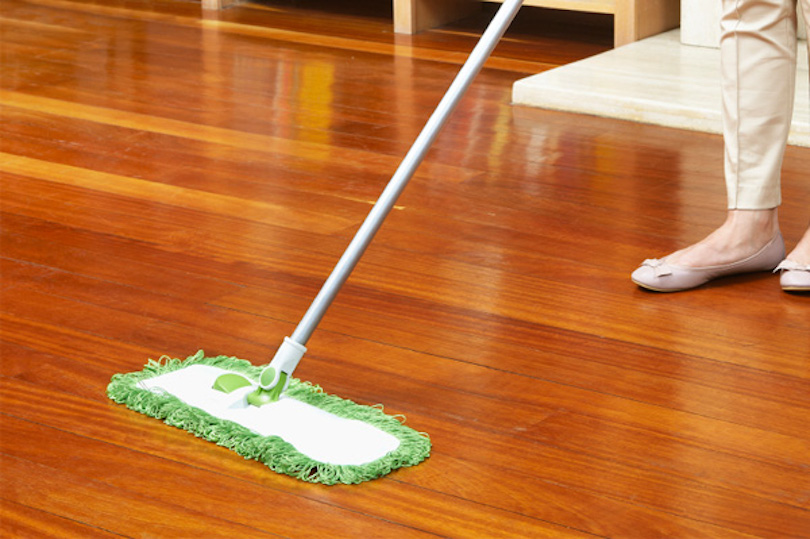 The mop that won't leave any extra water behind is the ideal kind to use on this wooden flooring. We suggest buying a microfiber mop for cleaning the non-waterproof floor.
2. Don't Use Chemical-Filled Detergent
The sensitivity of laminate flooring to chemical compounds is substantially higher. Although there are several specialist chemical cleaners made specifically for laminate flooring, we advise against using them. Making your own homemade cleaning solution for them is the greatest option because it will effectively clean the floor.
3. Vacuum the Floor And Then Make a Cleaning Solution
Make sure you have vacuumed the area well before creating the solution. so that dirt and trash can be removed from the area. Vacuuming should be done at least two or three times. This will reduce the possibility of cleaning vinyl flooring properly with water.
Start putting together the solution after that. Take one part of vinegar and three equal parts of warm water to make the solution. Give them a thorough mixing after adding a teaspoon of dishwashing detergent. You are now prepared to thoroughly clean the floor by pouring the solution into a spray bottle.
4. Start Mopping the Area in A Proper Way
Spray the mop with the solution now. Ascertain that the mop is just damp enough to clean the floor but not dripping. Otherwise, the flooring will be harmed. when the mop is sufficiently damp. After that, begin wiping out the entire space starting from the farthest corner. Wash it off with fresh water when it becomes soiled. Completely ring the mop out. Once it is dampened again, repeat the process until the entire area is covered.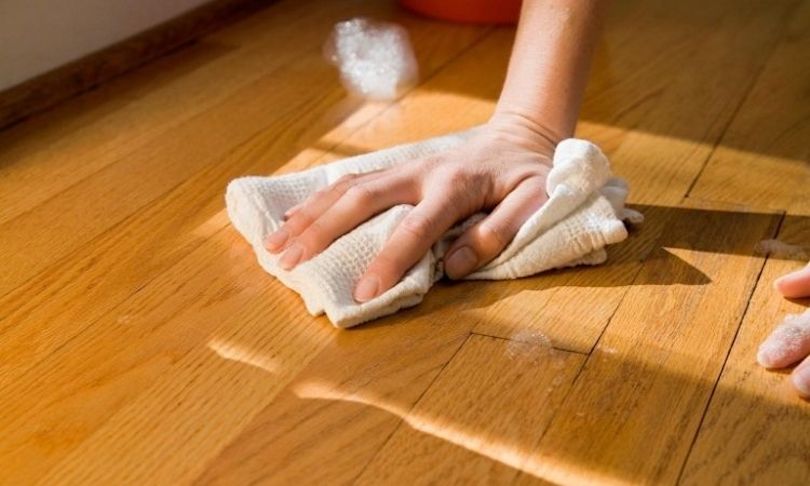 5. Let the Area Get Dry
Once the mopping process is complete, let the area dry naturally now. Alternatively, you can activate the fan or let the room air out completely by opening all the windows and doors. when the ground has dried completely. If you wish to, vacuum it once more. Due to its graceful appearance, it will give the flooring some charm and enable it to enhance the beauty of your home's decor.
To Sum Up
We will strongly advise using these tips on laminate floors that are not waterproof and having them cleaned professionally at the conclusion of this essay. These are some incredible steps that let you are properly made laminate flooring boost the beauty of the overall decorating, giving your room a thoroughly ravishing appearance.