Kitchen Cabinet Color Trends 2022-2023
There is a lot of debate over the ideal kitchen paint colors. According to some theories, bright paints make the space appear cleaner, while warm reds are supposed to help with hunger stimulation. The most important thing is to choose a kitchen paint color that makes you happy when you walk into the space, especially if you want to spend more time cooking and less money on takeout. If you want to redecorate your kitchen but aren't precisely sure what color you're looking for, consider the latest kitchen cabinet color trends 2022-2023.
Here we share with you some popular color trends for kitchen cabinets. You'd find everything from soft pink to somber blue below. So, you can choose which one is ideal for your kitchen as per your tastes and preferences.
Warm White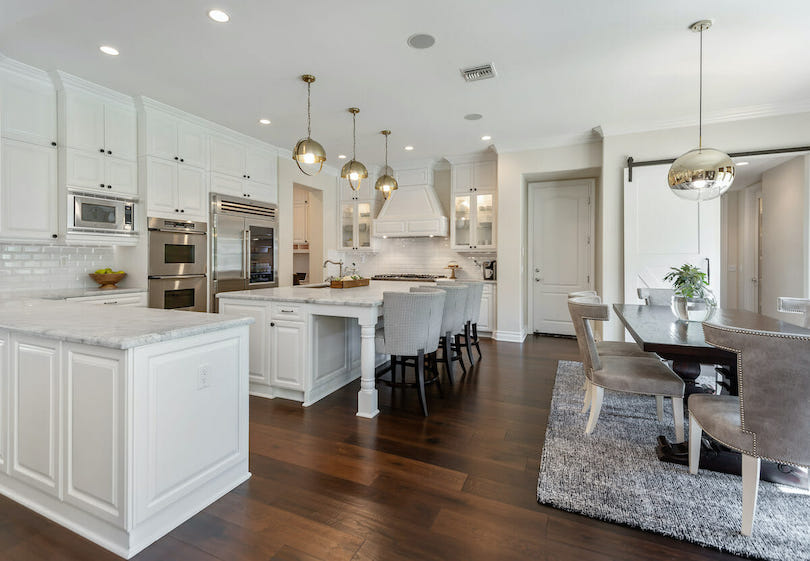 A classic is always a good choice, but sometimes it only has to be updated. Devin Shaffer, the lead interior designer at Decorilla, claims that explorative neutrals are a significant color trend in our most recent kitchen remodel and new build projects. He also says that the off-white paint color keeps the kitchen from looking too stark and sterile, and the soft grey cabinets add more dimension to the space. So, consider this subtle color option for your kitchen cabinets. You'd immediately notice a sudden warmth and striking appeal with this hue.
Soft Pink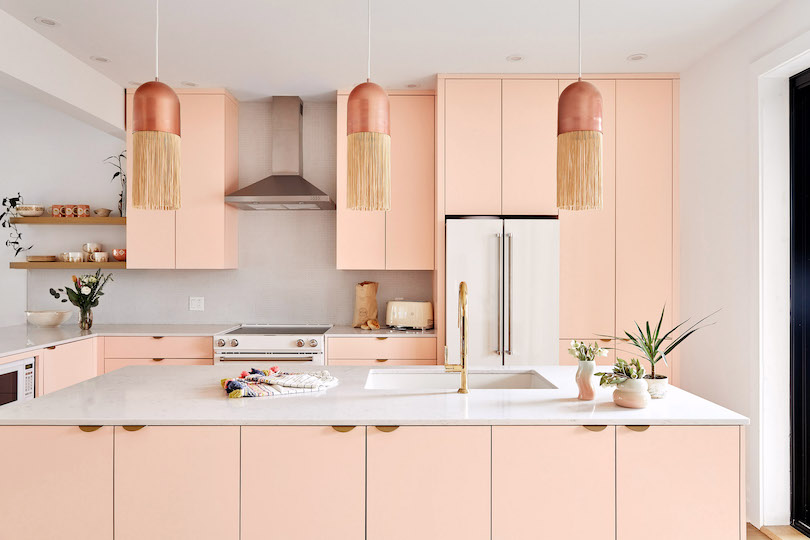 Benjamin Moore's Pink Dynasty is a color that Corban De La Vega, chief marketing officer of DecorMatters, suggests if you're ready for something a little more youthful and fun—but not overly so. He describes the color as "It," as it forms the right balance between a bold and subdued pink. This hue is not too much and not too little. Meanwhile, it is likely to bring vibrancy and youthfulness to a space without going overboard. According to him, his hue is great for kitchen cabinets to offer them a distinctive cooking appeal.
Nature-Inspired Greens
The color green is the must-have design trend for 2022-2023, and it's expected to be especially popular in kitchens. Green is a safe and classic hue to add to your kitchen because it is present in nature, according to Tara Miller of the Omaha-based company The Heartland Interior Design. She anticipates seeing a variety of green paint hues in kitchens this year, especially on cabinetry where they can truly shine. These colors range from deep emeralds to subtle shades of green.
Earthy Terracotta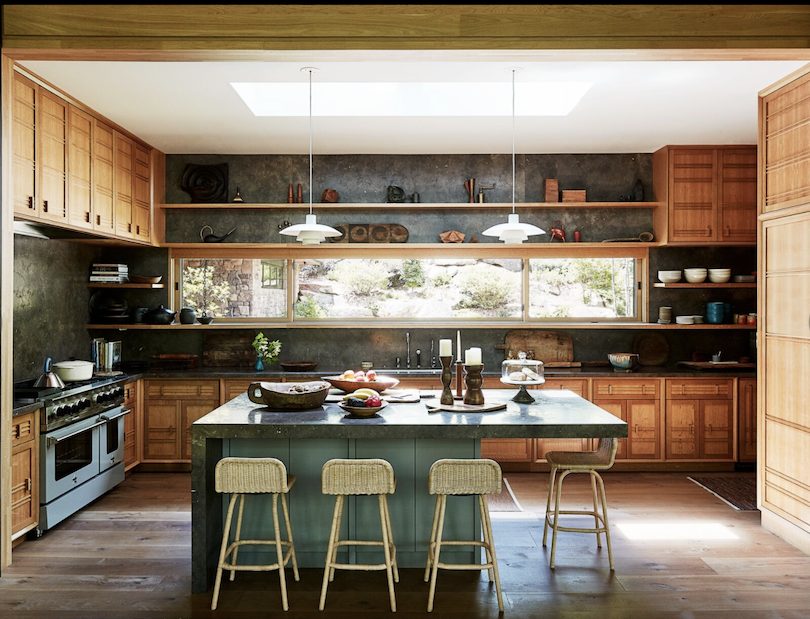 The earthy terracotta tone is excellent for anyone wishing to add a neutral touch and a more simple design approach to their kitchen. It is one of the popular kitchen cabinet color trends 2022-2023 for adaptable and subtle interior design. According to De La Vega, this color and other earthy neutrals go well with natural wood cabinetry, give the kitchen a unique texture, and help you feel more connected to the outside world. Warm neutrals work particularly well with accents made of leather, black, and white.
Sage Green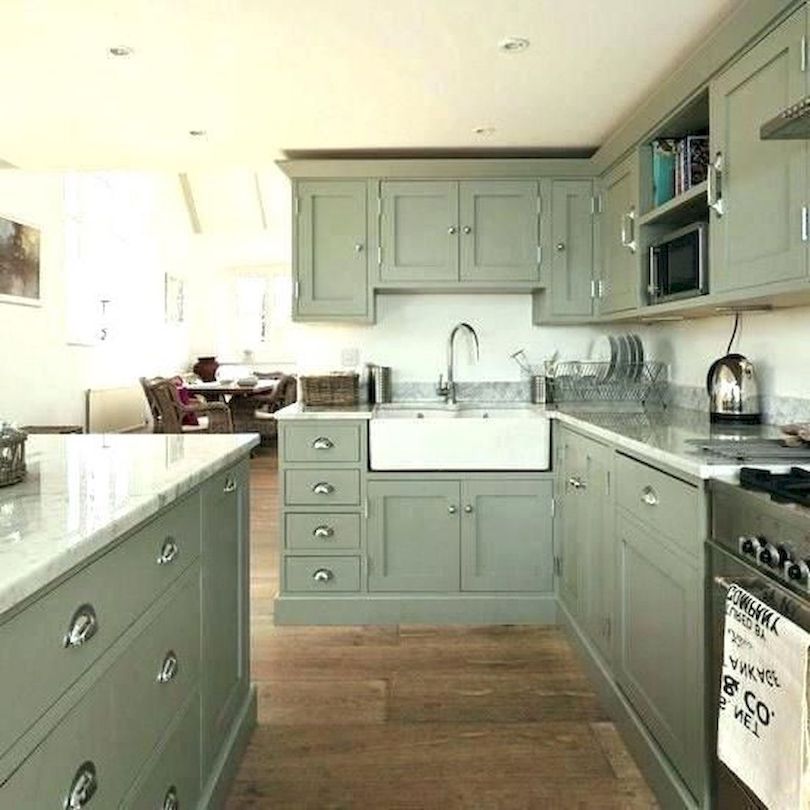 Since it can be used in so many different ways, this gentle green hue has been popular in interior design for a time. Sage green, according to De La Vega, is the ideal accent to any design style, particularly natural, bohemian, minimalistic, and Scandinavian designs. It produces a tranquil and neutral appearance because it is such a soothing and earthy color.
Moody Blues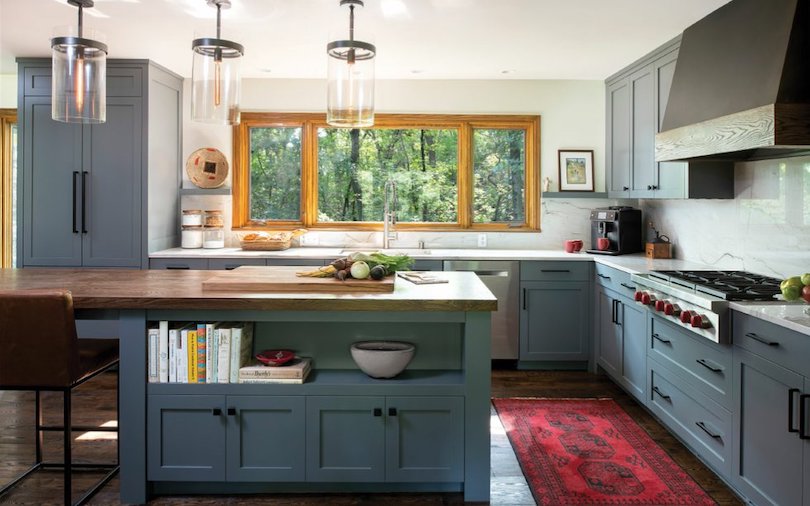 Cooler blues that take on many personalities during the day are a favorite among her clientele, according to designer Jessica Nelson, head of the eponymous design studio. She claims that strong hues, like the blue in the image, can appear virtually black in some lighting conditions and deep cobalt during the day. Nelson adores Farrow & Ball's Brinjal, a purple eggplant tone, for an even more distinctive take on the cool, dimensional color trend.
Sophisticated Black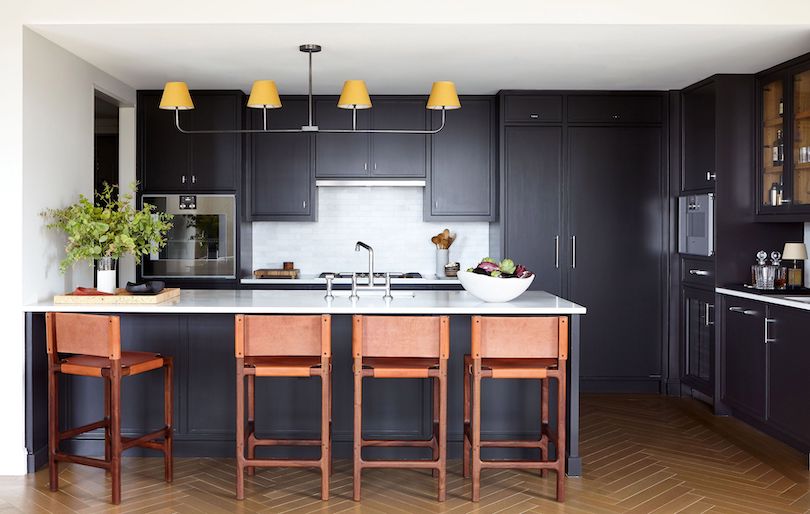 This kitchen paint color trend is for those who appreciate sophisticated, opulent design. Sherwin Williams' Tricorn Black was used to paint this kitchen design by House of One Interior Design on unfinished white oak. As the CEO and creative director of the company, Brittany Farinas mentioned that it gives the area a sleek aesthetic. It also provides a beautiful contrast against the diamond-shaped Calacatta gold marble tile we selected as the backsplash.
Warmed-Up Grays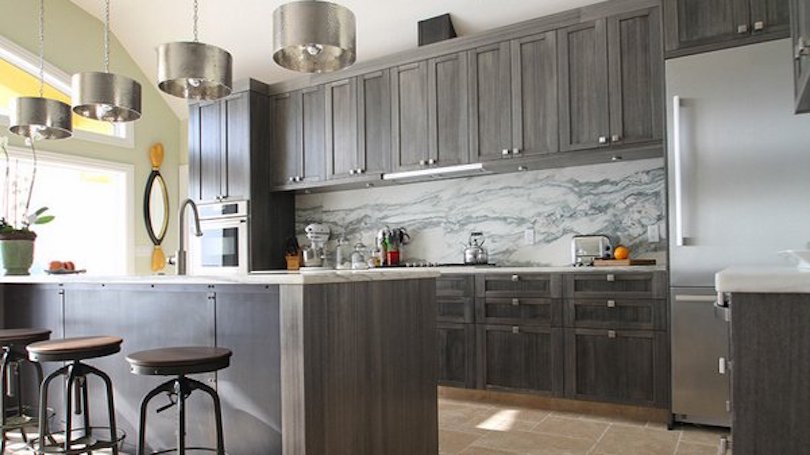 Christine Vroom of California describes greige as the new white. These past several years have seen a warming trend as consumers look for neutrals that seem homey rather than sharp. This brown-toned grey fits perfectly with this trend. Warm greys preserve the adaptability that makes neutrals so popular in kitchens while providing more depth and interest than pure white.
Sunny Yellows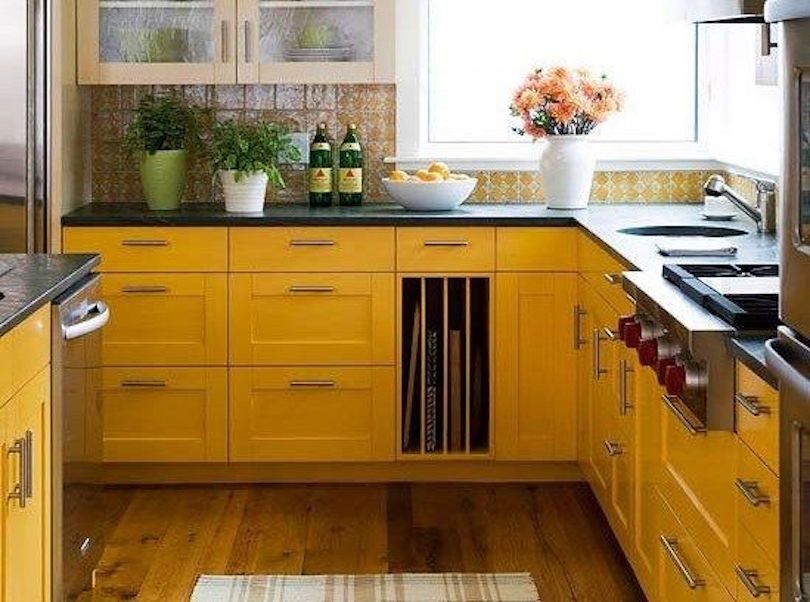 Yellow is a popular kitchen color trend that adds warmth and happiness to kitchens, but you don't have to go all-out on yellow to create a brightening impact, according to Philadelphia-based designer Libby Rawes, who loves a yellow kitchen for a look that's "new and different." According to Rawes, we have seen yellow on cabinets, but if you want less of a commitment, you can introduce yellow through wallpaper or fabrics and accessories in the kitchen. It also goes perfectly with the trendy greens, she adds.
Rich Earth Tones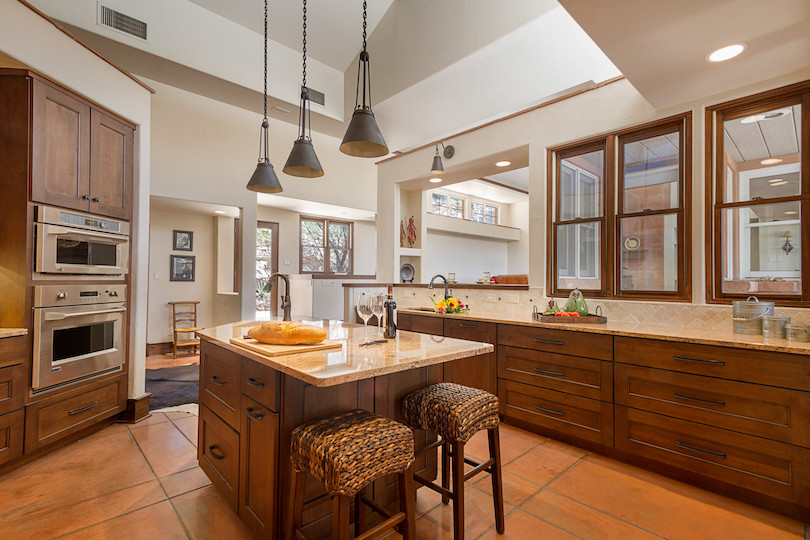 Vroom predicts a shift in the popularity of warm, grounded colors for kitchens, such as terra cotta, blush, and even plum, away from softer whites and blues. Rich earthy tones are gaining appeal over beachy or farmhouse color schemes, according to the author. As homeowners love the texture and color inherent in the wood, you can also anticipate seeing more natural wood cabinetry in kitchens.
These are some of the best kitchen cabinet color trends 2022-2023 to try this year. We are sure you'd love your kitchen interior with these cabinet colors.