How To Clean Paint Brushes
Investing in good-quality paintbrushes is not useful if you don't clean paintbrushes properly or store them well. Usually, when you rush through a paint job, it can often leave your brushes with paint flecks and hardened bristles. This further leads to an imperfect finish on further paint projects. Therefore, it is recommended to spare two extra minutes to do your job right.
Here is a quick guide to help you clean your paintbrushes in the best possible way.
Materials & Tools Needed To Clean Paint Brushes
Newspapers
Turpentine
Mineral spirits
Rags
Mild liquid dish soap
Paintbrush and roller spinner
Small plastic buckets
Best Way Too Clean Paint Brushes
Here are some easy ways to help you clean paint brushes with ease:
1. Properly use every remaining paint on the brush you use for painting.
Simply press the bristles against the paint can's interior. And, further, lift it and out to squeeze out more paint. Take out any leftover paint on newspapers. It is because it's an easier way to remove as much paint from the bristles as possible.
2. Examine the paint can and also use the right solvent.
You need to use the right solvent to make the paint removal job easier. It is because the solvent helps in loosening any dried paint. However, the wrong solvent is of no use at all.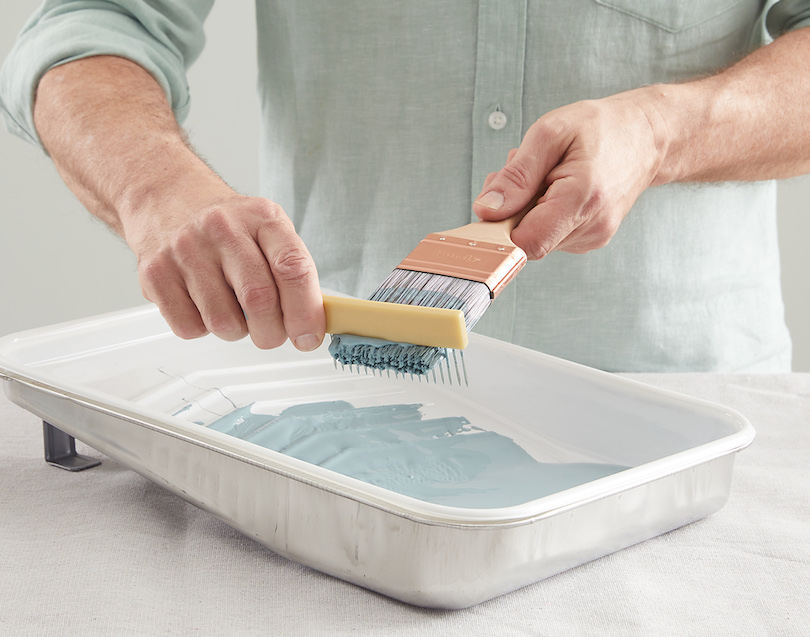 Therefore, you need to fill a bucket according to the type of paint you use:
Turpentine or mineral spirits are great to get rid of oil-based paint.
Mild liquid dish soap and hot water are best for cleaning paint brushes, which you have used for applying latex paint.
3. Dip and clean paintbrushes in the solvent.
You have to properly stir the solvent using a brush for around 10 seconds. Also, keep squeezing and wiping the bristles on the container's side. Further, work the bristles in-between your fingers. Also, run a brush comb through the paintbrushes to remove excessive paint without harming the bristles. If there are any dried paint remains on a brush, soak the brush in solvent again if necessary.
4. Wash and clean paintbrushes in warm soapy water in a bucket or utility sink.
When the paint is completely removed from the brushes, warm soapy water can help you clean paintbrushes of the remaining paint and solvent.
5. Spin and shake to dry paintbrushes.
Before storing your clean paint brushes, you need to remove the water from the bristles. Most DIYers do so by shaking the brushes at a bucket's top. After that, blot the clean paint brushes dry using a newspaper or clean rag.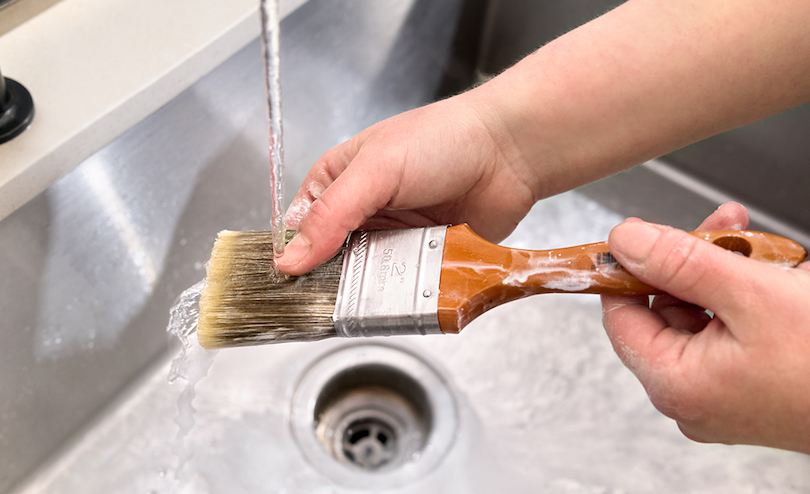 However, if you plan on doing a lot more painting and further wish to keep their tools preserved, a roller spinner and brush often come in handy. The tool also has a dual purpose that speed-dry either type of paint applicator with strong centrifugal force. Also, attach a paintbrush for the tool's bottom. Further, pump its top many times for spinning it, as well as flinging all water away from the end of the brushes.
6. For storage of paintbrushes, lay them flat or hang them up.
Hanging paintbrushes and tools from a pegboard in a craft room or workshop is not a great way of organization. However, it ensures that the paintbrush bristles don't get easily bent out of shape when stuffed somewhere in a bin. Therefore, replace the packaging of paintbrushes for maintaining their shape while prolonging their lifespan.
So, these are some easy-to-follow steps that you need to keep in mind for cleaning paintbrushes. Do follow these simple steps to keep your paintbrushes in the best possible condition.