LG Integrates New AI Technology in Their Latest Smart Ovens
Recently, LG Electronics has unleashed its two new smart ovens to simplify the tasks of maintaining and managing their 21st century smart home. Their two smart ovens – LG InstaView Over-the-Range Microwave and Double Oven Range – offer you shorter cooking times. Therefore, they help you save time and energy. Meanwhile, these new kitchen appliances make it convenient for users or homeowners to cook anything with ease. All this is possible with LG's ProBake Convection technology, UltraHeat Power Burner technology, and steam cook technology.
According to LG Electronics East Africa Managing Director Sa Nyoung Kim, these innovations are likely to make mealtimes less labor-intensive. The cooking process with these smart ovens would become so simple that both beginners and professional chefs are going to enjoy the process of making different recipes.
LG's ThinQ App & Recipe Service
The two smart overs also connect to LG's ThinQ smartphone app. These appliances can even be easily integrated with their latest ThinQ recipe service. Due to this service, anyone gets to access easy-to-follow recipes along with some mouth-watering options from LG Original Series and talented creators. These recipes are professionally made by LG's chefs who showcase how to use the best features of LG cooking appliances.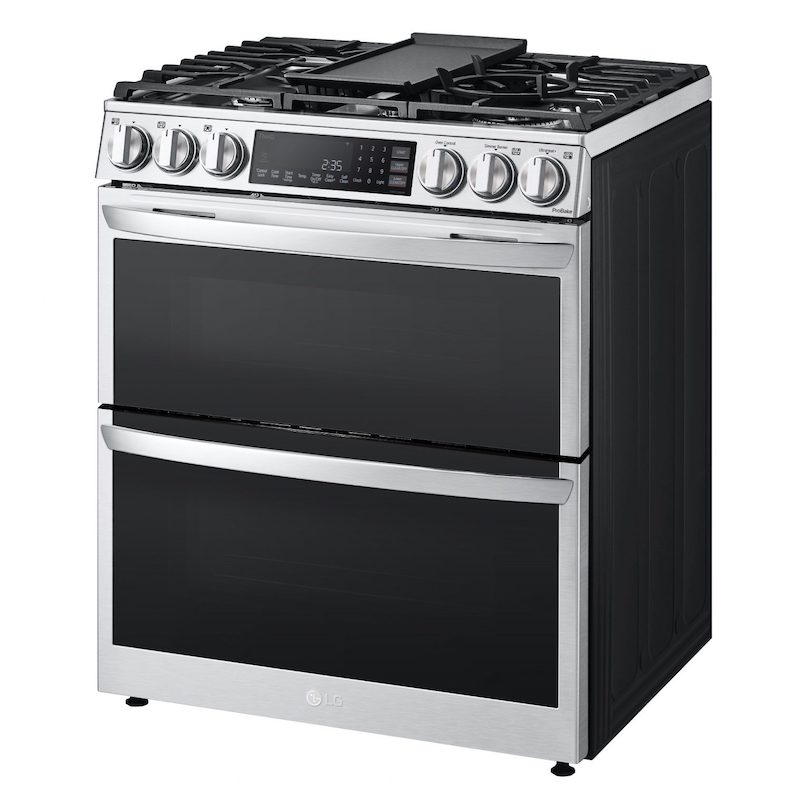 Thanks to LG ThinQ Recipe service, the users enjoy a convenient experience with the use of smart kitchen services and high-quality content from LG and its partners. With the companion smartphone app, the users can even plan, search, buy, and prepare hundreds of delicious options using LG smart appliances.
It even offers you more than 10,000 shoppable, one-click recipes for an amazing home cooking experience. Therefore, it's easier for users to turn a weekly meal plan or a single recipe into a grocery shopping order that's easy to place from the app via Amazon Fresh or Walmart.
LG Double Oven Range
The Double Oven Range comes integrated with LG InstaView technology. This technology enables uses to directly see within their appliance by easily knocking two times on its face glass. This glass lights up as soon as you knock on its surface. It means that you don't need to open the door and let the warm air out. Therefore, you won't alter the perfect cooking environment.
It even has a new range that comes with LG ProBake Convection tech to quickly cook without preheating. This results in evenly prepared meals. Thanks to ProBake's airflow control and precise temperature control, home cooks can prepare their meals in a shorter cooking time. This feature is also the backbone of the oven's Air Sous Vide and Air Fry modes.
Over-the-Range Microwave Oven
The Over-the-Range Microwave Oven boasts a minimalist design with advanced Steam Cook technology to make healthier meals. It even has a perfect slide-out ExtendaVent feature that helps in reducing lingering and smoking odors in your cooking space. Moreover, its EasyClean interior prevents grease and food from getting stuck inside. All you need to do is take a damp cloth and wipe off the particles with ease.