Two-Story Santa Monica Canyon Home Opens Up to Natural Landscape
Santa Monica-based company Conner + Perry Architects completed this stunning Los Angeles residence with an indoor-outdoor lifestyle, amazing art collection, and reclaimed materials. Created for LA natives, this gorgeous four-bedroom family abode features large glass windows and has natural materials all around.
Dubbed Santa Monica Canyon Home, this property is built using salvaged materials, like felled wood around the house and other materials taken from an old existing home on the site. The best thing about this home is that it opens up to a full glass exterior walls to a lush green central courtyard with an outdoor shower and a pool.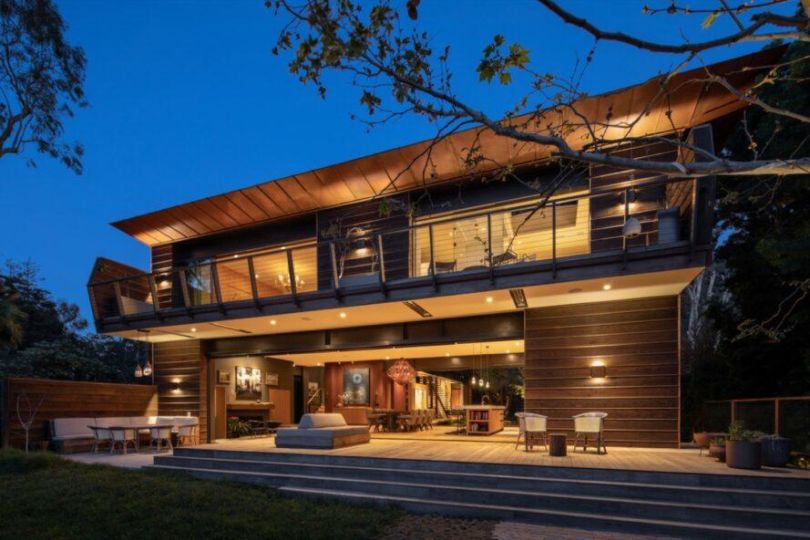 There are also the extended canopy-like cantilevered eaves for protecting the outdoor seating area from the sun. For paying tribute to the past of this site, which was utilized as the Forestry Service test station for testing of Eucalyptus trees in the 1910s and 1920s, the architects reused many parts of the original 1940s cabin that was once an occupied property.
The interior of the home is inspired by nature and also includes mixes of French oak and massangis gray limestone used for making the floors, weathered brass, etc. Furthermore, the warm palette offers a neutral background for showcasing clients' top-notch art collection. To add more oomph to the airy home's interior, the architects also installed creative ceiling lights that overhang from the kitchen and dining room. Plus, the opposite wall features huge open doors to expose the interior space to the woodsy place outside.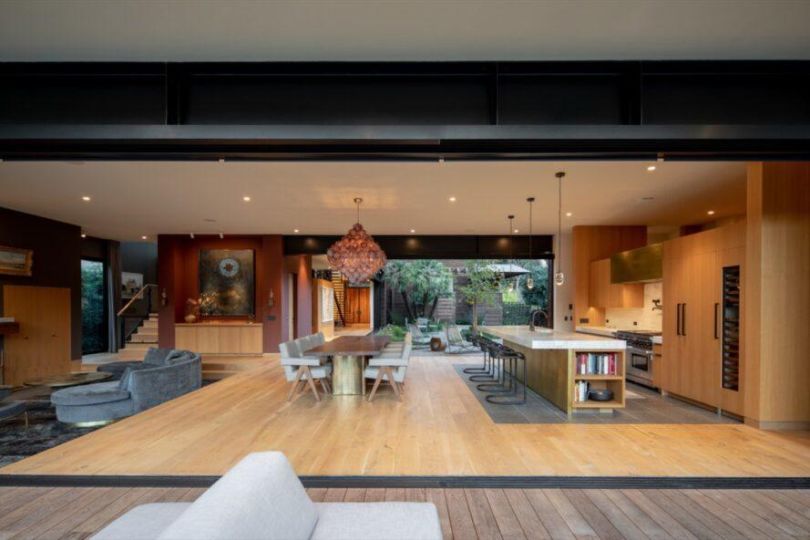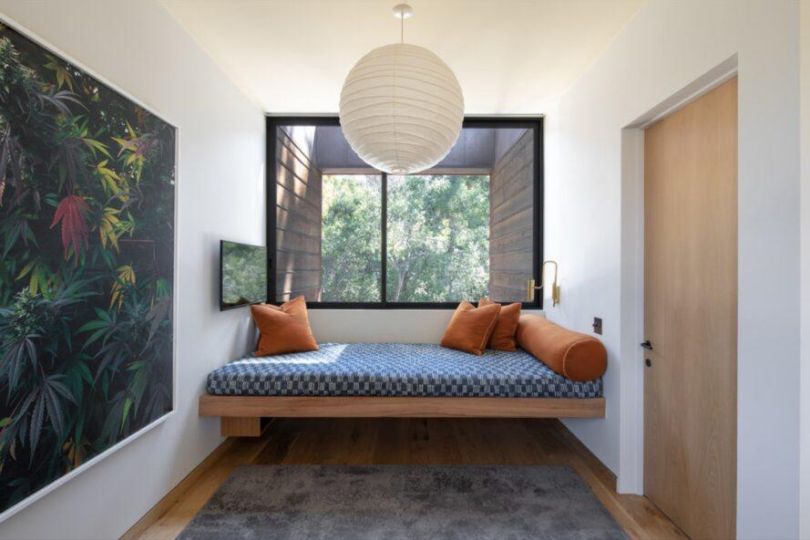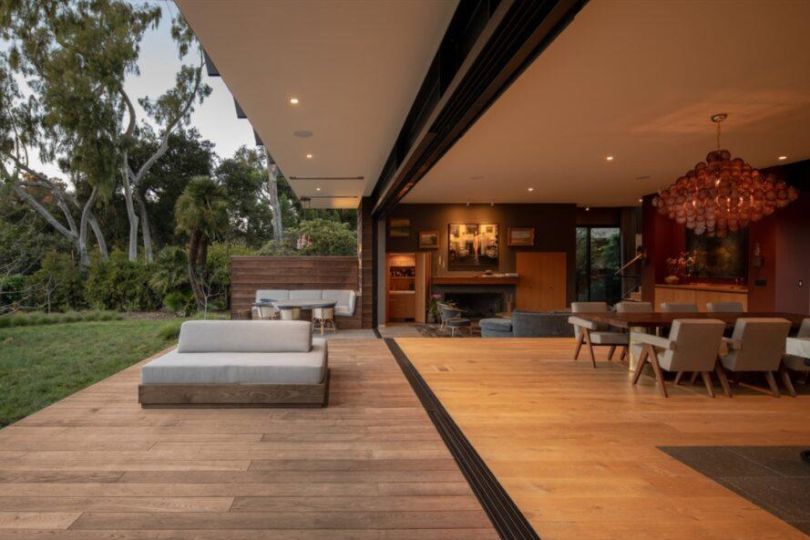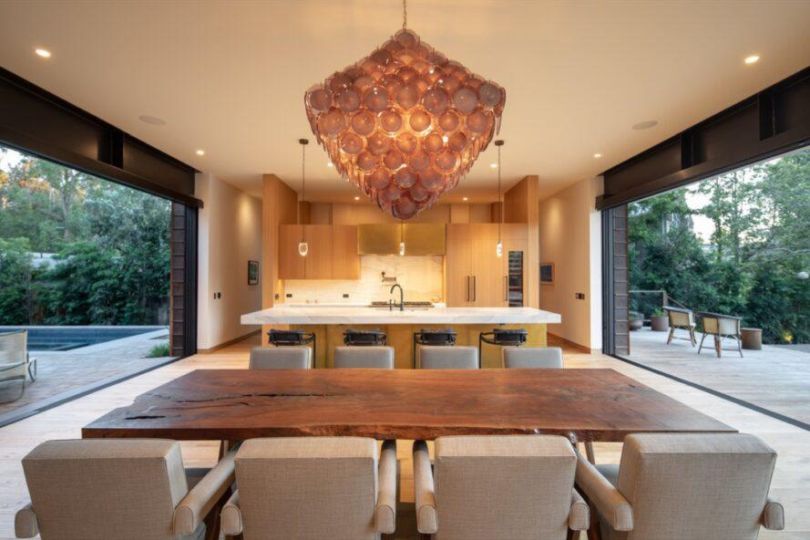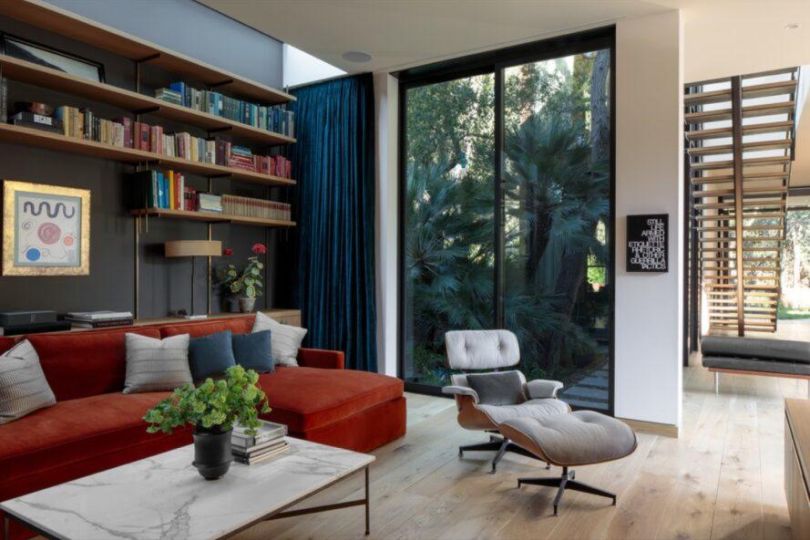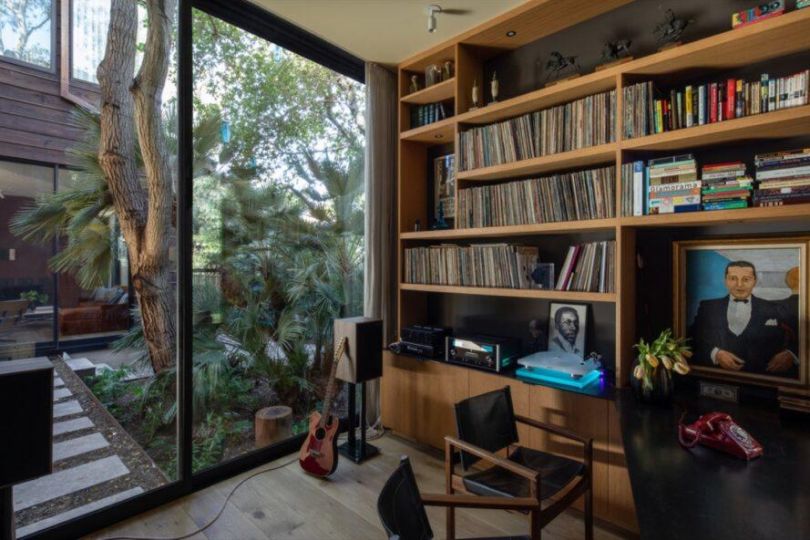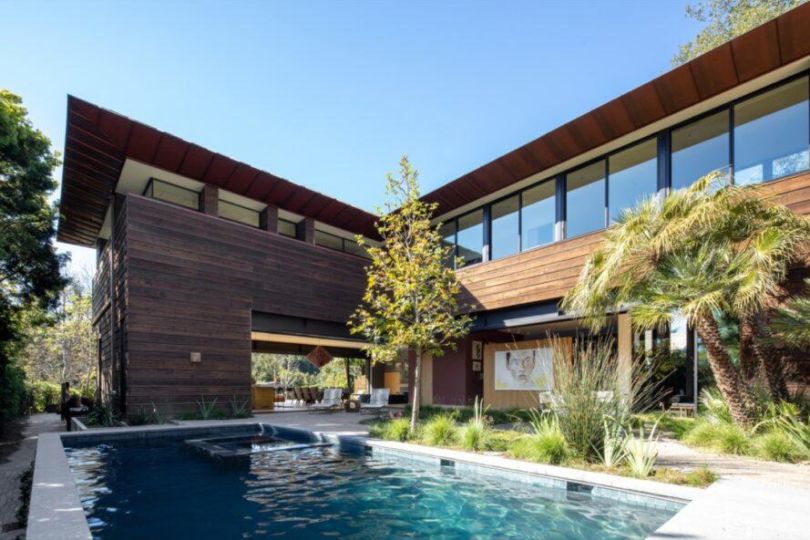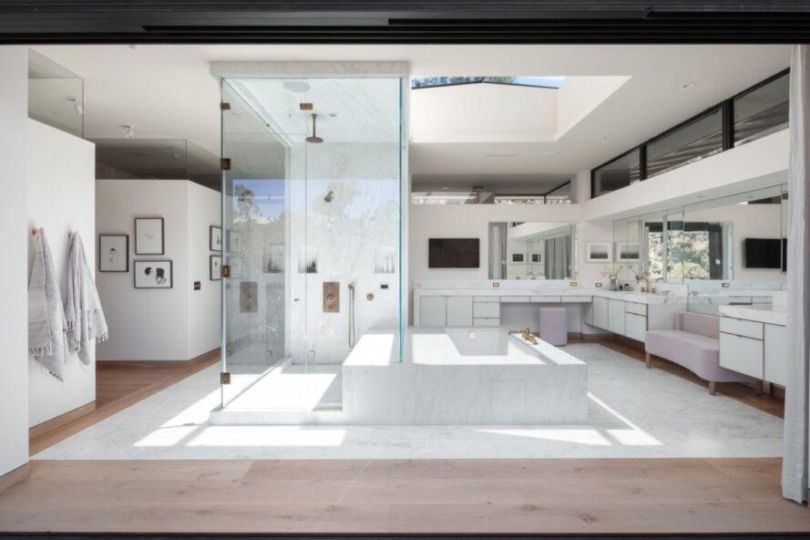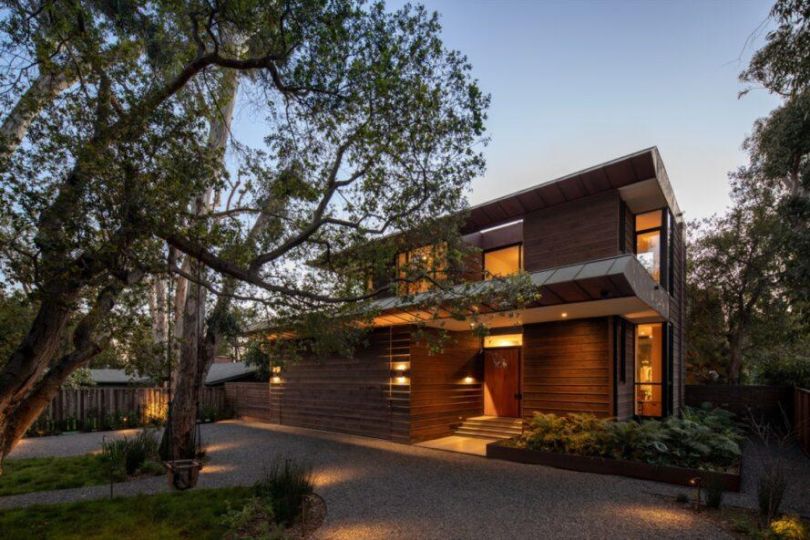 Via: URDesign