Nervous Chairs by Wilkinson & Rivera Seems To Be Suspended in Water
Have you ever imagined furniture pieces expressing feelings? If not, you need to have a look at these wiggly Nervous Chairs by Wilkinson & Rivera. These conversation-starting furniture pieces are the creation of London-based husband-and-wife duo Grant Wilkinson and Teresa Rivera. They specialize in making one-of-a-kind furniture pieces that seem to channel one's collective anxiety amusingly.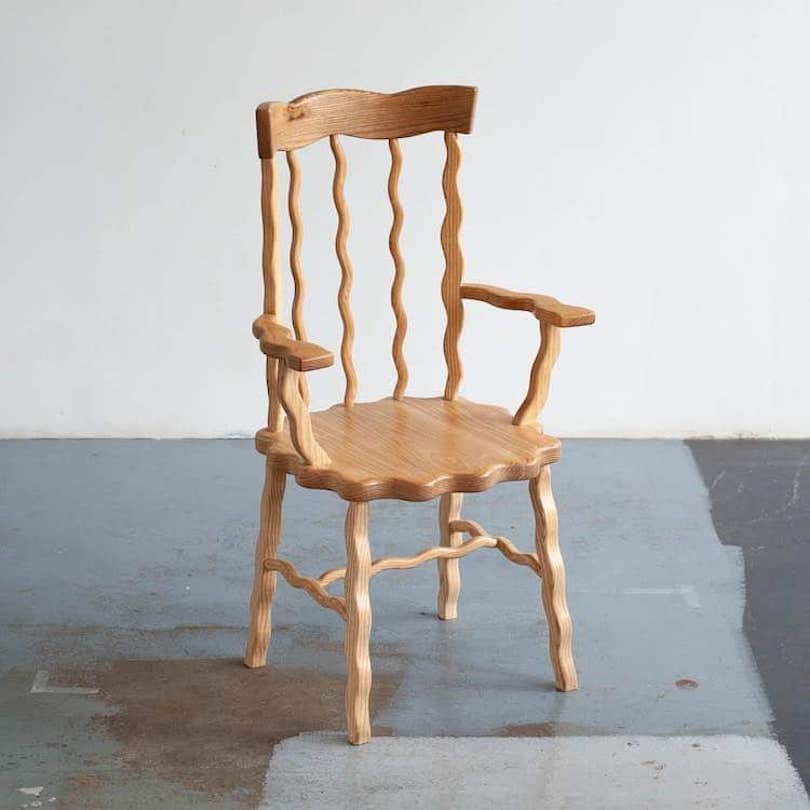 Explaining about their furniture design, Wilkinson & Rivera, said:
Our tastes can be pretty contemporary but we're fascinated by traditional techniques. We try to incorporate them in each piece: for the Windsor, it's steam-bending the backrest. For La Silla, we weave the caned seats by hand. For our latest piece, the Welsh Stick Chairs, we included hand-carved barley twists.
Handmade Nervous Chairs
Each chair is handmade and comes with an unconventional twist on traditional craftsmanship. One of their striking works is the Windsor with Arms is its whimsical design that appears as if the chair is wiggling in water.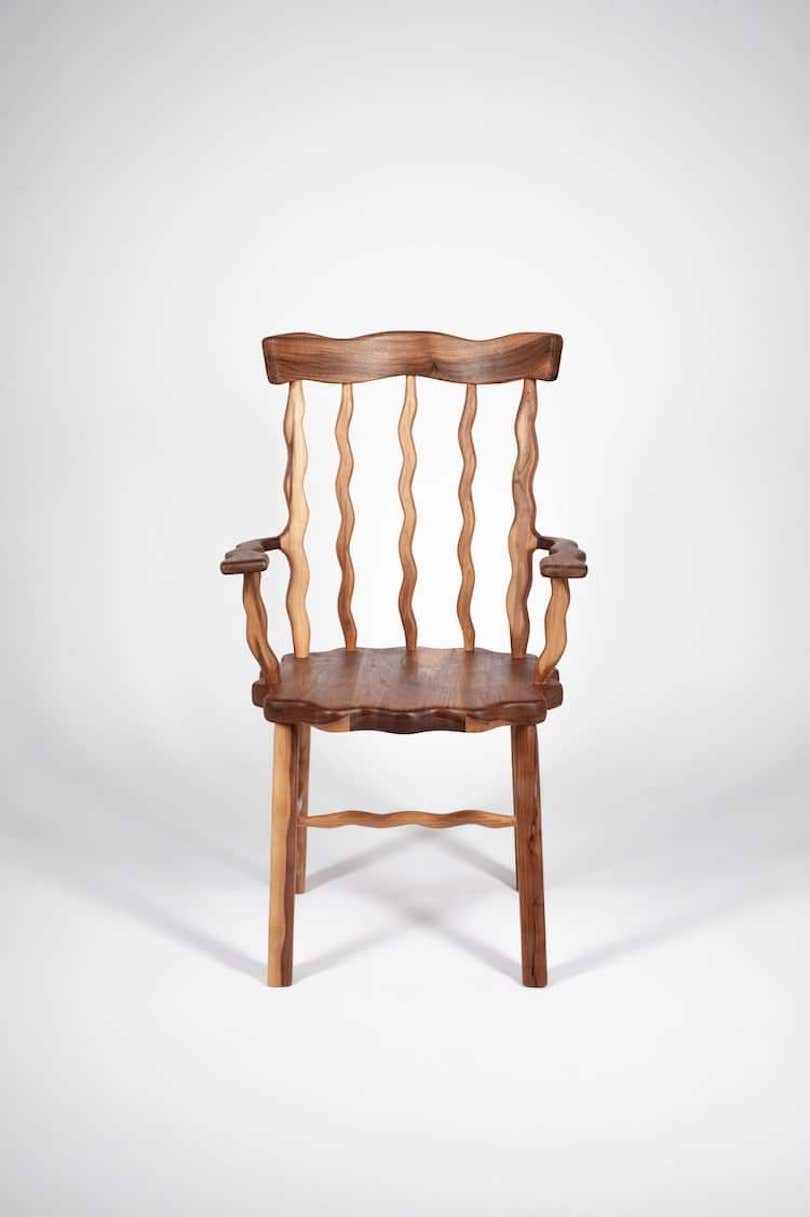 The designer duo started with a basic structure with distinct alterations on an individual piece. So, it elegantly turns the straight planks of wood into undulating shapes. As a result, the seat boasts a cloud-like design.
The avantgarde quivering piece is ideal to become a standard dining chair with arms. Besides that, you can even use it as a regular arm chair in your living room or bedroom.
Inspiration
The design idea for this chair originated from the material properties of wood that it used for its creation. The usual solid, rigid layout of hardwood has limited applications. But with the creation of dynamic lines of the Windsor chair, the designers are aiming to deconstruct the stereotypical applications of a wooden chair.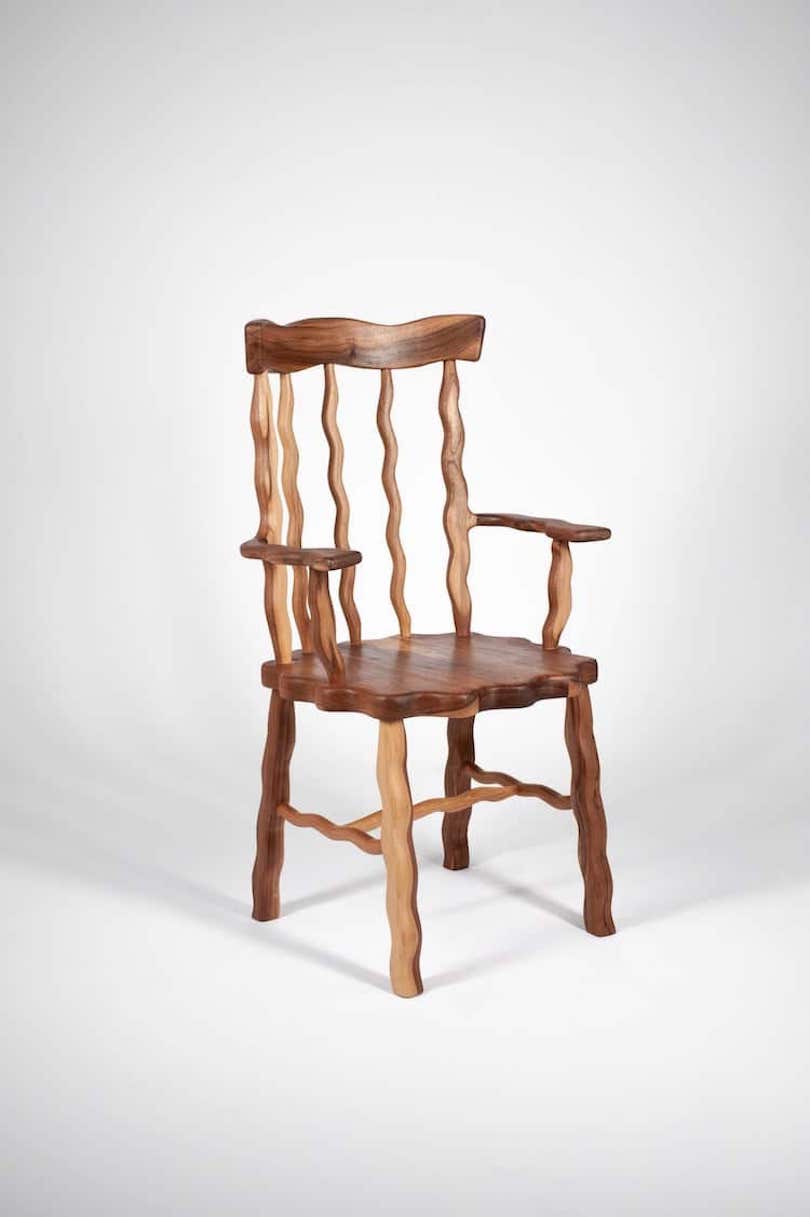 After becoming an internet sensation on Twitter, there have been several interpretations of this wiggly design. For instance, radio frequencies, water waves, fearful chairs and more. There are various interpretations of these chairs by Twitter users.
Different Finishes & Price
According to us, it seems as if the chair is kept in water and seems to be moving if we scroll the image up and down. If you want to bring this wooden chair to your home, you can choose it in various wood finishes – oak, ash, and walnut. US-based customers can buy the chair through The Future Perfect at its starting price of $2,090. If you are located in the UK, you need to purchase it from the duo's official website. Also, find out more about their furniture pieces on Instagram.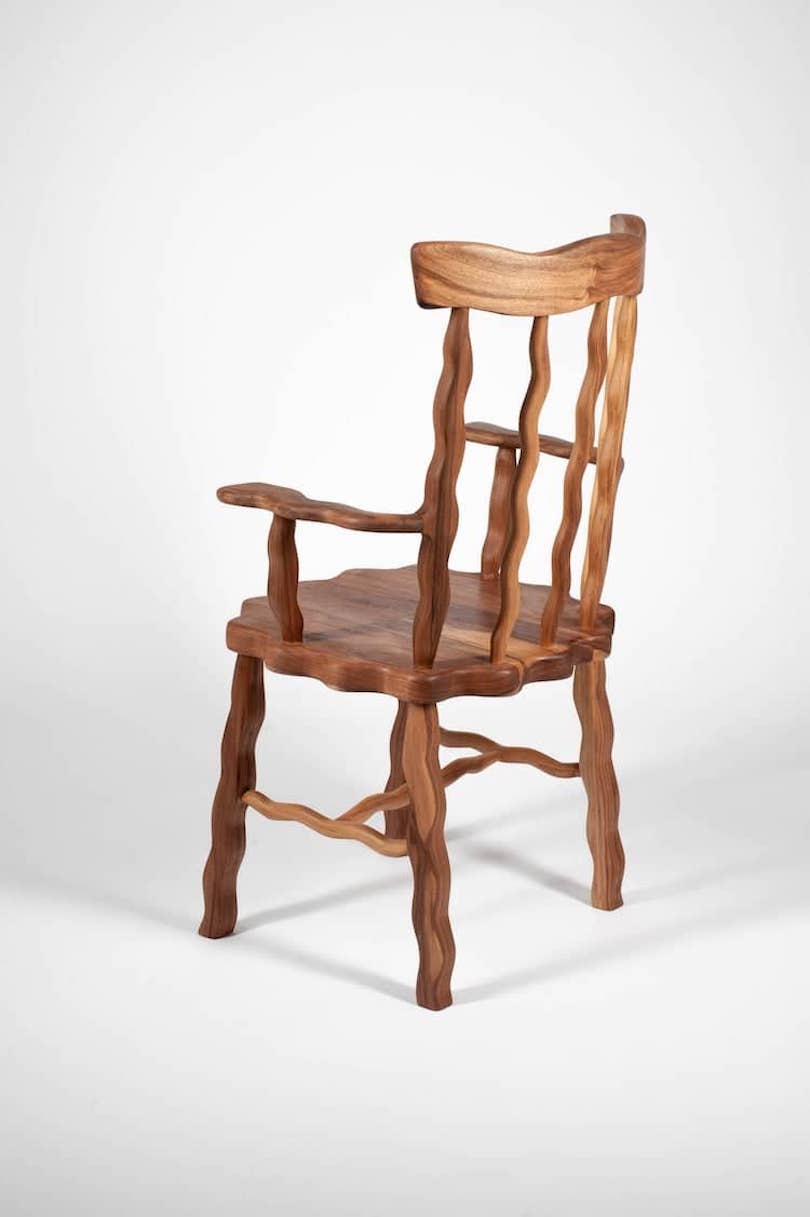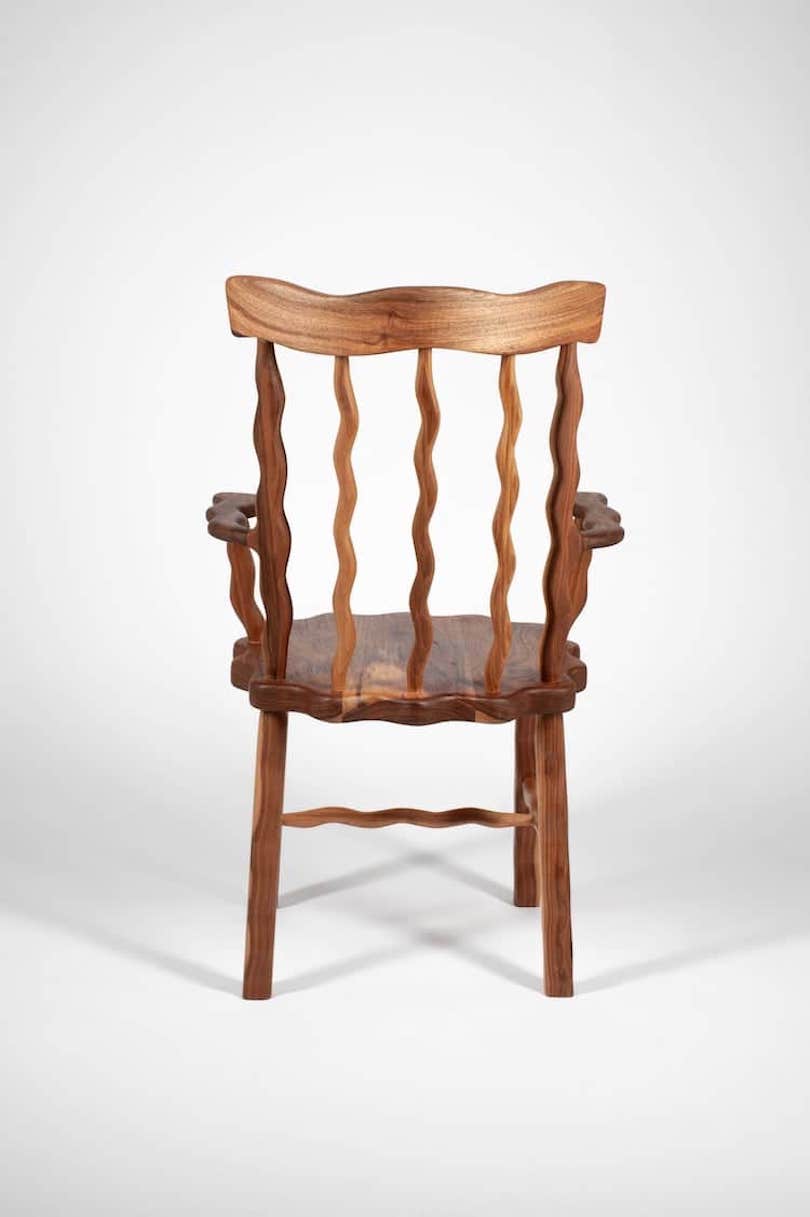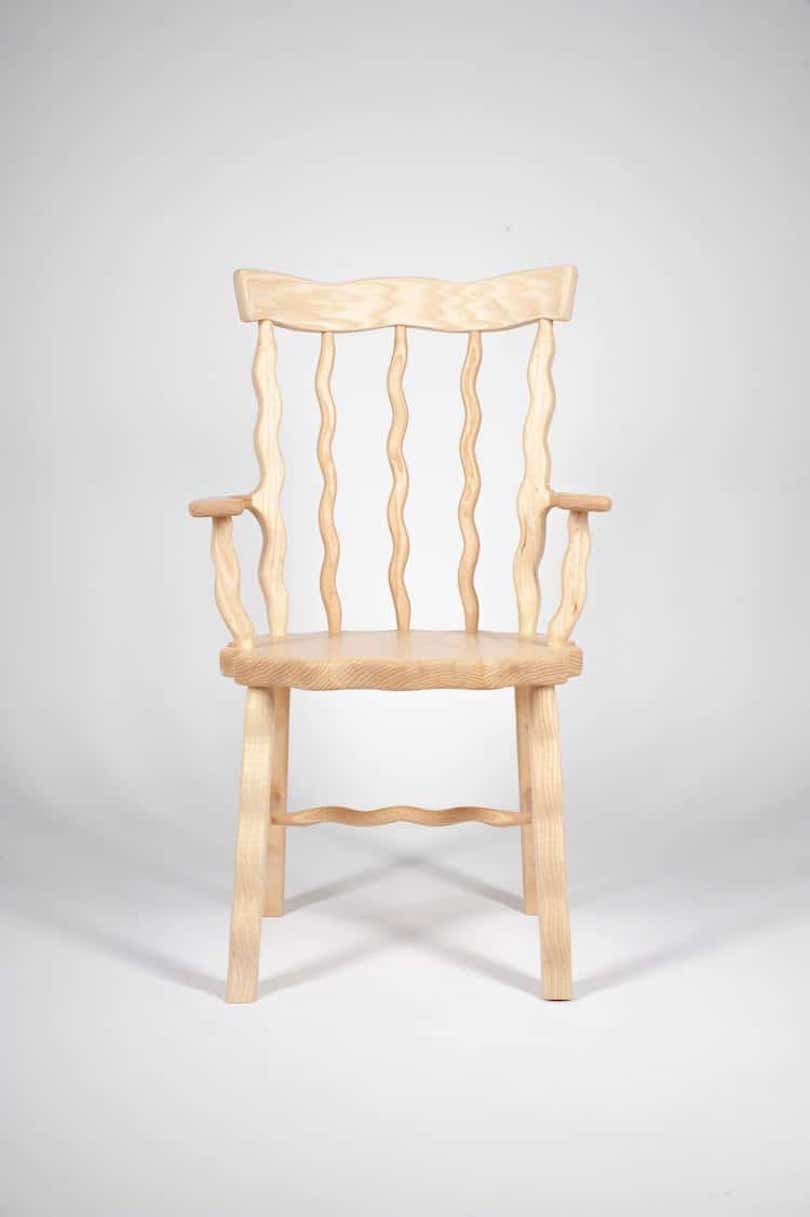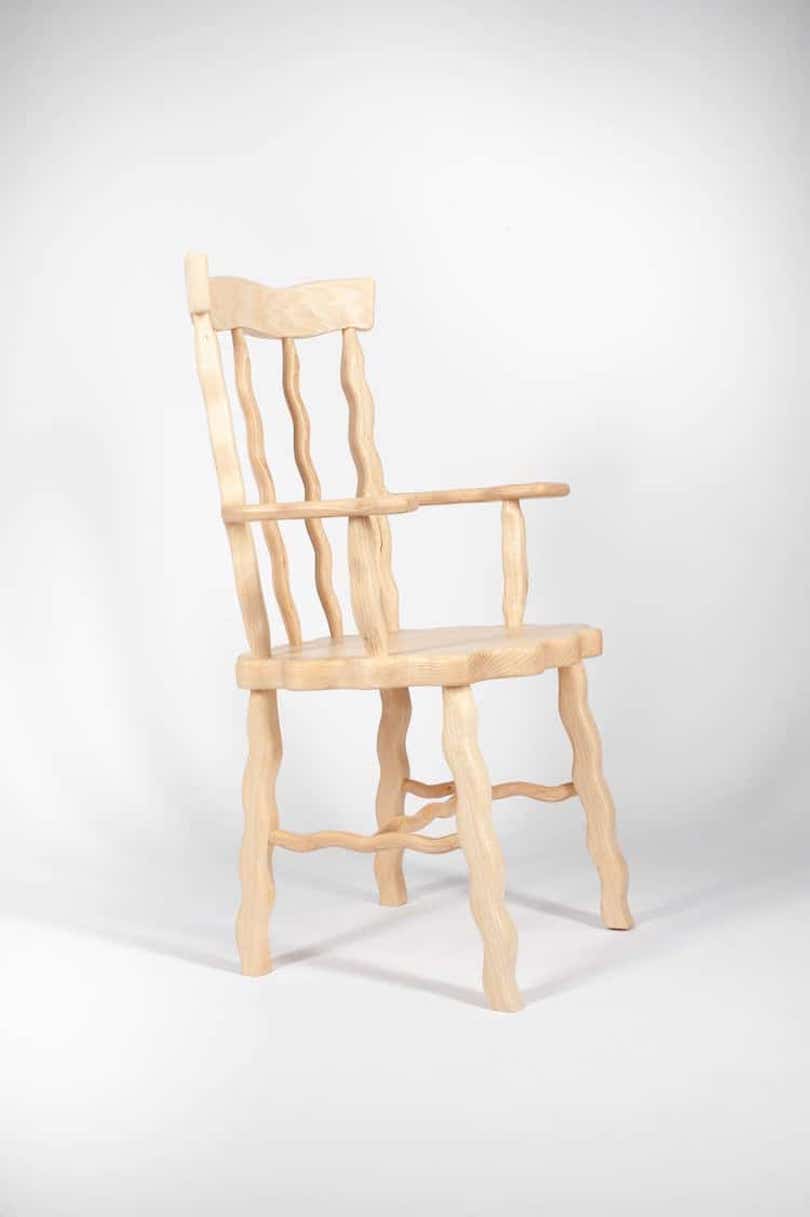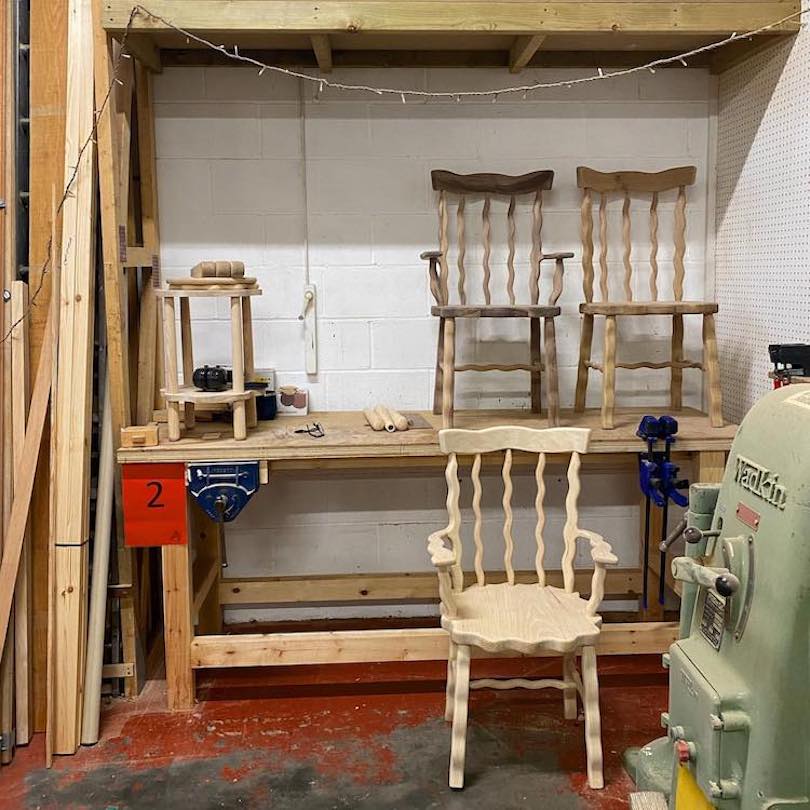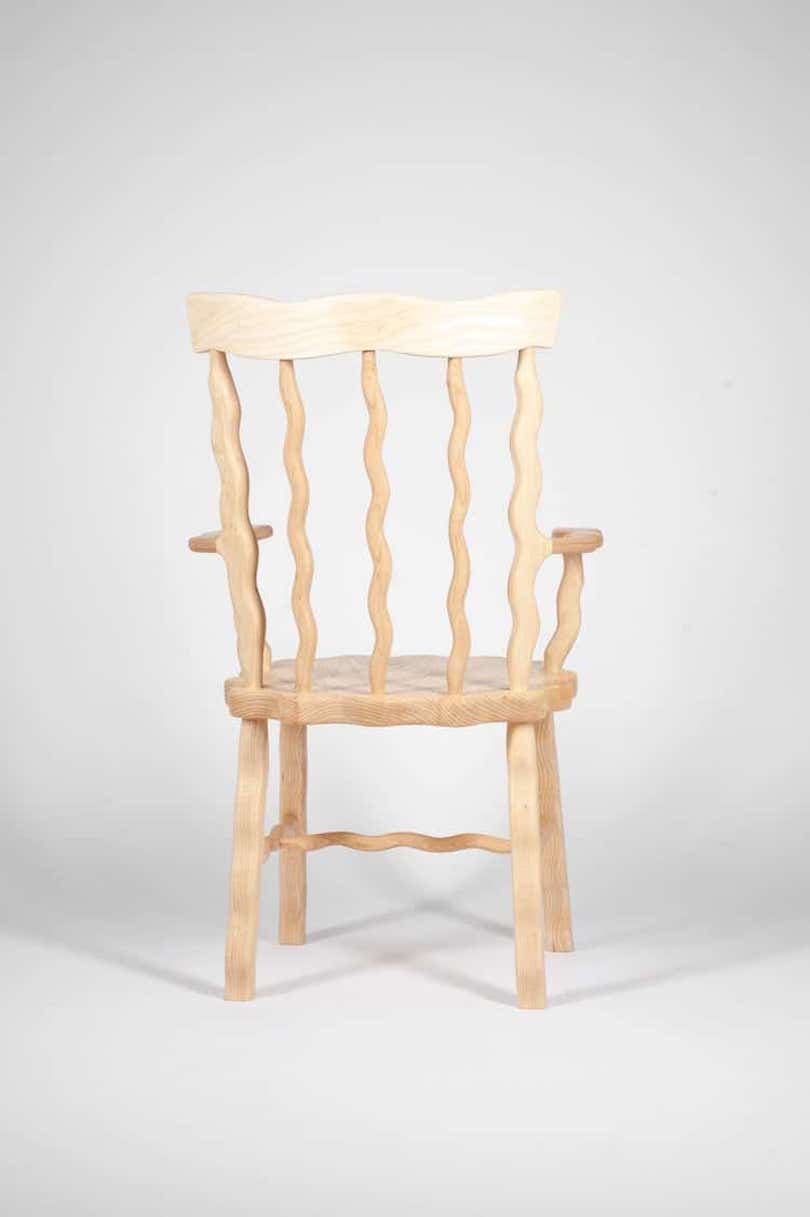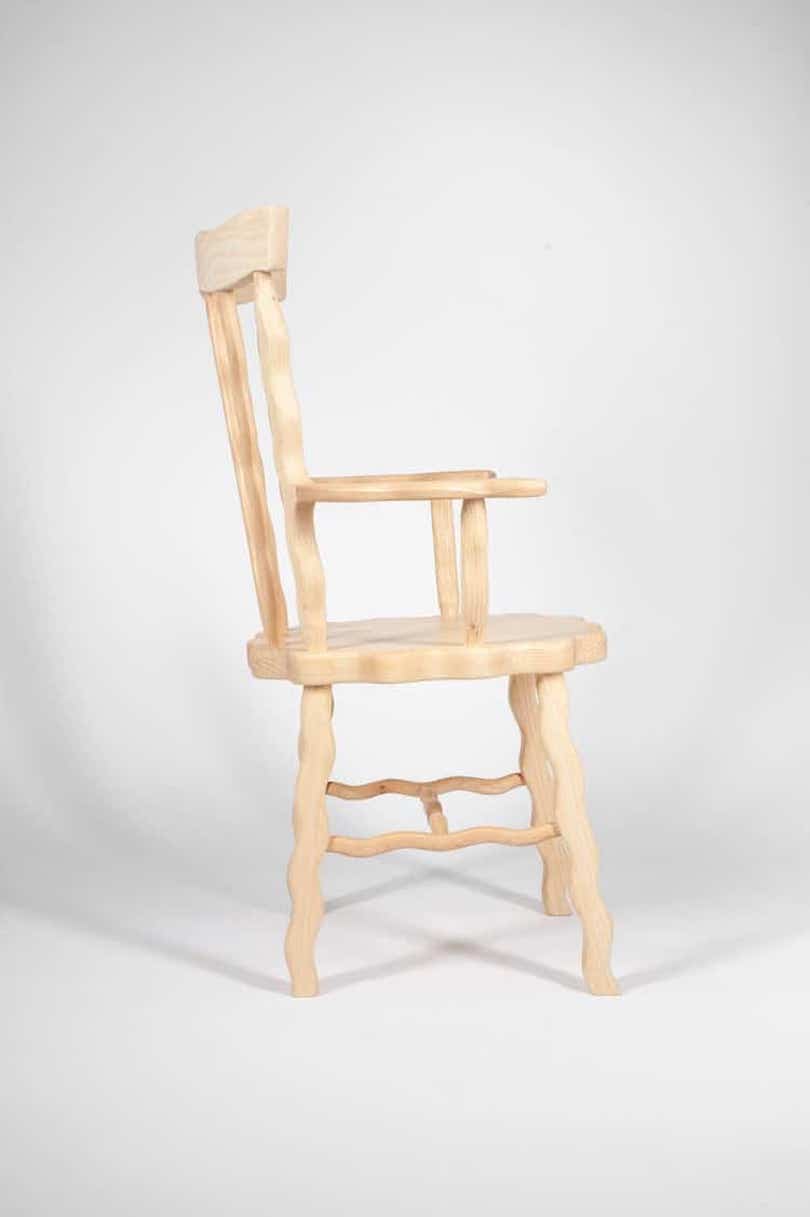 Via: MyModernMet