Summer Home Decorating Ideas 2021 For Refreshing Makeover
The home decor trends keep changing with every season. And, 2021 is no different. If you are looking for summer home decorating ideas for 2021, you'll find more minimal. Also, add some vibrant hues as part of the home interior. Even lightweight lampshades and big windows for natural light are great options. These elements give perfect vibe for stunning summer home decorating ideas.
The furniture and accessories consisting of wood, metal, and plants are great for adding warmness to a home. So, don't get scared of using wooden or rattan accessories and furniture in your home.
You may even think of adding luxurious touches with natural materials, such as marble, limestone, green plants, and more. With natural or artificial plants in the corners of your room, you can elevate the look of your home interior for summer.
How to decorate a living room in summer?
Are you looking forward to matching your home with the summer season? If so, you need to consider some amazing summer home decorating ideas 2021 to give your living room a refreshing makeover. Keep in mind the summer design trends of this year, we are going to share some fun and easy ideas to decorate your living room for summer.
Some ideas to consider are:
* The key to a summery and bright living room is incorporating light and bright hues. You may even choose light fabrics for accessories and furniture.
* Do not neglect the greens! You can add some indoor plants in your living room on the corners or tables. Also, include fresh hydrangeas in the main living room for a refreshing vibe.
* Also, add few wooden touches to warm up the living space. Plus, add a comforting and inviting atmosphere for space.
* Even some artwork is a great addition to a living room. You can hang or showcase some art pieces onto the walls of your living room.
* The scented oils and candles are a great option for the beachy summer season. It can perfectly finish off the living room decor.
How to decorate the front porch for the summer of 2021?
The summer home decorating ideas 2021 for the front porch depend on the porch's style. Whether, it is rustic, chic, traditional, or modern, the area must feel welcoming and well-decorated. The best way for inviting your guests to your summery home is by decorating the front porch with the right accessories and furniture.
You can change the pillows and linens into something bright and light-hued. Also, seek colors that give summer vibes. And lastly, place some potted greeneries next to the door or hang them on the ceiling to lighten anyone's mood. For early evening or afternoon, you can add some fairy lights or candle lanterns for more welcoming touch around the front porch.
Summer Home Decorating Ideas 2021
The summer season is a good excuse for giving a big makeover to your abode. But if you need inspiration, here we have listed some amazing summer home decorating ideas 2021. These ideas are easy to incorporate into any modern or traditional style home.
1. Touch of blue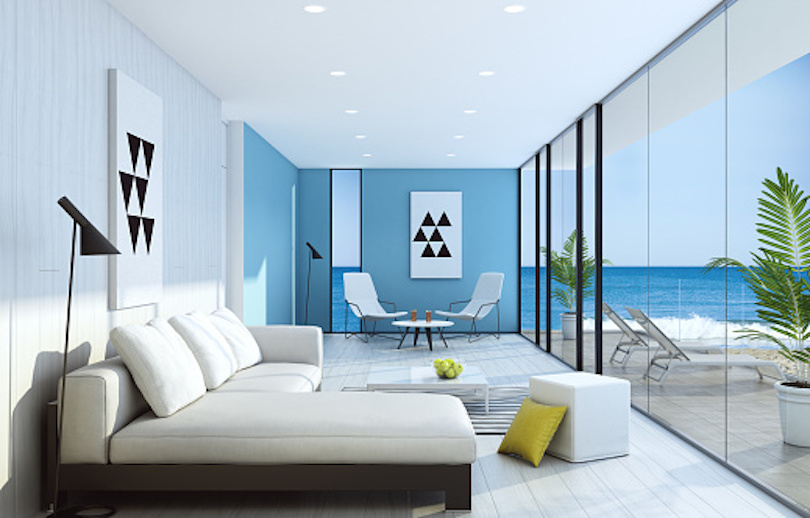 The color of bright skies and sandy beaches is a stunning blue. There's no surprise even popular interior designers chose blue as part of the top summer home decorating ideas 2021.
We choose rich blues for your accent wall in a living room or considering lighter blue linens for couches or decor pieces. All these look amazing when added with a white background. It will give your home a graceful and lighter feel.
Are you a minimalist at heart? If so, you can choose bright cobalt blue in the interior for bringing vibrancy to your living space. It is best to add this bright hue in decor as a constant reminder of bright skies, sandy beaches, and the sun kissing your skin.
2. Minimal decor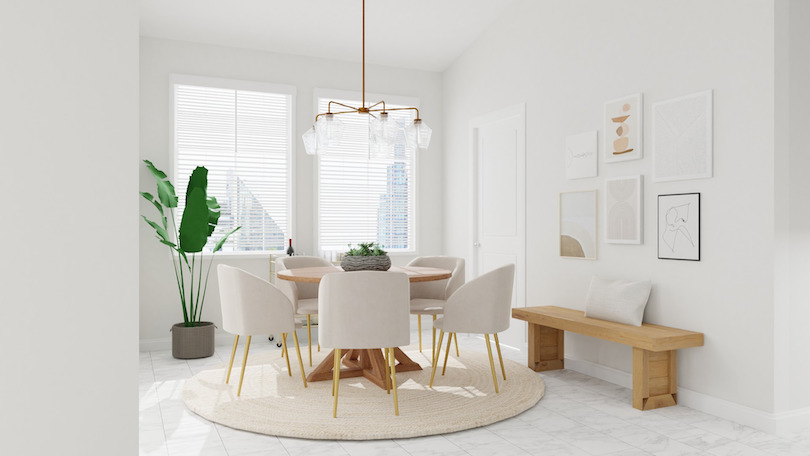 It is not the first time when the minimalist decor is on the home decor trend. And, surely it's not the last time! When it comes to minimalism, the style is all about seamless structures, clean lines, and stylish designs.
Interior designers, on the other hand, are building on the recent success of minimalism to create a more meaningful design. The latest design is both clean and useful. Minimalism is more than just a bunch of empty rooms. It's always changing to incorporate more sunlight, natural foliage, pops of color, and other elements.
Even in the dead of winter, when the sun decides to honor you with its presence, a basic design will ensure that the light shines through. So, you get a preview of the upcoming summer.
3. Neutral summer home decorating ideas 2021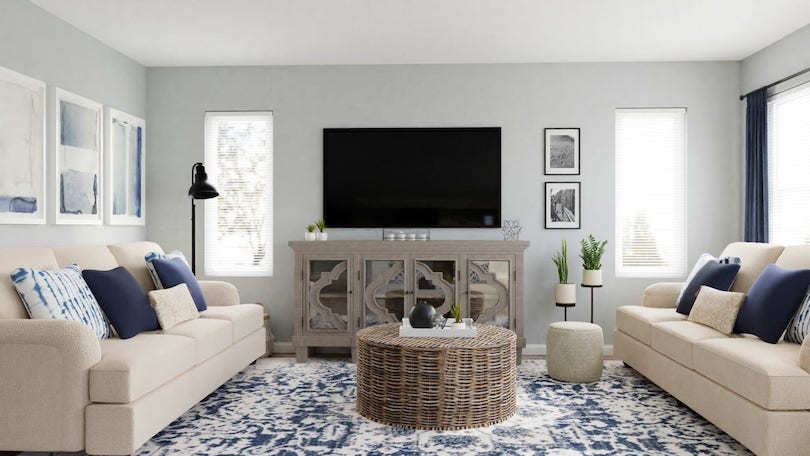 Summer beach houses are typically decorated in white, ivory, pale grey, and beige. Neutral hues, on the other hand, are beautiful all year, which is why they're one of the top interior design trends for 2021.
The thing about neutrals is that they provide a great backdrop for any color scheme you pick. But it remains to stand on its own. White couches and gauzy drapes never go out of style. Plus, taupe-y tones of grey and beige on your headboard or nightstands work remarkably well.
It becomes extremely simple to include a splash of color into your design at any time. Simply change out decorations like throw pillows, rugs, blankets, and vases as your tastes change. Your neutral furniture will serve as a lovely backdrop for those vibrant colors.
4. Make a statement with decor pieces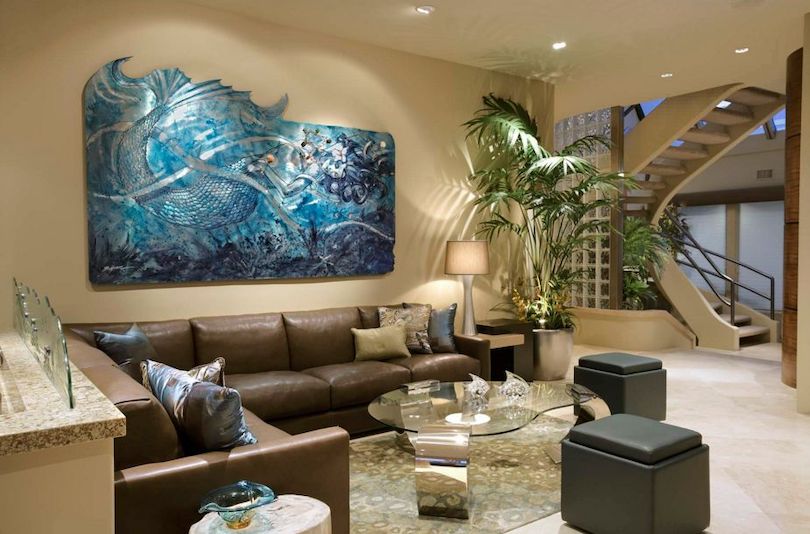 In the summer of 2021, this current interior design trend will make a significant comeback. The popularity of bold statement pieces has been slowly expanding as more individuals opt for an open space concept and basic style.
It serves as a terrific focal point while also displaying your eccentric tastes. After a visit to your home, your visitors will undoubtedly feel like they know you a little better. And, isn't that the beauty of interior design? With a statement piece, you will have a conversation starter. Plus, it will also serve as the focal point of your gatherings with family and friends.
5. Add more natural elements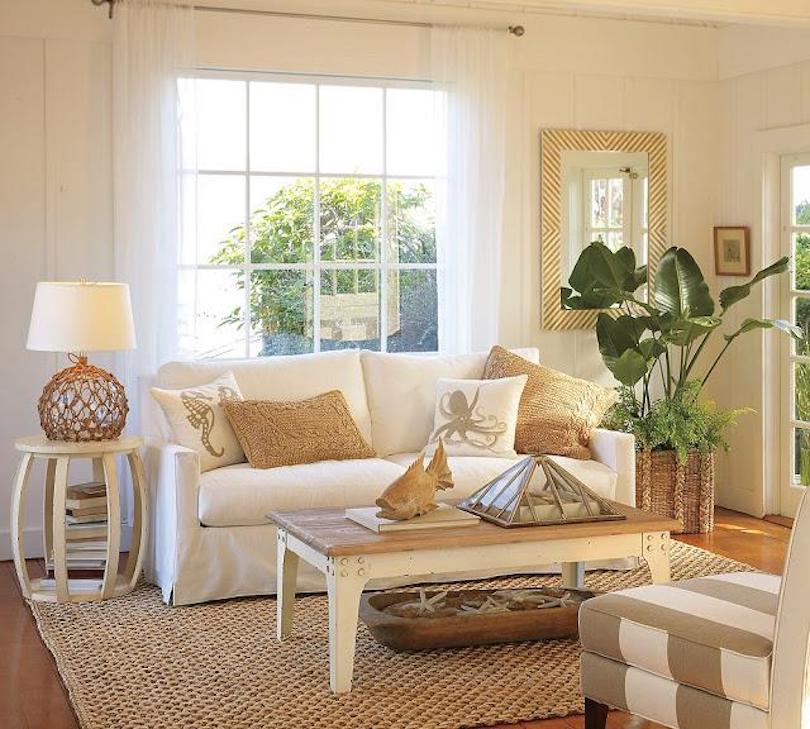 This is one of the most timeless summer interior design trends! People these days are also referred as plant parents. The pleasure of assisting a plant in its development is very rewarding.
Greenery is a large component of bohemian design. Adding plants and succulents to your decor can completely transform your space. Unless you wish to stay up with seasons and trends.
In this case, you can add artificial plants that are well suited to your needs. But, we recommend going for the real thing. Don't you think a fir tree would be more fitting for winter than a fiddle fig leaf? You can easily change up your plants depending on the season, and imitation plants are becoming more realistic as time goes by.
6. Use airy fabrics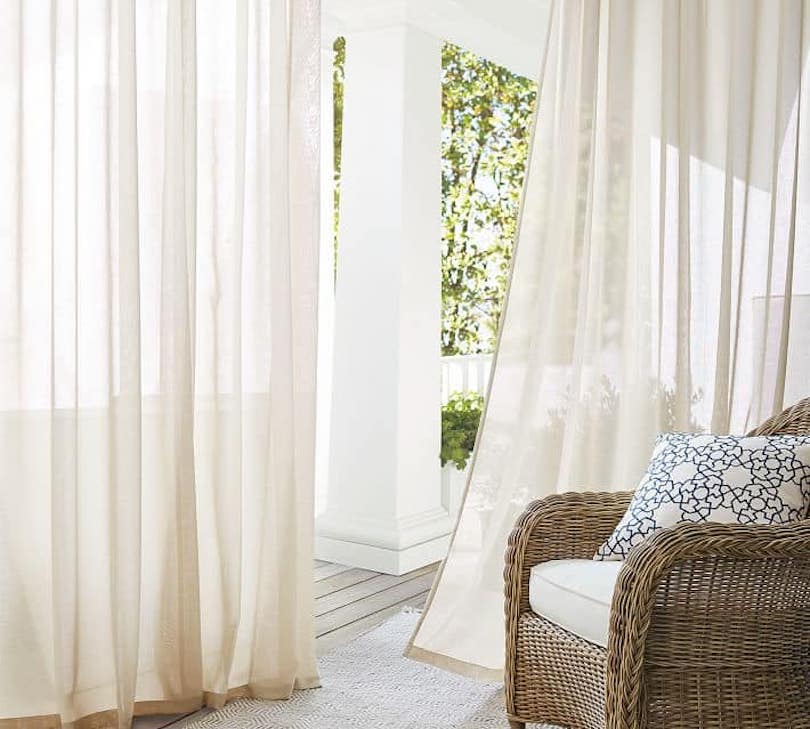 Light, breezy fabrics are typically associated with times when the windows are good to open. You can do so throughout the year as well. Curtains and throw blankets are the best way to do this. Choose throw blankets composed of a lighter material, such as linen, to give the comfort you need. But yet looking casually draped over your couch.
To get that breezy atmosphere in your house, search for materials like cotton voile, sheer silk, flax linen, or something similar for curtains. Here's a suggestion. Sheer curtains are always a good choice. They give a room a bright, airy feel, making it appear larger and clutter-free.
7. Opt for natural wood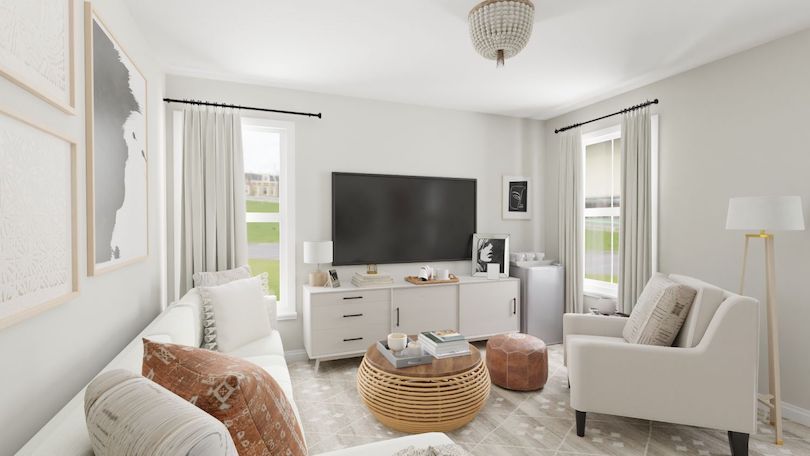 Rattan, wicker, cane, and other woods with similar hues can add a bohemian and summery atmosphere to any area. Although boho decor is most strongly linked with summer. We are here for reminding you that it is useful all year round.
The light tones of these natural materials add elegance with no gravitas and heaviness associated with richer, darker woods. This means you can easily integrate a minimalist style into your house. Meanwhile, it maintains an airy, spacious sense by employing lighter hardwood pieces such as cane or rattan.
Because the style incorporates both of the aforementioned trends, it's simple to keep the same furniture and other decor pieces year after year.
8. Bring in the sunshine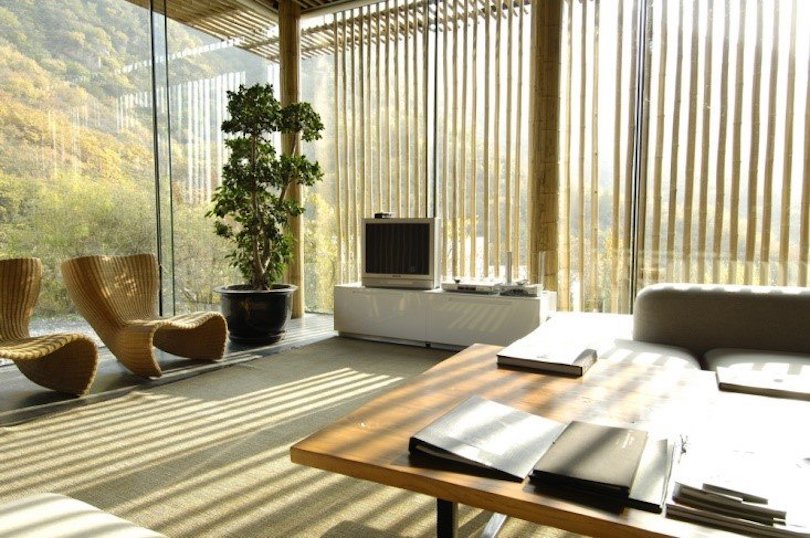 The natural light that floods your area throughout the summer is the most enjoyable element of the season. Homes with an abundance of natural light are the most important interior design trend this year.
While having your windows open or installing sheer curtains is not easy if you don't own the space you live in, you optimize the light streaming in and keeping them open. If you own a place you live in, though, choose large windows to assure that your space is always lit by natural light.
Large windows help to let in as much light as possible. If you're renting a space, choose lights that simulate natural light to make it feel more inviting. Warm, fuzzy bulbs may mimic the appearance of natural light, making your room feel bright even in the middle of winter.
9. Stunning summer outdoor lights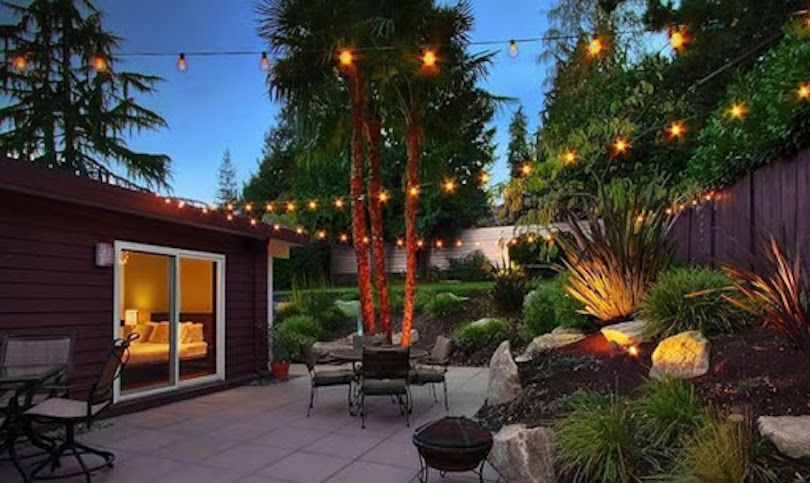 This mid-year, choose some spectacular outdoor lighting for your porch. It is also a good idea to use solar-powered lighting. To decorate your open-air environment, you can use solar-powered votives or solar-powered strings of light.
When the sun sets, these lights transform the votive holders into brilliant lamps. The sun-oriented string lights also provide enough light to illuminate your outdoor space.
These lights are wonderful choices of beautiful summer outside lights. You can use them for a get-together setting or created a relaxing deck setting for your family.
10. Tissue paper lamps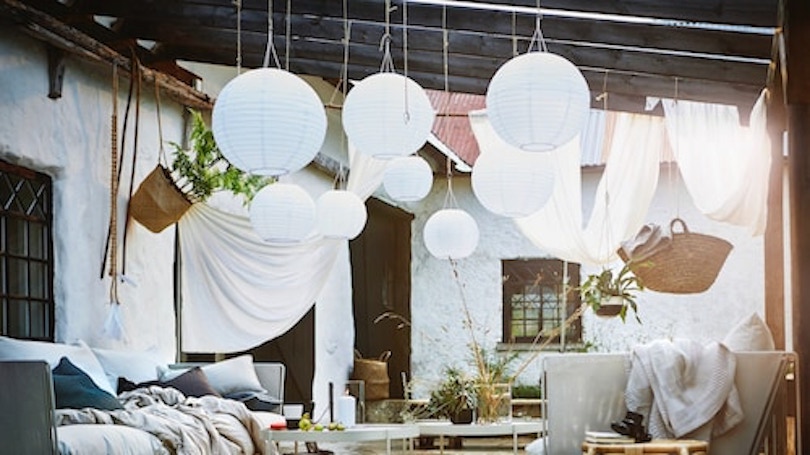 These lovely tissue paper lights are not only lovely to look at. But they are also simple to create. These colorful summer arrangement paper lights will add a touch of shading and a touch of Japanese elegance to your home. Everyone in your family will enjoy this simple project.
To begin, collect a few of those white paper lanterns. For your late spring light, choose vibrant yellow, orange, or pink-hued tissue sheets. These vibrant summertime lamps are perfect to use both indoors and outdoors. These lamps are perfect for a party with a mid-year theme.
Need More Inspiration?
Do you like any of these summer home decorating ideas 2021? If so, you can incorporate them into your home for a perfect summer vibe. Apart from that, do check our blogs on "Recycling Ideas for Home Decor" and "Top Interior Design Trends For Your New Home in 2021." You'll certainly feel more inspired for a happy summer home makeover.