When is Boss's Day 2022 – 2023? Let's Find Out
Boss's Day 2022 celebrations are on October 16 every year in the United States. However, it is not a federal holiday. It is a day is to honor all employers. It's a moment when workers may show their appreciation for their managers. They also express their gratitude for their kindness and fairness throughout the year. The significance of this day is to improve the ties between employees and employers.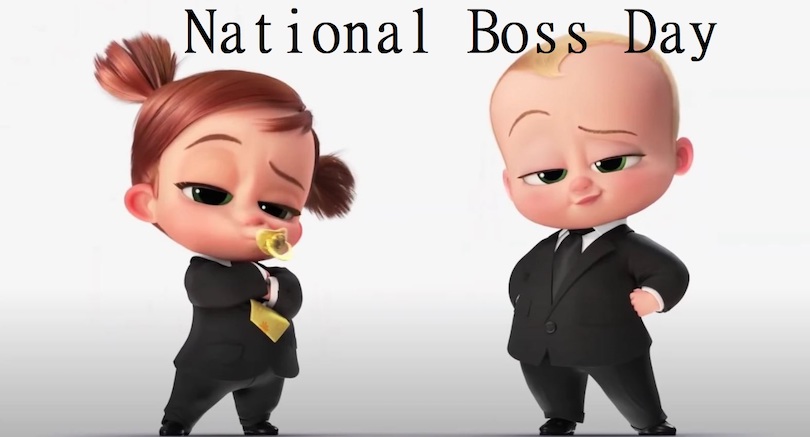 What is Boss's Day 2022?
This year, Boss's Day is on Sunday, October 16th, which is day 290 of the 2022 calendar year.
History of Boss's Day
The origins of Boss's Day 2022 dates back to 1958, when Patricia Bays Haroski, then a worker at State Farm Insurance Company in Deerfield, Illinois, created the idea of National Boss Day. Patricia Bays Haroski registered the day with the US Chamber of Commerce that year. She chose October 16 as the special day because it was her boss's and her father's birthday at the same time. Otto Kerner, the governor of Illinois, supported Haroski's registration four years later in 1962 and formally declared the day.
Not just the US but other nations, like Australia, India, and South Africa, are also celebrating the Boss's Day. However, opposition to the "celebration" of Boss's Day 2022 has been growing. Those opposed to this day generally agree that employees shouldn't feel compelled to honor or buy gifts for their superiors who typically earn more money and hold more authority than they do and that any gifts or expressions of gratitude at work should come from the company to the employee.
Boss's Day Traditions and Customs
Give your boss a lovely card on Boss' Day or simply swing by their office to express your gratitude for all they do. Boss' Day might be a fantastic chance to find out exactly what they do each day to keep your company running smoothly. If you realize that you can understand what their work entails or what demands.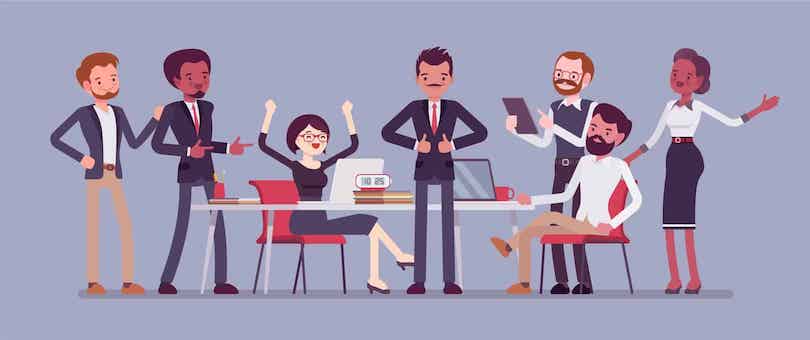 Boss's Day is a day for workers to show their appreciation for their managers. Employees can give them parties to strengthen their working relationships. Boss's Day, sometimes known as National Boss Day, is an annual celebration, however, it is not a national holiday.
Take this opportunity to express your gratitude to your supervisors for helping to give leadership, direction, and confidence at work every day. Custom challenge coins for businesses are becoming a well-liked strategy for promoting motivation and togetherness at the workplace. It works great as a team-wide or individually expressed thank you to the boss. On either side of the coin, you can include any kind of humorous comments, a cartoon depiction of your boss, or well wishes for the business.
Boss's Day Facts
The Dutch word "baas" is where the word "boss" first appeared. The term "master," baas, was basically to refer to the ship's skipper.
The words "boss" can also indicate "swelling," "top-class," or "cow/calf."
In American English, the term "boss" first appeared in 1625 as a substitute for the word "master."
Boss's Day greeting cards from Hallmark weren't released until 1979. Today, there are more than 56 distinct boss-honoring cards available.
The well-known songs "Big Boss Man" by Elvis Presley and "I Love My Boss" by Moxy Fruvous both make boss references.
In Canada, one of the former Moxy Fruvous members has been charged with the crime of mistreating female interns and employees in 2014.
In a poll done by Yahoo in 2008, it was found that 43% of the workforce disapproved of their boss's management style.
People don't leave firms; they leave managers, according to a common adage.
In a survey, almost 86% of Americans praised their managers, while 32% acknowledged defying their commands.
In the US, there are thought to be 11 million persons employed in management and supervisory positions.
On Boss's Day, some people give their bosses presents to demonstrate their thanks, such as business cards, flowers, or gift certificates.
Approximately 40% of all bosses around the globe are women. Only 12% of American corporations are led by a woman.
Employees are expected to appreciate their superiors by avoiding conflict with them on Boss's Day.
In the United States, the surname "Boss" ranks 3714th in terms of popularity.
In the 1950s, the term "boss" gained use as a slang term indicating excellent or first-rate.
A well-known singer and songwriter, Bruce Springsteen earned the nickname "The Boss" throughout the course of his career.
Boss's Day is a divisive occasion. Some people disagree that workers should respect their superiors.
Flowers, cards, gift certificates, baskets, lunches, business stationery, plants, wine, and chocolate are all suitable options for boss's day presents for women.
Men can receive cards, gift certificates, work supplies, lunches, golf gifts, whiskey, cigars, pencils, mugs, or even sports memorabilia as boss's day presents.
Employees don't have to offer their employer a present on Boss's Day.
Now, other countries like Australia, South Africa, India, Ireland, and Canada also celebrate Boss's Day.