Woud Arc Table Keeps Clutter at Bay Under Its Rotating Tabletop
Need a minimalist coffee table for your contemporary living space? We suggest you consider the Arc table by Copenhagen-based brand Woud. The name of this table comes from a mathematical concept of a curve combining two points to form a circle. This table also invites the user for making use of the basic functionalities. You can use just a finger for turning the upper tabletop. Just keep it open for displaying your favorite things or close this lid for keeping the mess away.
Arc Table by Ditte Vad and Julie Begtrup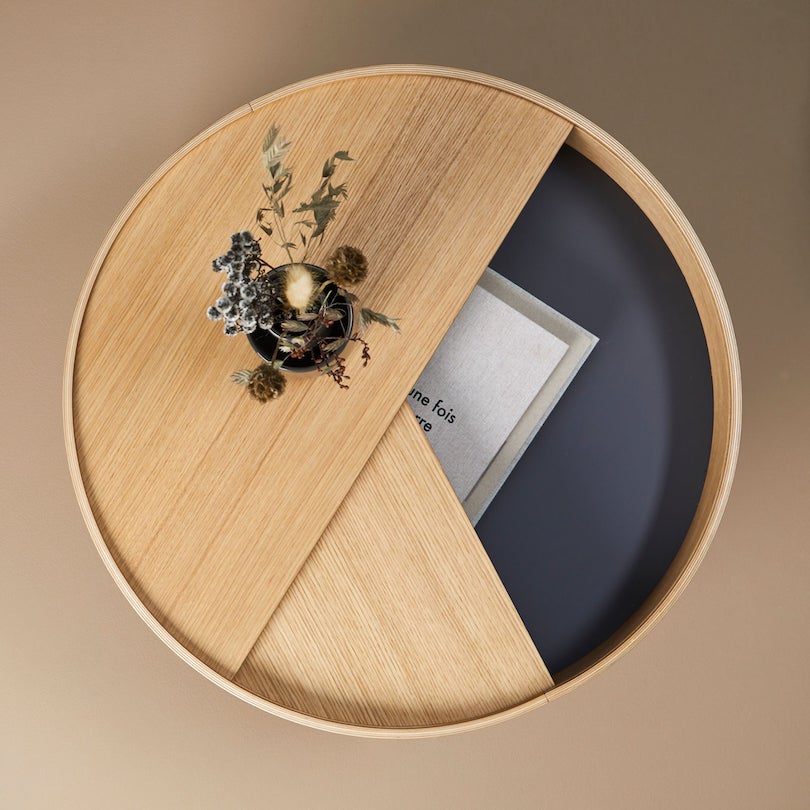 Created by two Danish designers, Ditte Vad and Julie Begtrup, the arc table boasts a design with a dynamic interaction between its user and the layout. Vad and Begtrup studied together and later found that they share the same aesthetic sense and views on materials and designs. With the same belief in their minds, they got an opportunity to enhance the surroundings to make functional and honest designs. All this makes a perfect design that enables the users to interact with it in a subtle but practical way.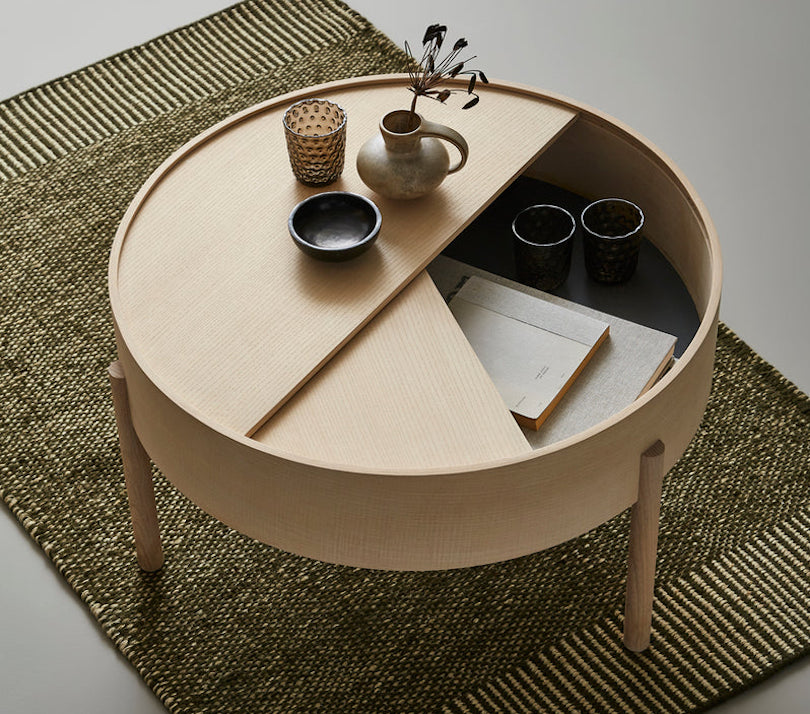 The surface within the storage space of this table comes covered with a nano-laminate. This smooth interior complements the ash wood. Meanwhile, the three-legged construction adds a light and playful touch to its geometric design. With its subtle design and slender legs, this minimal table would be an ideal centerpiece for any room.
Finishes & Price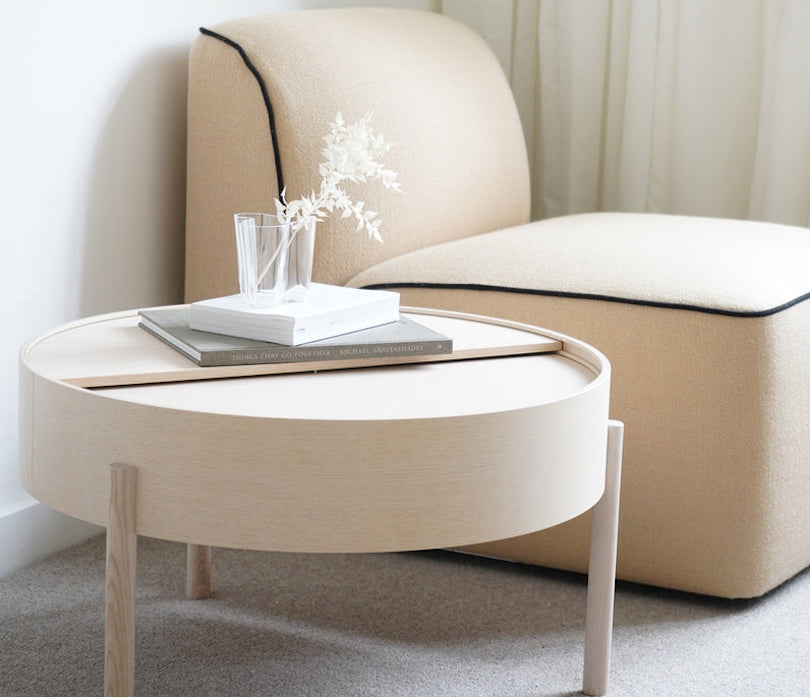 Measuring around 66cm in diameter, the table comes in multiple sizes and finishes. So, you can choose the one that complements your living space. You can buy it from Finnish Design Shop for $733.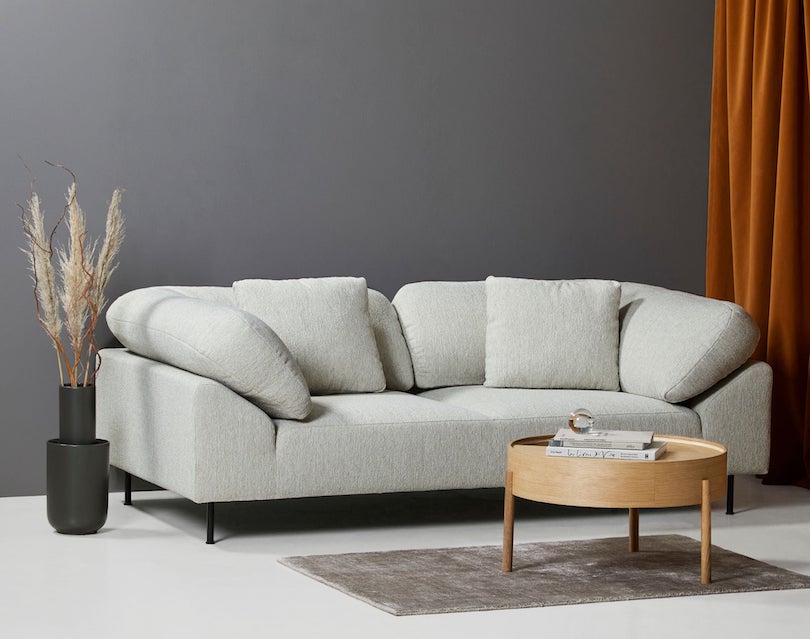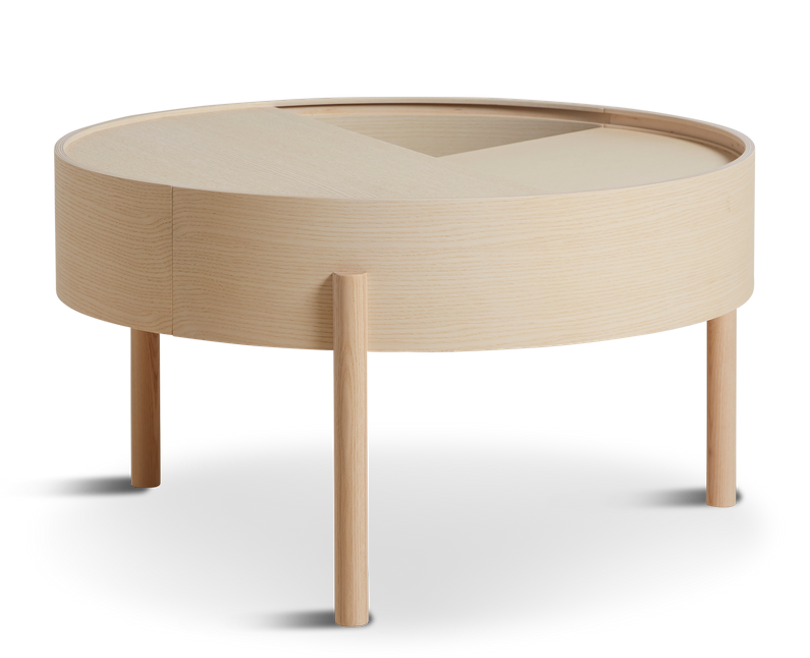 Via: CuratedMint