Cheap Decorating Ideas for Living Room Walls
Are you fed up with looking at the same dull walls in your living room? Why not give them an interesting touch with some elegant wall decor. Since living rooms are great for creating a good first impression, it's best to let the walls of this room reflect your personality. But that does not mean that you have to put a hole in your pocket for stunning living room wall decor. In this article, we share with you a few creatively cheap decorating ideas for living room walls.
Whether you are a fashionista, travel buff, or bibliophile, there are various ways to deck up your plain living room walls. Just take it as a blank canvas and accessorize it with creative and striking masterpieces that make your living room unforgettable. Confused? Wondering how to decorate your living room with simple things?
Here are some creative and simple ways to give your living room walls a stunning makeover:
Large Artwork For Wall Decor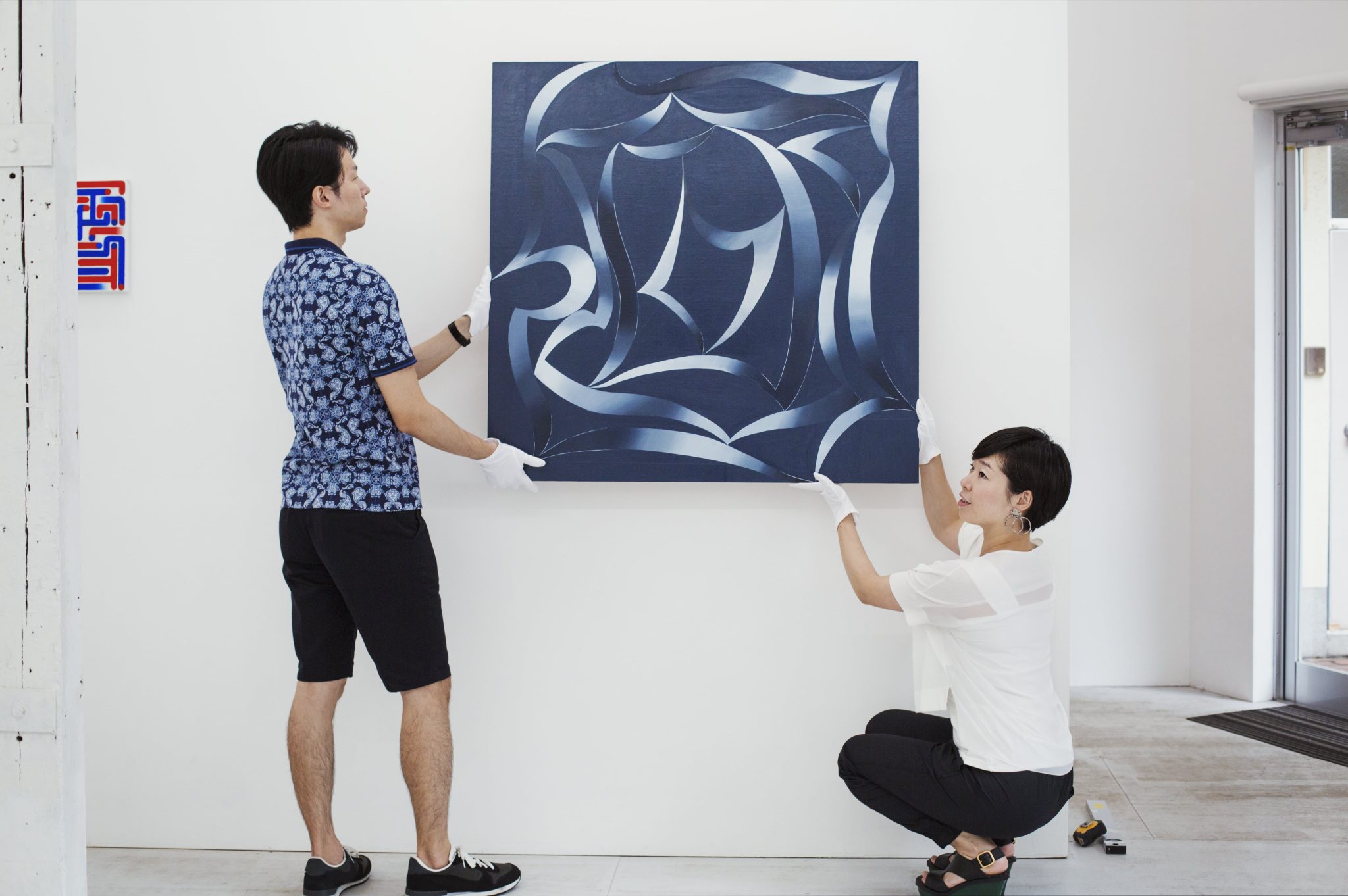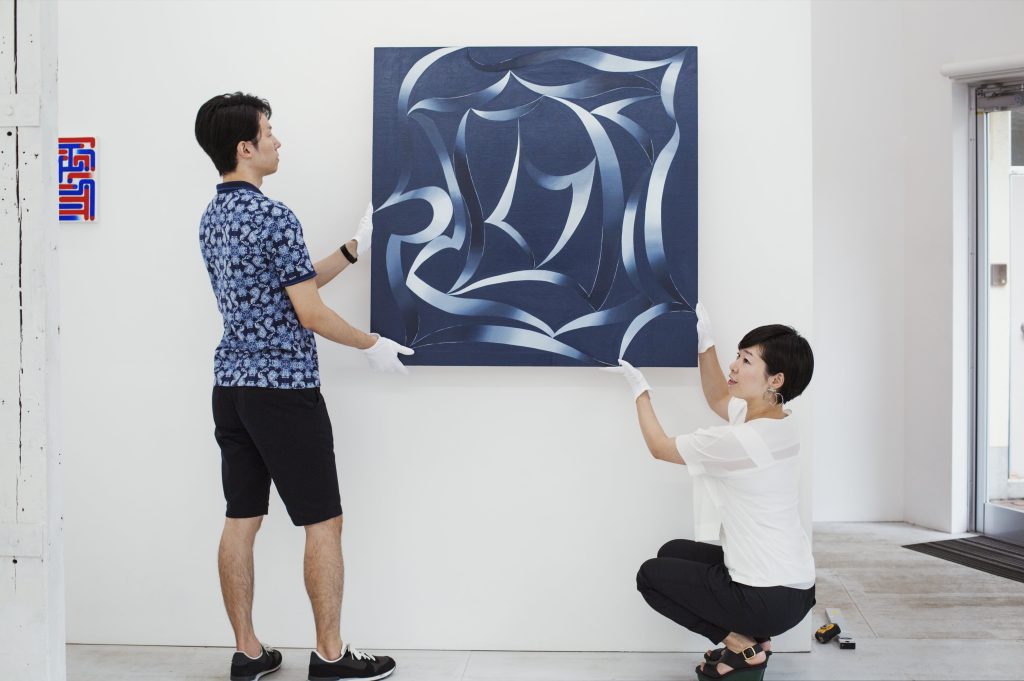 If you are an artist, you let your imagination run and create a large artwork for living room wall decor. You simply need to buy a large canvas and use your old paints to create a DIY masterpiece. This way, you don't even have to spend too much on a decor piece for a living room wall. Your large painting will be the centerpiece of a living room wall and it will magically unfold its charm into the space. You may choose an abstract painting or a simple black and white painting for the decor. It all depends on your taste and preferences. But we bet that a self-made art piece can beat any expensive wall decor item on the market. After all, it shows your creative and fun side while sprucing up your living space.
Use Shelves For Wall Decor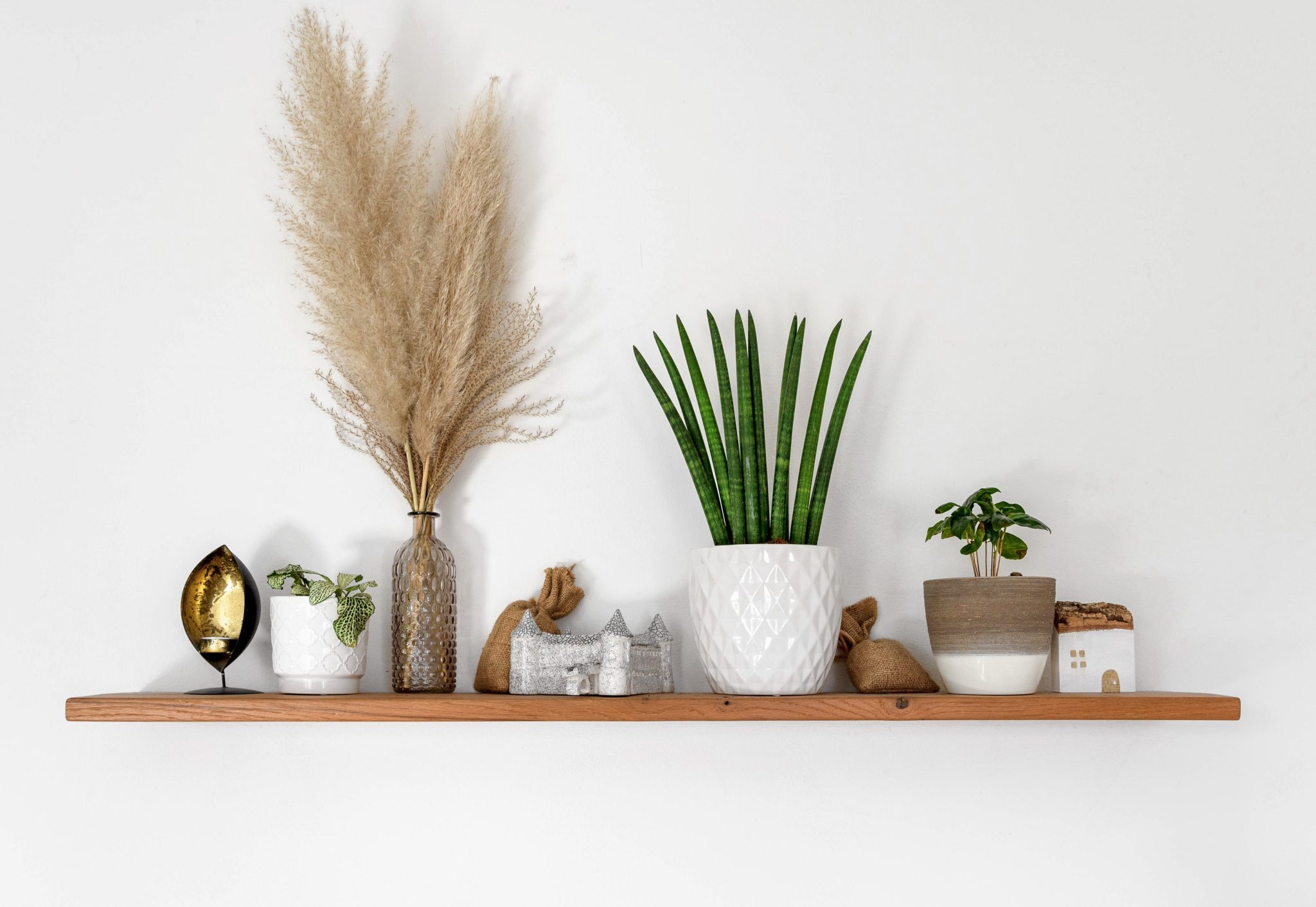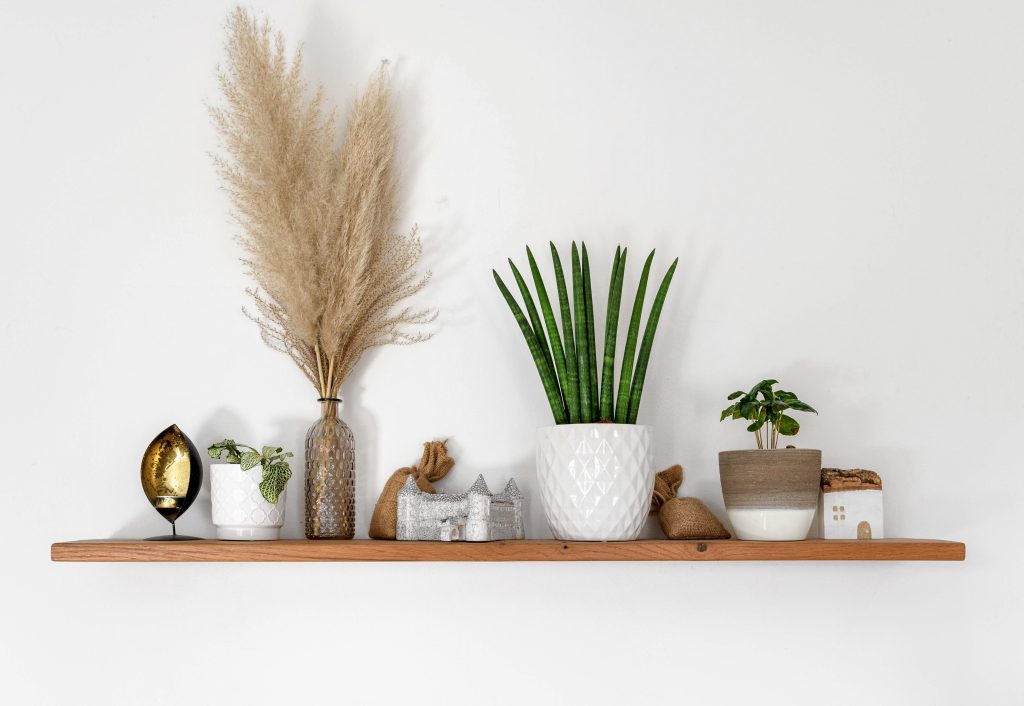 One of the modern living room ideas on a budget is to use shelves as wall decor. You can simply display your collection of books on it. Or add some decor pieces along with your favorite books. Along with a vanity, a floating bookshelf lends an interesting touch to otherwise blank walls. Not to say, it makes your house appear more tasteful and cultured to your visitors.
Form a Splendid Gallery Using Old Photos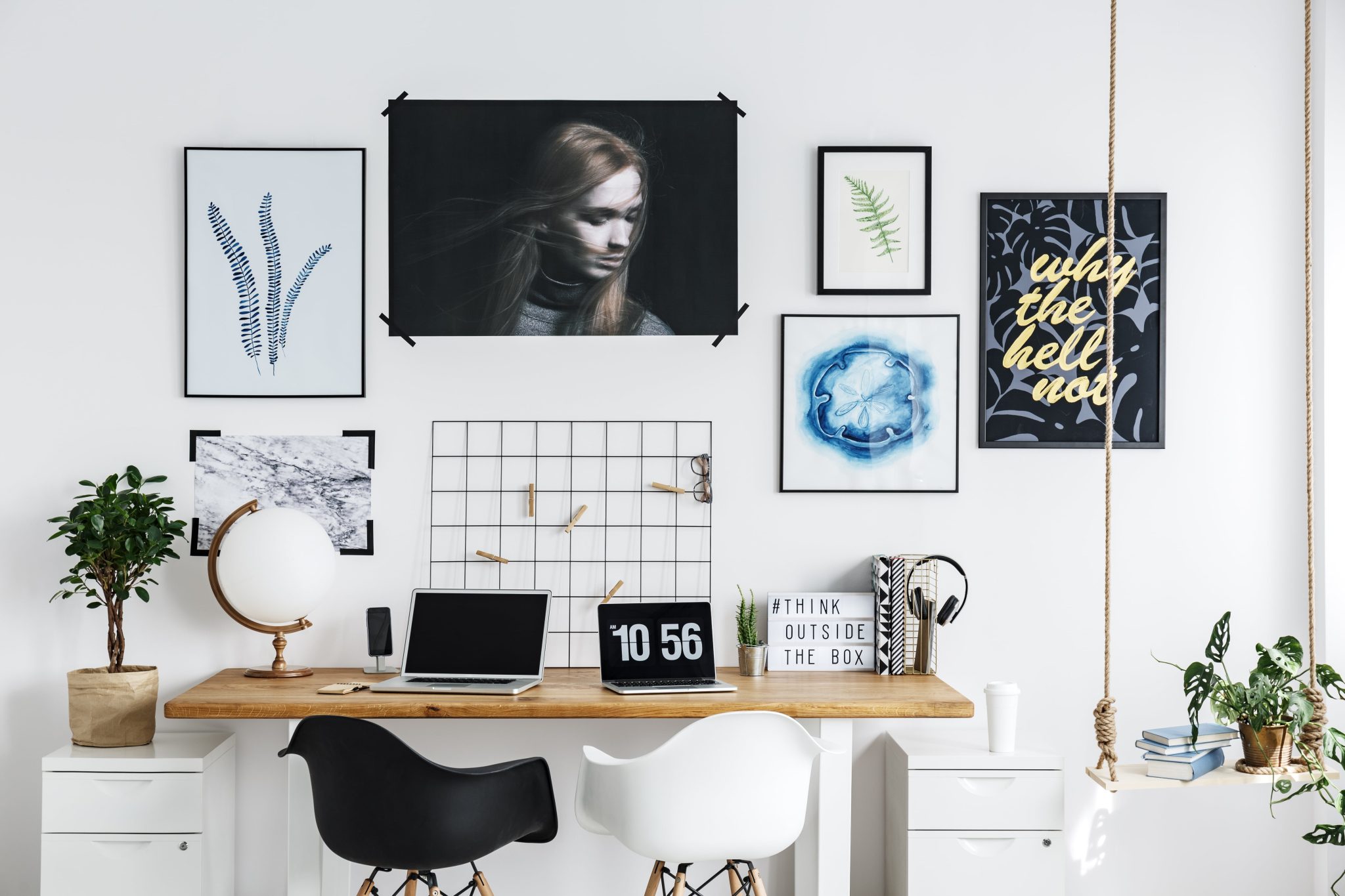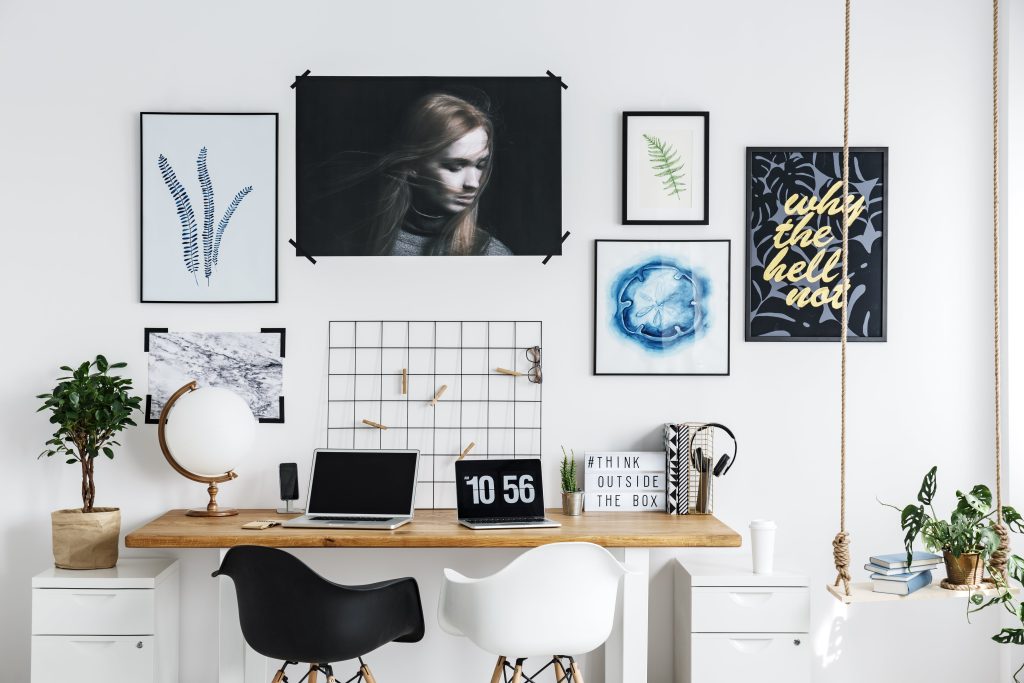 How about creating a wall gallery in your living room? Revamp your living room as an art space with some old photos of yourself or some simple but effective art pictures. Display the framed paintings, posters, wall hangings, and photographs to give your otherwise dull walls a new life. Want to make this look appear more expansive? You can consider covering the whole wall with photos. It gives a splendid touch and continuity to your wall from floor to ceiling.
Add Accent to a Wall With Wallpaper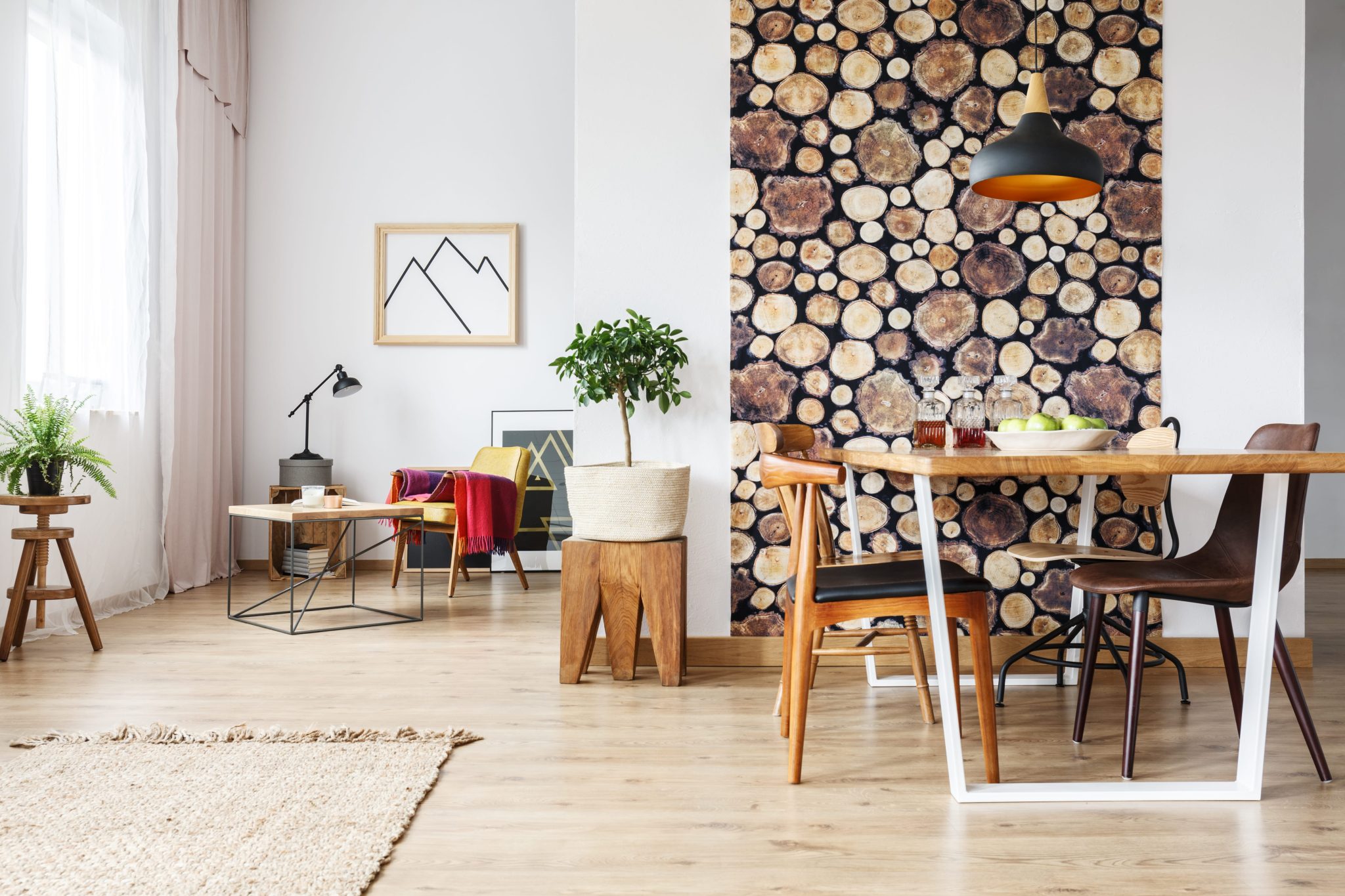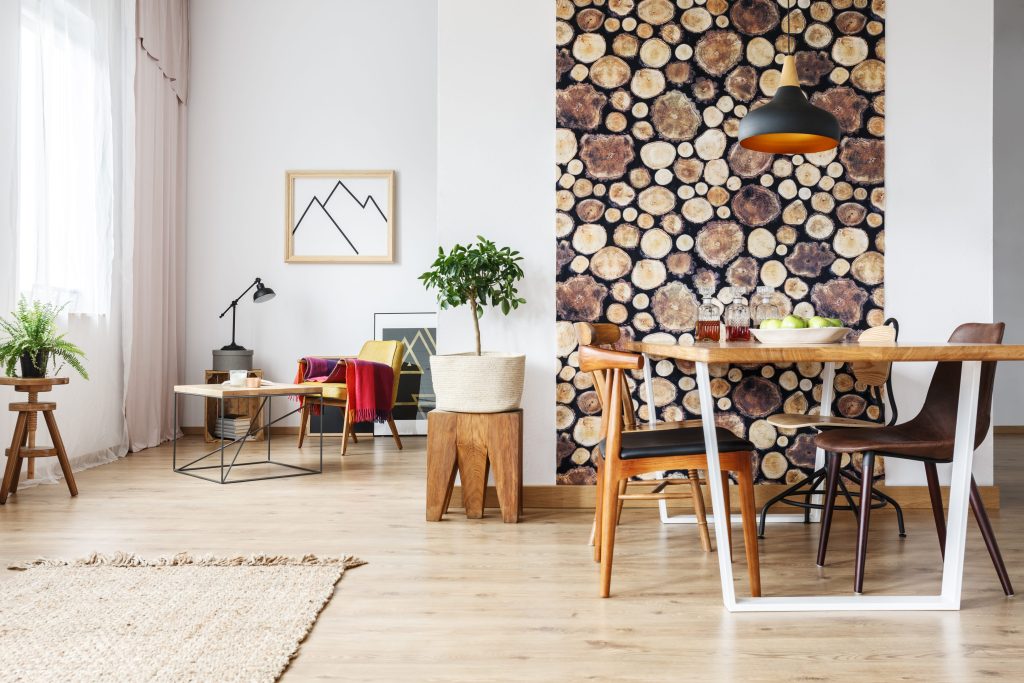 Instead of thinking much about interior decor, consider creating an accent wall. You can choose an elegant wallpaper for it. By doing so, you will have an artistic corner and the specific wall of a living room will deck up in no time. This wall decor idea works magically for small rooms.
Want an accent wall for vintage living room ideas on a budget? Don't worry, simply choose wallpaper with a vintage pattern, like stripes, polka dots, prints, etc. This way, you will have a perfect vintage-themed living room wall without spending too much money.
Maps Are Wonderful Wall Decor Too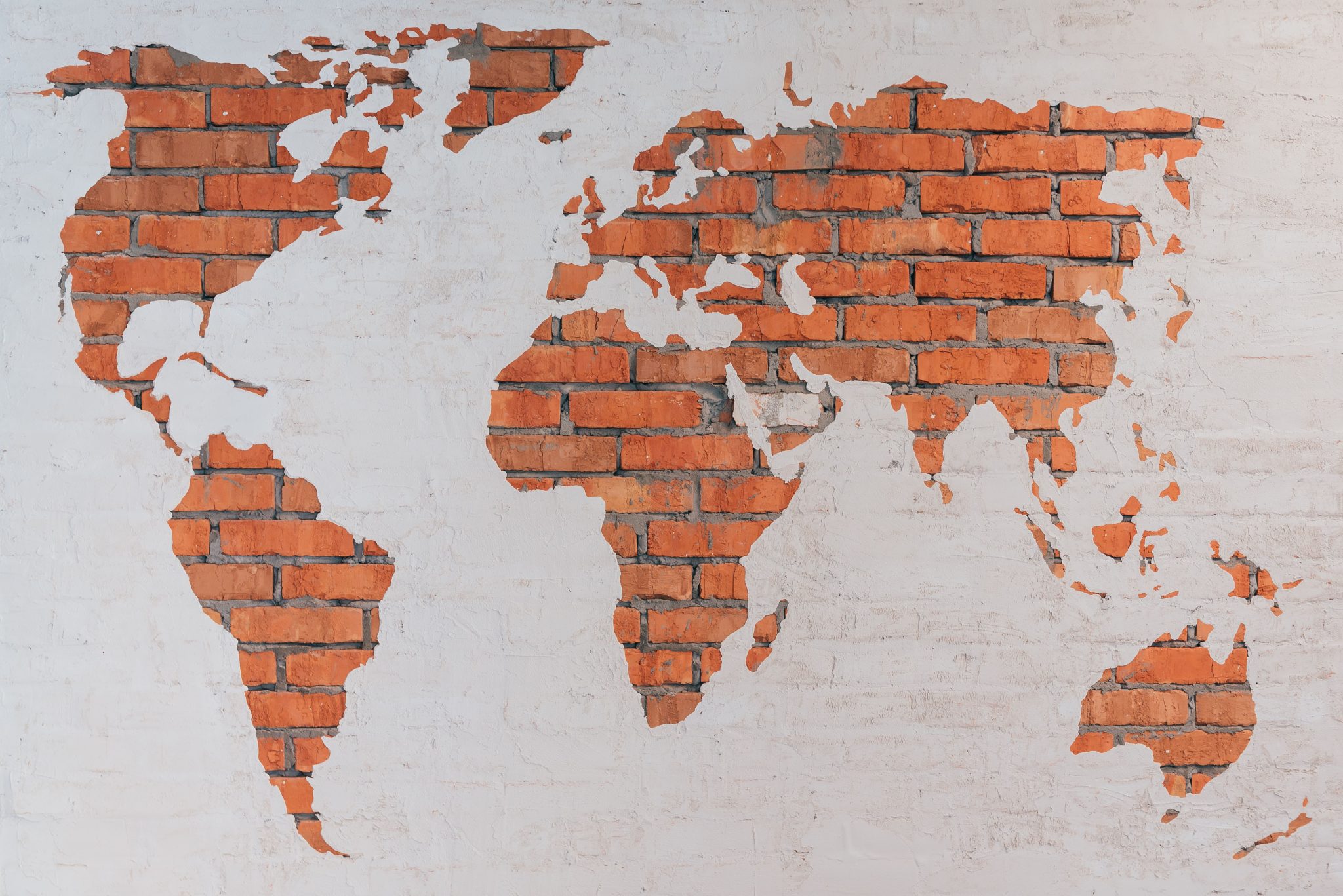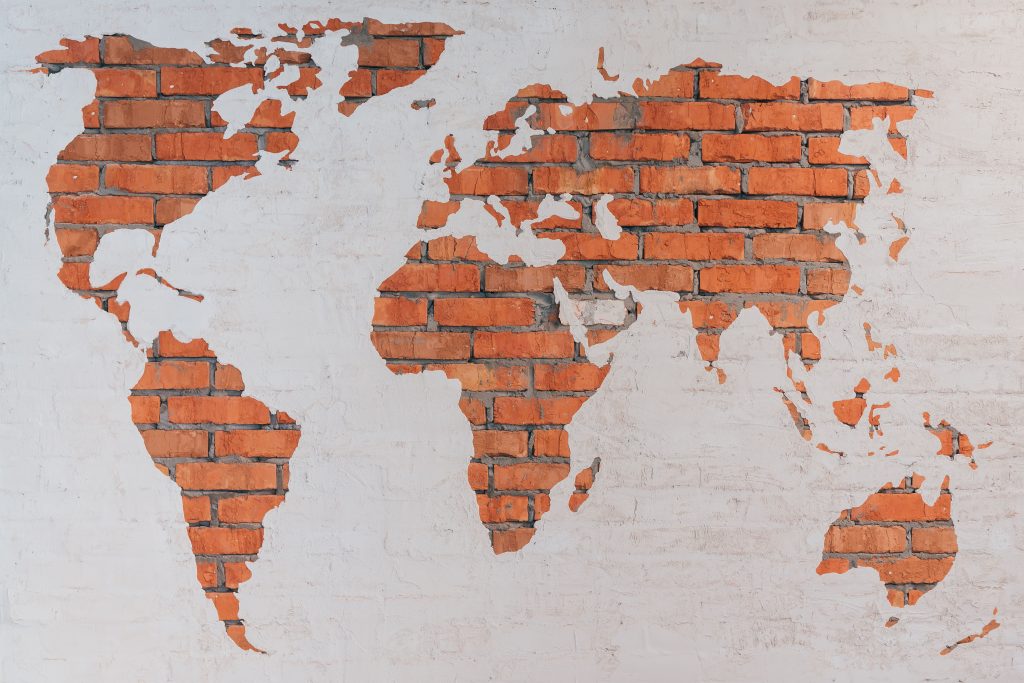 How about adding a textured world map or a map of your favorite countries to living room walls? It displays your wanderlust and also gives a beautiful texture to plain walls. If you are creative enough, you can paint a map in black or any other dark shade. It will add some freshness to your medium-sized living room.
Show Off the Love of Your Bikes
Another funky yet practical living room wall decor idea is to mount your bike on a wall. Your bike will not only find a place to rest after all day, but it also works as a stunning centerpiece on a wall. It also looks great when hanging on a wall while attracting everyone's attention. This further frees up floor space while simultaneously changing the look of your blank living room walls.
Brass Wall Decor For Living Room Wall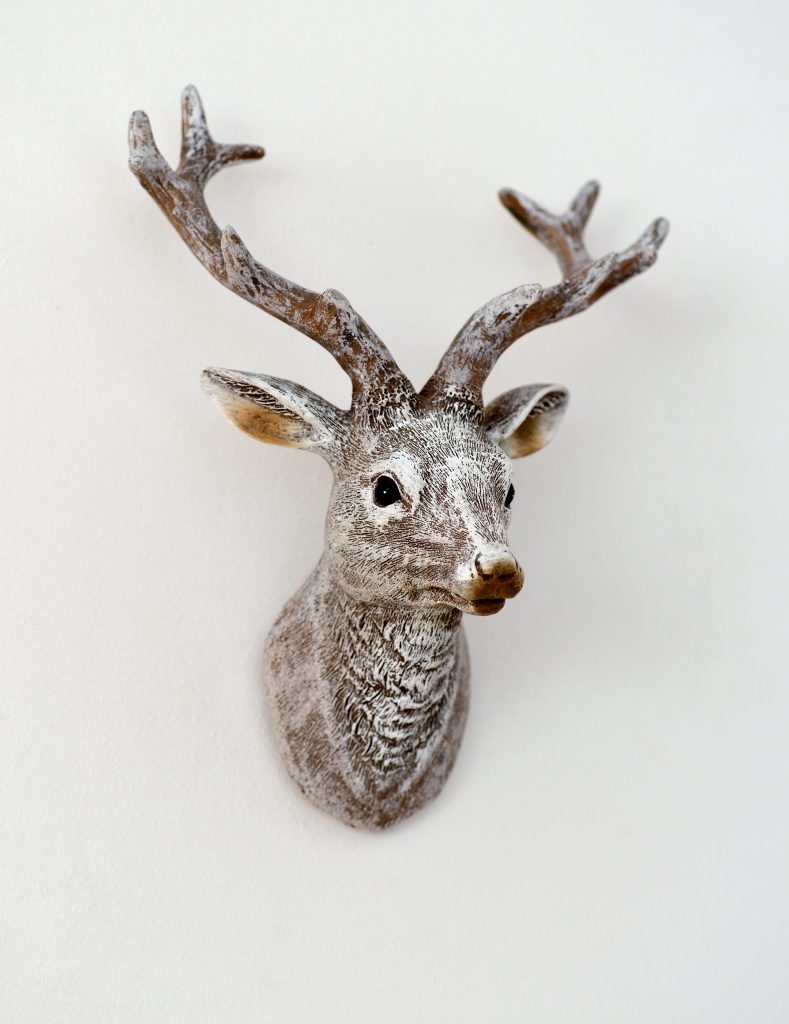 Add a sculptural brass living room wall decor to quickly turn a boring living room wall into a gorgeous work of art. Pick a soothing color palette in the same hue as that of your living room's color scheme. Then, see how it refreshes the whole vibe of a living room. It will instantly grab the attention of the viewers and gives a reflection of your classy and elegant taste. If you don't want to buy an expensive brass wall decor, you can consider DIYing it in your garage.
Mount That Television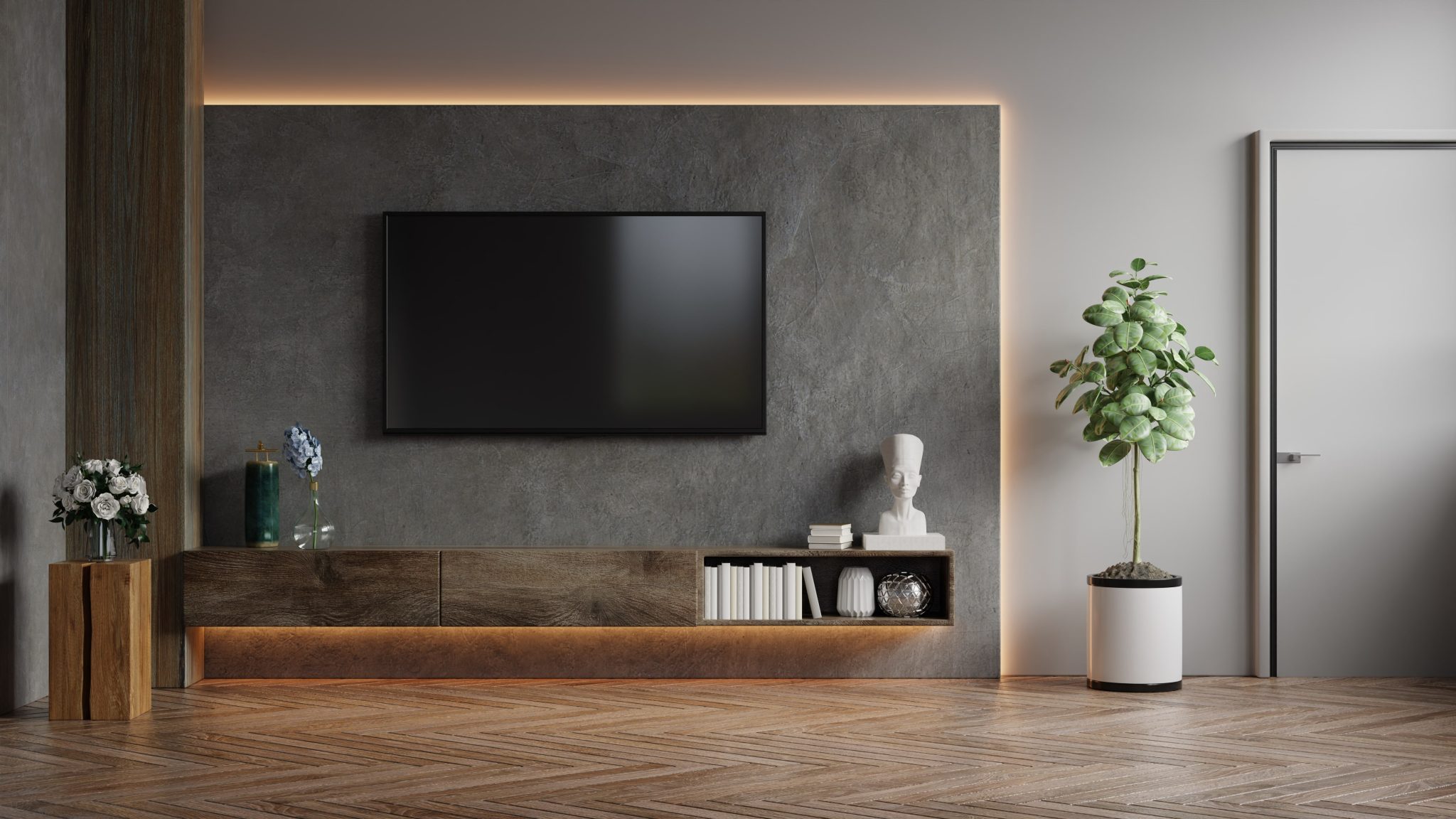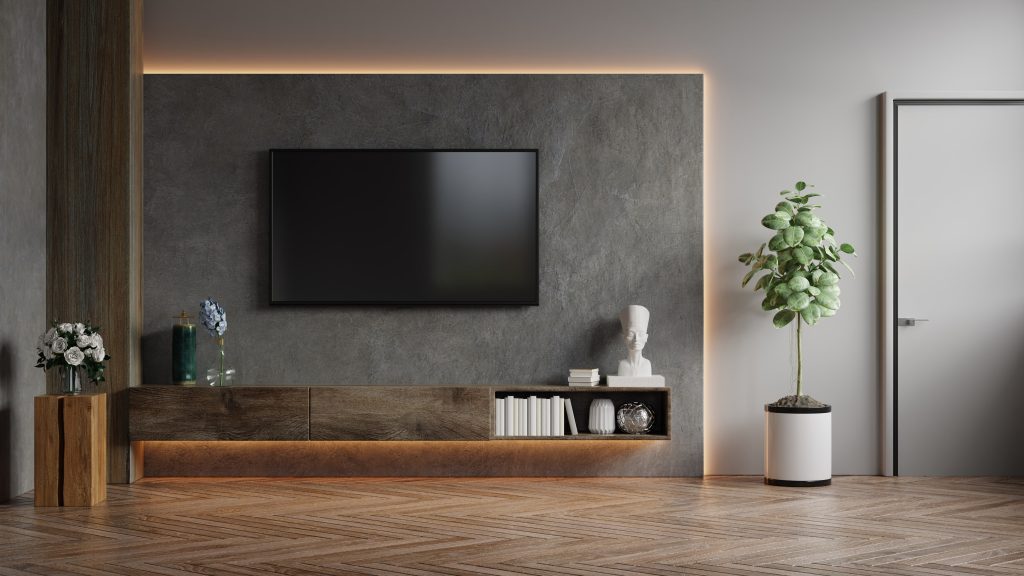 Why not add your TV to your living room wall for giving it a modern edge? Simply mount your television on one living room wall. This frees up the floor space and your wall gets a streamlined look. If you want, you can add a floating shelf underneath the TV to keep the remote, hide wires, and put some decor pieces to a contemporary touch. It would help you create chic living room decor.
Hang A Mirror on a Living Room Wall
Image: https://elements.envato.com/3d-illustration-mockup-photo-frame-in-lounge-rende-5T4D4DH
Seeking small living room decorating ideas? The best thing about mirrors is that they are gorgeous to look at. Furthermore, they reflect light very well in a living room. Hence, they make a small room appear more spacious than its actual size. You can pick a large mirror, a medium one, or even a small mirror to make your small living room full of light and spaciousness.
Paint A Mural in a Living Room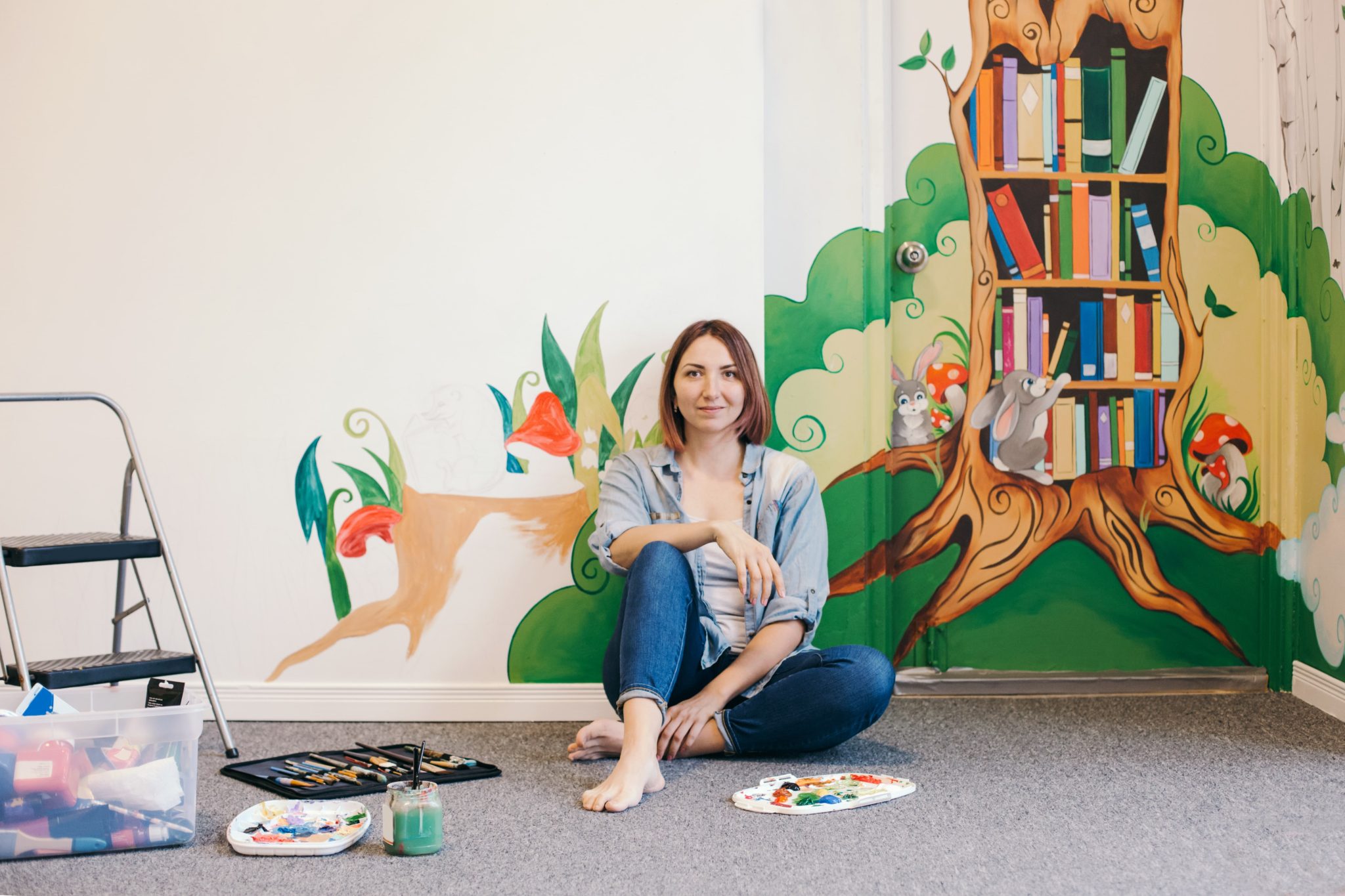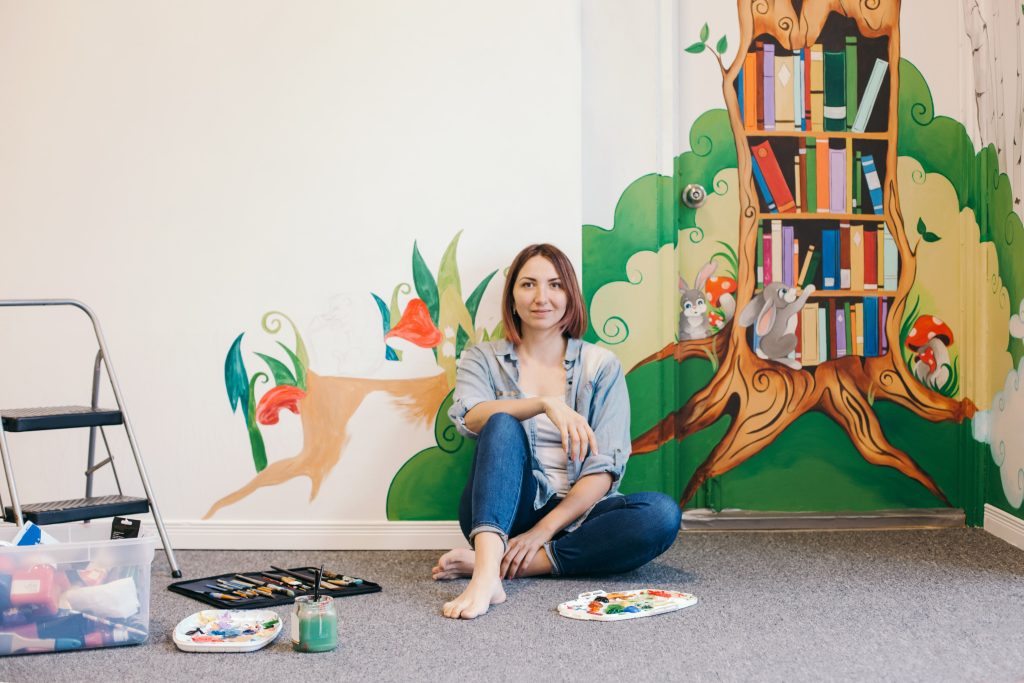 Art is a wonderful way to bring life to any dull room. You can consider painting your wall with your favorite scenery or an eclectic quote. Other you can simply use a wall covering. All these ideas are wonderful for bringing freshness into your living room.
Whether you choose to hang a painting or showcase knick-knacks, it is easier to transform a living room into a stunning room in one minute. Simply put the accessories to good use. You can even see help from a professional interior designer for more wonderful cheap decorating ideas for living room walls.