Ideas for Halloween party themes
The annual celebration of Halloween commonly referred to as "All Hallows Eve," takes place on October 31. The ghosts and spirits of the dead are said to return to the earth on Halloween. To avoid being identified as a live person, people "dress up" as spirits and don masks and disguises. The main focus of this unique and enjoyable celebration is the costume concept. Halloween parties are typically attended by family, friends, and perhaps even coworkers. So, are you looking for some Halloween party themes?
Here we share with you some cool ideas to decide on a perfect Halloween theme:
Trick-or-treating is a terrific option, as are Halloween gatherings. It's best to make plans far in advance if you want your Halloween party to be amazing and well-organized. Here are some suggestions for throwing a frightfully fun party.
For the Halloween party, choose a theme
It's a good idea to choose your Halloween party's theme in advance if you're planning to host one. There are a variety of themes available, including haunted, ghostly, scary, fairytale, pumpkin, graveyard, and more. Your guests can enjoy a varied mood thanks to themes.
Create the guest list you want to invite
Making a guest list is the first step because a party is a gathering of people. The list may help you have a better idea of how many guests to expect, how much room you'll need for the party, and most importantly, how much money you'll need.
Sending a Halloween invitation is the next task on your to-do list after deciding to hold a Halloween party and finalizing the guest list. A well-designed invitation will inform your visitors of what to expect and pique their interest in your event.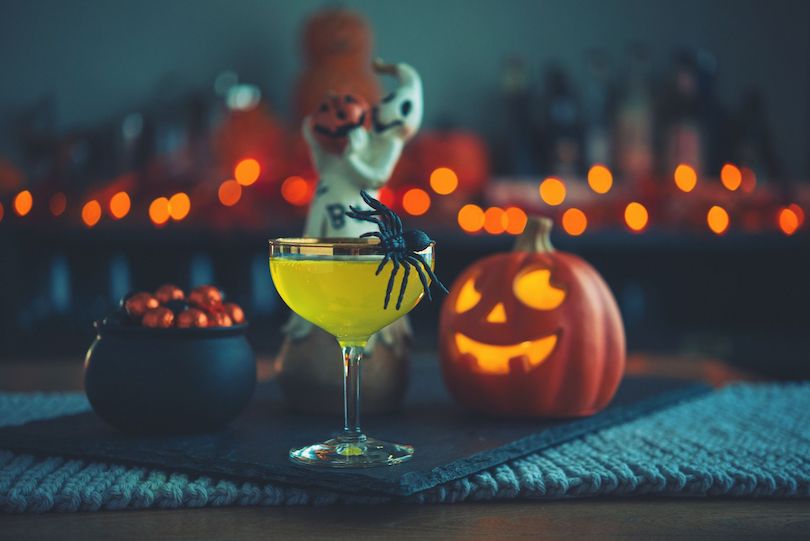 Prepare costumes for Halloween.
The Costume is the major draw of a Halloween celebration. Everyone, as we all know, enjoys dressing up. Your Halloween invitation is the ideal way to inform visitors of the topic of your Halloween costume party. Make sure you let attendees know what kinds of costumes you'd want to see at the celebration.
It's preferable to prepare your decorations in advance.
Make sure the party will have enough room. Then make a list of everything you'll need for the theme and go to the store to buy everything.
Keep in mind that trick-or-treating can be transformed into a green Halloween celebration. Purchase items that can subsequently be recycled or reused.
Try to use organic decorations like flowers, corn stalks, pumpkins, and gourds to adorn your location.
Additionally, you can design or create some things yourself, such as garlands, banners, masks, and skulls.
The evening before the event, decorate the location.
Regarding Halloween decorations, lighting is crucial. You may choose to use candles.
Depending on the theme, decoration differs.
Use coffins, black flowers, red paint as blood on glasses, and other scary party decorations with a vampire theme. All visitors may don vampire teeth to enhance the effect.
The conventional color scheme for a Halloween party is black and orange. However, you can create your own distinctive
Halloween party by picking your color scheme.
To fit the event's theme, you can use Halloween-specific decorations like pumpkins, cobwebs, skulls, etc.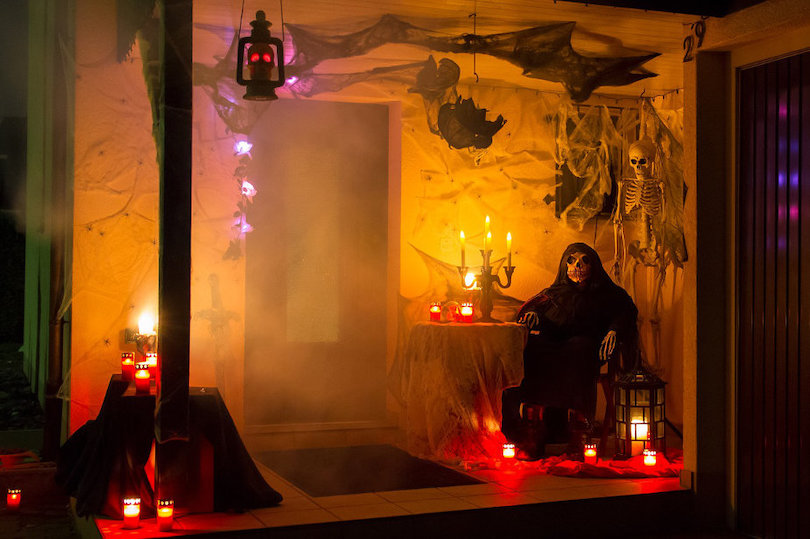 Menu suggestions for a Halloween party
Create a menu for your theme first. Adapt to your topic, whatever it may be. Set up enough plates, bowls, cups, utensils, napkins, and glasses for everyone. Observe the buffet method. Make sure the refreshments are wholesome. For instance, you can build eyeballs out of fruits like grapes or olives. Here are some recipes to try:
Burned pumpkin seed
A carrot-based snack
Spiced pumpkin cookies
Edible eyes
Apple salad and Fairtrade candy
You may cut out cookies in gruesome forms like ghosts, eyes, and more. Serving spooky-looking treats will be intriguing. Make a witch's brew to serve the guests as a beverage. Additionally, you can provide various cocktails like caramel apple martinis.
Halloween Party Music Playlist
All ages of people enjoy music. We can't picture a party without music, so make sure you have a selection of spooky music ready in advance. You could choose a few from the following:
Living with Martha Stewart's Unsettling Sounds
Halloween horror-themed hats
Alone at the cabin, a bloodbath
During the party, it would be great to occasionally hear some creepy sound effects.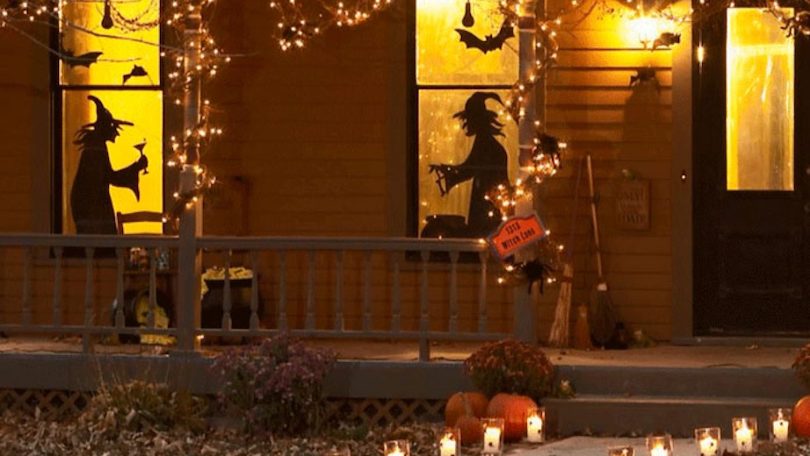 Plan Halloween-related events
Halloween is observed by participating in a variety of activities. Halloween events that are popular include:
Ghost hunts
Trick-or-treating tours at a haunted house
Watching scary movies or reading scary books
Costume gatherings
Bonfires
That's how you can create fun Halloween party themes for a night full of spookiness, fun, laughter, and loads of food.