15 Healthy Halloween Desserts You'll Actually Eat Without Guilt
When someone says " Healthy Halloween Desserts," you may think of neighbors passing you with boxes of some fruits or raisins rather than sweet trick-or-treats. Or probably you may think of that boring Halloween party where you ended up eating carrot sticks, as nothing else seemed healthy on the dining table.
This is because most healthy Halloween desserts are not very yummy as per our perception. But what if we say that Halloween desserts can be healthy and tasty too? In this article, we'll show you how to get in the holiday spirit without blowing off your health goals.
From pumpkin mummy cookies to zombie's eyes to chocolate almond butter cups, there are so many ways to add seasonal but healthy flavors to the spookiest night of the year. You can prepare these simple festive recipes easily at home. That too without wasting too much time and effort. After all, you have to take care of so many other things as well.
15 Healthy Halloween Desserts For Spooky Night
Here's our list of healthy Halloween desserts to bring out creativity and fun. These are also likely to steal the show at the upcoming spooky party.
1. Pumpkin Mummy Cookies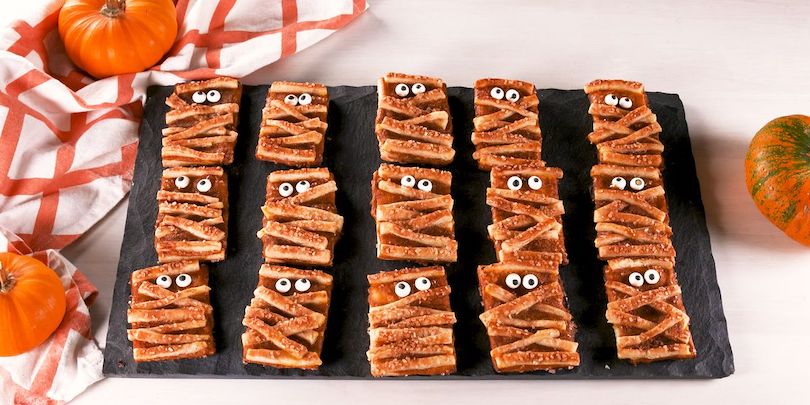 Don't get scared of these spooky cookies thinking they are too hard to chew. These are actually very soft and delicious insider. The good part is that these are gluten-free. You can make them with coconut and almond flour. So, you can have as many as you want without feeling guilty about eating something unhealthy. The kids will also love them. Another good thing is that it takes only 25 minutes to prepare them.
2. Raspberry Blood Gummies – Healthy Halloween Desserts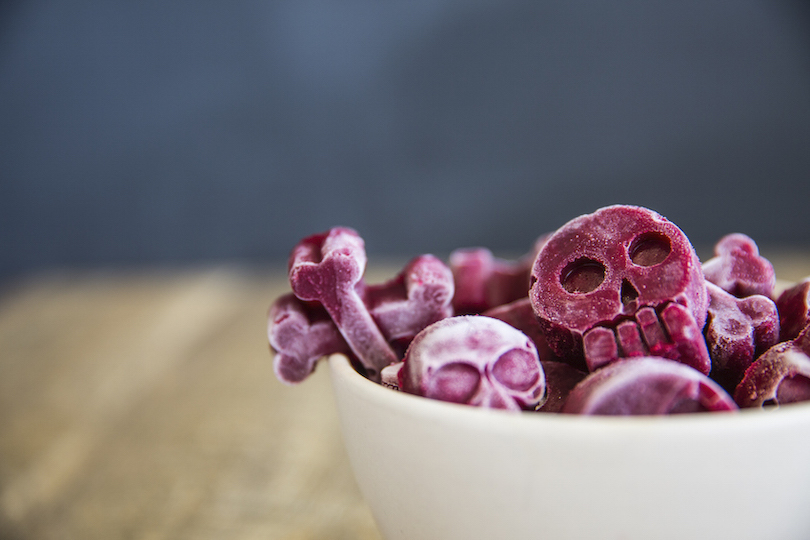 Don't worry about the additives and filler in over-processed and regular candies. Just prepare these easy-to-make and healthy gummies this year. These are easy to prepare using grass-fed gelatin, which is great for gut healing properties. Or you may swap for another vegan version with the use of seaweed agar-agar. Not only is this healthy Halloween dessert is spooky to look at, but delicious as well.
3. Chocolate Mousse Jack o' Lanterns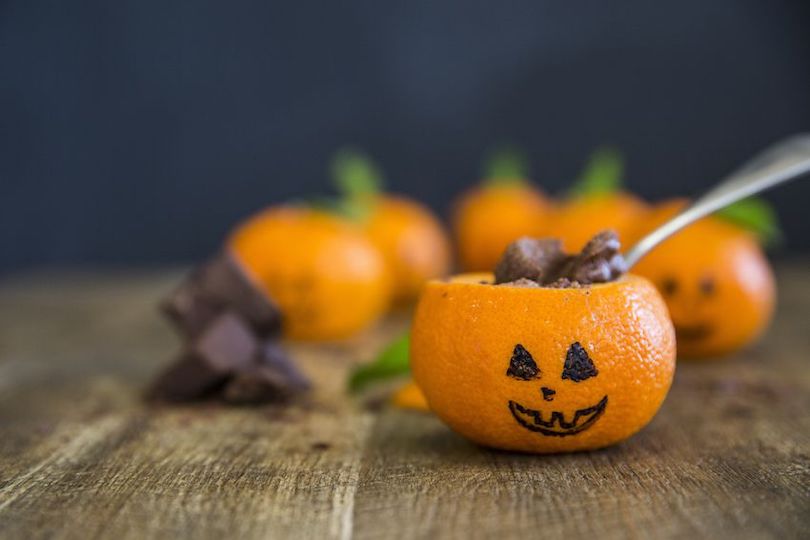 This is one of the healthy Halloween desserts that all your sweet-toothed guests will love. After all, who does not enjoy the creaminess of a tasty chocolate mousse? The children are also going to love digging into these scrumptious Jack O' Lanterns. That too without knowing about the healthy fruits inside.
4. Candy Corn Smoothie – Healthy Halloween Desserts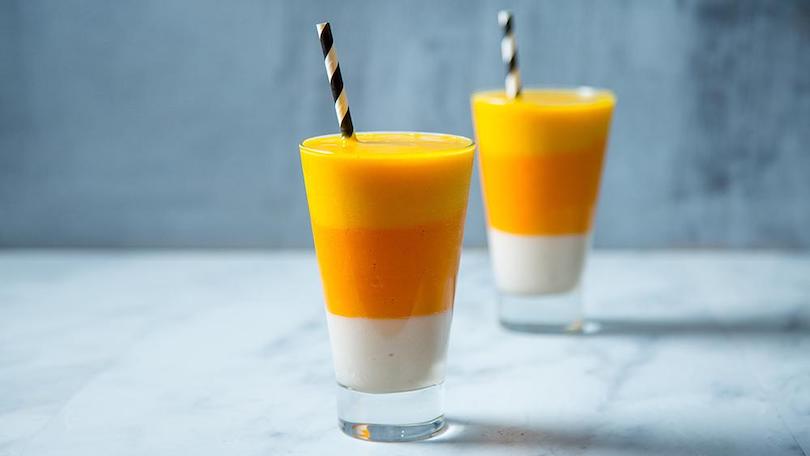 Juts scatter this tasty candy corn smoothie everywhere during Halloween. Also, skip the artificial sugar with brown sugar to make these seasonal smoothies. These draw inspiration from Candy Corn. And, are perfect for healthy Halloween dessert ideas this year. Even your kids will love it.
5. Chocolate-Coated Strawberry Spiders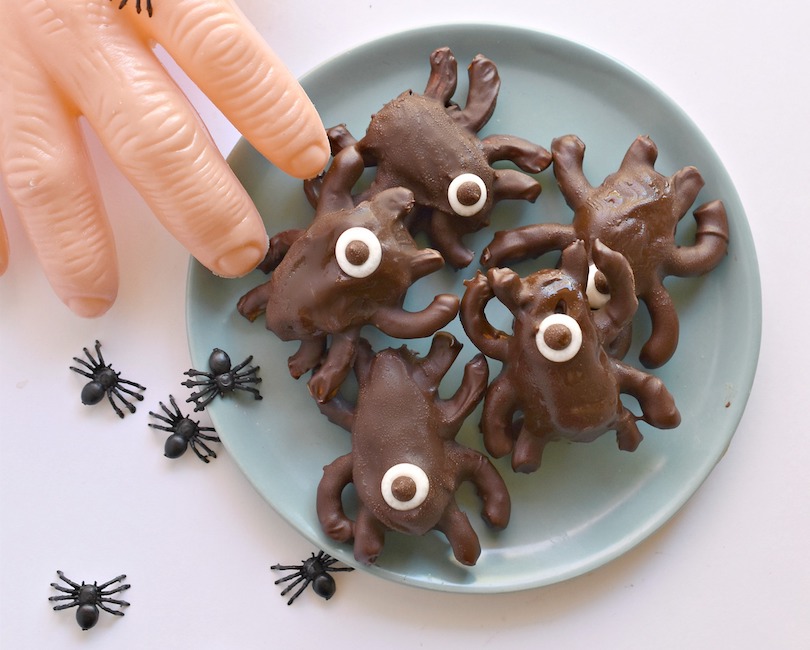 You must be aware that the combination of chocolates and strawberries is always unbeatable. It is also one of the healthy Halloween dessert ideas when made in the shape of creepy spiders. These are likely to impress both kids and grownups. The best part is that these are super easy to prepare at home.
6. Pumpkin Pie Cheesecake Slice – Healthy Halloween Desserts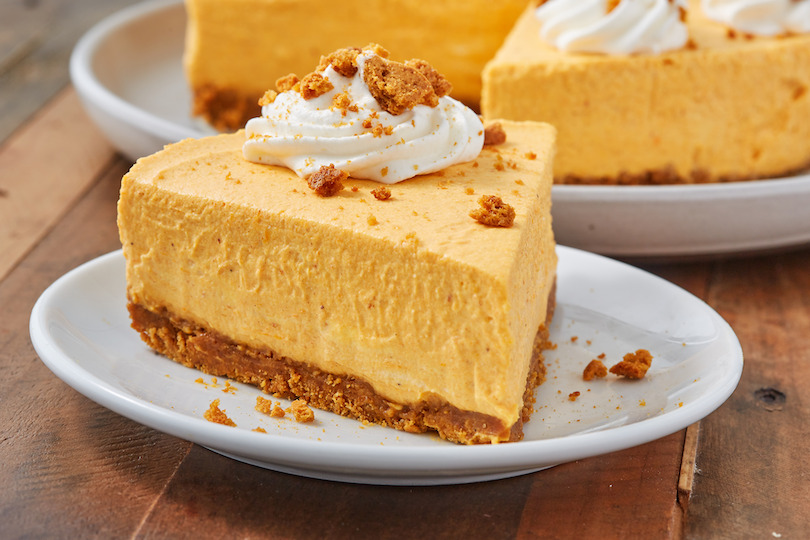 It is also the best time to embrace the goodness of pumpkins. It is a tasty pumpkin pie cheesecake. You can create it with a healthy twist by maintaining its rawness. The best part is that it's yummy and good for health.
7. Spooky Chocolate Cupcakes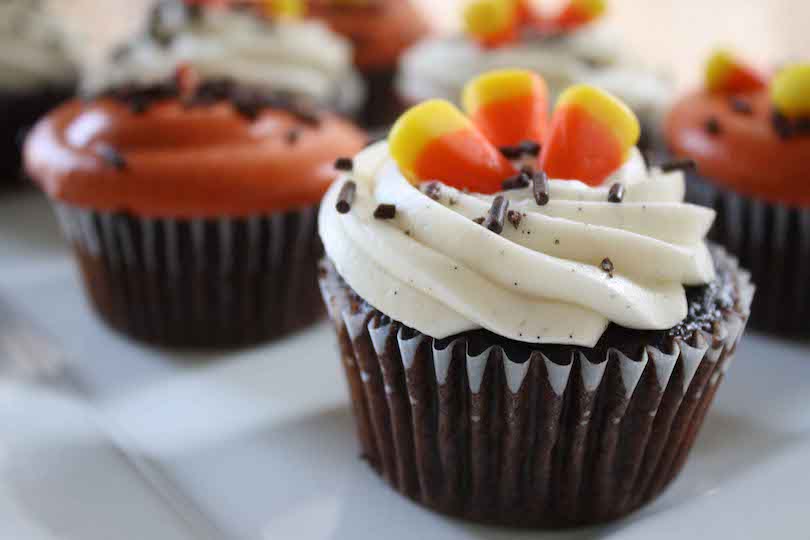 These spooky chocolate cupcakes are gluten-free and scary good. These cupcakes taste like a brownie but include nicely whipped coconut cream icing on the top. Due to their and health benefits, these are likely to be a hit in your family this Halloween. So, do keep this recipe for your Halloween meal – especially if your family members love chocolate.
8. Sweet Potato Pumpkin Face Chips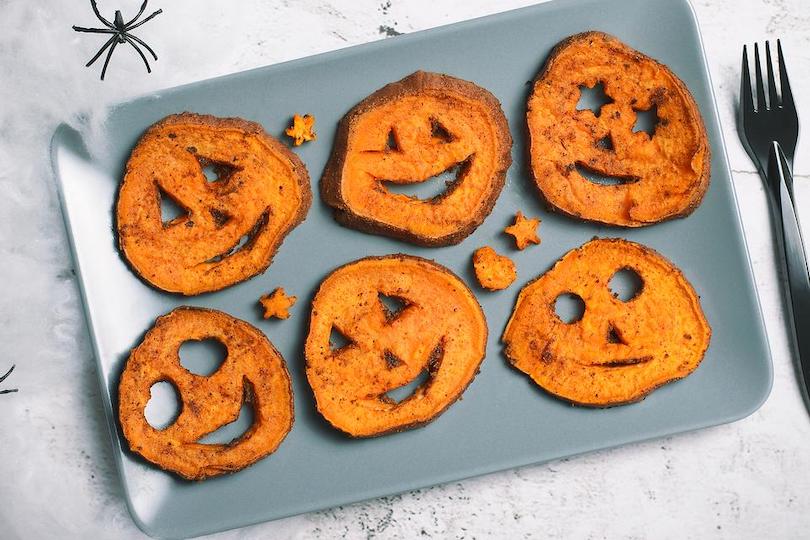 Simply pop a tray or bowl of these healthy Halloween desserts at your spooky party this year. These are easily made with sweet potatoes and shaped like cute pumpkin faces. Your kids and guests will enjoy this healthy treat.
9. Pumpkin Spice & Everything Nice Cupcakes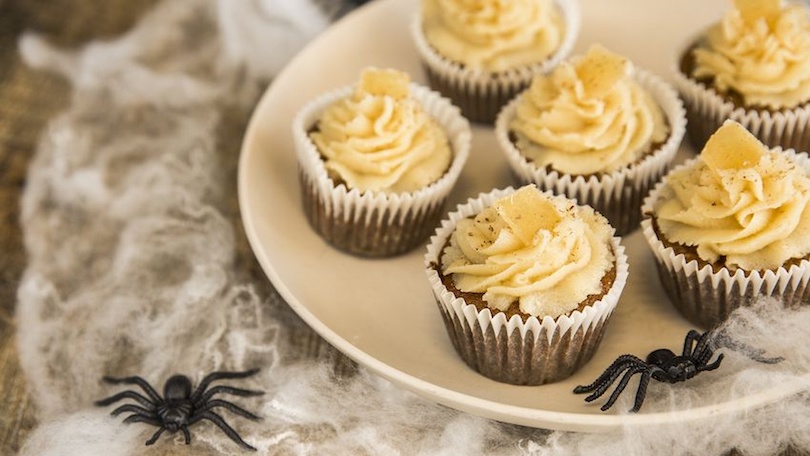 This is another one of the tastiest healthy Halloween desserts for the fall. This is naturally sweet and guilt-free. Plus, their fluffiness and creamy topping would instantly make them the favorite dessert of our family.
10. Quinoa Chili in Pumpkin Cauldron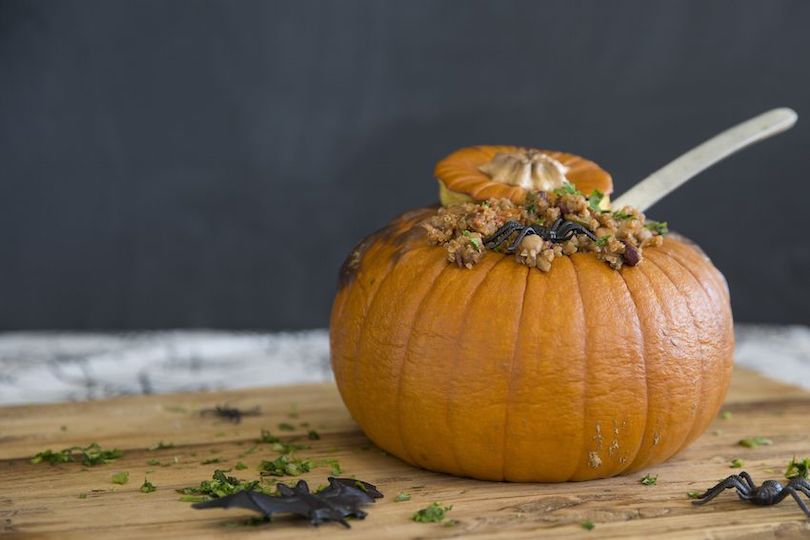 The chili is another autumn staple in many households. So, why not deck it up for All Hallows Eve by replacing the corn Carne with protein-packed quinoa. Place it in a slow cooker to slowly cook the season's best gourd. Such healthy Halloween desserts are not only appealing to the eyes but also the taste buds.
11. Zombie Eyes – Healthy Halloween Desserts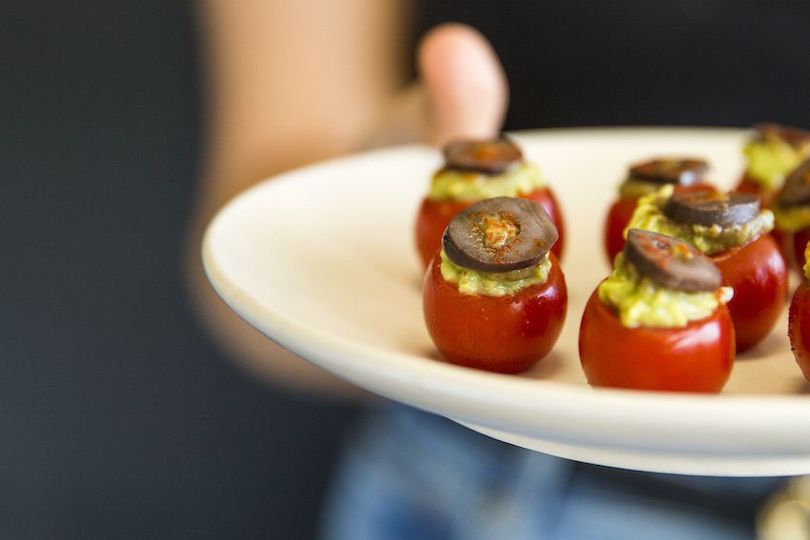 How about snacking on Zombie Eyes? It may not be very appealing to all. But these zombie eyes made from cherry tomatoes, olives, and healthy filling are perfect for your nutritional punch. These are tempting to look at and also seem appetizing for everyone.
12. Frosted Brown Butter Blondies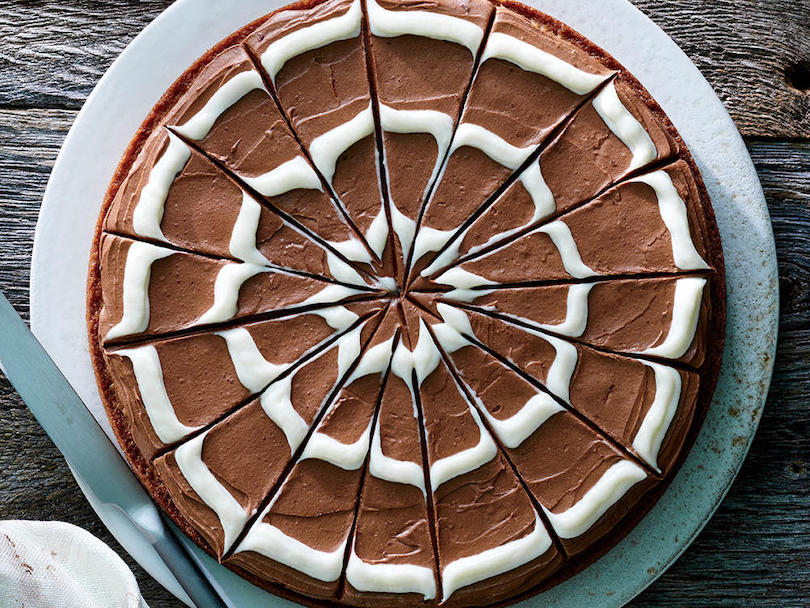 This fall season, try these frosted brown butter blondies. The brown butter adds rich flavor to these tasty blondies. Chocolate and cream cheese make these yum blondies. Plus, a plastic zip-top bag makes it ideal to make a spider web pattern on the frosting.
13. Black Sesame Cupcakes – Healthy Halloween Desserts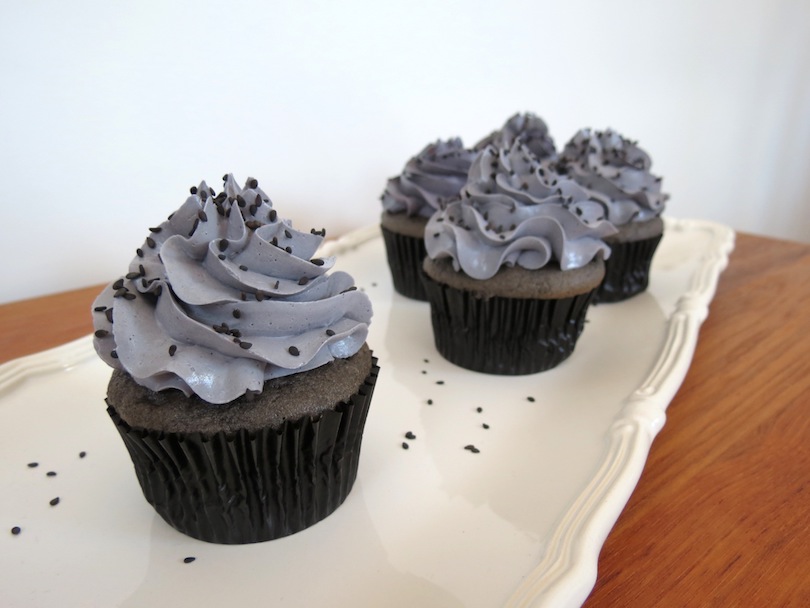 No artificial ingredient is present in these hued black sesame cupcakes. These are also super moist and get their black hue from black sesame seeds and cocoa powder (which has antioxidant properties. Such tasty healthy Halloween desserts are tasty and better for you. Meanwhile, these are likely to bring festive flair to your meal.
14. Toffee Dip Apples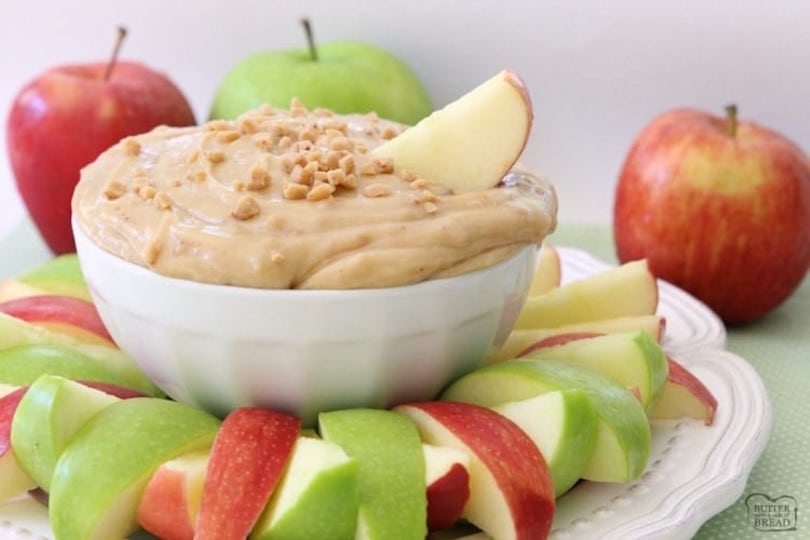 If you don't have time left for preparing a proper Halloween dessert, just try this recipe. The crunchy toffee bits are properly stirred to make a creamy dip that's hard to resist. Also, coat the apples with pineapple juice to avoid browning. This super healthy fruity dessert is kid and adult-friendly. So, it will also be a hit at your Halloween party.
15. Chocolate Almond Butter Cups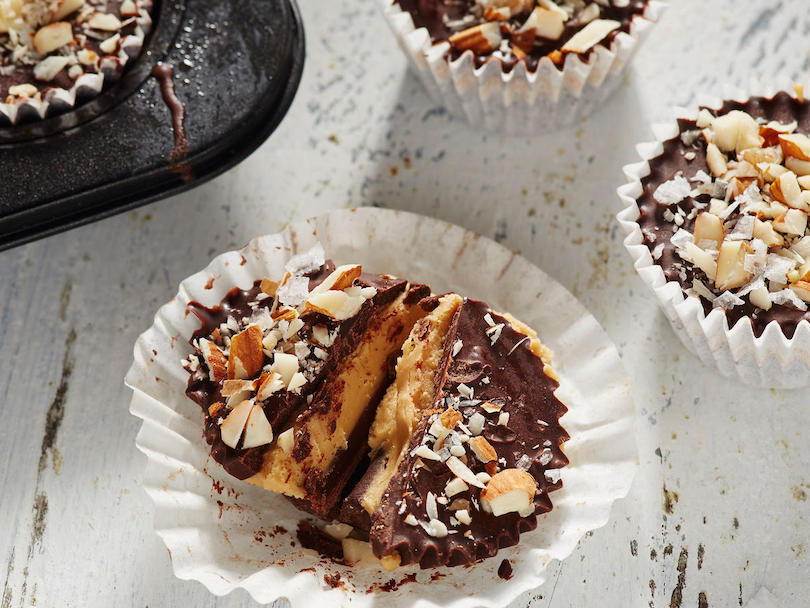 The pictured chocolate-coated almond butter cups are very easy to make at home. Almond butter refers to peanut butter here. The dark chocolate and sprinkle of flaky salt and finely chopped almonds make these buttercups appear aesthetically appealing. You may even use different types of chocolate for its top and bottom layers. You can even use one bar of each. But do microwave those separately.
Which out of these healthy Halloween desserts did you like the most? Share your views in the comment section below.