15 Thoughtful Thanksgiving Gifts For Guests
Thanksgiving is a wonderful time to express your gratitude to people you appreciate in life. And, special Thanksgiving gifts for guests are a simple way to acknowledge your guests for sharing a special time with you. Your friends and family would appreciate your thoughtfulness and also be grateful for your kind gesture.
But to select the right Thanksgiving gifts for guests, you need to do brainstorming in detail. There are so many ideas to think about. However, you must also stick to gifts that match your overall theme and celebration style.
15 Amazing Thanksgiving Gifts For Guests
Here are some pretty cool gift ideas to consider when thinking of what to give to your guests:
1. Acrylic Cake Stand – Thanksgiving Gifts For Guests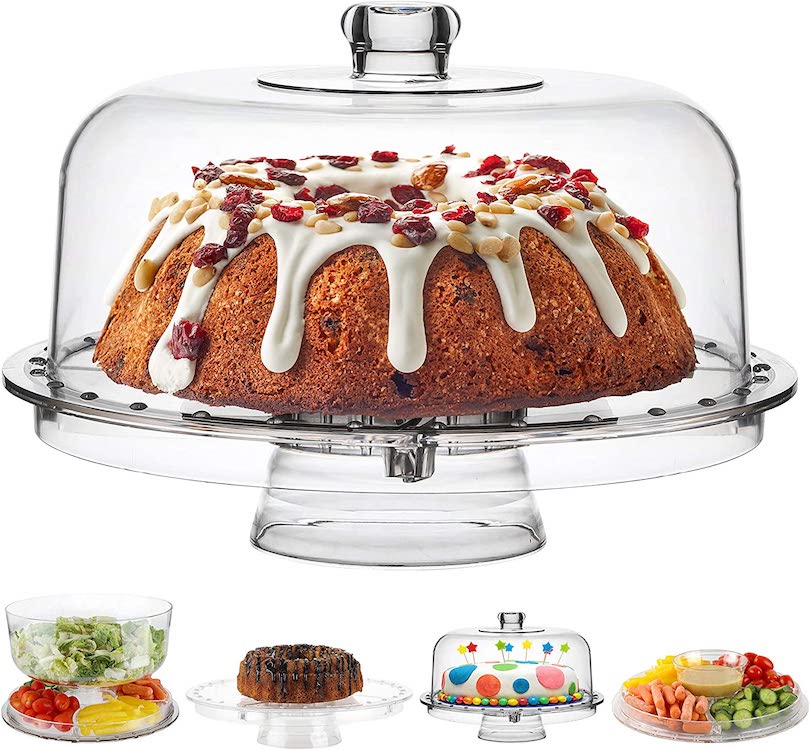 This clear glass multi-functional cake stand is easy to transform into your desired stand on the dining table. It is a six-in-one serving stand that's great for using as a cake plate, punch bowl, salsa plate, salad bowl, chips, and salsa plate, and baking goods stand. You can invert this plate or dome for creating a serving dish. It is an all-in-one serving stand for family dinners and parties. And, not just for yourself, it also makes a wonderful gift item for your guests.
2. Jot Concentrated Coffee For Guests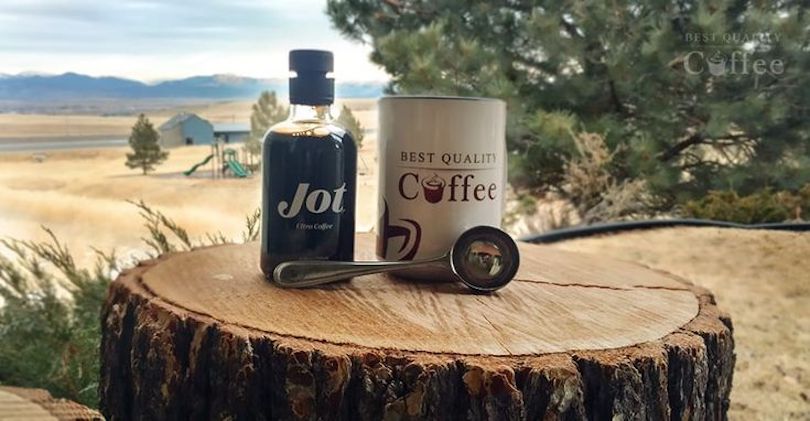 Thanksgiving is fun but also a stressful time of the year for everyone. It is because all are busy attending or hosting dinner or visiting their family and friends. So, to make this time of the year more inviting and relaxing for your guests, you can gift them a pack of Jot Concentrated Coffee. After being all dressed for a special dinner and meeting everybody, your guests will appreciate this instant coffee. What's amazing is that it is 20 times more strong than regular coffee. Sourced from premium quality sustainable and organic coffee beans, this coffee is great for those who cannot do without a cup of joe!
3. Real Sheepie – Thanksgiving Gifts For Guests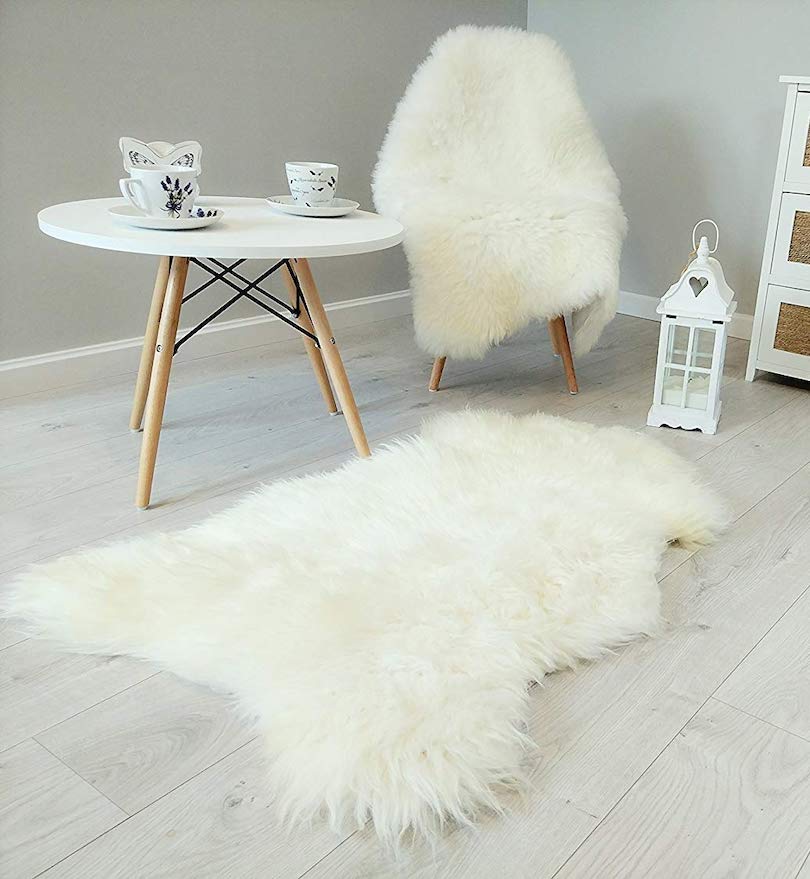 We are sure your guests will the Real Sheepie as a cozy gift, this Thanksgiving. This is a great gift item to help your guests soften up any area in their home. They can throw it on a chair, on the floor, or under a desk to keep the flooring warm during chilly nights.
Real Sheepies are one of the exceptional Thanksgiving gift ideas for guests. It's great even for people with sensitive skin. Unlike faux wool, authentic Merino wool fibers include lanolin that contains the same properties that also in human skin. Hence, it is good for your skin too.
4. Happy Thanksgiving Wine Bag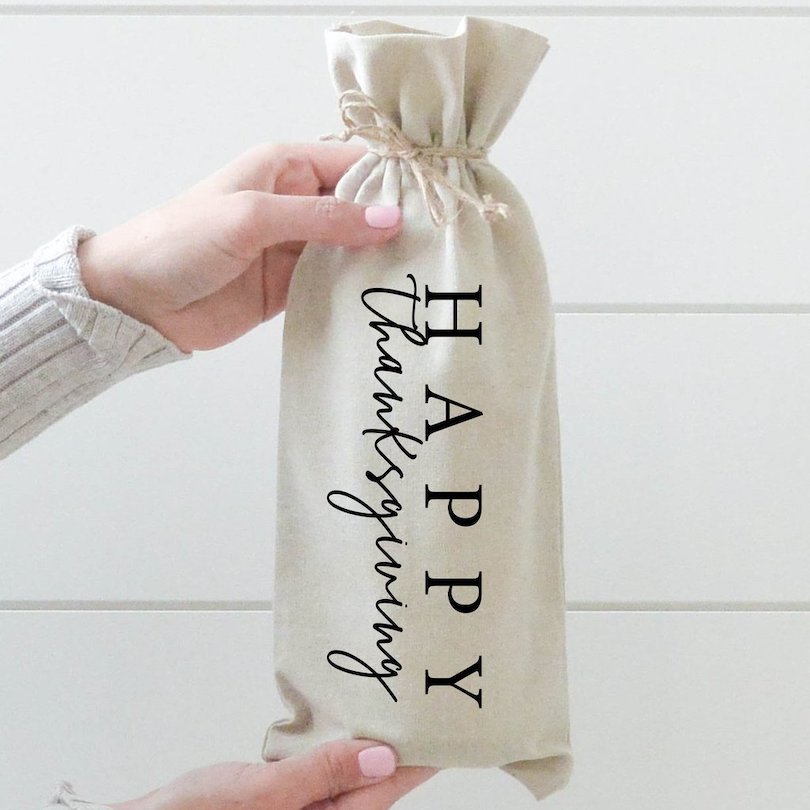 This cool wine tote is a great way to dress up a wine bottle. It will turn any ordinary gift into an outstanding item. This wine bag is 100-percent cotton canvas and its simple aesthetic makes it a sober gift for Thanksgiving, as well as weddings, housewarmings, anniversaries, bridal showers, and holidays.
These wine bags are also a cute addition to your holiday party decor. The best part is that these are eco-friendly, reusable, and machine-washable. It means you can wash them and reuse them for as long as you want. So, celebrate your upcoming special event with these adorable totes. Simply put wine bottles in them and your guests' gifts are ready!
5. Glass Cocktail Shaker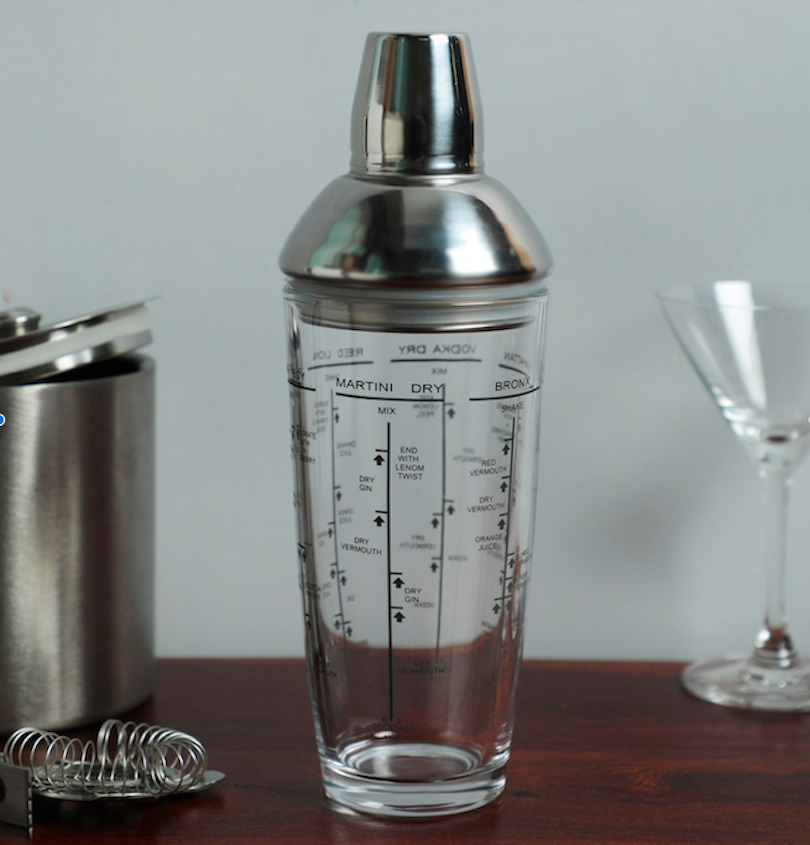 If someone on your guest list knows how to make a delicious cocktail, then this is a suitable gift for him/her. Dishwasher safe? Absolutely, yes! Created by a team of specialists, this cocktail shaker is a part of the Bormioli Rocco store's complete range of tumblers and stemware. Moreover, its unique design makes every occasion a special one.
The best part is that recipes are in-detail written on the sides of this shaker. So, there is no need to look for cookbooks of recipes on the internet. And, it comes in a gift box!
6. Stonewall Kitchen 7 Piece Breakfast Gift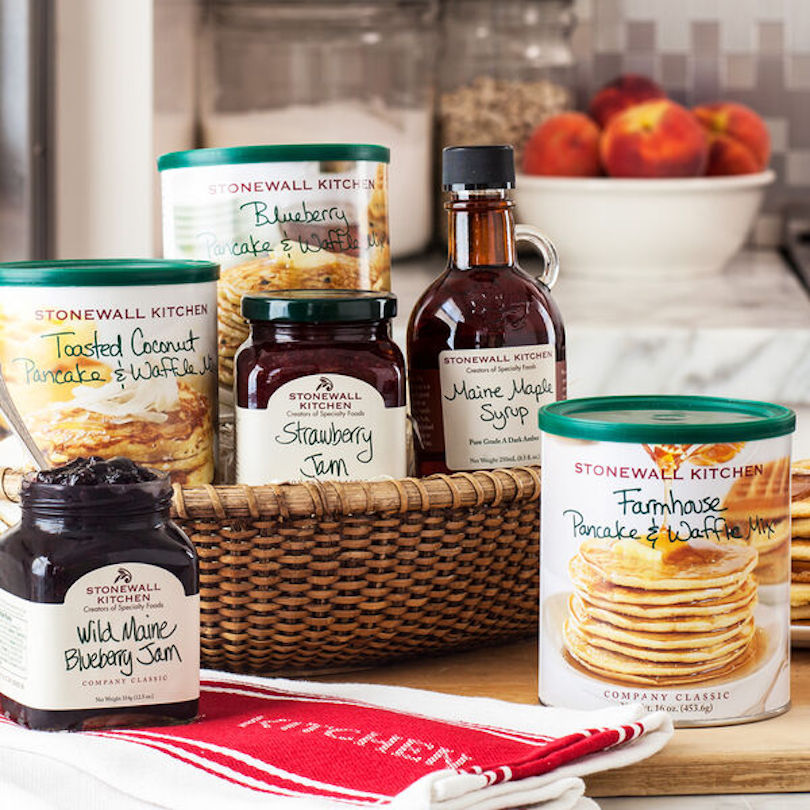 Let your guests wake up to the amazing Stonewall Kitchen breakfast with delicious flavors. This gift box includes some of the best combos of mixes, jams, syrups, and more in one attractive pack of baskets or boxes.
This is a 7-piece breakfast gift box that any guest would appreciate for sure. After all, this brand is well-known for creating some of the best products for baking, cooking, home, and entertainment.
7. Coffee and Espresso Maker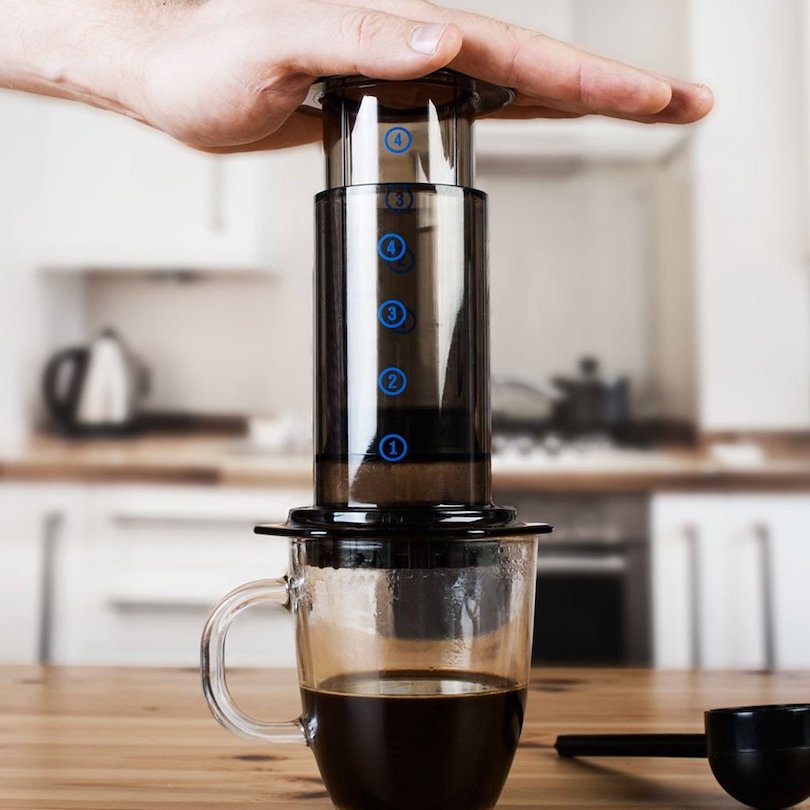 The patented AeroPress is a one-of-a-kind coffee press that makes use of a rapid immersion brewing process. This new technique creates delicious, smooth, full-flavored coffee.
So, say goodbye to your old French Press! And, welcome rapid brewing AeroPress that helps in removing any sort of bitterness and acidity created by the long steep time needed by the French Press. Another good thing about this coffee brewer is that it comes integrated with the AeroPress paper Microfilter, which removes grit. This means it is easy to clean in just a few seconds.
8. Petite Cutting Board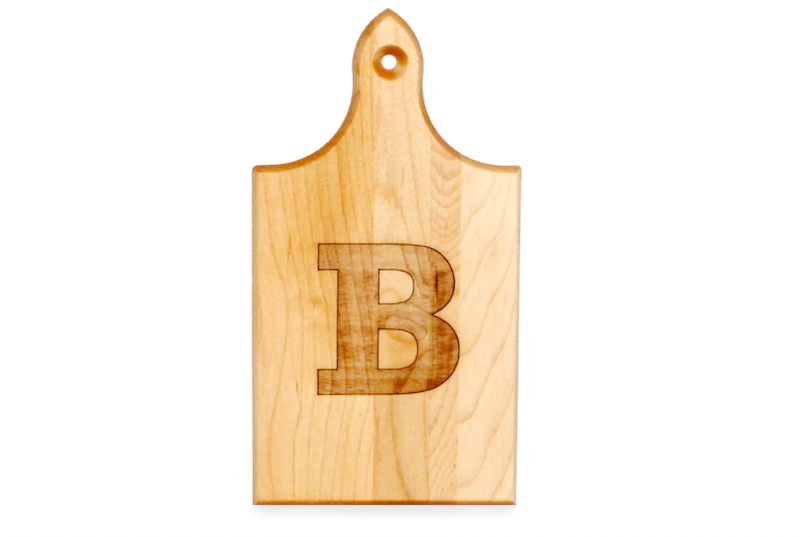 This small maple chopping board comes with a monogram in the middle. It is great for dicing lemons and other quick garnishes you need for holiday drinks. Both aesthetic and practical, your guests can enjoy the beauty of this wooden board when they'll entertain visitors at home while preparing dishes in the kitchen.
Not just maple, this beautiful serving board is also available in ash, walnut, and cherry wood finishes. It also acts as a cheese board or a serving board for your favorite treats and desserts.
9. Olive Wood Bowl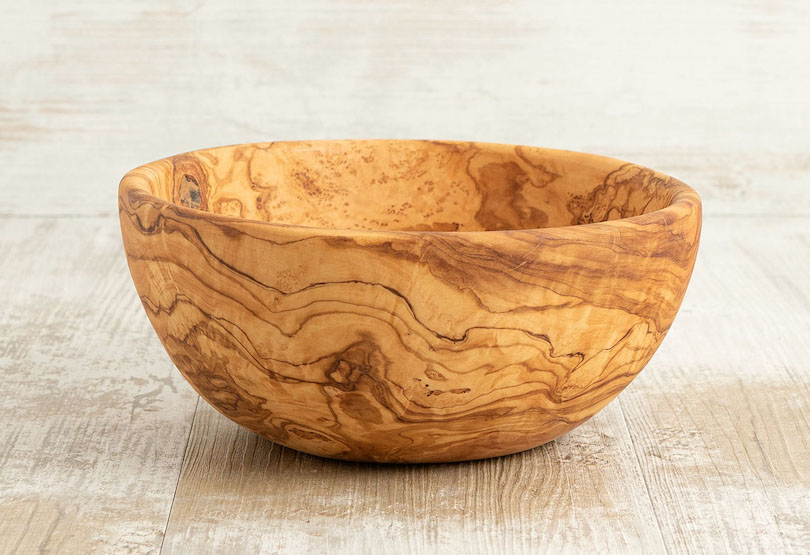 This is a beautifully handcrafted bowl that acts as a serving dish for grapes, nuts, and other snacks. Carved from solid olive wood from the Umbria Region of Italy, this bowl comes in unique natural wood designs and hues. These bowls are unique and also make a stunning display of depth and color in the natural olive wood.
Hence, it makes a great gift for probable every occasion – from birthdays to anniversaries and Thanksgiving!
10. Vitruvi Stone Diffuser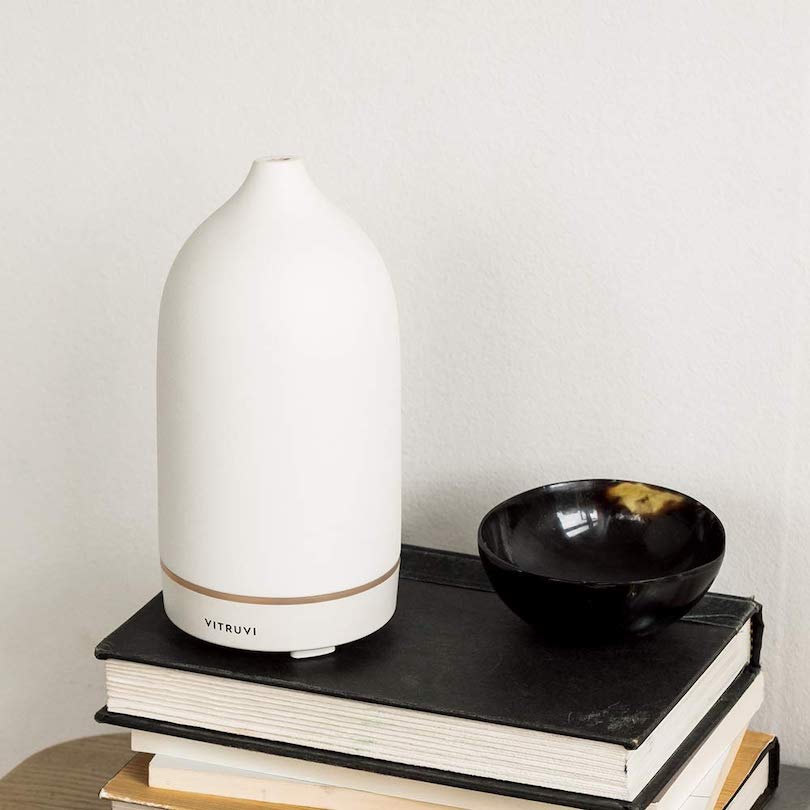 Let your guests unwind after a busy holiday dinner with this essential oil diffuser. This Stone Diffuser is finely crafted from the highest quality porcelain. Due to its matter ceramic finish, this diffuser also doubles as a decor piece.
All thanks to ultrasonic technology, the diffuser can preserve oil integrity. Moreover, it comes in two timer settings: consistent 4-hour and intermittent 8-hour. And, it automatically shuts off when its water level is low.
11. Gold Ceramic Flower Vase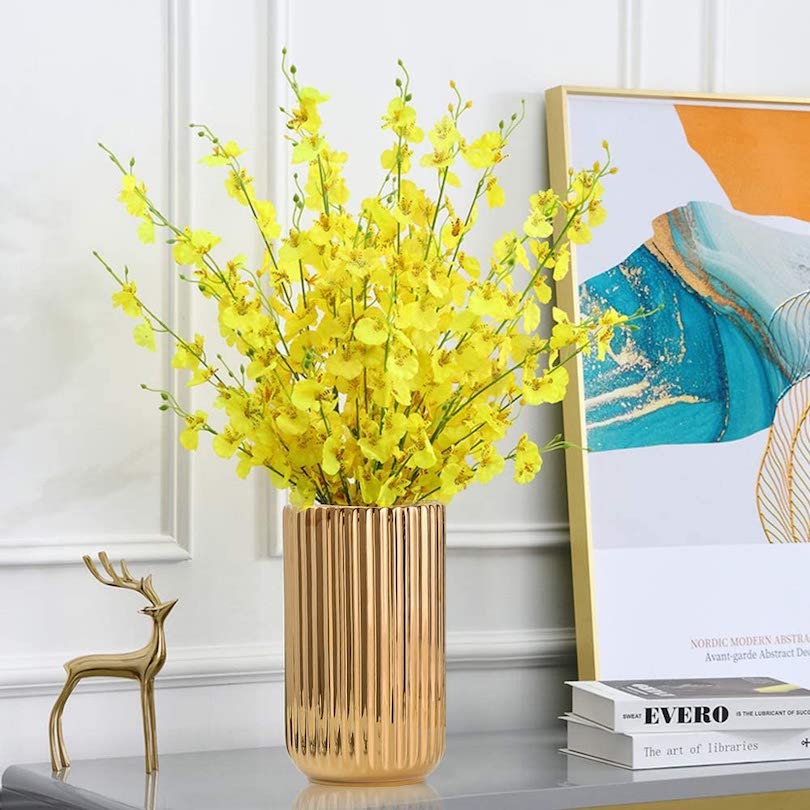 Flowers are always loved by people. And, every other person also gifts them on different occasions. But you also need an equally beautiful vase to keep those lovely flowers, isn't it? Have a look at this golden vase with aesthetic design and detailed texture.
It can be one of the elegant Thanksgiving gift ideas for guests this year. It makes a wonderful gift for family and friends for a wedding, Christmas, and other holidays, like Thanksgiving.
12. Round Wood and Wire Tray – Thanksgiving Gifts For Guests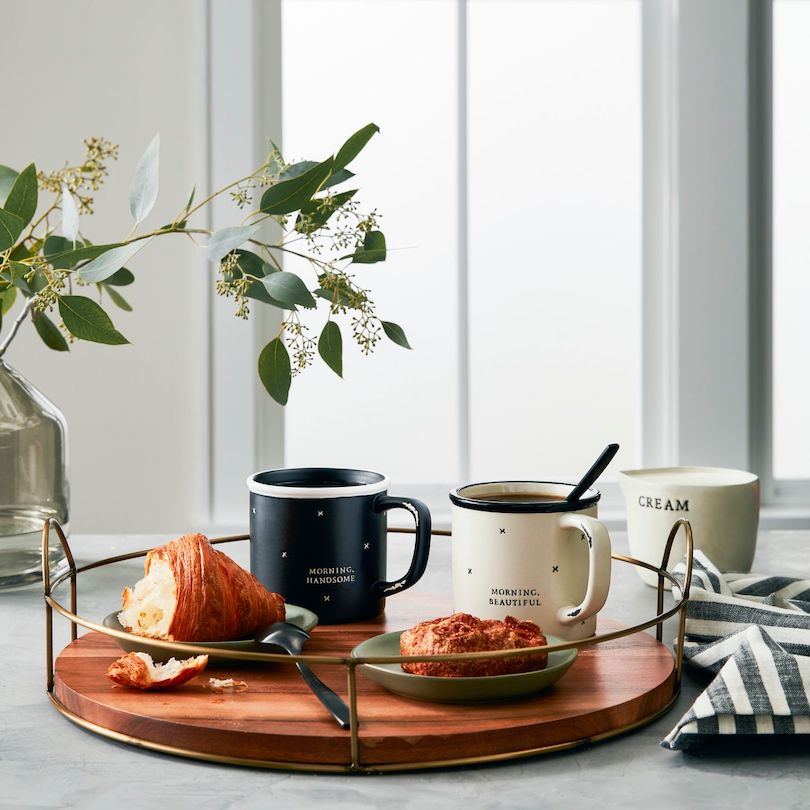 This wooden and wire tray is pretty and practical! Both style and function make it a perfect gifting option for Thanksgiving. The brass wire gives it a sleek appearance and also handles everything pretty well.
You can use it as a serving tray or just use it as a decorative piece for showcasing your vases or flowers.
13. Reusable Casserole Tote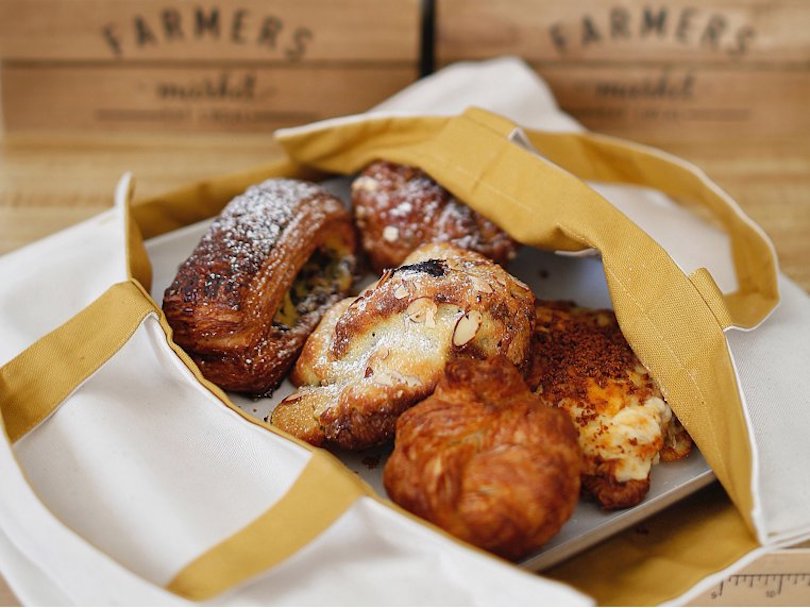 Looking for practical Thanksgiving gifts for guests? Bring over your potluck with this sturdy and beautiful carrier. This is a reusable casserole tote, which is helpful to carry plates, large bowls, and sheet panes. It also makes a great item to transport cakes, pies, and casseroles at ease.
It is extra-wide with a two-inch opening that makes it easier to slide in your culinary creations. The tote helps in keeping things horizontally and upright on-the-go.. Made from a preshrunk organic double-layer cotton canvas, this tote is machine washable and easy to reuse.
14. Fujifilm Instax Mini 11 Instant Camera Thanksgiving Gifts For Guests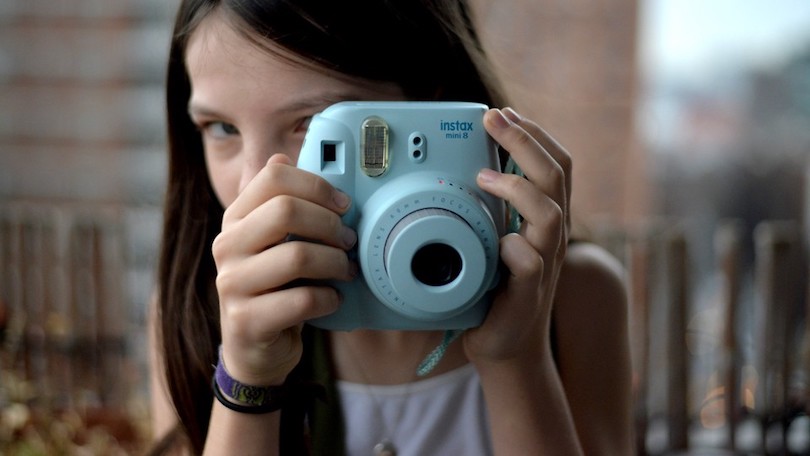 Gift this fun instant camera to your guests to help them click special moments on the spot. It will leave your guests with a perfect memory from the evening.
With this instant camera, selfies and close-up shots have become so much easier. All you need to do is pull the lens' front edge and a built-in selfie lens will appear from the camera's body. After that, hold the camera at arm's length and click as many pictures as you want.
15. Monogram Glasses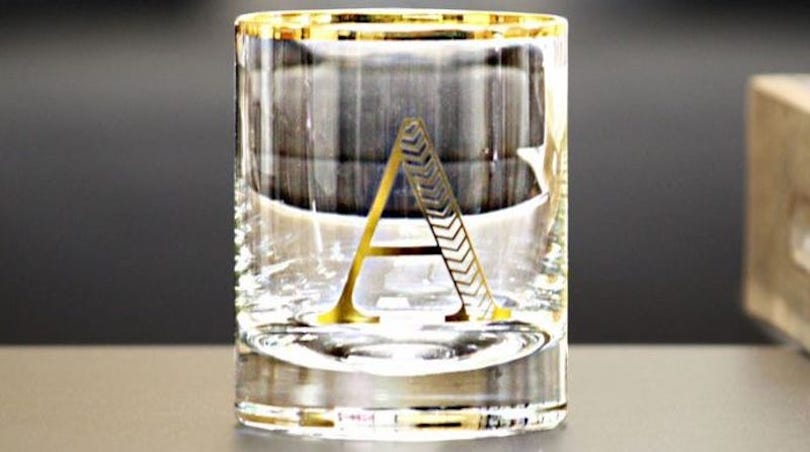 Gift this monogram whiskey glass to your liquor-loving guests. This is one of the great Thanksgiving gifts for guests to help them add a personal touch to their table. This glass is perfect to add a touch of class and individuality to any home bar. It also works as an everyday beverage glass.
Unique and beautiful, this glass will look great on a table or shelf. Plus, those initials will remind everyone that it belongs to one special person.

So, these are some fun and thoughtful ideas for Thanksgiving gifts for guests. We are sure you're guests will shower you with gratitude after receiving these gifts.