Haaks Opperland Expands to Two-Story Tiny House on Wheels
We have seen so many small living solutions over the years, but no one is like the expandable Haaks Opperland two-story tiny house on wheels. The tiny home is designed to sit on Fiat Ducato base chassis. When parked, a triangle-shaped pop-up roof covers the upper rear area to create a spacious two-level living space.
The elevated roofline enables this camper to enjoy a second story, which is a comfy loft space with a window to bring in sunshine and a double mattress for a relaxing snooze. The lower level of the tiny home includes a living area, a kitchenette with an induction cooktop and sink powered by lithium-ion battery (360-Ah), a dinette within a large tailgate, and a staircase going up to a bedroom. There is also a small bathroom area with a shower and toilet. Overall, this tiny abode offers you the best outdoor solution for modern campers.
This stylish camper is available in all sizes, designs, and shapes – from all-terrain camper to compact vans to easily enjoy small living anywhere you want. Measuring 158 x 90 x 99-inches in a compact size, this small and lightweight camper is perfect to fit a flatbed model of Fiat Ducato, which is the European model of Ram ProMaster van.
Besides all these amenities, the camper is equipped with solar panels and a Victron inverter for ample off-grid electricity supply. There is also a small freshwater tank to carry 11.9 gallons of water. The tank is enough to provide water supply for cleaning dishes and showering, provided you keep showers short.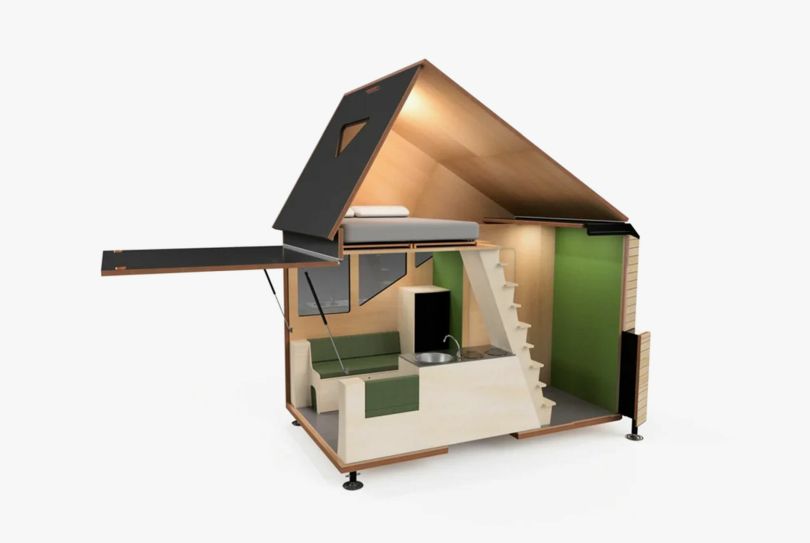 Double-story Haaks Opperland camper is priced at $107,000, including the classy Fiat Ducato 3.5T chassis along with six-speed manual transmission, 146-hp 2.3-liter Multijet diesel engine, rear air suspension, and 5-in touchscreen Uconnect infotainment system.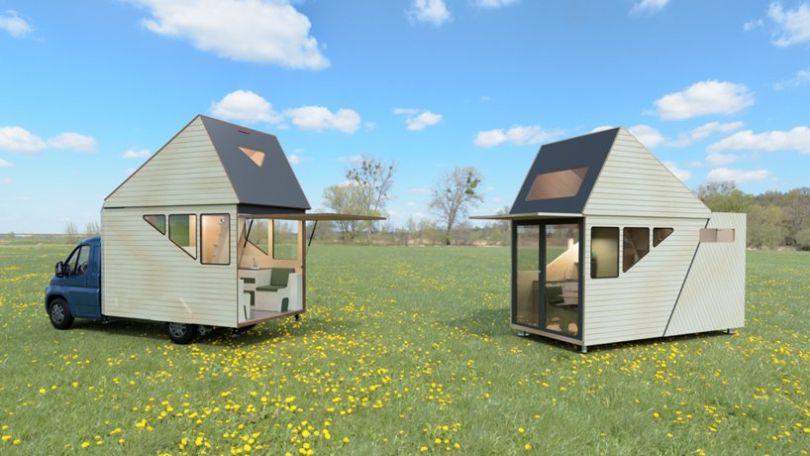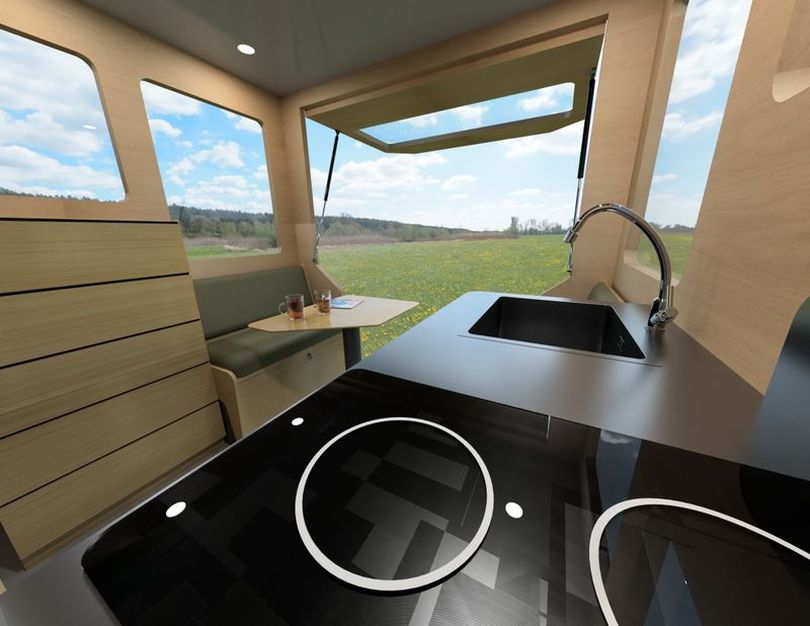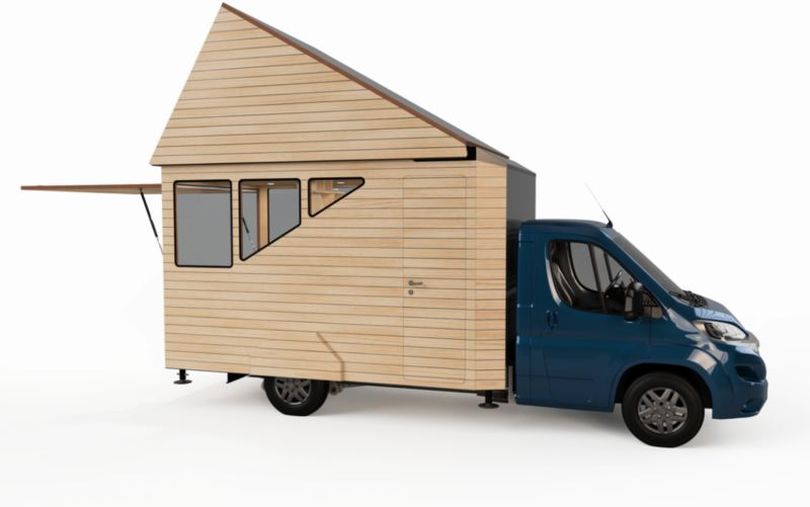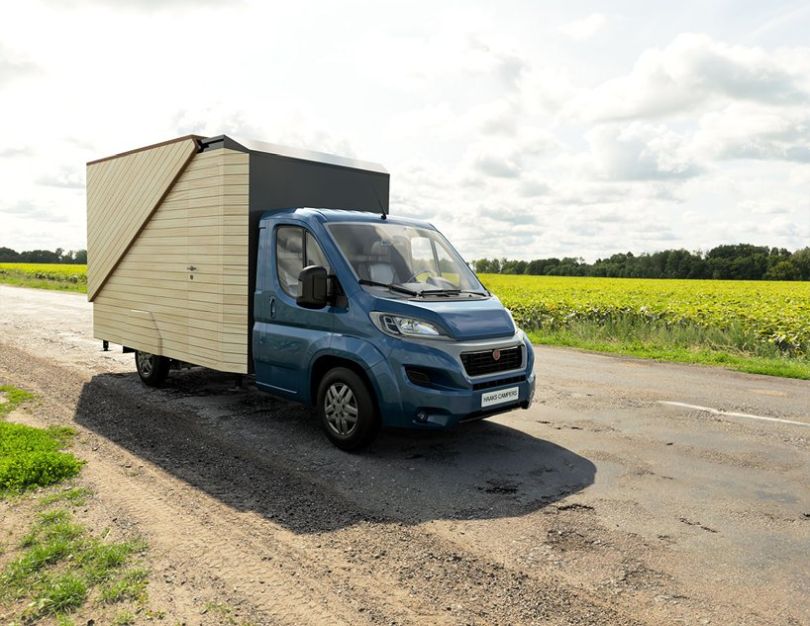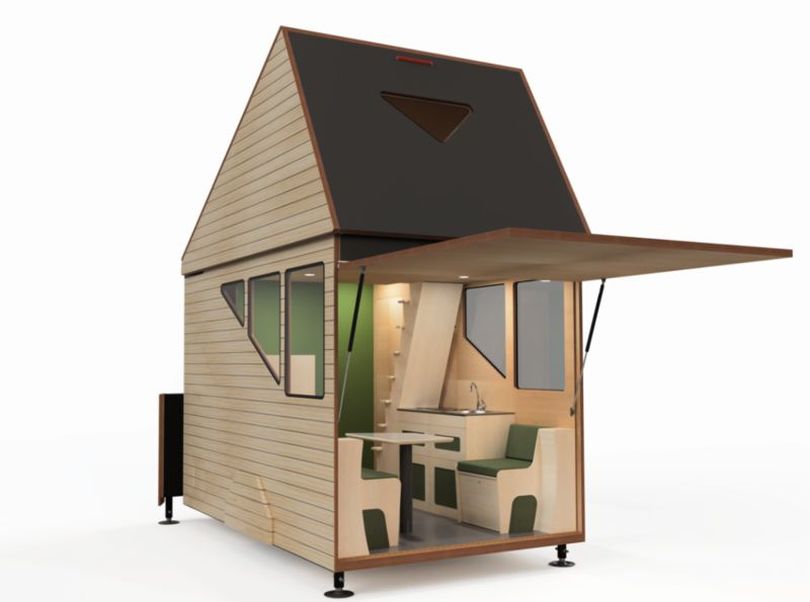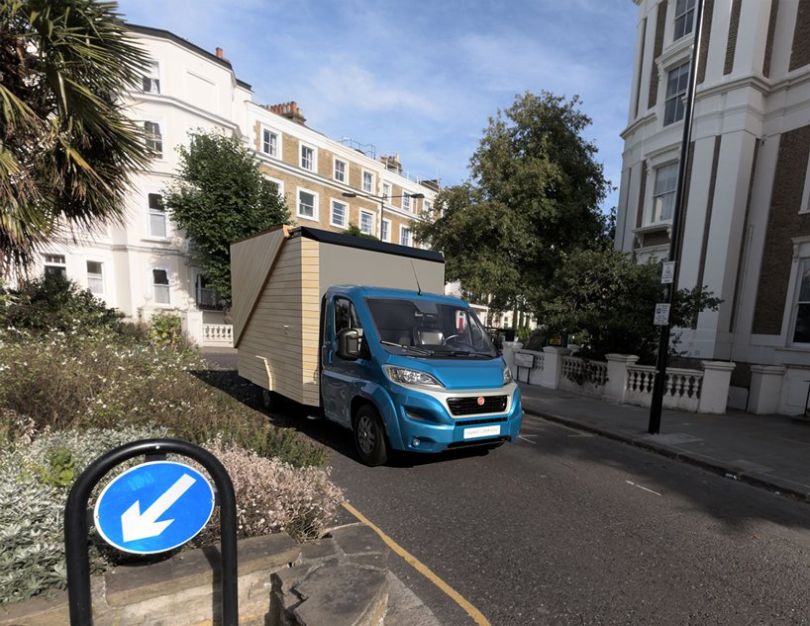 Via: GearPatrol