What's IKEA Kitchen Remodel Cost? Let's Find Out
Since kitchen renovation costs are rising, IKEA kitchen design is great for those on a tight budget. Depending on the size of your kitchen, various furnishings and equipment, and the type of cabinets you choose, an IKEA kitchen remodel cost can be anywhere from $6,500 and $19,000.
Most homeowners estimate paying between $8,500 and $14,500 on a fully-equipped IKEA kitchen. While there are a few affordable options for kitchen remodeling, IKEA offers excellent value in terms of the overall cost in terms of installation, materials used, appearance, and quality.
In this blog post, we give you an overview of the regular IKEA kitchen remodel costs. Various factors impact the overall cost of kitchen redesigning. For instance, the layout and size of the area, selected finishes, and the quality of materials are some of the crucial factors that impact the kitchen design.
Moving pipes, power cables, or walls can significantly raise your overall cost by hundreds of dollars.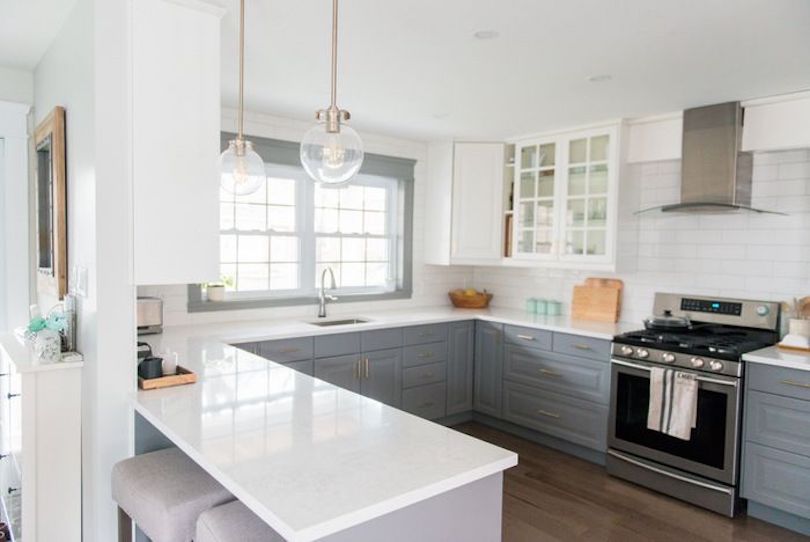 An average-sized 1012 kitchen will normally cost between $26,000 and $38,000 to completely renovate. You can install an IKEA kitchen for a lot less money, as we will soon see!
On average, here's the breakdown of IKEA kitchen remodel costs:
Kitchen consultation – $145
Drawer organizers and dividers – $340
Butcher block – $278
Dishwasher, stove, range, microwave – $2,300
Kitchen cabinets – $6,950
Lighting – $325
Faucet and sink – $385
Backsplash tiles (includes installation) – $750
Gas stove install – $523
Hardware (cabinets knobs, etc) – $285
Quartz countertops (50 sq.ft.) – $3,250
Total Kitchen Cost – $15,531
Pro Tip: If you arrange your purchase for one of IKEA's many annual large sales, you can save even more on your new IKEA kitchen.
IKEA Kitchen Cabinets Cost
The number of cabinets, the type of crown molding, and the number of panels all affect how much it will cost to rebuild your kitchen using IKEA. The cabinets' style and substance are further considerations.
IKEA kitchen cabinets, on the other hand, typically cost around $2,500 for a 100-square-foot kitchen (without installation).
Your kitchen cabinets may cost a total of $3,500 if you add a pantry, panels, and soft-close hardware.
The cost of cabinets often TRIPLES when you factor in shipping and expert installation (by an IKEA installer or a kitchen remodeling professional).
In other words, if the IKEA cabinets themselves cost you $2,500 initially, installation and shipping will total $7,500.
In contrast, installing the least expensive stock kitchen cabinets might cost as much as 20% more than doing so for IKEA cabinets.
But custom cabinets will cost three to four times as much as semi-stock cabinets and can cost up to 50% more.
What Materials Do IKEA Kitchen Cabinets Contain?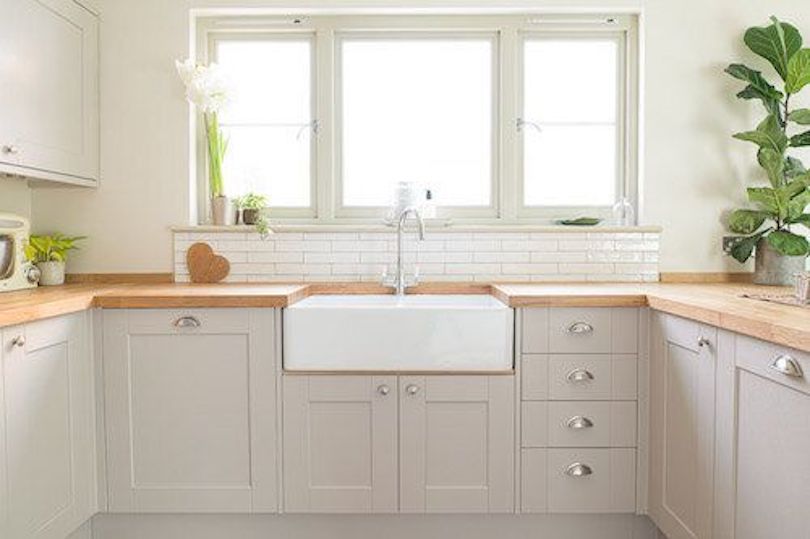 The cabinet box is the essential component of any kitchen cabinet. This is the main portion, free of fixtures, doors, and drawers.
The box in an IKEA cabinet is made of:
• Particleboard
• Veneer with laminate
The materials are separated into four classes for the cabinet doors and drawers:
Real Wood and MDF (medium-density fiberboard) –
IKEA creates four models with real wood: FILIPSTAD (oak veneer for door panels using particleboard; solid oak to make door frames), EKESTAT (ash or solid oak for door edges; oak veneer for door panels), LAXARBY and BJORKET (birch veneer for door panels; solid birch for door frames).
Foil and MDF –
Eight models consist of thermofoil and/or melamine foil: BROKHLT, MARSTA, RINGHULT, GRIMSLOV, JARSTA, EDSERUM, HAGGEBY, TINGSYRD.
MDF and Paints –
Four lines use MDF and paints: FLADIE, HITTARP, VEDDINGE, and BODBYN.
Glass or Metal –
The JUTIS version consists of glass and aluminum, whereas the GREVSTA collection consists of stainless steel, melamine, and particleboard.
Reasons IKEA Kitchen Cabinets Are Cheap
Average Kitchen Remodeling Cost: $7,420 – $26,300
Here are various reasons why IKEA kitchen cabinets are budget-friendly: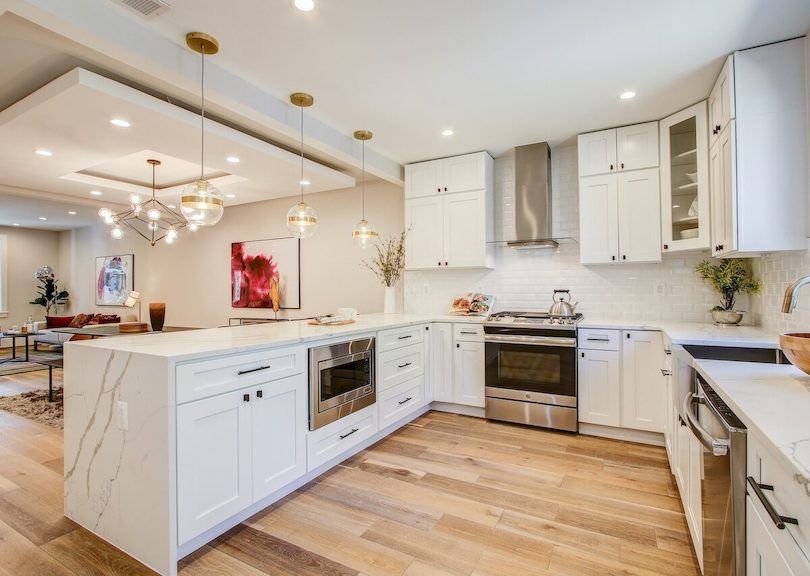 Engineered wood is used by IKEA
The materials IKEA uses are a major factor in why their prices are lower than those of the competition. In particular, engineered wood cabinets cost up to tens of thousands of dollars less than their solid wood equivalents. If the quality is high, engineered wood can last up to 25 to 30 years.
You are in charge of installation and assembly
IKEA ships cabinets flat-packed, leaving it up to you to assemble and install them. You won't have to pay for any transit, labor, or storage expenses this way.
IKEA manufactures its cabinets in bulk
IKEA is a far more affordable option than businesses that construct custom-made cabinets since they manufacture their furniture in a predetermined variety of sizes, colors, and styles.
What design tweaks can make IKEA kitchen appear more unique and expensive?
If the IKEA furniture feels too plain for your home, follow these steps to upgrade it:
Include custom moldings
Adding custom moldings is a simple way to give your kitchen a more premium appearance. To give your kitchen a more elegant appearance, consider installing a baseboard, crown molding, and light rail.
Additionally, cove or crown molding can help you modernize your cabinetry and give it a built-in appearance.
Install legs on your Kitchen island
You may get legs for your kitchen island online to ensure that it looks custom-made.
They can secure the countertop's overhang so that it is balanced and no longer appears to be floating.
Additionally, to improve the appearance of your IKEA kitchen, have a skilled painter finish the legs to match your doors.
Add attractive cover panels
The boxes of IKEA cabinets often appear unfinished and don't match the finish of the doors once you've installed them.
Add cover panels to the finish and fasten them to the side of your cabinet box to complete the appearance. Just be certain you get panels that will extend past the edge of your box.
This will completely enclose your door's thickness and give it a tailored appearance.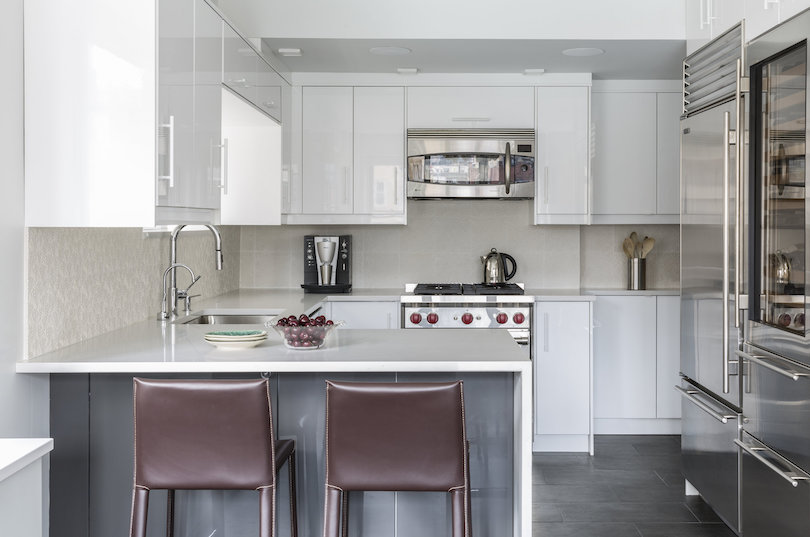 Set up the overlay fillers
Fillers are strips that are utilized to match your cabinet doors. They are typically positioned between the box and the next cabinet or the box and the wall.
To make the filler piece sit flush with the front of your cabinet drawers and doors, affix your overlay fillers on top of it. This makes the transition seamless and prevents your eyes from being distracted by changes in depth.
Purchase custom doors
You don't have to purchase every component of your cabinets from IKEA, which is a benefit of doing business with them.
As a result, you can easily purchase the door from another manufacturer if a striking cabinet has a door that seems out of place.
Nobody will be able to tell that you purchased your kitchen cabinets from IKEA thanks to their stylish appearance.
Conclusion
IKEA is, for the majority of people, the best location to purchase attractive, long-lasting, and completely functioning kitchen accessories.
The best part is that IKEA kitchens have some of the most affordable rates available, so you won't be in debt after your renovation (which might be the case if you go for a high-end manufacturer).
IKEA will also give you everything you need if you plan to do your own installation, which we know you will be quite happy about. Overall, shopping at IKEA will provide you with a good return on your investment. So, keep all these things in mind to determine the IKEA kitchen remodel cost.