Best Robot Vacuum Cleaner 2023 For Spotless Floor
Looking for the best robot vacuum cleaner 2023? A robot vacuum can replace your usual sweeps in the high-traffic areas of a room.  You can program it to clean while you're away so that you can return home to a spotless floor and some free time.
However, if you have to clear out half of your belongings, move a tonne of cords, and shoo your dogs out of the way before you can use your robot vacuum, you'll lose a lot of its time-saving magic. Some features can assist you to control how your robot vacuum and your life interact. Some robot vacuums let you construct maps that indicate no-go zones for your robot vac if clutter is a problem. You can also keep an eye out for a model that can recognize and steer clear of hazards like wires and shoes.
There are a lot more factors to take into account when making a purchase, so the comprehensive evaluations that go along with each robot vacuum in the following chart will provide you with all the information you need to make the best choice.
Before reading our list of the 5 best robot vacuum cleaner 2023, read the information on features to consider.
How To Choose The Best Robot Vacuum Cleaner
Some people may find the cost of a robot vacuum to be excessive. Along with the initial cost, most robot vacuums have continuous expenses because they frequently need to replace their brush roll, side brushes, roller brushes, and HEPA filters. You must first consider how much you can afford to spend and whether the convenience is worthwhile to you.
The majority of people would concur that the cost is worthwhile because, if you made the proper decision, you may expect a significant increase in convenience. Some even come with laser camera add-ons to help your robot vacuum navigate small spaces even more effectively.
You should also think about how much cleaning you need to do and how big the area is that you want to clean. If you have pets, a robot vacuum with the strongest suction force available is probably necessary to pick up those pesky pet hair strands so that they are not missed. As a result, if you want to locate the best robot vacuum for pet hair, you'll need one with suction strength closer to 2,500Pa. Fortunately, the majority of robot vacuums aim to have such tremendous suction force; otherwise, none of them would be worth a damn.
Other things to keep in mind
Additionally, you want one that can move around on the carpet and hard floors with ease. While some robot vacuums are better than others at cleaning stairs, to yet, all of them have consistently had a negative reputation in this regard.
Avoid buying cheap models. They won't be able to compete with handheld vacuum cleaners and lack the intelligence required to make the investment worthwhile. They take a lot longer to complete the task because they haven't been specially calibrated for object recognition and avoidance, and they frequently run into walls while navigating.
You must spend your money on high-end models. They come equipped with sensors that allow them to not only map out a room before cleaning it but also save the schematic models so they can follow any set routine you specify. Because of this, check sure the robotic vacuum has Wi-Fi, Alexa, and Google Assistant compatibility. You want it to work flawlessly with a companion app.
Best robot vacuum cleaner 2023
Here are the top 5 best robot vacuum cleaners in 2023:
Roborock S6 Max V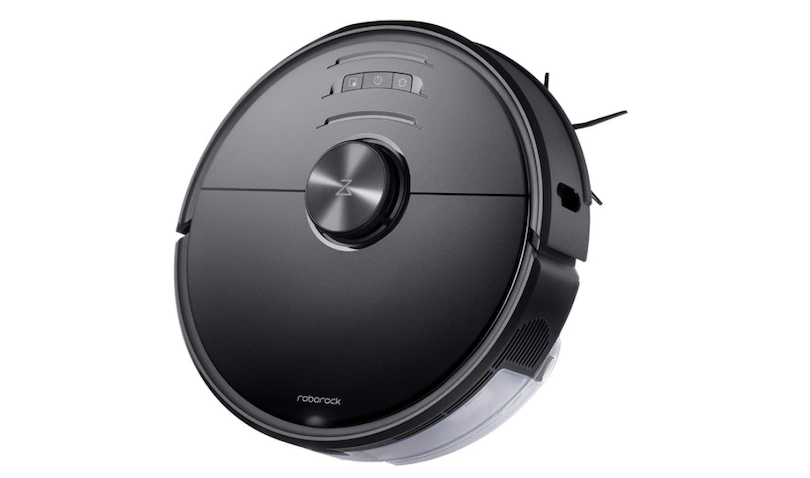 Product Details:
Despite being far from inexpensive, the S6 Max V outperforms some of the more expensive robot vacuums in terms of features and cleaning effectiveness.
It includes a great mapping system that makes it simple to create exclusion zones, it recognizes and avoids barriers (including pet waste), and it even lets you plan the cleaning of your rooms in a specified sequence and at specific times.
Additionally, it comes with a camera that you can monitor remotely from your phone, making it a secondary home security system. While you're away, you may monitor its development or see how your pets are doing.
Pros:
Powerful cleaning
Obstacle avoidance
Smart navigation
Cons:
Average mopping capability
Expensive
Eufy RoboVac X8 Hybrid Robot Vacuum Cleaner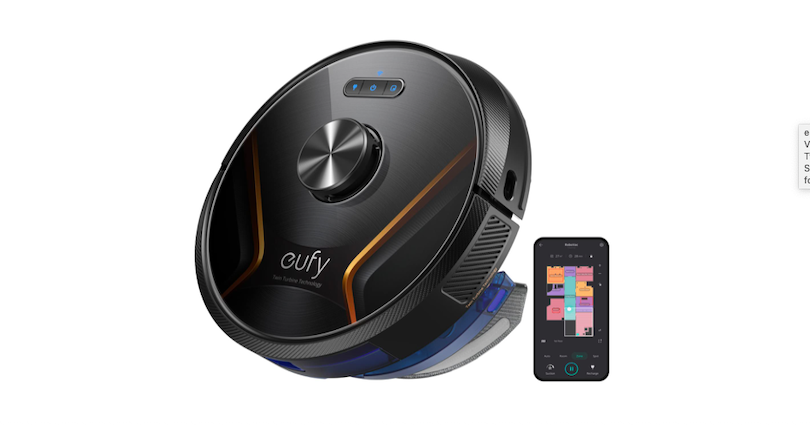 Product Details:
The majority of robot vacuums have similar aesthetics, yet the X8 Hybrid stands out from its plain rivals thanks to some beautiful bronze touches.
If you're looking for an affordable choice with modern features like LIDAR, mapping, and scheduled cleaning, you should take a closer look at this mid-range addition to the Eufy stable.
It is being offered at a significant discount from its RRP, and if you can find it for a reasonable price, you won't be let down. It is both Google Assistant and Amazon Alexa compatible, quiet, powerful, and has a 180-minute runtime.
Although the mop is a little underwhelming, we are not frequently astounded by a hybrid model's mopping abilities.
Pros:
Well designed app
Amazing functionality
Great across hard flooring and carpets
Cons:
No self-emptying bin
Basic mop integration
Ecovacs Deebot X1 OMNI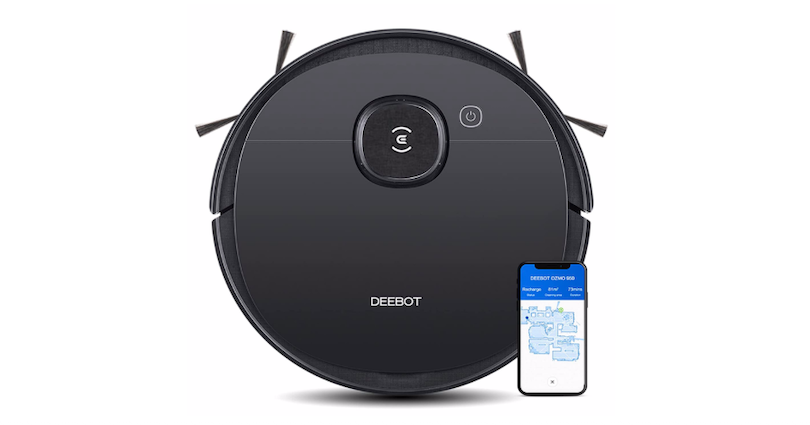 Product Details:
This is the model to buy if you're looking for a robot vacuum cleaner that can handle everything. It's also a fantastic choice if you want to create a cleaning routine and then completely ignore it for weeks on end.
The X1 OMNI doesn't just empty itself; if you're using the mopping feature, it will also clean, dry, empty, and replenish its water tank.
It boasts a strong suction (a staggering 5000PA) and a sophisticated mapping technology that lets you focus cleaning on particular rooms or even individual items of furniture within those rooms. Thanks to the built-in voice assistant, you can even accomplish it using voice commands. There is an onboard camera that you may access, and it has a running time of four hours and twenty minutes.
But all that technology needs to go somewhere, which calls for a sizable dock. Additionally, when emptying and cleaning the robot vacuum, the dock is noisy.
Pros:
Smart navigation
Granular mapping
Voice assistant
Powerful suction
Cons:
Large dock
Expensive
Auto-emptying is noisy
Neato Botvac D7 – Best Robot Vacuum Cleaner 2023
Product Details:
One of the few robot vacuums available that isn't disc-shaped is the Neato Botvac D7 Connected. Its unusual design gives it a benefit when it comes to cleaning the corners and the edges of a room.
It boasts good suction and a 120-minute runtime. Zone cleansing, virtual no-go zones, and the ability to store numerous maps are also useful mapping features. In our experiments, we discovered that while it generally performed an excellent job of avoiding obstacles, it had a problem becoming caught up in cables.
When we first reviewed it, the price made it difficult to recommend. However, with the price reduced and the app updated, this is a reliable robot vacuum alternative at a reasonable price.
Pros:
Fantastic cleaning
Specialized mapping
Cons:
Small bin
Some connection issues
Ecovacs Deebot Ozmo 920 – Best Robot Vacuum Cleaner 2023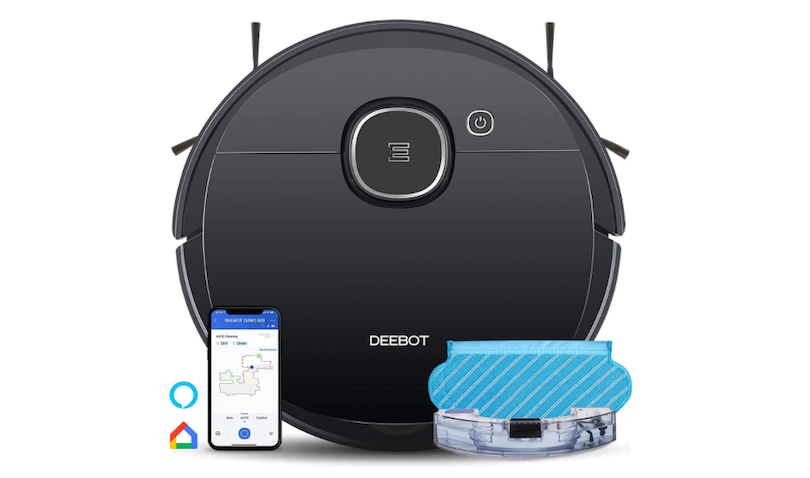 Product Details:
A suggested mid-range choice is the Ecovacs Ozmo Deebot 920. It operates at a very manageable 66dB and provides 110 minutes of cleaning time. It is among the more maneuverable cleaners, being able to fit under furniture and over obstructions thanks to its good climbing abilities and 10cm height.
With the aid of its Lidar technology, it can efficiently move around your house, and you may designate specific cleaning modes and exclusion zones using the map feature.
It also has a mop function, which thankfully cannot replace mopping by hand but does perform reasonably well.
Pros:
Quiet operation
Laser mapping
Rarely traps
Cons;
Mediocre mop
It may even tangle up debris and hair