Best Large Outdoor Rugs for RV Camping
Would you love to carry the comfort of your home to every place you travel? If so, you know how important outdoor rugs are to make even unfamiliar campsites, beaches, or picnic spots feel cozy like home. Even if you have a limited area in your tent or RV, you can take with you a large outdoor rug to sit outside and enjoy the wonderful view around you.
Another practical purpose of an outdoor rug is that it makes any outdoor space cleaner and homely. An outdoor rug also has some practical purposes that make traveling easier and cleaner. Continue reading to know the right outdoor rugs to fit your lifestyle while maximizing your living space while camping.
Why Should You Own An Outdoor Camping Rug
Outdoor rugs for camping are perfect to create a comfortable and cozy outdoor space. You can sit or lie down while relaxing or walk around barefoot without getting your feet dirty.
You can even use it to remove your shoes before heading into your tent or RV. Hence, it eliminates the amount of dirt you may take inside your RV or tent. If you are taking kids to camp with you, an outdoor rug gives them a clean, soft area to play away from dirt.
7 Best Outdoor Rugs You Need For RV Camping
Here are our best picks for the outdoor rugs that you need to carry with you for camping to feel like home:
Sand Mine Reversible Outdoor Rugs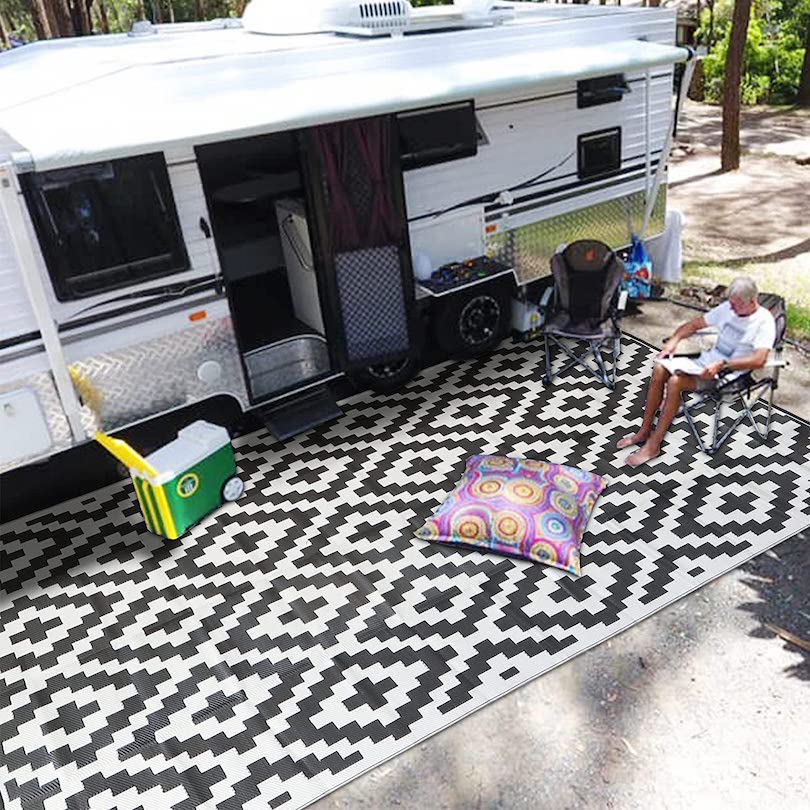 Product Highlights:
Latch.It RV Outdoor Rugs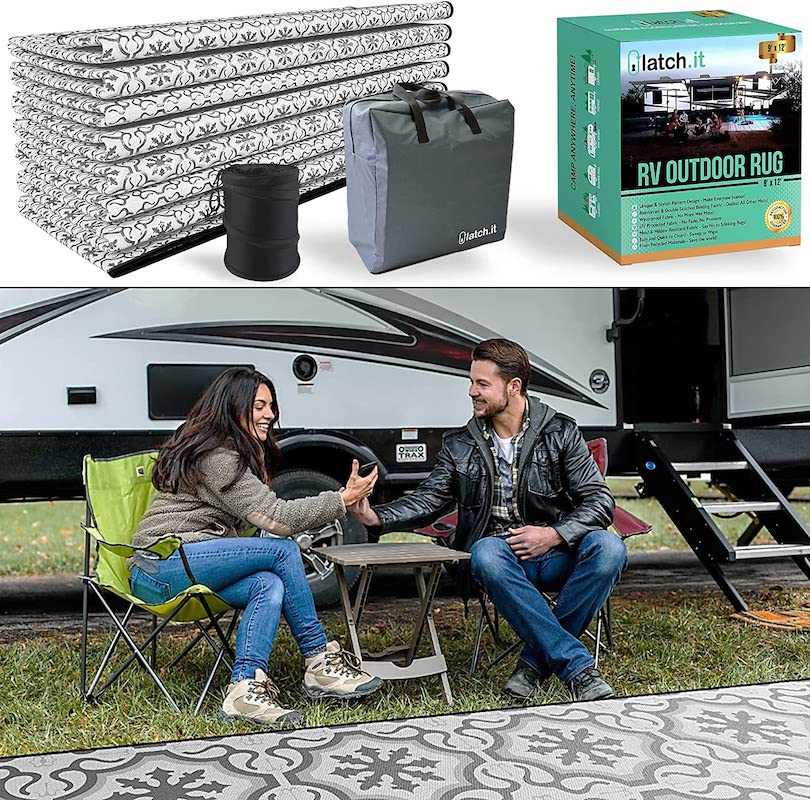 Product Highlights
WikiWiki Reversible Outdoor Plastic Straw Rug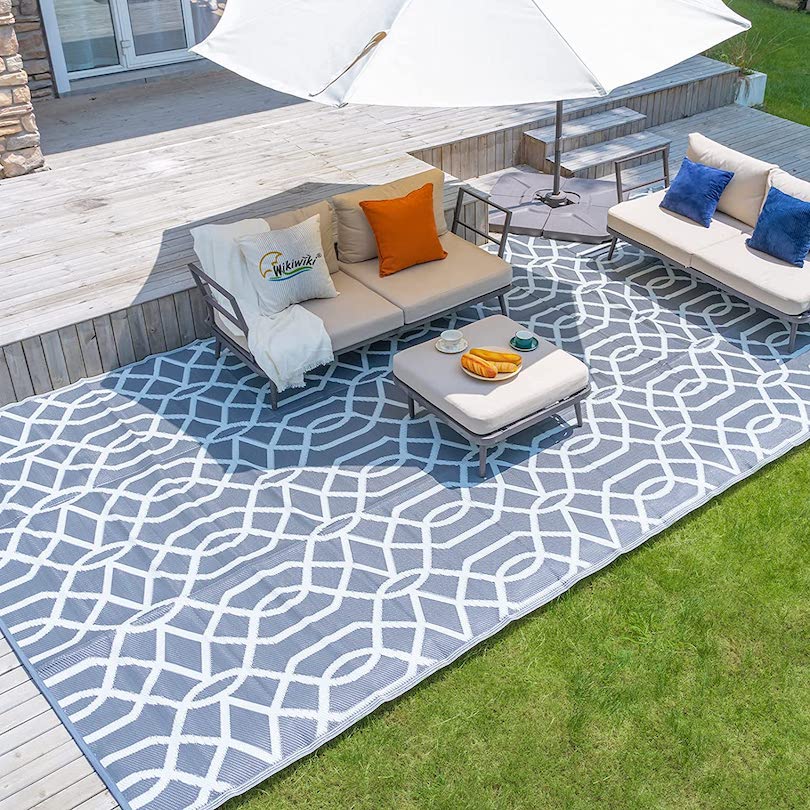 Product Highlights
Kohree Reversible Mats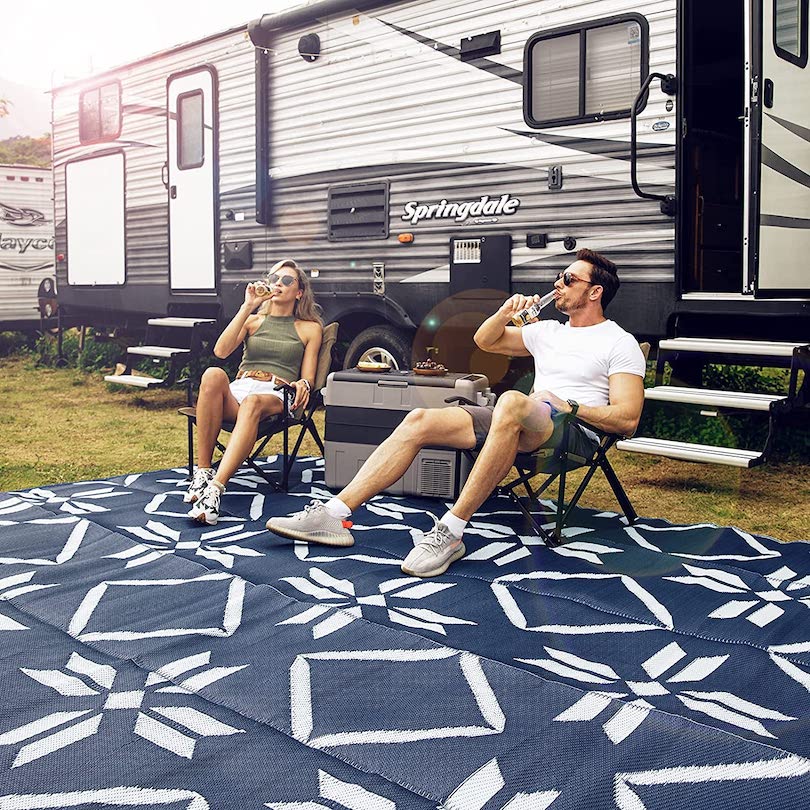 Rvolst Outdoor Rug Carpet Patio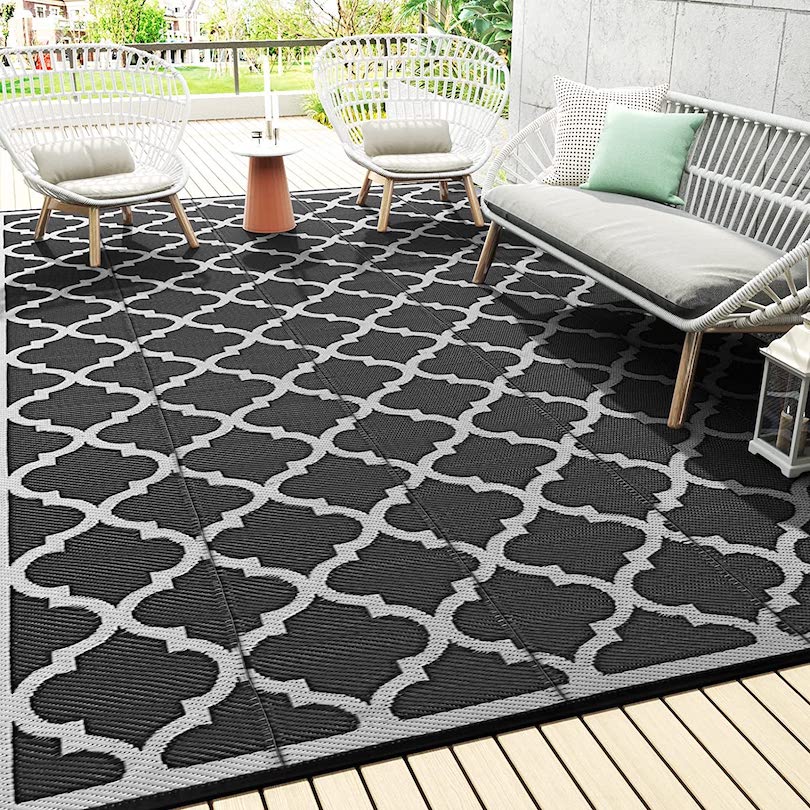 Product Highlights
Stylish Camping RV Mat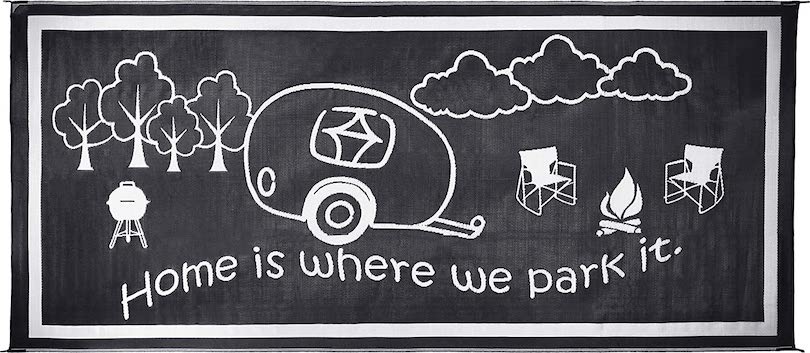 Product Highlights
Fifame Outdoor Camping Rugs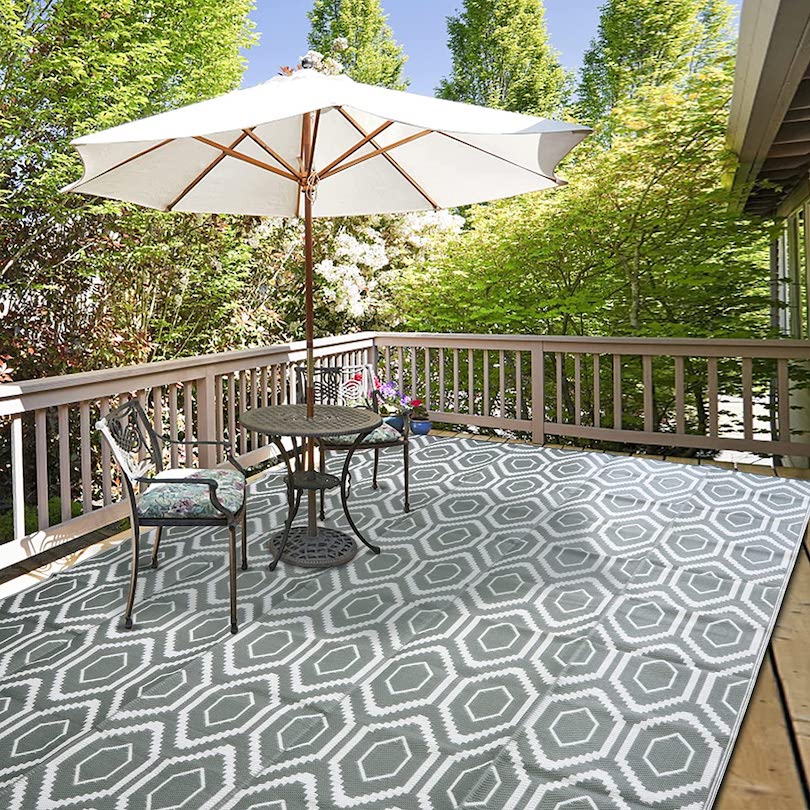 Product Highlights