Thanksgiving Gifts for Clients to Show Gratitude 2022
On Thanksgiving, everyone gets together with their loved ones to celebrate and enjoy food and beverages. People express their appreciation and love for their friends and family. In the beginning, farmers would celebrate Thanksgiving to commemorate the harvest's reaping. They would eventually harvest their crop after a year of laborious labor, and to celebrate, they would gather with food and beverages. People continued to commemorate this day as the years went by. Now, it's celebrated as a day to express gratitude, affection, and love towards one another. So, when thanking everyone around you, don't forget your clients. It will help in improving your business relations. However, what Thanksgiving gifts for clients consider?
In this article, we'll share with you a list of some thoughtful gifts to present to your valuable clients. However, let's discuss a few other vital things that may come across your mind while thinking to gift something to clients.
Why To Send Client Gifts During Thanksgiving
To get a customer or potential customer's attention today, you need to do more than simply send a "Happy Thanksgiving" email. Give them a gift they can't refuse if you want to stay in their minds. The best way to show someone you care is with a special gift over the holidays. In conclusion, you will no doubt beam knowing that you improved your clients' holiday season. Here are a few explanations for why you ought to give thanks this Thanksgiving by giving a gift:
The gifts can foster a sense of affinity and a favorable relationship with you and your brand.
It helps in raising client satisfaction and return on investment.
Gifts can foster respect and trust.
Gifts may promote repeat business.
Best Practices for Sending Your Clients Special Thanksgiving Gifts
Whether you are sending business gift boxes to your staff or clients, there are a few guidelines to follow when giving corporate gifts. Here are some suggestions to bear in mind this November.
Add Your Own Touch
Personalization is usually a good idea because it shows the recipient that they are taken seriously. Personalized presents help your business build relationships with customers and clients by demonstrating that you have taken the effort to get to know them and value their business.
Keep in Mind the Details
Keep in mind that your client's interests, inclinations, and personal preferences will help you come up with fantastic gift suggestions. Observing what people discuss in the small talk that precedes meetings can also be useful in determining what they will value. The best gifts pay attention to the details since they will have the most impact.
Make Use of Branded Products
A delightful addition to any business gift is branded goods! Sending merchandise with your logo or the logo of your client's business on it is a fantastic approach to advancing the brand. Don't, however, set out to become a walking billboard for your business. With your gesture, be sincere without being overtly promotional.
Avoid blunders
Try your hardest to avoid some of these frequent gift-giving blunders, such as sending inappropriate things, failing to take into account your client's privacy policy for presents, purchasing gifts that are too expensive, sending alcohol to non-drinkers, sending too many branded gifts, etc. These might damage the reputation of your business and sour relationships.
Thanksgiving Gift Ideas For Your Clients
Here is a list of some popular gifts to give clients on the special occasion of thanksgiving:
Professional Notebooks
One of the nicest presents you can give to your clients from business is a quality professional notebook. Giving your customer a well-designed notebook is a terrific idea and will help with their mac to-do list, even though it may sound a little dull. Anybody can benefit greatly from notebooks. Giving your clients a notepad will be highly professional and maintain your working relationship. Everyone enjoys taking daily notes in a top-notch professional notebook. This Thanksgiving, give your client a quality notebook as a token of your gratitude. To further boost the value of the package, you might also include a few high-quality pencils.
Calendars
Giving clients a calendar for Thanksgiving is a terrific idea. For a person, a well-made calendar may do wonders. It will support your client's work planning and scheduling. Additionally, you can alter the calendar by including original artwork, witty quotations, and anything else you think is appropriate. This will set the calendar apart from other ones and make it deserving of a thoughtful Thanksgiving gift. Giving clients a calendar is a terrific way to help them manage their hectic schedules. Create a few personalized calendars for your clients, and this Thanksgiving, send them to them as gifts!
Fruit Basket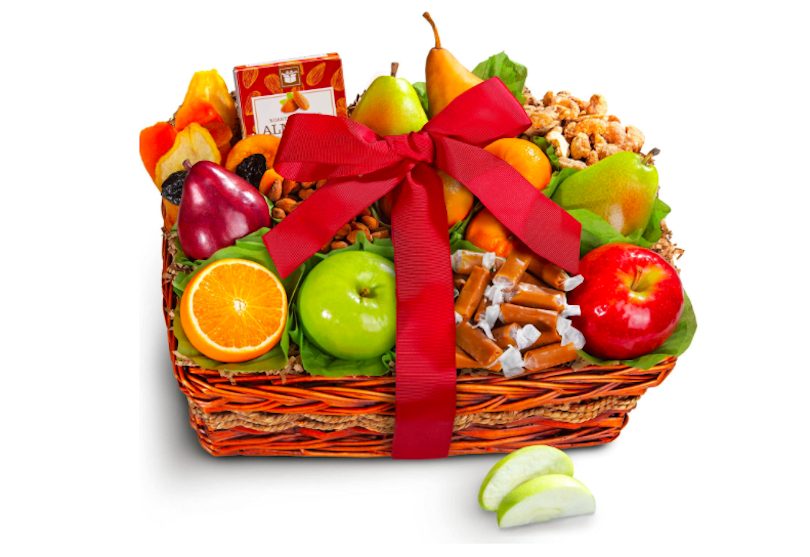 Food and drink are the focus of Thanksgiving. Sending your clients a gift basket of fresh fruits on Thanksgiving is a terrific approach to show your appreciation for them. You should consider choosing this for Thanksgiving. An assortment of fresh fruit will be included in a fruit basket, making it a nutritious present to deliver to your clients. By giving them this item, you will also be wishing them health. Fruits are scrumptious and make wonderful presents. Send your clients a nice basket of fresh fruits this Thanksgiving.
Box of Chocolates & Nuts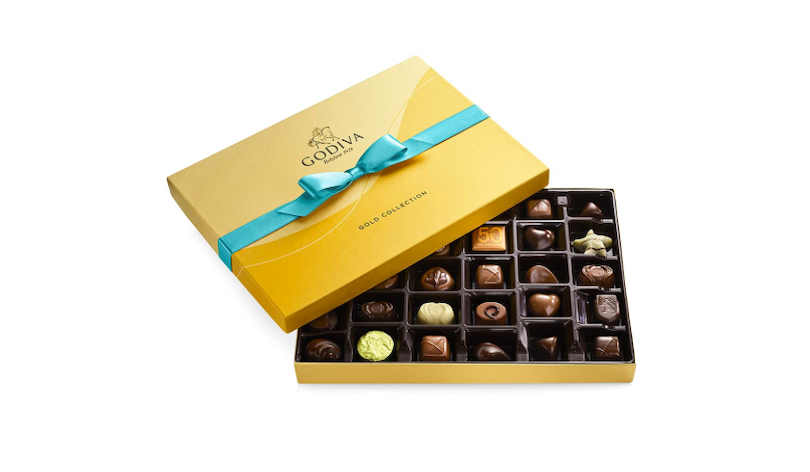 Everyone likes a box full of chocolates & nuts on thanksgiving. As this day revolves around food, sending a box of delicious chocolates and nuts can be an amazing gift choice for your clients. This gift is great to express your gratitude towards your clients and send them your regards as well. You can even add a note along with the box of delicacies to further increase its worth as a gift. Believe me, sending a box of chocolates and nuts along with a good note will surely bring a smile to your client's faces.
Scented Candles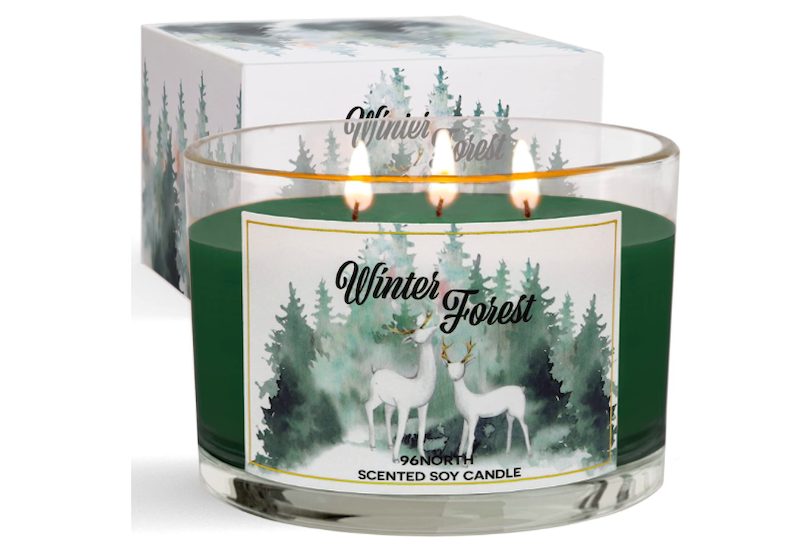 Beautifully scented candles are another present you might give your customers. Simple candles called scented candles emit lovely perfume while they burn. You can give your clients these wonderful presents on Thanksgiving. You have many possibilities to pick from because these are available in a wide spectrum of scents. These candles revitalize the owner and infuse the air with a lovely aroma that permeates the entire space. Additionally, these candles are seen as a positive omen in many different cultures. They make wonderful gifts for your clientele as a result.
Toiletry Bag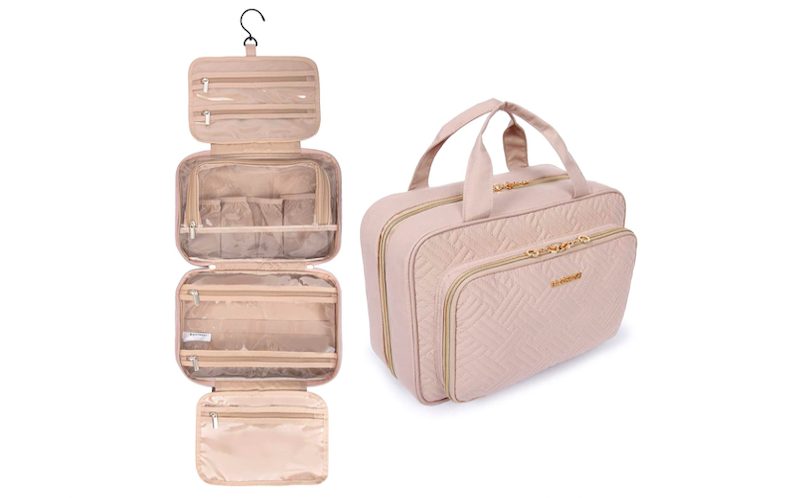 One of the best professional presents you can give your customers on Thanksgiving is this. These bags are quite practical for everyone, but they are especially useful for people who frequently travel for work. To expand its use, include things like lip balm, hand lotion, travel-sized bottles, hairspray, face cleanser, etc. This will be a wonderful business gift for your clients, and they will adore it.
Business Card Holder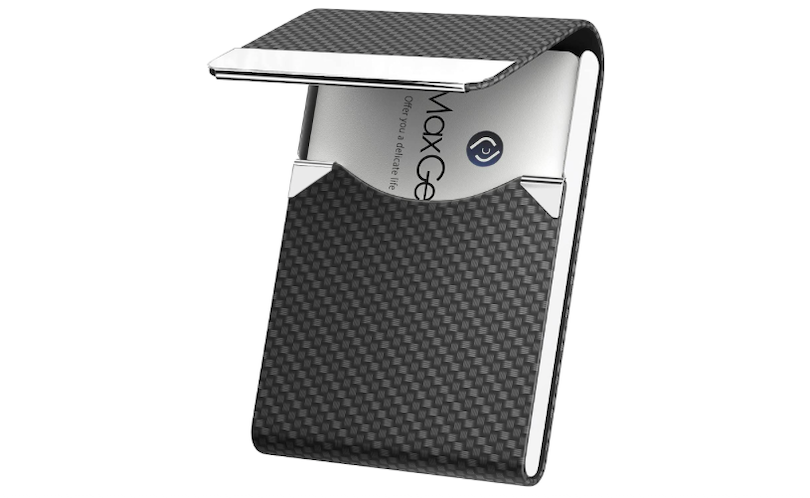 A business card holder is a simple but quite thoughtful gift for clients. It will keep their cards in one place without any mess. They can easily keep it in their bag, on the desk, in the car's glovebox, etc.
LED Desk Lamp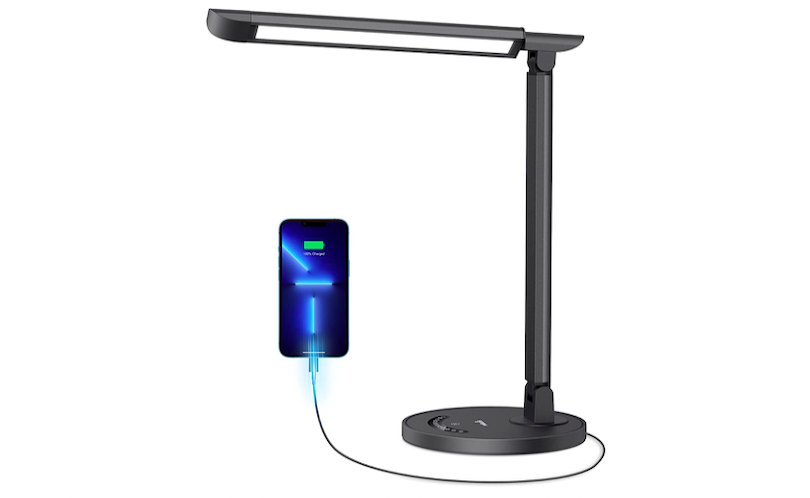 Use the extra functional desk lamp for laptops and desktops that are portable so you can stay in touch with your clients even in the middle of the night.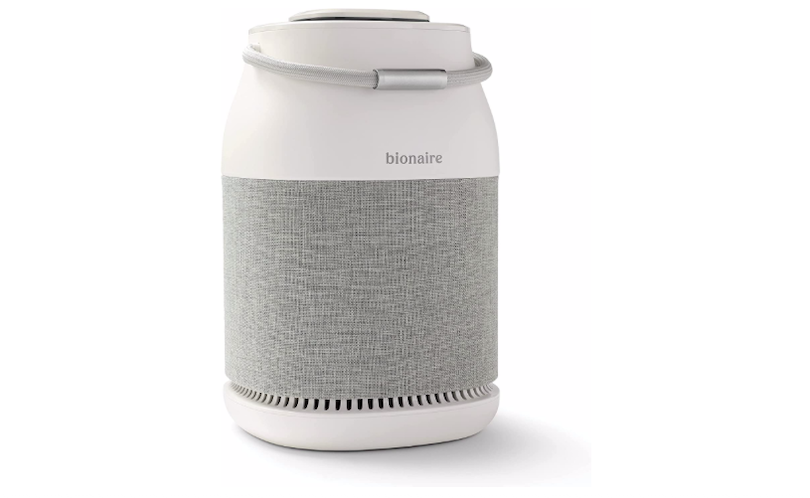 With the help of this portable air purifier, revive mood anywhere. Your clients will also love it!
So, these are some thoughtful Thanksgiving gifts for clients in 2022-2023. Your clients will surely appreciate them.