How to Decorate a Living Room on a Budget
Decorating your living room can be a fun and exciting project, but it can also be expensive. However, with some creativity and a little bit of effort, you can decorate your living room on a budget. Here are some tips for decorating your living room without breaking the bank: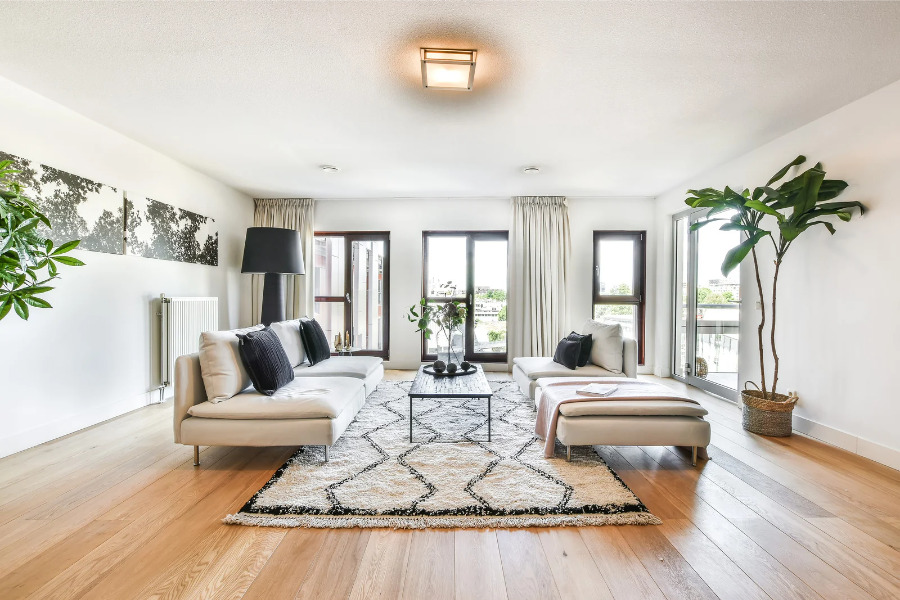 Rearrange the Furniture
One of the easiest ways to give your living room a new look is by rearranging the furniture. Try different layouts to see what works best for the space. You may be surprised at how much of a difference a simple rearrangement can make
.
Paint the Walls
A fresh coat of paint can completely transform a room. Consider painting your living room walls a new color to give the space a new look. You can save money by doing the painting yourself instead of hiring a professional.
Add Throw Pillows
Throw pillows are an affordable way to add color and texture to your living room. Look for pillows with interesting patterns or textures to add visual interest to your space.

Hang Artwork
Hanging artwork on the walls is an easy way to add personality to your living room. Look for affordable prints or create your own artwork to display.
Use Decorative Accents
Decorative accents like vases, candles, and decorative bowls can add interest to your living room. Look for items that complement your existing decor and don't be afraid to mix and match different styles and textures.
Create a Gallery Wall
A gallery wall is a great way to display artwork and photos without spending a lot of money. Collect frames from thrift stores or garage sales and create a collage on one of your living room walls.
Use Area Rugs
Area rugs can add color and texture to your living room. Look for affordable options at discount stores or online retailers.
Add Plants
Plants can add life and energy to your living room. Look for easy-to-care-for options like succulents or snake plants, or consider adding a larger plant like a fiddle leaf fig tree.

Use Lighting
Lighting can have a big impact on the look and feel of your living room. Consider adding a floor lamp or table lamp to brighten up the space. You can also use string lights or fairy lights to create a cozy atmosphere.
Create a Focal Point
A focal point can help bring your living room together and create a cohesive look. Consider creating a focal point by hanging a piece of artwork, arranging furniture around a fireplace, or using a statement piece of furniture like a bold-colored sofa.
Shop Secondhand
You can find great deals on furniture and decor by shopping secondhand. Look for items at thrift stores, garage sales, and online marketplaces like Facebook Marketplace or Craigslist.
DIY Decor
Get creative and make your own decor to save money. Consider making a decorative pillow cover, painting your own artwork, or creating a macrame wall hanging.
Repurpose Items
Look for items in your home that you can repurpose for your living room decor. For example, an old dresser can be painted and used as a media console or a vintage suitcase can be used as a side table.
Use Removable Wallpaper
If you want to add pattern or texture to your living room walls but don't want to commit to permanent wallpaper, consider using removable wallpaper. It's easy to install and remove and comes in a variety of colors and patterns.
Declutter and Organize
Sometimes the best way to improve the look of your living room is to declutter and organize. Clear out any unnecessary items and organize your space to make it feel more inviting and spacious.
Decorating your living room on a budget is possible with a little bit of creativity and effort. By using these tips, you can give your living