Corner Kitchen Cabinet Ideas
When it comes to kitchen storage, corners might be difficult to use efficiently. Corner kitchen cabinets, on the other hand, can become valuable storage spaces that maximize the functioning of your kitchen haven with the correct design and organizational tactics. In this post, we'll look at some innovative corner kitchen cabinet ideas to help you make the most of those often-overlooked corners in your kitchen.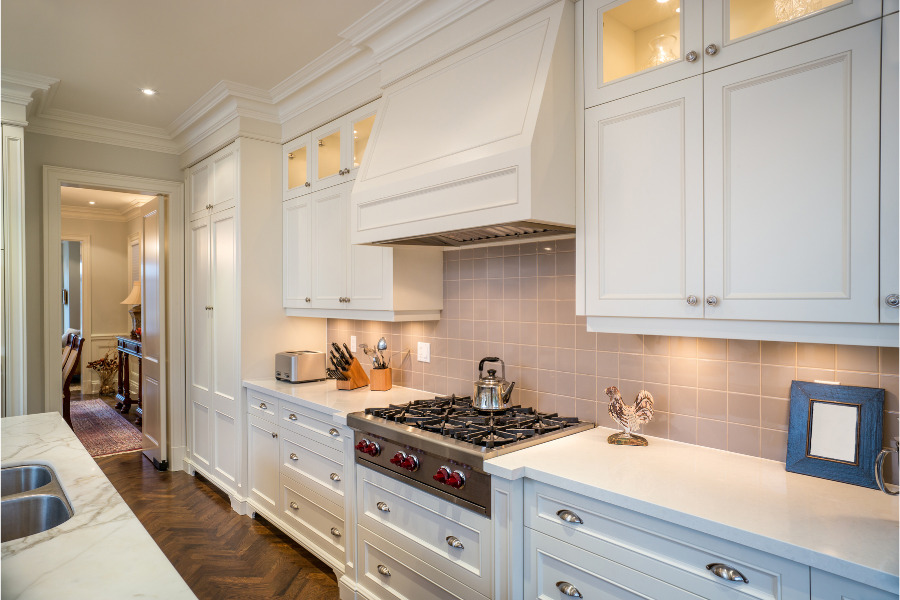 Lazy Susan: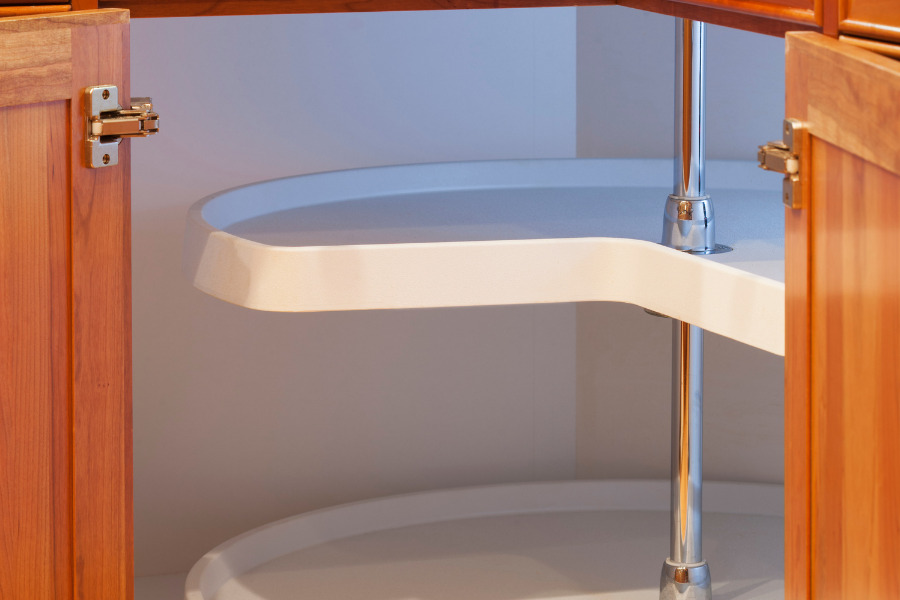 Installing a lazy Susan is a classic and practical option for corner cabinets. This revolving shelf arrangement provides quick access to objects placed in the cabinet's back. It increases storage capacity and removes the need to go through the cabinet's depths. Lazy Susans come in a variety of shapes and sizes, including full-circle, half-moon, and kidney-shaped designs to accommodate various cabinet configurations.
Diagonal Corner Drawers: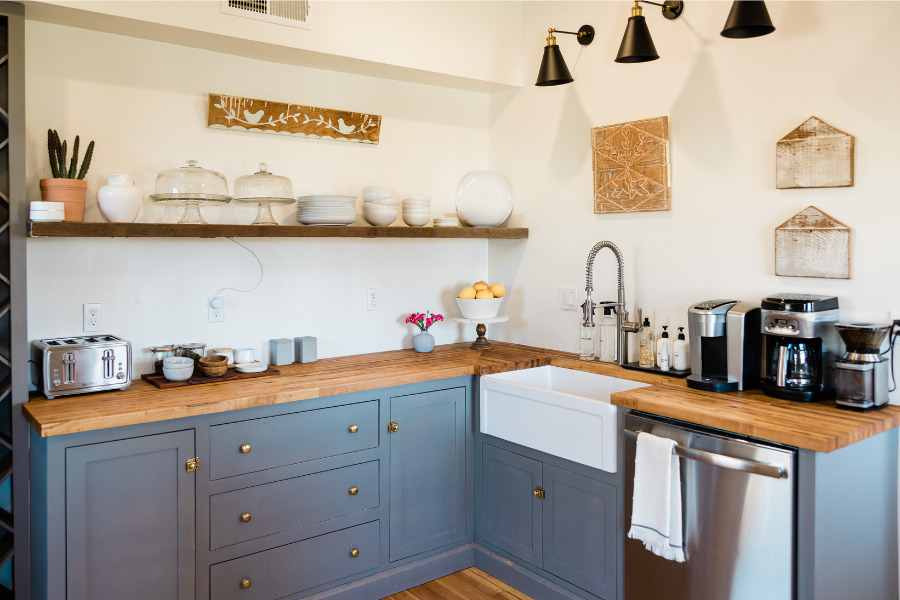 Consider installing diagonal drawers to make corner cabinet storage more accessible and arranged. These drawers take up the whole depth of the corner, providing plenty of storage space for larger items like pots, pans, and appliances. Diagonal corner drawers swing out at an angle, enabling easy access to the full cabinet contents.
Corner Pantry Cabinet: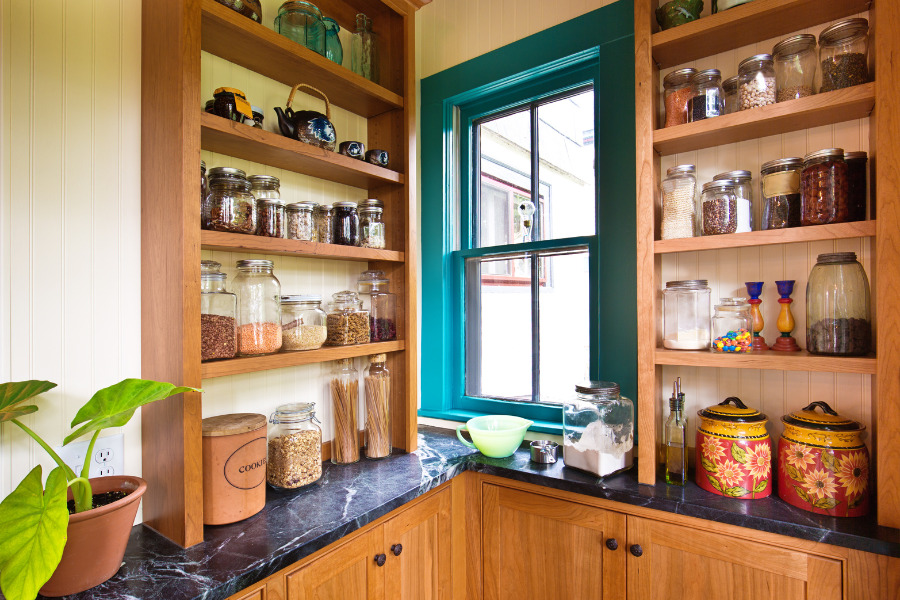 A corner pantry cabinet might be a game changer if your kitchen lacks an appropriate pantry. These tall and large cabinets are specially designed to fit into corner locations, providing enough storage for food, kitchen supplies, and even small appliances. To enhance organization and accessibility, install shelves or pull-out drawers inside the pantry cabinet.
Swing-Out Shelves: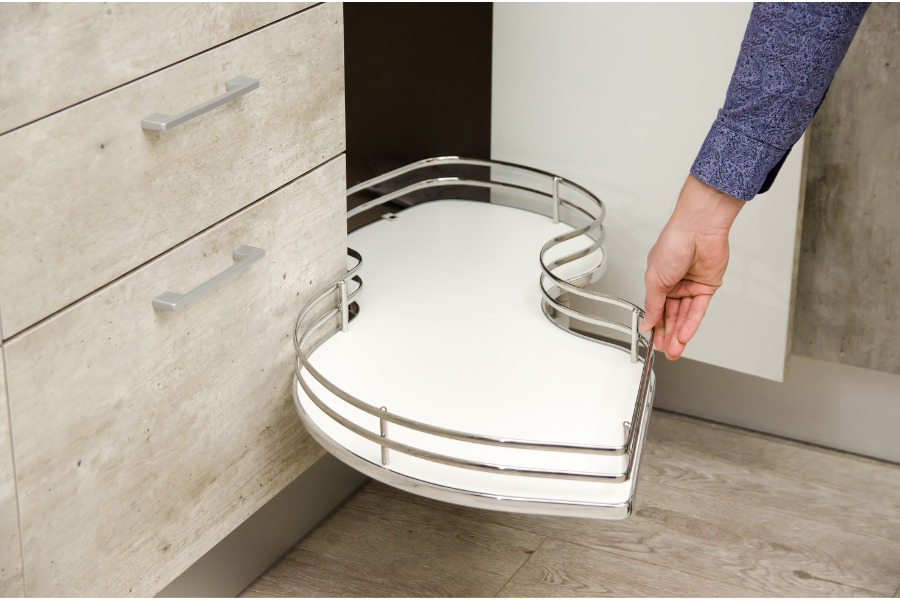 Swing-out shelves are another clever corner cabinet idea. When the cabinet door is opened, these shelves are coupled to a hinged mechanism that allows them to swing out. Swing-out shelves allow quick access to stored objects without having to reach into the cabinet's depths. They are ideal for storing spices, condiments, and other commonly used things.
Corner Sink Cabinet: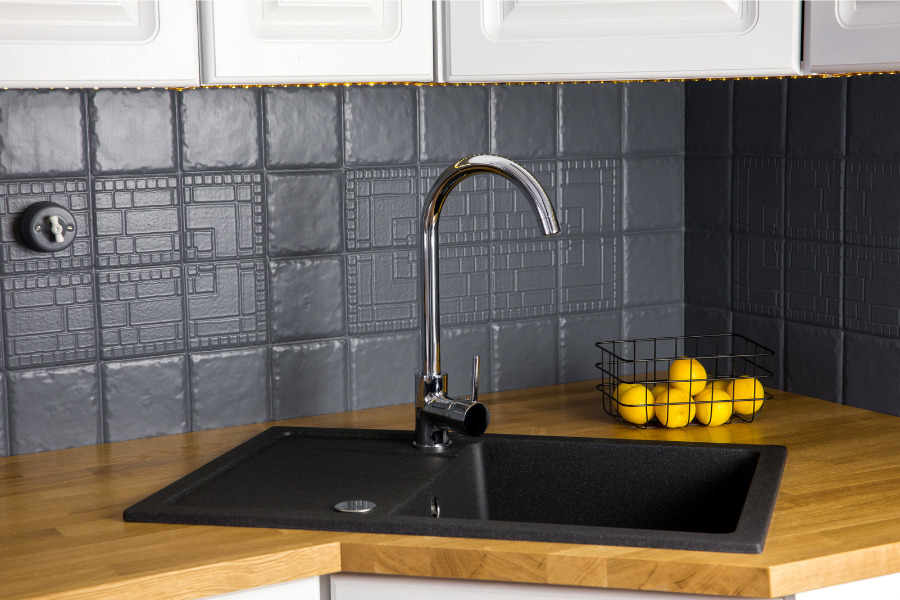 Consider putting the sink in a corner cabinet if your kitchen plan allows it. This configuration liberates counter space along the walls, allowing for a more efficient workflow. Corner washbasin cabinets come in a variety of forms, including L-shaped designs, allowing you to maximize corner space while maintaining utility and aesthetics.
Corner Wine Rack: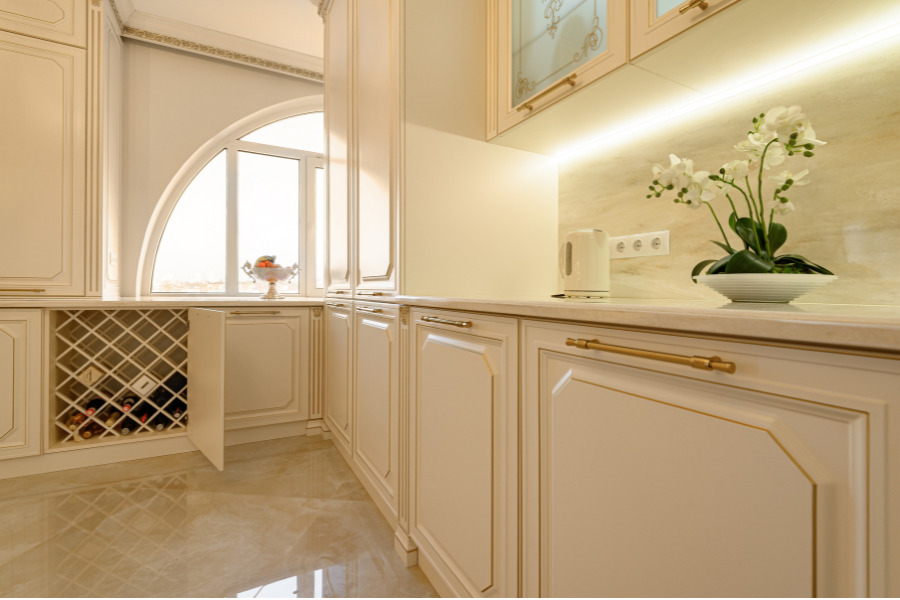 A corner wine rack is a fashionable and space-saving alternative for wine experts. These racks are meant to nestle into a corner, displaying your wine collection elegantly. Depending on your preferences and available space, corner wine racks can be standing or built-in.
Open Shelving: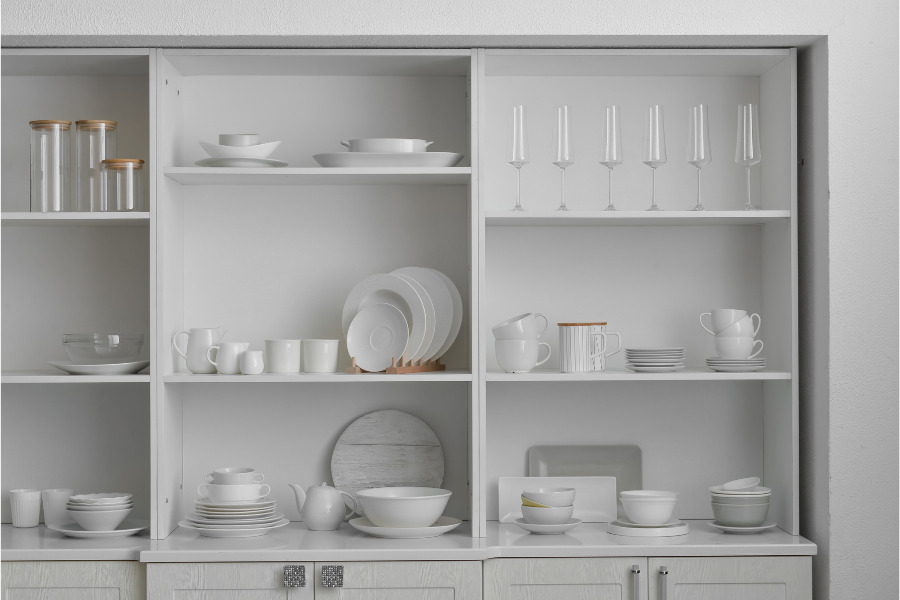 Open shelving in corner cabinets can improve the aesthetic appeal and accessibility of your kitchen. Display ornamental dishes, glassware, or cookbooks on floating shelves in the corner. Open shelving not only maximizes storage but also allows you to exhibit your favorite kitchen objects, giving your culinary environment a customized touch.
Corner Appliance Garage: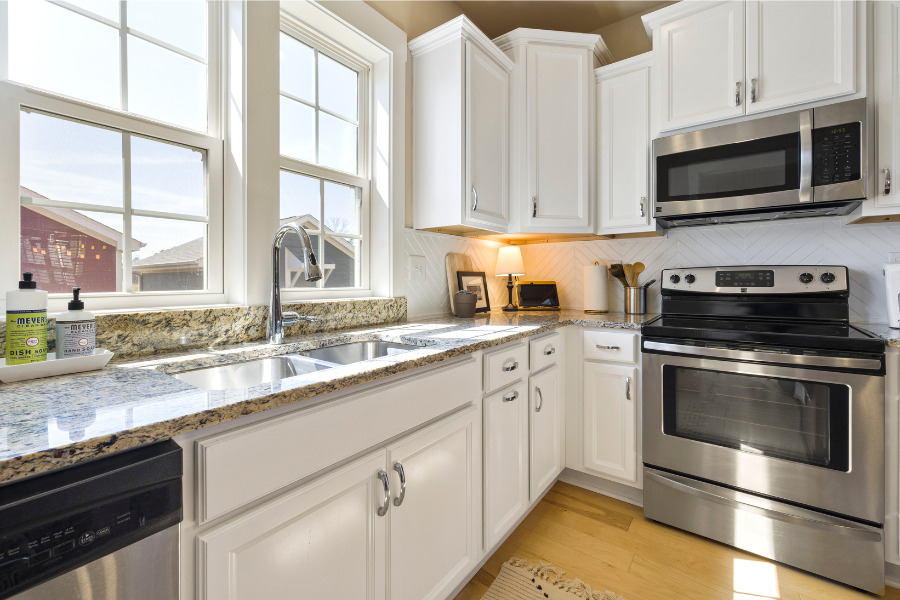 Consider adding a corner appliance garage to keep the surfaces clutter-free and equipment neatly stored away. The doors on these cabinets are foldable or have a tambour-style mechanism that rolls up to reveal the appliances kept inside. Appliance garages are especially excellent for devices like blenders, toasters, and coffee makers, as they keep them easily accessible while keeping the kitchen surface clean and orderly.
Corner Drawers with Pull-Out Inserts: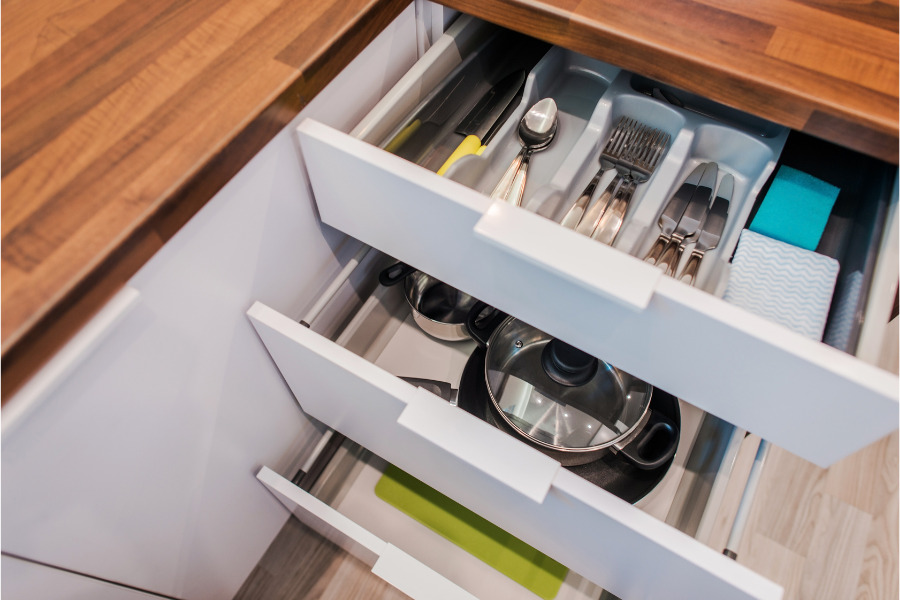 Utilise corner cabinet storage by including pull-out inserts within the drawers. These inserts are intended to improve the organization by including compartments for cutlery, kitchenware, and small kitchen items. The pull-out mechanism allows for simple access and visibility, ensuring that every square inch of space is well exploited.
Corner Display Cabinet: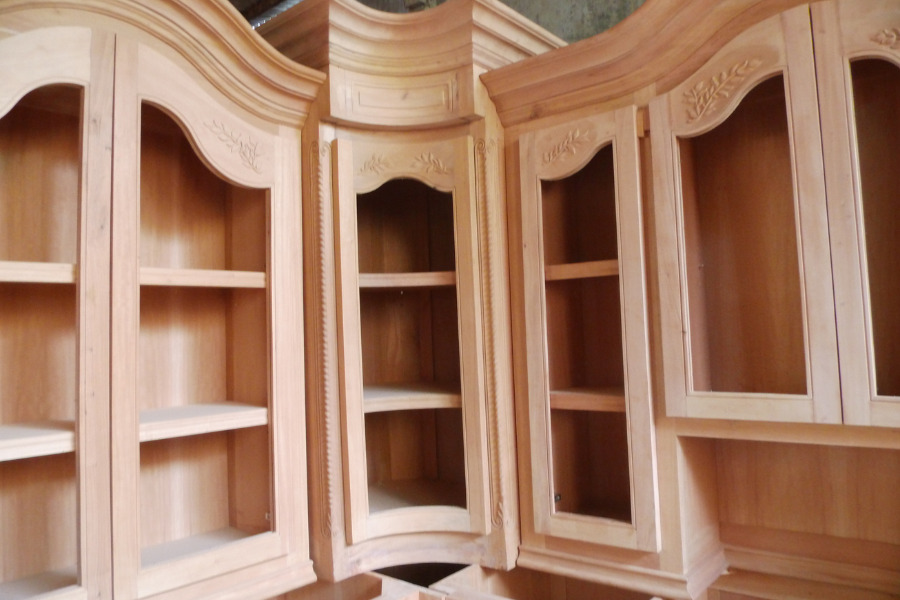 By converting your corner cabinet into a display cabinet, you can turn it into a showcase. Install glass doors and flexible glass shelves to make an eye-catching showcase for your fine china, collectibles, or decorative things. A corner display cabinet not only adds visual appeal but also makes use of otherwise wasted corner space.
The key to corner kitchen cabinet ideas is to think creatively while still maximizing functionality. Whether you choose rotating shelves, diagonal drawers, or a combination of options, the goal is to maximize every inch of storage space in your kitchen. With these creative ideas, you can change your corner cabinets from underutilized storage sections to highly efficient and well-organized storage centers, improving both the beauty and practicality of your culinary haven.