Sunroom Ideas on a Budget
A sunroom is an excellent addition to any house, providing a light and airy space where you can enjoy the beauty of nature while being shielded from the elements. Many homeowners, however, are concerned about the cost of adding or renovating a sunroom. The good news is that with some careful planning and creative thinking, you can create a stunning sunroom on a budget. In this post, we'll look at 10 inexpensive sunroom ideas to help you turn your area into a soothing refuge without breaking the bank.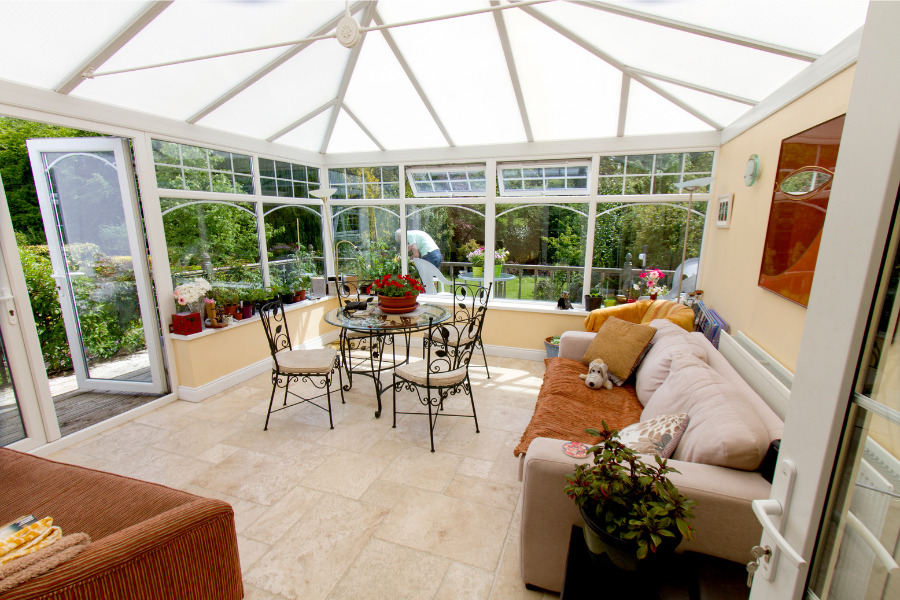 Utilise Existing Space :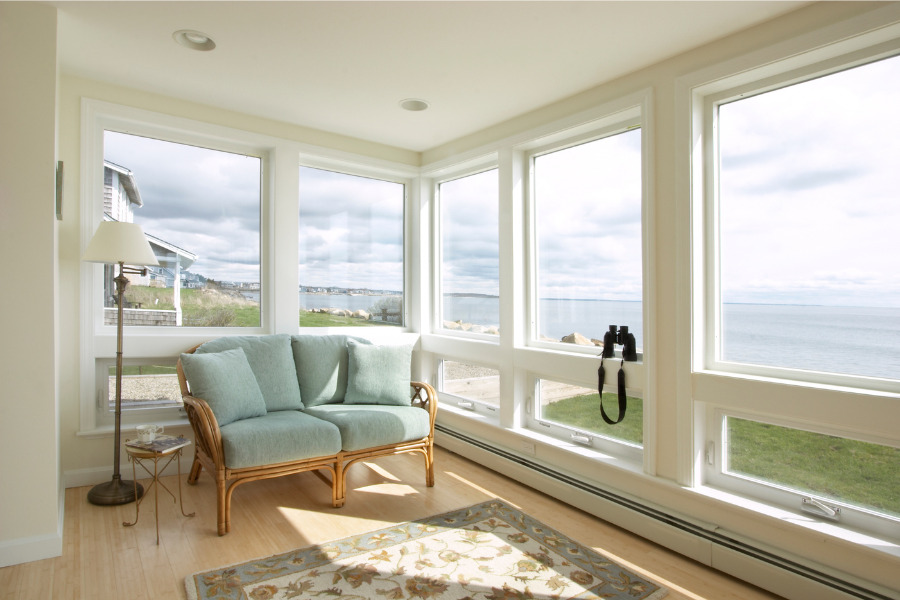 Consider converting existing space in your home into a sunroom to save money. Look for locations with lots of windows, such as a covered porch, a patio, or an underutilized room. Add insulation, seal windows, and install screens or glass panels to transform these spaces into sunrooms. You may dramatically reduce construction and material expenses while still enjoying the pleasures of a sun-filled hideaway by repurposing existing locations.
DIY Sunroom Kits :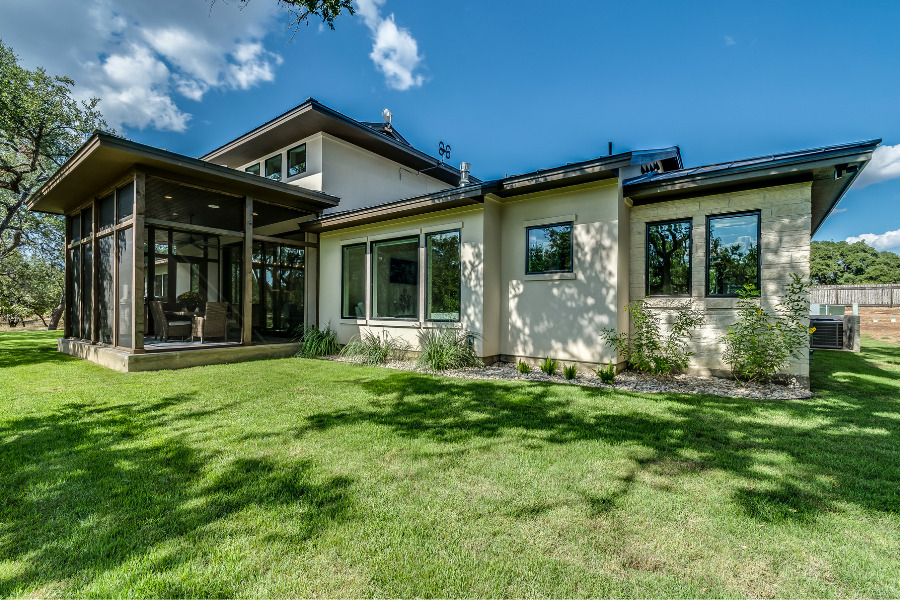 A DIY sunroom kit is one of the most cost-effective ways to build a sunroom. These kits provide pre-cut components and thorough instructions, making it easier for homeowners to put together their own sunroom. Choose a kit based on your budget and preferred style, whether it's a traditional greenhouse or a modern glass enclosure. DIY kits not only save on work costs but also allow you to personalize the sunroom while staying within your budget.
Sunroom with Sliding Doors :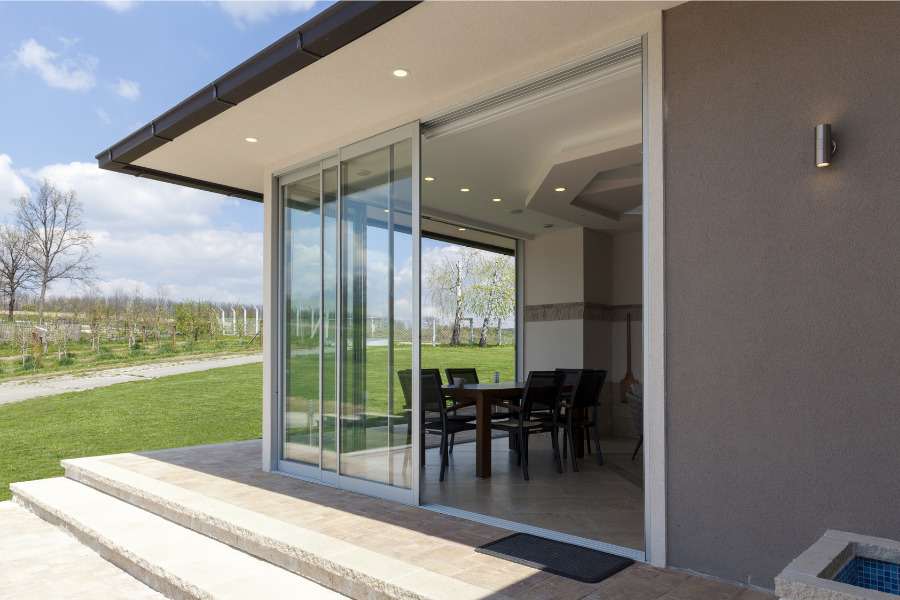 Consider integrating sliding doors into the design of your sunroom. Sliding doors not only give simple access to the outdoors but also allow plenty of natural light into the space. Look for budget-friendly sliding door solutions, such as aluminum or vinyl frames. These doors are long-lasting, low-maintenance, and energy-saving. To enhance the view and create a seamless transition between the sunroom and the surrounding outdoor space, choose wide glass panels.
Repurposed Furniture :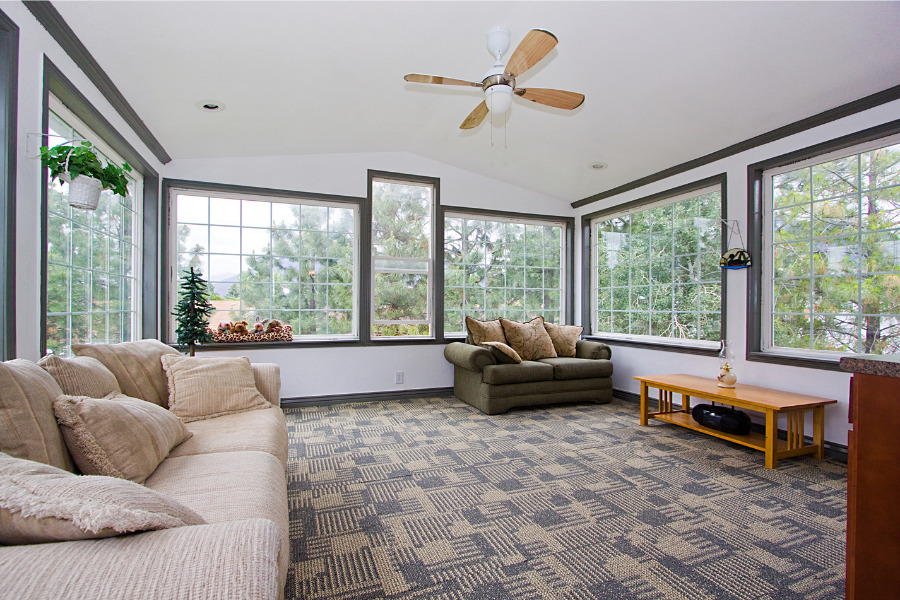 When furnishing your sunroom on a budget, consider reusing existing furniture or purchasing inexpensive second-hand pieces. Look for comfortable seating alternatives that can survive exposure to sunshine and temperature changes, such as sofas, chairs, or benches. Consider painting or staining wooden furniture to update its appearance. Cushions, pillows, and throws with bright colors and patterns can be used to create a warm and inviting ambiance. By recycling or upcycling furniture, you may create a fashionable and cost-effective sunroom.
Indoor Plants and Greenery :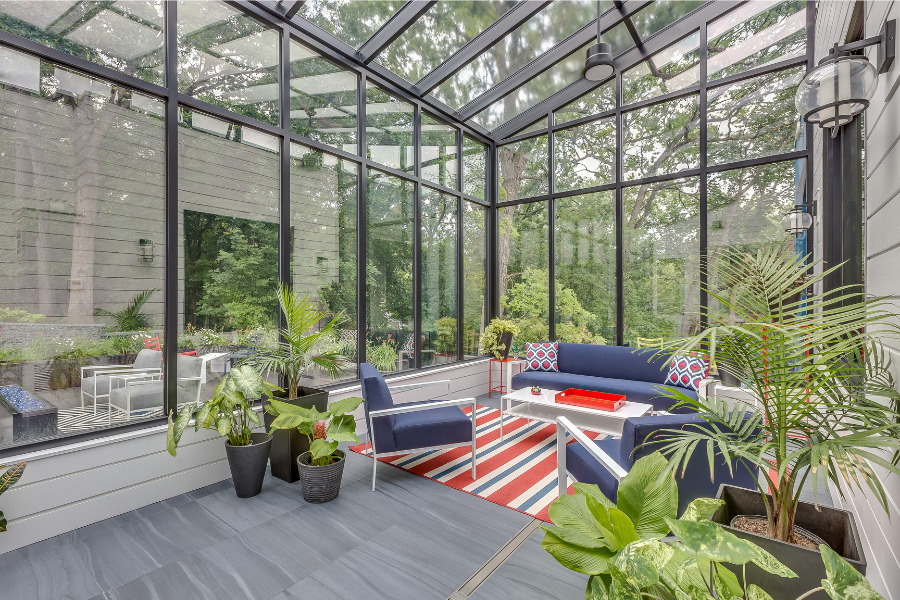 Incorporate indoor plants and greenery to bring the beauty of nature into your sunroom. Plants not only improve air quality and create a relaxing ambiance, but they also offer visual appeal. Succulents, ferns, and spider plants are low-maintenance plants that thrive in sunlight. To save room, hang plants from the ceiling or position them on shelves and tables. For a striking focal point, consider including a vertical garden or a living wall. Adding plants to your sunroom is an inexpensive and pleasant way to create a natural and peaceful ambiance.
Budget-Friendly Flooring :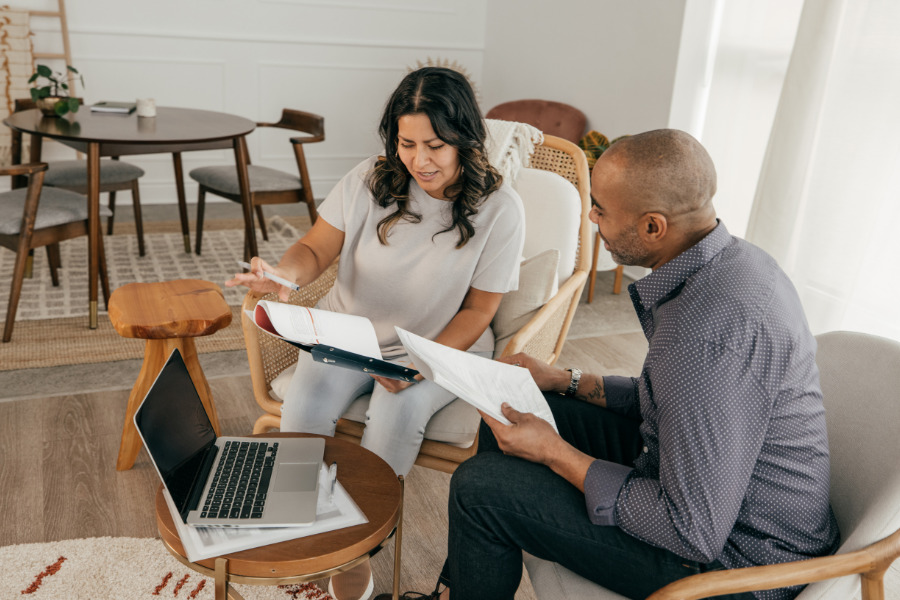 When it comes to flooring alternatives for your sunroom, there are some that are inexpensive. Consider vinyl, laminate, or engineered wood flooring, which are inexpensive and provide a long-lasting and appealing finish. These materials are resistant to sunshine, moisture, and temperature fluctuations, making them suitable for use in a sunroom. If you like a more natural look, consider covering the floor with outdoor rugs or bamboo mats. They offer texture and warmth, and they can readily replace or modified to suit your taste and budget.
Creative Window Treatments :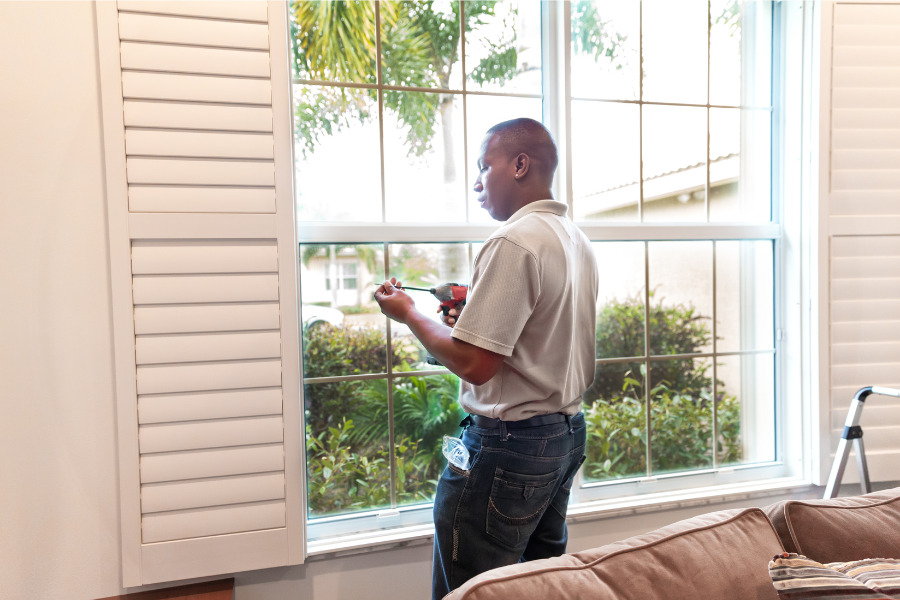 Window treatments are essential for regulating light and privacy in your sunroom. Choose low-cost alternatives such as sheer curtains, roller shades, or bamboo blinds. These treatments allow enough of natural light in while also offering some privacy and protection from the sun's glare. DIY techniques can also be used to make one-of-a-kind window coverings such as cloth panels, hand-painted curtains, or macramé hangings. Be imaginative with your window treatments to bring a personal touch to your sunroom without breaking the bank.
Affordable Lighting Solutions :
A sunroom requires adequate lighting, especially in the evenings or on cloudy days. Look for low-cost lighting options like string lights, pendant lights, or floor lamps. These solutions are both functional and ornamental, creating a warm and inviting environment. Install solar-powered outside lights around the perimeter of the sunroom to provide illumination at night. To create the ideal mood for any time of day, use natural light as much as possible during the day and augment it with cost-effective artificial lighting.
DIY Decor and Accessories :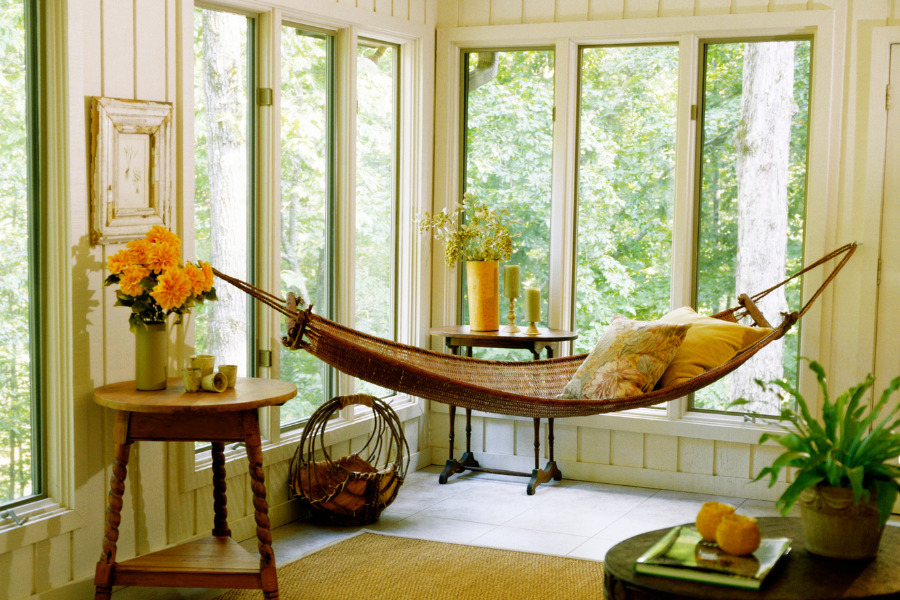 DIY decor and accessories can be used to add character and charm to your sunroom. Make your own artwork, such as paintings or wall hangings, out of cheap materials. For a fantastic look, repurpose mason jars as candle holders or fill them with fairy lights. Decorate shelves or tables with natural items such as seashells, driftwood, or stones. Consider adding comfortable pillows and throw blankets to create a pleasant atmosphere. DIY décor and accessories not only save money but also add a distinctive and personal touch to your sunroom.
Conclusion :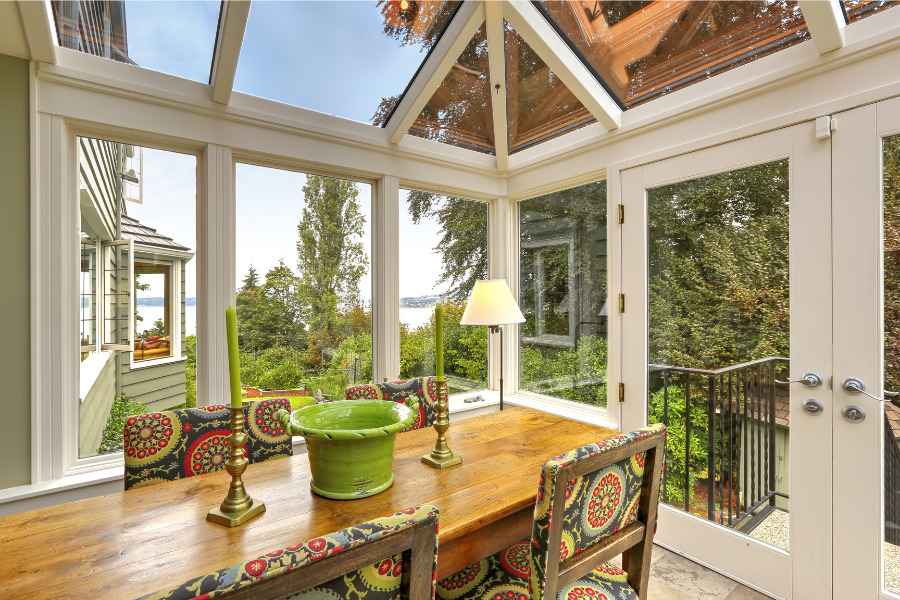 With the correct ideas and careful planning, you can create a magnificent sunroom on a budget. You can transform your sunroom into a relaxing retreat without breaking the bank by utilizing existing space, opting for DIY kits, incorporating sliding doors, repurposing furniture, adding indoor plants, selecting budget-friendly flooring, using creative window treatments, finding affordable lighting solutions, and adding DIY decor and accessories. Remember that being resourceful, thinking outside the box, and infusing your particular flair into the area are all important. Enjoy the process of developing your low-cost sunroom and the moments of relaxation and renewal it will provide.